Lufthansa has announced plans to refresh the cabins on some of its short and medium haul aircraft, with some changes that customers will (maybe?) like.
38 Lufthansa Airbus A320s getting new cabins as of 2025
As of the spring of 2025, Lufthansa intends to introduce new cabins on 38 Airbus A320 aircraft. These are planes that are already in service, and they'll feature what Lufthansa is calling "a new innovative cabin." Okay, manage your expectations here…
So, what should we expect in these new A320 cabins?
The planes will feature Airbus' new larger overhead bins, which are 40% larger, and can hold twice as many carry-on bags, as bags can be stored on their sides in these bins
The planes will feature USB ports at every seat; as far as short haul cabins go, Lufthansa already has this on some of its newer narrow body aircraft, like Airbus A320neos and Airbus A321neos
The planes will feature a tablet and smartphone holder at each seat, which is the first time that Lufthansa is introducing this on any plane
The planes will feature "more legroom," as the new seats from Italian manufacturer Geven "offer more legroom with the same seat spacing thanks to ergonomic shaping of the backrests"
Lufthansa hasn't yet released pictures of the new cabins.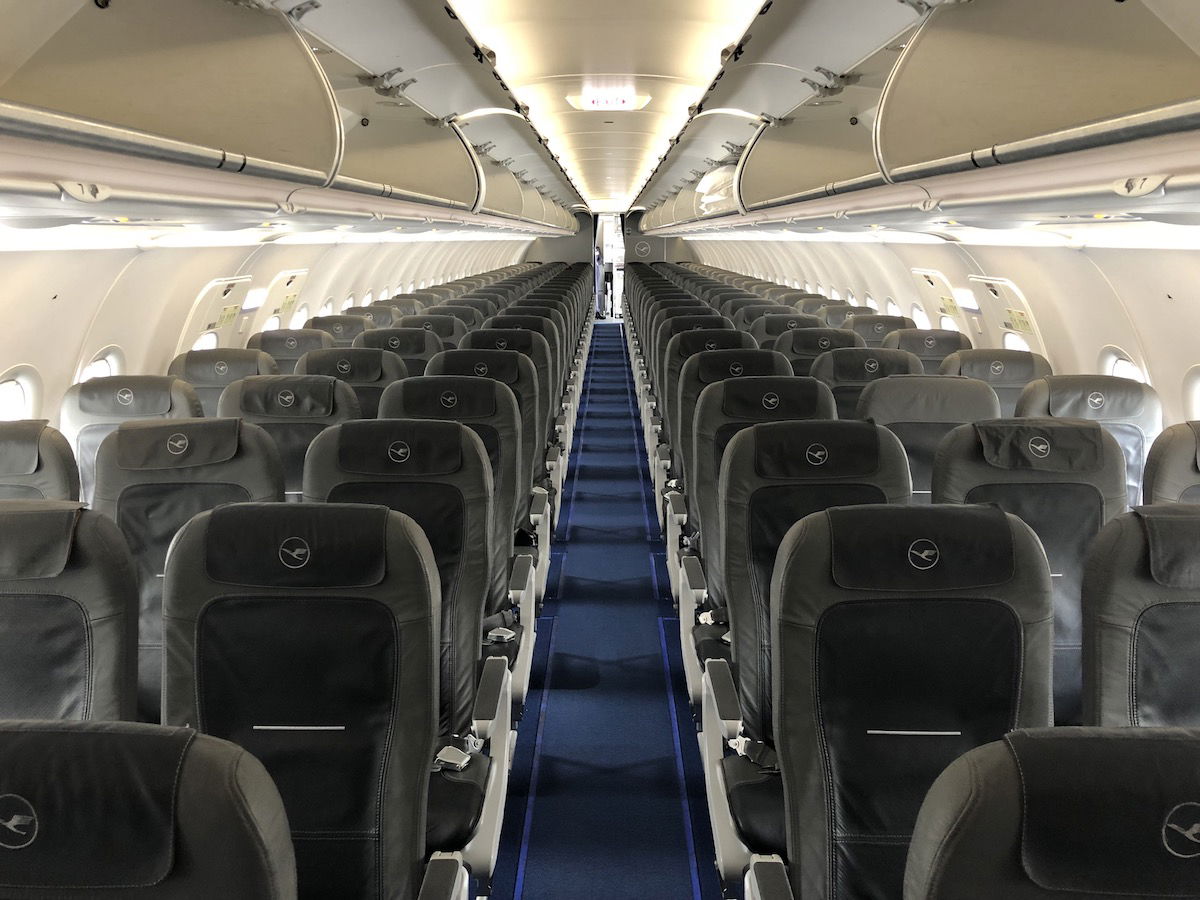 My take on Lufthansa's new Airbus A320 cabins
I have several thoughts on Lufthansa's plans to introduce new cabins on its existing Airbus A320s:
Lufthansa currently has 53 "classic" Airbus A320s (not Airbus A320neos), so my guess is that the 15 oldest A320s will eventually be retired (these were delivered as early as 2000), while the 38 newest A320s will stick around for a long time to come (these were delivered in 2013 and beyond)
It's interesting how European airlines are investing in larger overhead bins, given the very strict carry-on limits they have; unlike in the United States, you don't see bags gate checked on every full flight in Europe
I'm happy to see that Lufthansa finally has plans to add power to more of its existing narrow body aircraft
The fact that these planes will have "more legroom" while the cabin layout stays the same suggests that Lufthansa is choosing even thinner seats for these A320s; how much thinner can the seats get, and are they really "ergonomic?"
Much like with its new Allegris cabins, what is it with Lufthansa announcing these projects so far in advance? Lufthansa will only start reconfiguring its A320s in around 18 months at the earliest, so it seems awfully early to announce this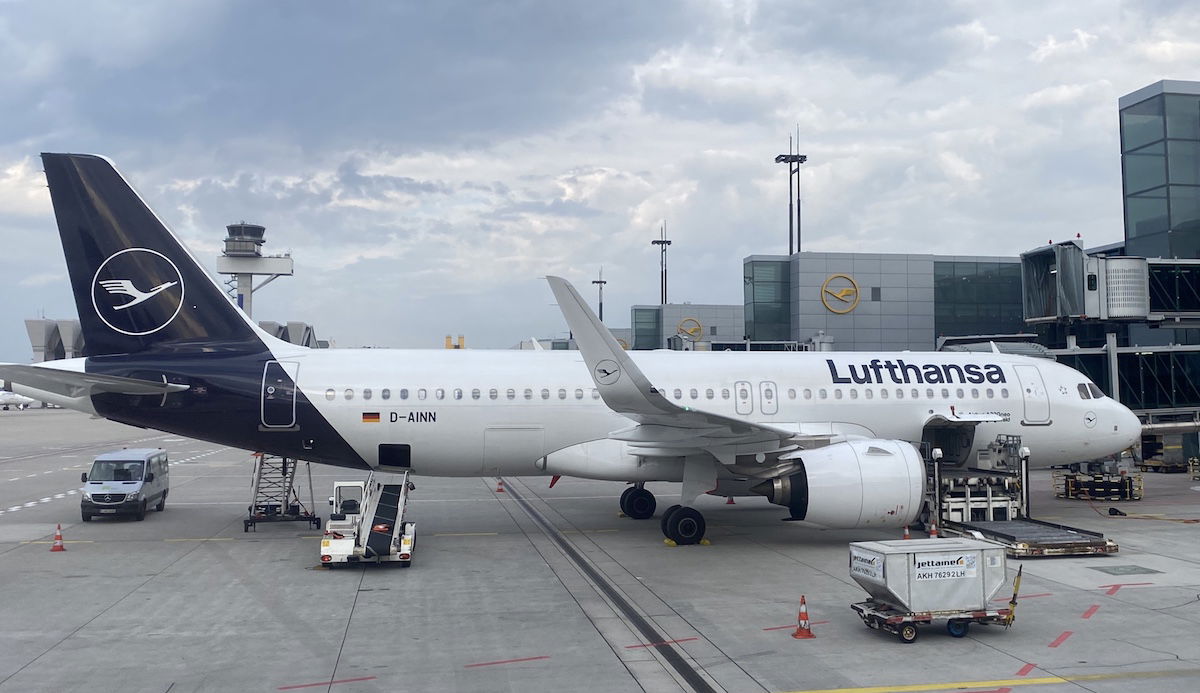 Bottom line
Lufthansa will be refreshing the cabins of 38 Airbus A320s, starting in the spring of 2025. As part of this project, the airline will be introducing new overhead bins, new seats with more legroom (meaning the seats will be thinner), USB outlets, and entertainment device holders.
I'll reserve judgment until these new cabins are actually flying, but I'm at least a fan of most of these changes.
What do you make of Lufthansa refreshing its Airbus A320 cabins?