Last night I was on a redeye to Philadelphia, and when I got to Terminal 6 I checked the departures board to see what gate my flight would be leaving from. While looking at the departures board I noticed an airline code and airport name I had never heard of.
Flight MW807 was operating to El Centro-Imperial, CA.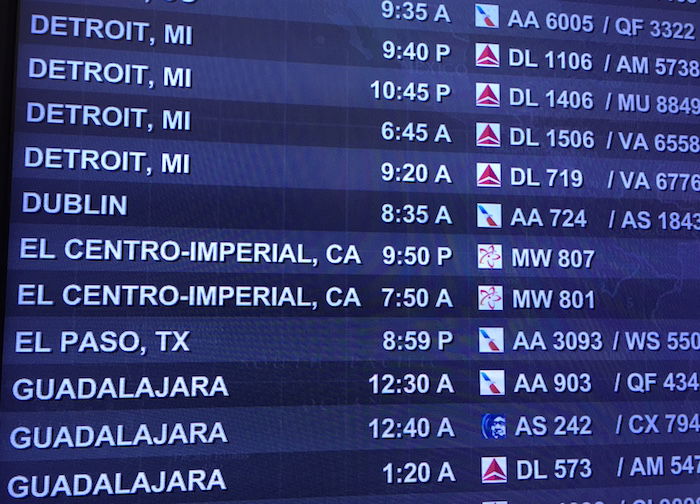 Sorry, say what now?
I thought my California geography was getting good, though I had never heard of El Centro-Imperial. I Googled the airport, and also the airline code. As it turns out, "MW" is the airline code for Mokulele Airlines.
Sorry, say what now?
Based on the name I figured they were an island hopper airline in Hawaii, but it's not the airline you'd expect to fly between Los Angeles and El Centro-Imperial.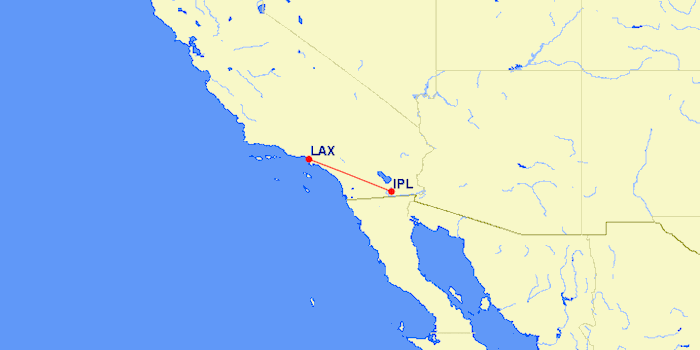 What is Mokulele Airlines?
Okay, so I wasn't that far off. Mokulele Airlines does mostly operate flights between the Hawaiian islands, and it seems that they do so quite profitably and reliably.
But what's really fascinating about the airline is their expansion goals, many of which have been based around government subsidies. Specifically, they've been seeking out routes with EAS (Essential Air Service) grants, where the government basically pays airlines to operate specific routes. If you want to have your mind blown, check out the airline's history page on Wikipedia.
Los Angeles to El Centro-Imperial is the airline's only mainland route, and they operate it 4x daily. What's the motivation for operating the flight?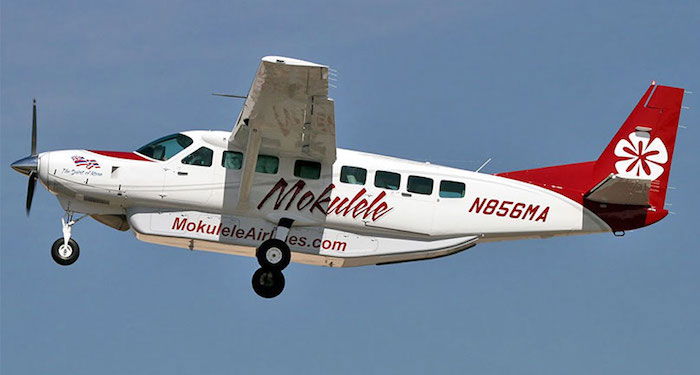 As you may have guessed, there's an Essential Air Services grant in place for the route, so the airline is paid a $2.44 million per year subsidy from the Department of Transportation. To break down the numbers, that's a subsidy of ~$6,700 per day, or ~$835 per flight in each direction, or ~$93 per seat per direction.
Their roundtrip fares between Los Angeles and El Centro-Imperial start at ~$63 roundtrip, though in reality the government is chipping in an additional ~$186 per roundtrip. And to think the big US carriers complain about the Gulf airlines being subsidized. 😉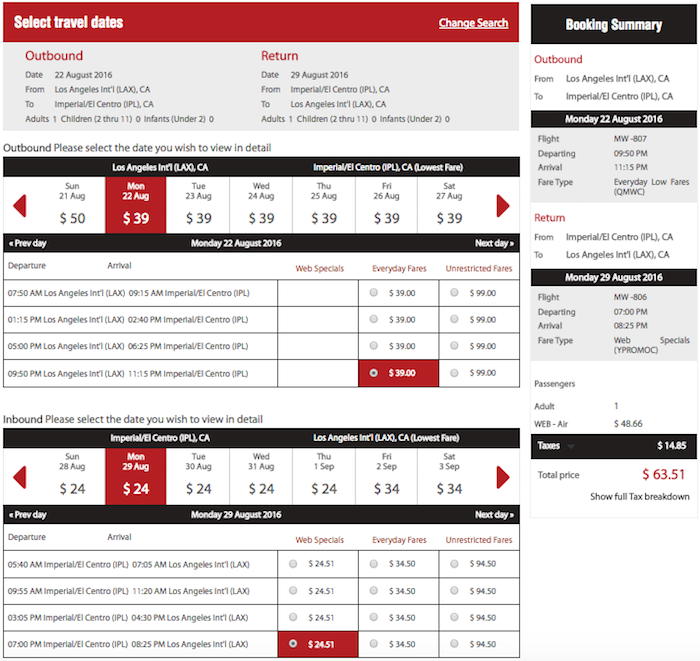 I was fascinated, so immediately started reading more about the airline. This airline's business plan (or attempted business endeavors) might just be the most bizarre thing I've seen in the airline industry.
They've long flown small props with just nine seats around Hawaii, so I was a bit surprised when I read about their expansion plans back in 2011:
In December 2011, the airline unveiled plans to begin operating a charter service from Honolulu to Rockford, Illinois and London. When the service was approved by the U.S. Department of Transportation the following month, the schedule showed a Boeing 767-200ER leased from Air Transport International will operate the flights, with the Honolulu to Rockford segment beginning on April 13, 2012, and the Rockford to London segment starting May 4. On April 8, the airline delayed the start of service until at least October. In early 2012, Mesa Air Group announced it would rebrand its jets operations back to the go! name as the name go!Mokulele and Mokulele was causing some brand confusion among the two companies. The airline also abandoned its non-turboprop charter plans so it could focus on service in the isles.
Charter service between Honolulu and Rockford, and also between Rockford and London… what could possibly go wrong?! Perhaps what's most amazing about this is that they had this idea when oil was $100+ per barrel. Never mind the fact that the 767-200 is a gas guzzler.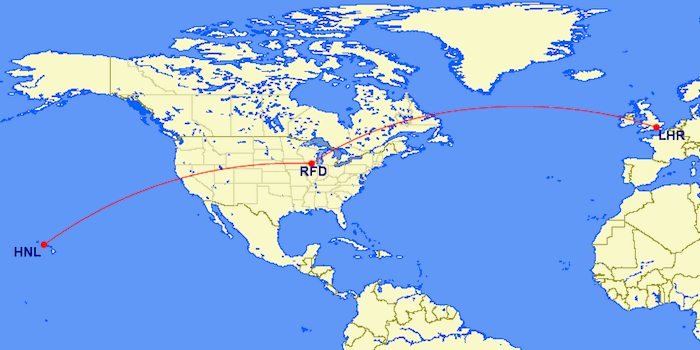 This airline almost sounds as crazy as Baltia…
I've written in the past about Baltia Air Lines, the airline that was planning on launching 747 flights between the US and Russia. The only problem was that they never actually planned on flying, and had a 747 for 27 years as a way of convincing investors to give them money. They were quite successful at that (at one point they had a market cap of ~$70 million), until the SEC investigated the airline's vice president of finance.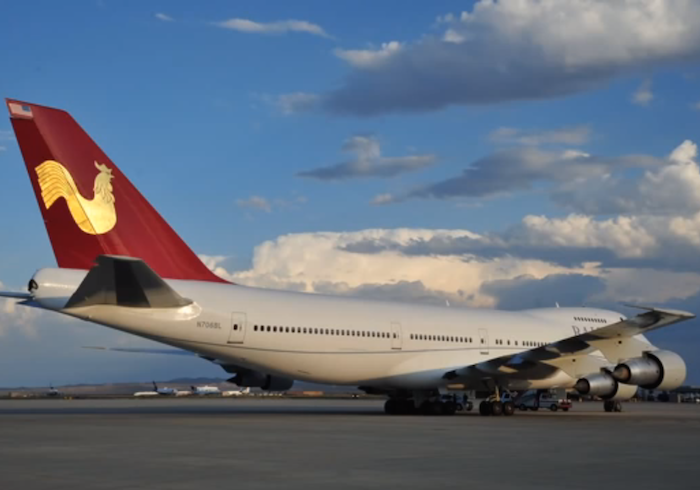 After 27 years they decided to change up their business plan. Instead of flying a 747 between New York and Russia, their new plan was to fly regional jets between BALtimore, Trenton, Islip, and Albany. Get it?
No, seriously, folks, that was their plan.
Bottom line
I'm fascinated by Mokulele Airlines, and almost want to make a weekend trip to El Centro-Imperial on them, given how cheap their fares are. Heck, maybe we can make a OMAAT reader meetup out of one of these flights, as I'm sure they'll charter it to us for a couple of hundred dollars, given that the government is footing most of the bill. Perhaps a day trip is best, as I don't think I've seen a city with a less desirable selection of hotels…
If you have the time, check out the airline's Wikipedia page, as it's fascinating. The above is just the tip of the iceberg of their ideas.
Anyway, if you're flying through LAX and see a prop that looks like it may be very lost, it's probably the Mokulele Cessna 208…