I'm always excited to see new airlines launching, and this is no exception.
Liberia to revive national airline after 30 years
The government of Liberia and Goldstar Air of Ghana have signed a strategic partnership to revive the country's national airline.
The new national airline of Liberia will be named Lone Star Air, and the motto will be "Wings of Liberia." The plan is for the airline to initially fly from Monrovia to 11 destinations in West Africa, including Accra, Abidjan, Abuja, Banjul, Bissau, Conakry, Dakar, Freetown, Lagos, Ouagadougou, and Sao Tome.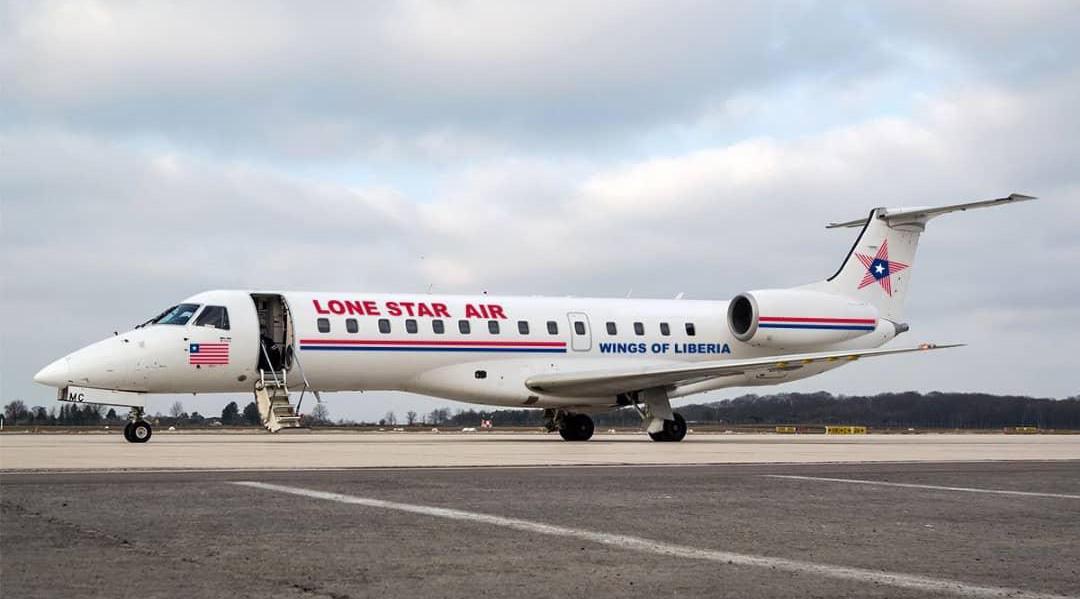 Rendering of Lone Star Air's plane
Liberia's national airline ceased operations about 30 years ago, in 1990. Now "after years of consultation," the president of Liberia has decided on Goldstar Air management services.
The goal is for the country to use the airline as a driver of social and economic transformation, with the major objective being that the airline will bring more visitors to Liberia. The airline plans to be a low cost carrier, with a focus on tour operators.
As Goldstar Air's services are described:
"Goldstar Air Management Services as part of the joint venture with the country's government will ensure that the right goods, in the right quantities, in the right condition are delivered to the right place at the right time for the right cost, taking into account that our primary focus as a trend-setting airline will be to focus on top quality, short turnaround time and promoting highly competitive prices and ensuring excellent customer service."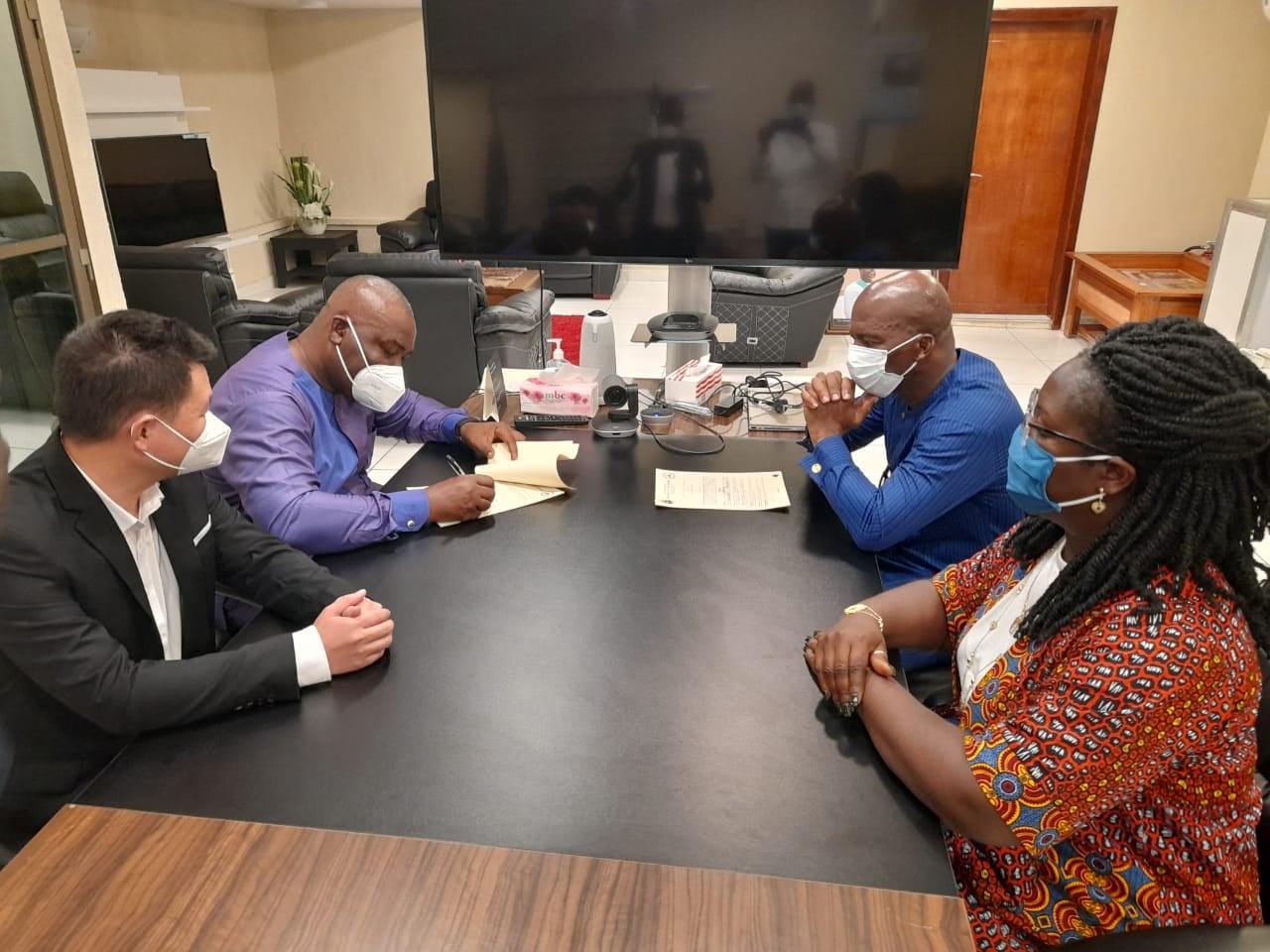 Signing ceremony for new venture between Liberia & Goldstar Air
There's only one problem…
Like I said, I love airline startups, and I'd love to see this work. But after "years of consultation" on Liberia's part, "His Excellency has settled on Goldstar Air management services." What other airlines was he considering, Baltia Air Lines and Global Ghana Airlines?
For those not familiar with Goldstar Air, it's the not-particularly-real airline from Ghana. For years the airline has been claiming it will launch global operations shortly, flying to all kinds of long haul destinations (including Baltimore), and even setting up hubs in London and the Caribbean. Yet the airline hasn't ordered any planes, and for that matter seems to have a limited budget for photoshopping and geography…


I guess the entire photoshop budget went to Lone Star Air?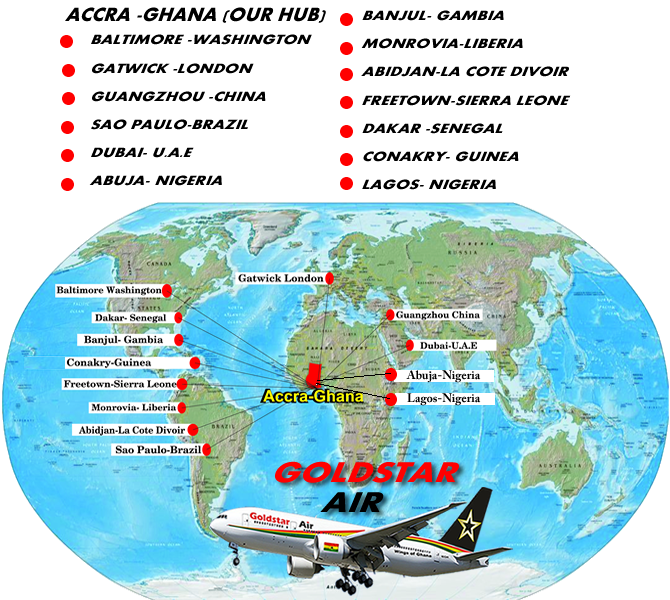 Miss Teen South Carolina vibes
What's hilarious is that just yesterday I wrote about how Goldstar Air had a ceremony to name one of its (non-existent) planes after the president of Liberia, and I guess now we know why.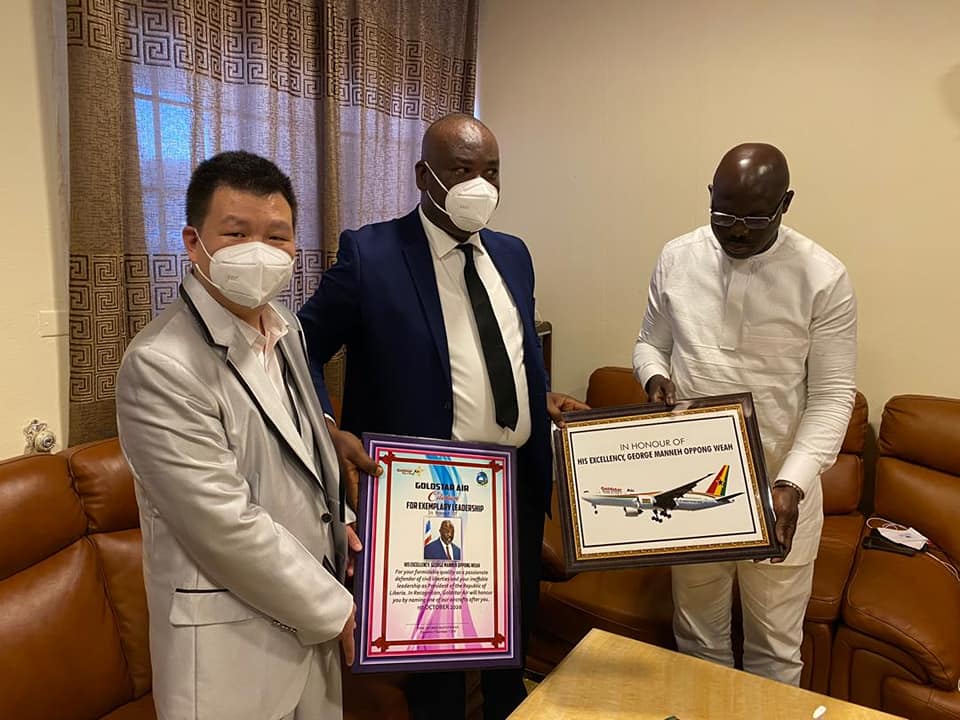 Nothing more fun than having non-existent planes named after you!
What I find interesting is that two of the guys involved in this venture are said to be from E-Station Cargo, and I can't figure out exactly how legitimate that company is, and how that plays into all of this.
Bottom line
Goldstar Air and Liberia are working together to revive the national airline of Liberia. His Excellency made an interesting choice by contracting Goldstar Air's services, given that the management team hasn't been able to get an airline off the ground in Ghana, much less Liberia…
So, what are y'all putting the odds at of Lone Star Air launching?