The LifeMiles program has launched their latest bonus on purchased miles today. Their publicly available promotion offers up to a 125% bonus when you buy miles.
I'm happy to share that LifeMiles is once again offering a special increased bonus on purchased LifeMiles for readers of OMAAT. At each of the levels, OMAAT readers will receive an additional 15% bonus, meaning you can earn up to a 140% bonus on purchased miles.
Here's what the bonus chart looks like for OMAAT readers who register: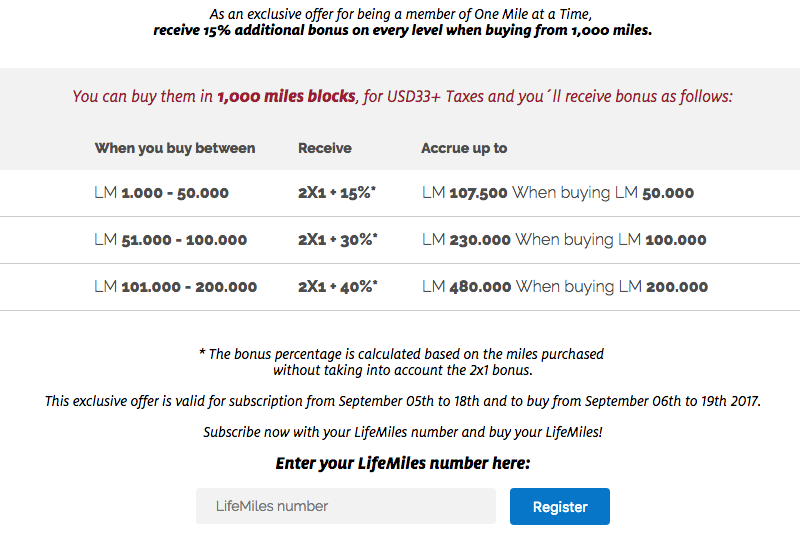 LifeMiles ordinarily sells miles for ~3.3 cents each, so if you max out the promotion and buy miles with a 140% bonus, you're essentially paying just 1.375 cents per purchased mile, which is a fantastic value.
To take advantage of this offer you have to register on this page between September 5 and September 18, 2017, and then have to buy miles between September 6 and September 19, 2017.
You have to wait 24 hours from the time you register until you buy miles through the offer to get the better bonus. You should see the better bonus reflected on the purchase page once you're eligible.

I'd highly recommend registering now, and then you can always still decide if you want to take advantage of the promotion later.
As far as redeeming LifeMiles go, Avianca is in the Star Alliance, so check out the Star Alliance award chart for redemption rates. To give a few examples of one way premium cabin redemption rates (there are no fuel surcharges on any awards):
US to Europe in business class costs 63,000 miles
US to Europe in first class costs 87,000 miles
US to Southeast Asia in business class costs 78,000 miles
US to North Asia in first class costs 90,000 miles
With a specific use in mind, this promotion can be a great value, especially for first class travel on ANA or Asiana. ANA first class between the US and Japan for ~$1,250 one-way is a pretty darn good value, if you ask me.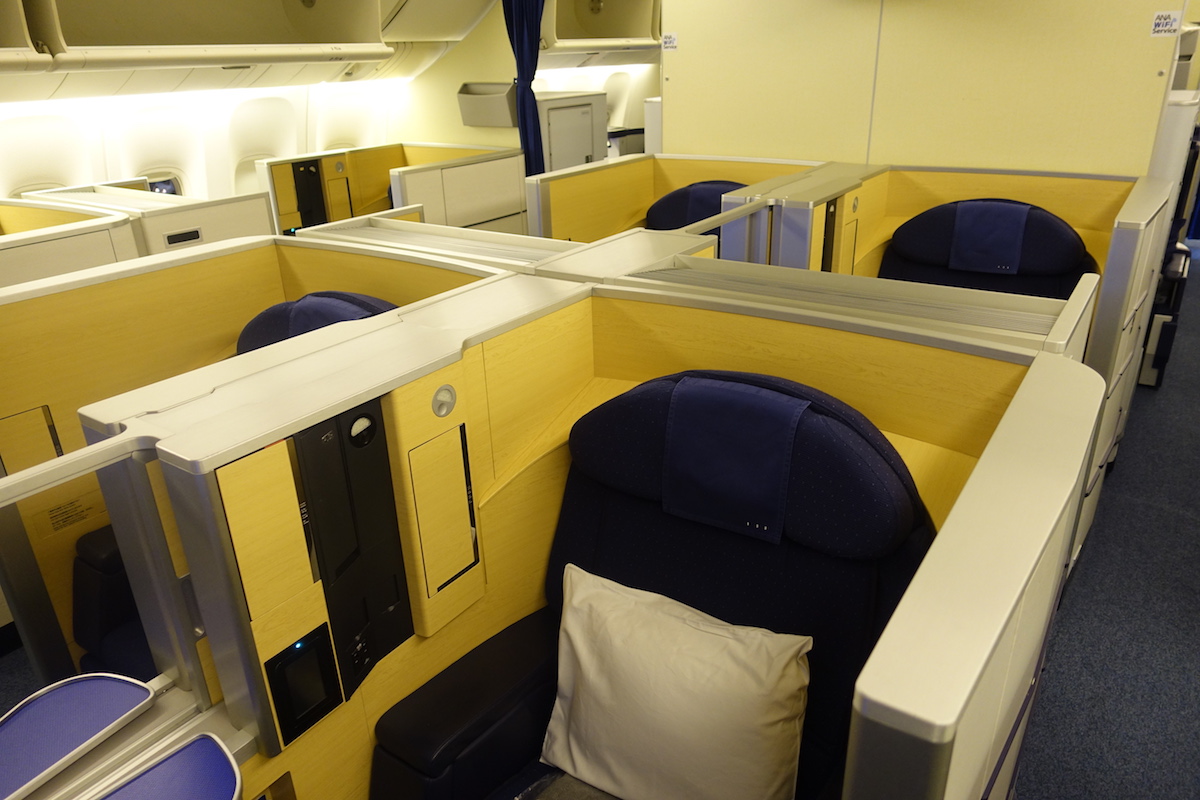 Or business class between the US and Europe will just run you ~$870, which is great as well, especially when you consider the good award availability on airlines like LOT out of LAX.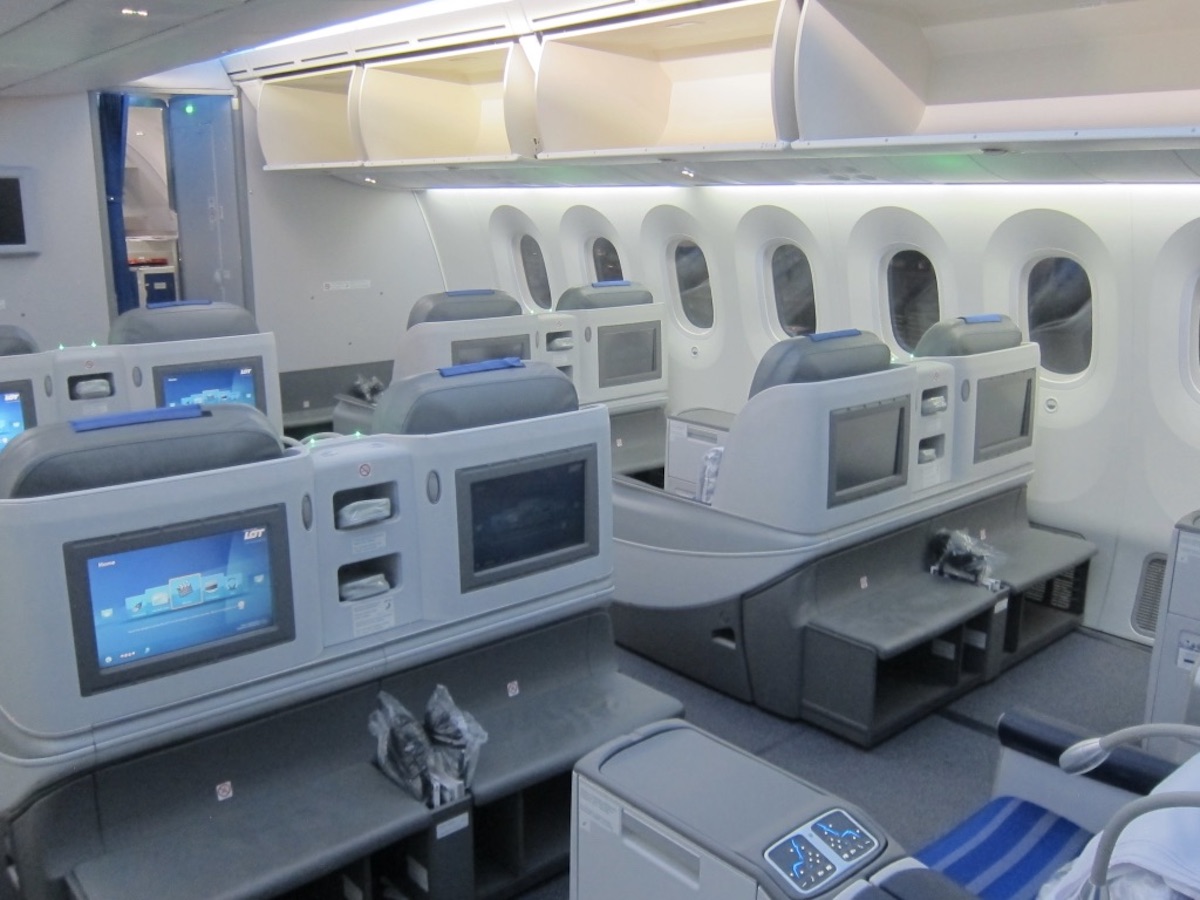 Of course everyone has to crunch the numbers for themselves and decide whether this makes sense or not.
The one catch is that LifeMiles doesn't always have access to all the same space that other Star Alliance programs do. So you'll want to do an online search to make sure the type of redemption you're looking at is eligible. For example, they often block awards in Lufthansa first class, Austrian business class, all Air China flights, etc.
Thanks to LifeMiles for offering this special bonus for OMAAT readers, and I hope lots of you are able to take advantage of it! This is an opportunity to book Star Alliance premium cabin tickets at a significant discount, assuming availability coincides with your travel plans.