The new Le Meridien Maldives will be opening in a few months, and there's an intriguing opportunity to redeem points here. I'm not sure I'd be rushing to take advantage of this, though.
Le Meridien Maldives opens September 2021
The Le Meridien Maldives is accepting reservations for stays as of September 1, 2021. This is the latest hotel in Marriott's Maldives portfolio, which keeps growing (it otherwise consists of the JW Marriott, Ritz-Carlton, Sheraton, St. Regis, W, and Westin).
The hotel will feature 150 rooms, including both beach bungalows and overwater villas. The hotel is on the island of Thilamaafushi in the Lhaviyani Atoll, which is north of Male, and can be accessed by a 35-minute seaplane journey (which costs $420 per person roundtrip).
The resort will feature six restaurants and bars, a spa and fitness center, a swimming pool, a kids club, a dive center, water sports activities, and more.
This will probably be Marriott's second most affordable and least luxurious option in the Maldives, after the Sheraton.
Below are some renderings of the new hotel, which look quite nice, but then again, these are just renderings, so adjust your expectations accordingly. 😉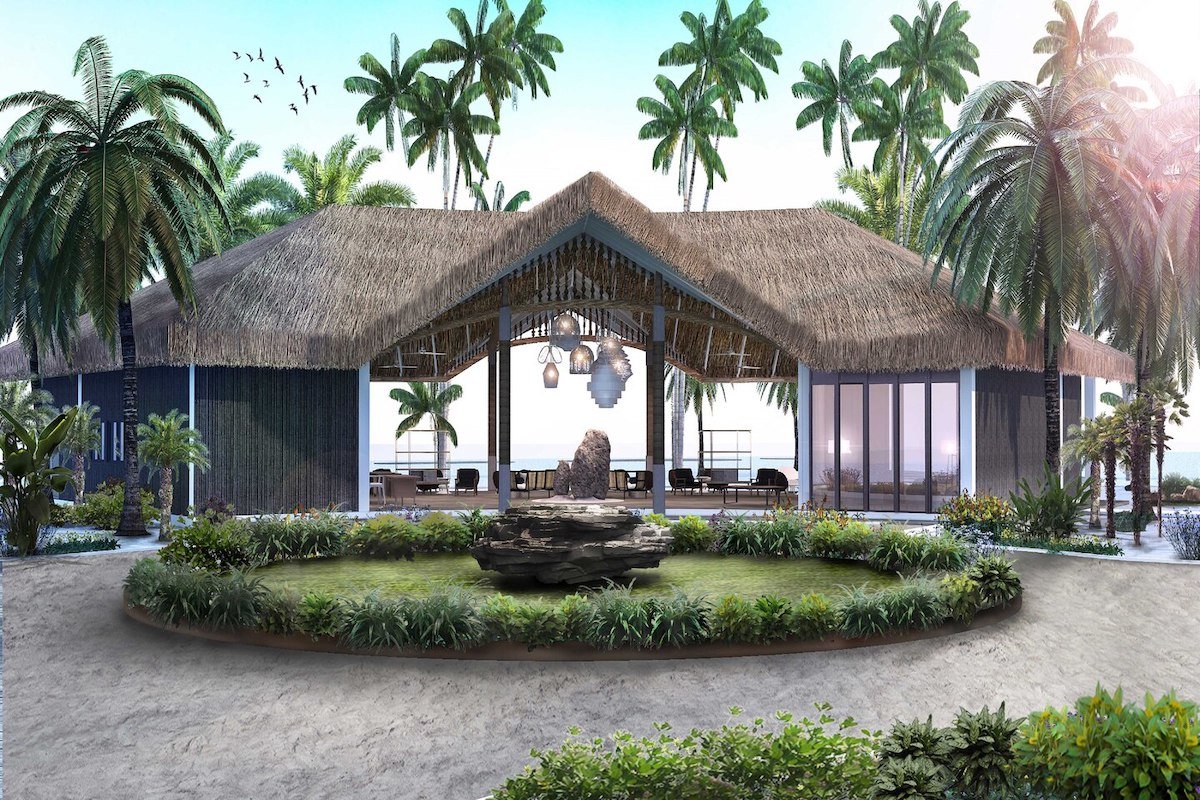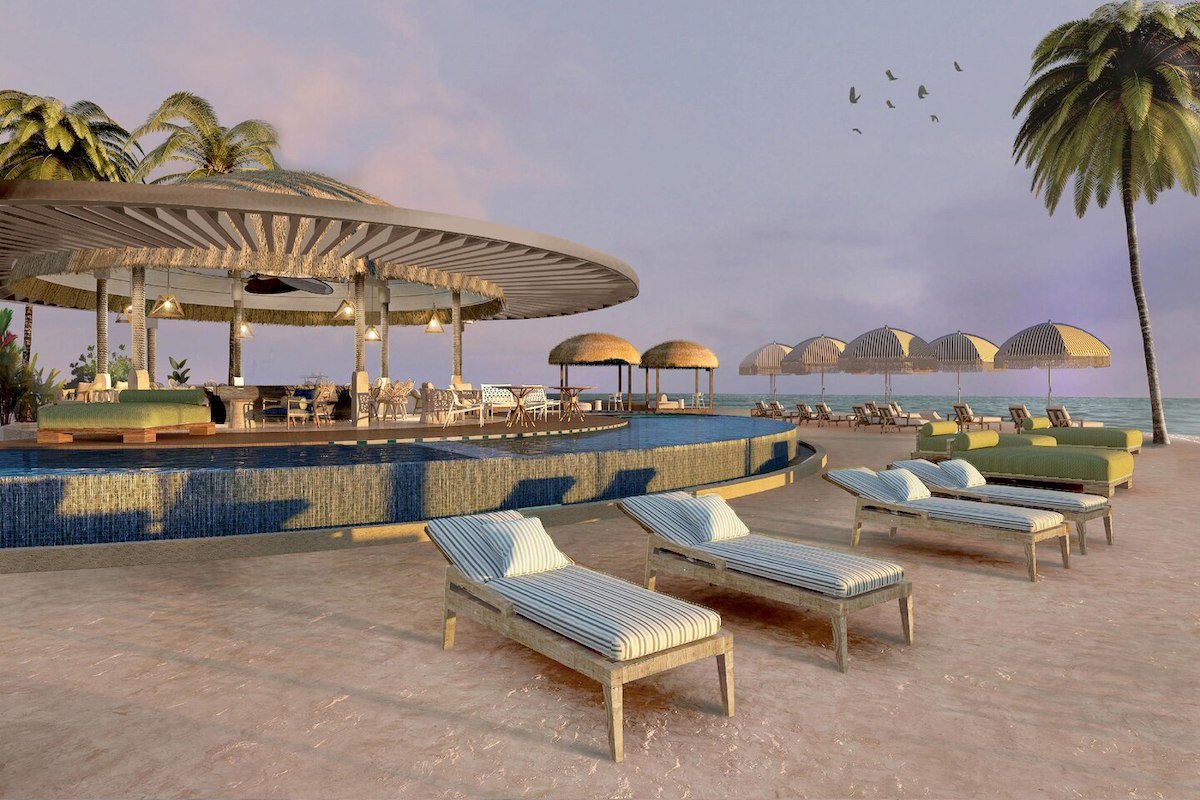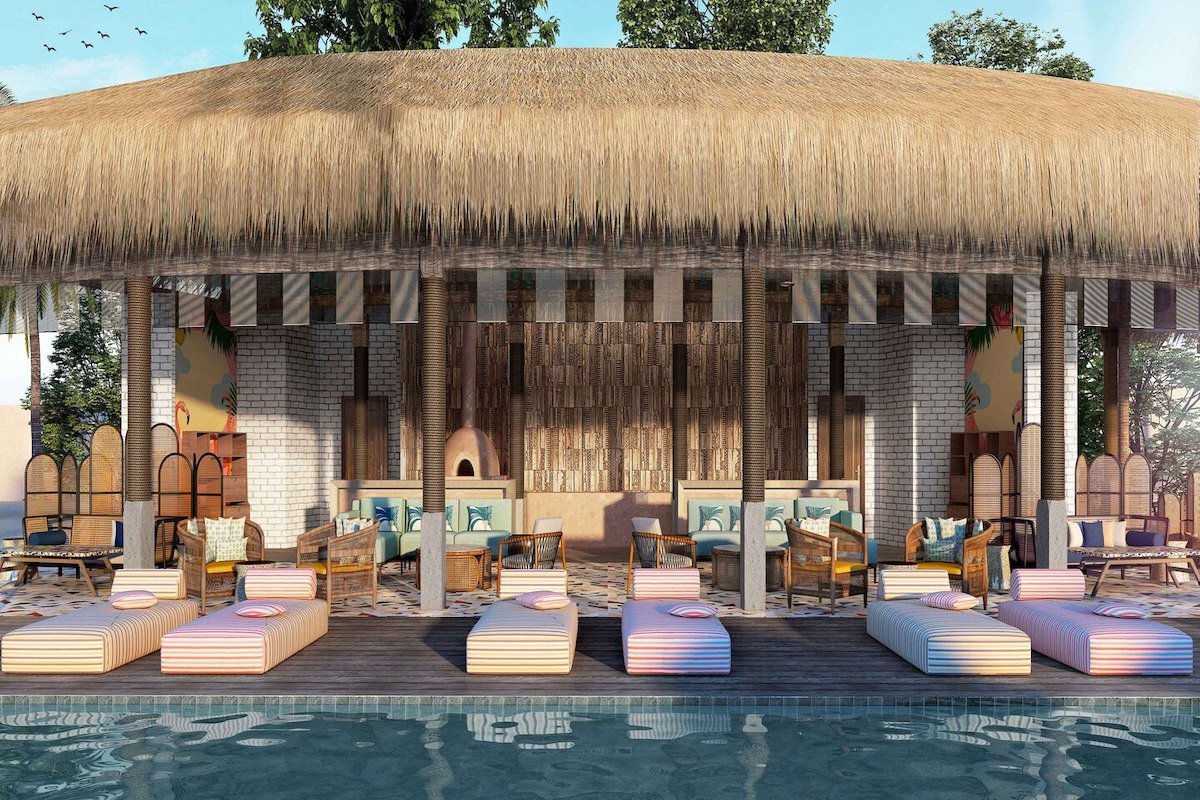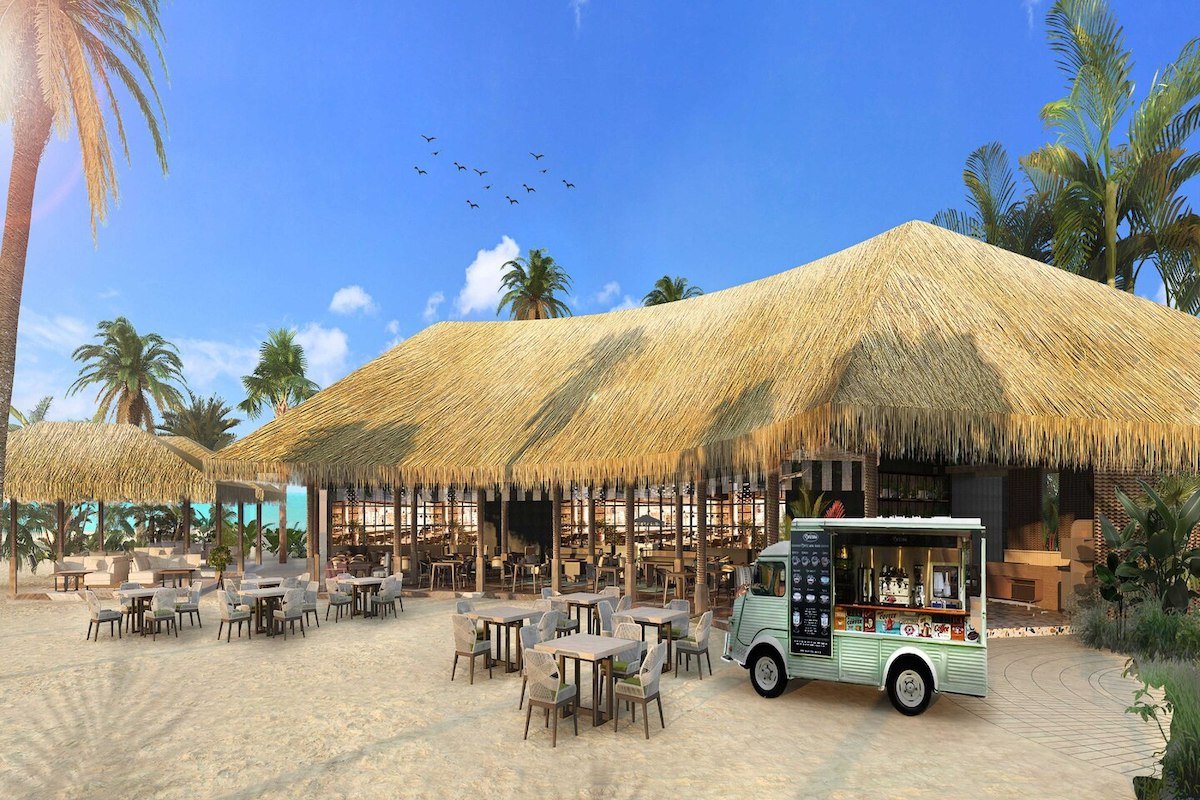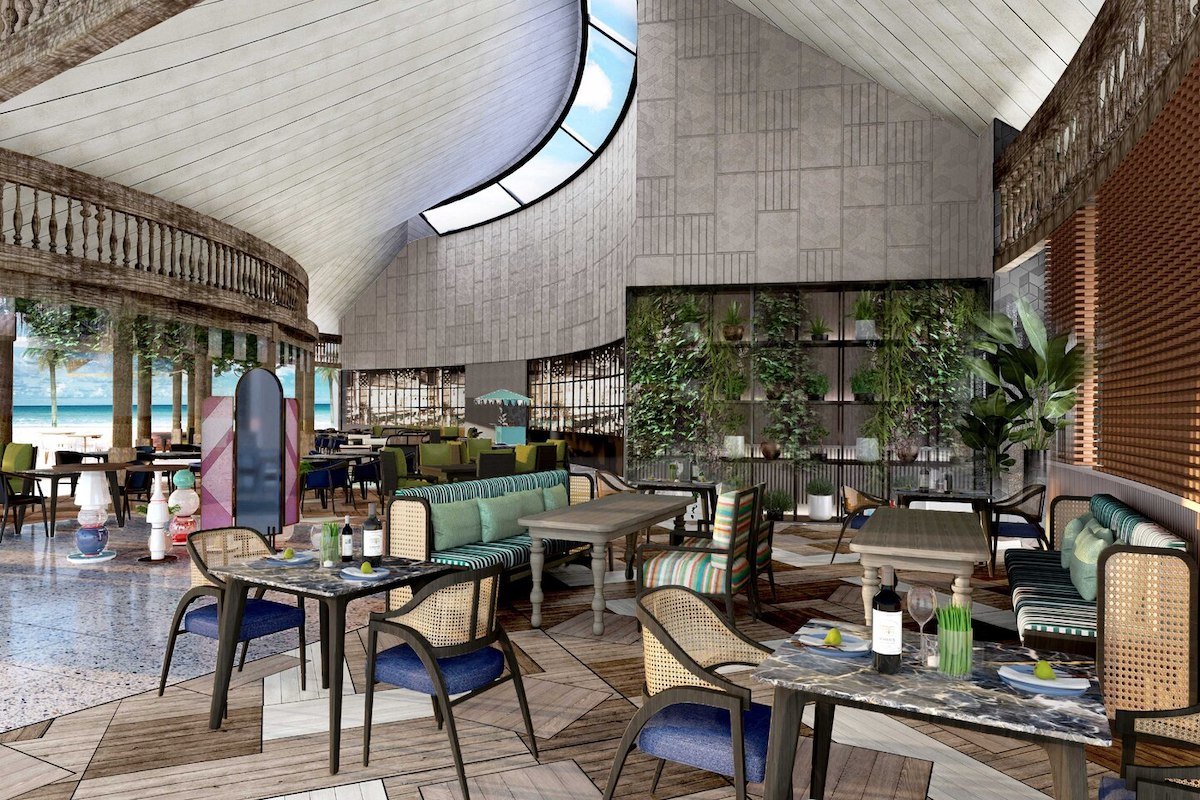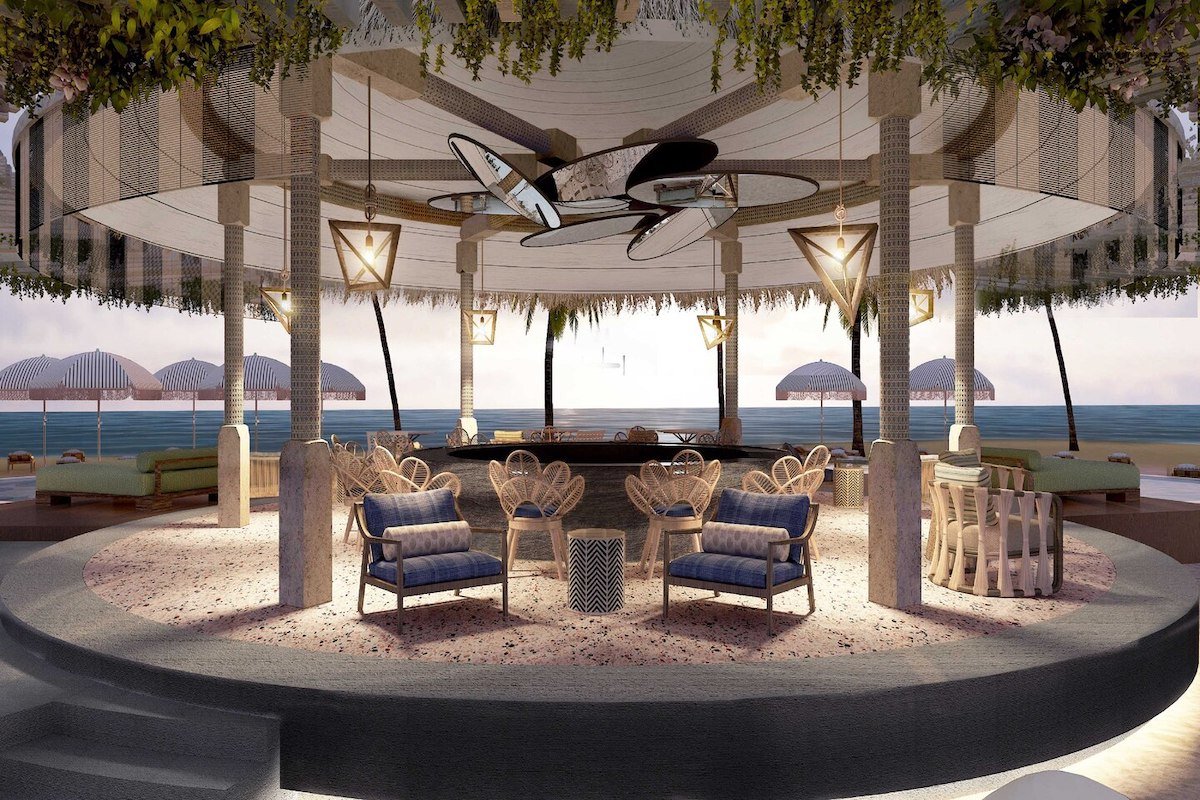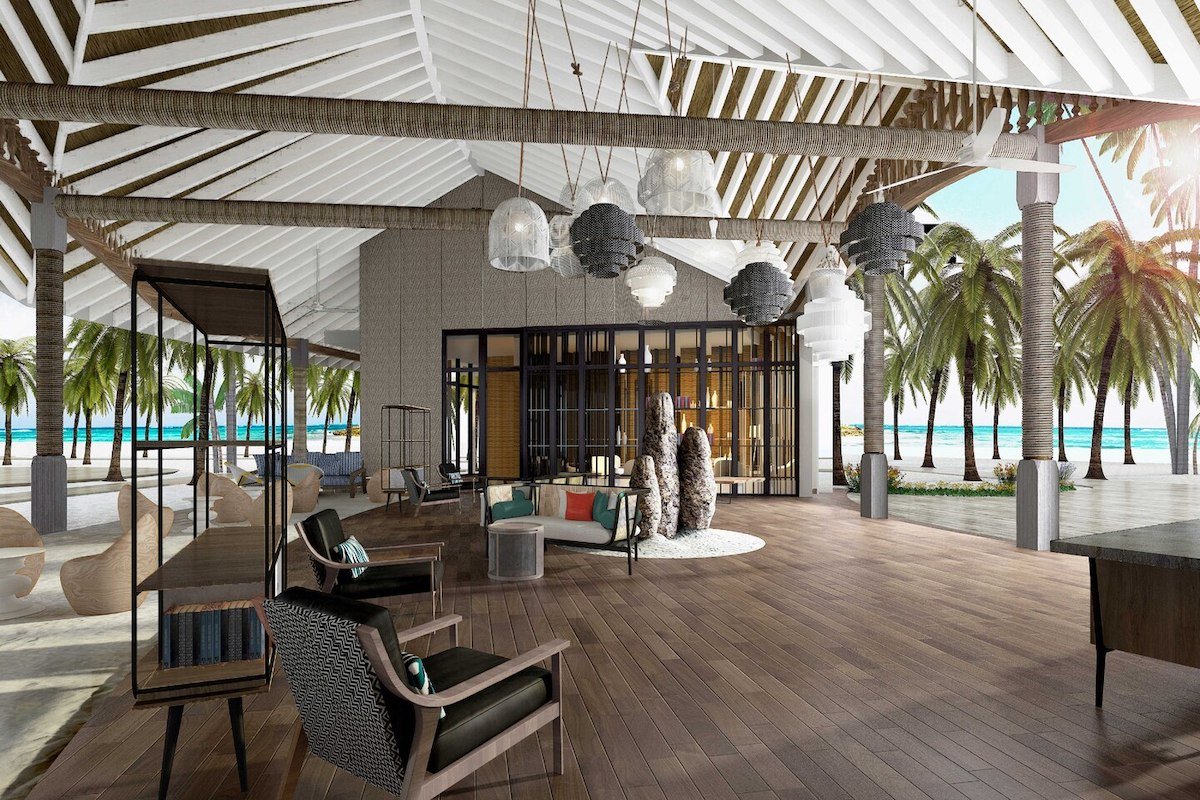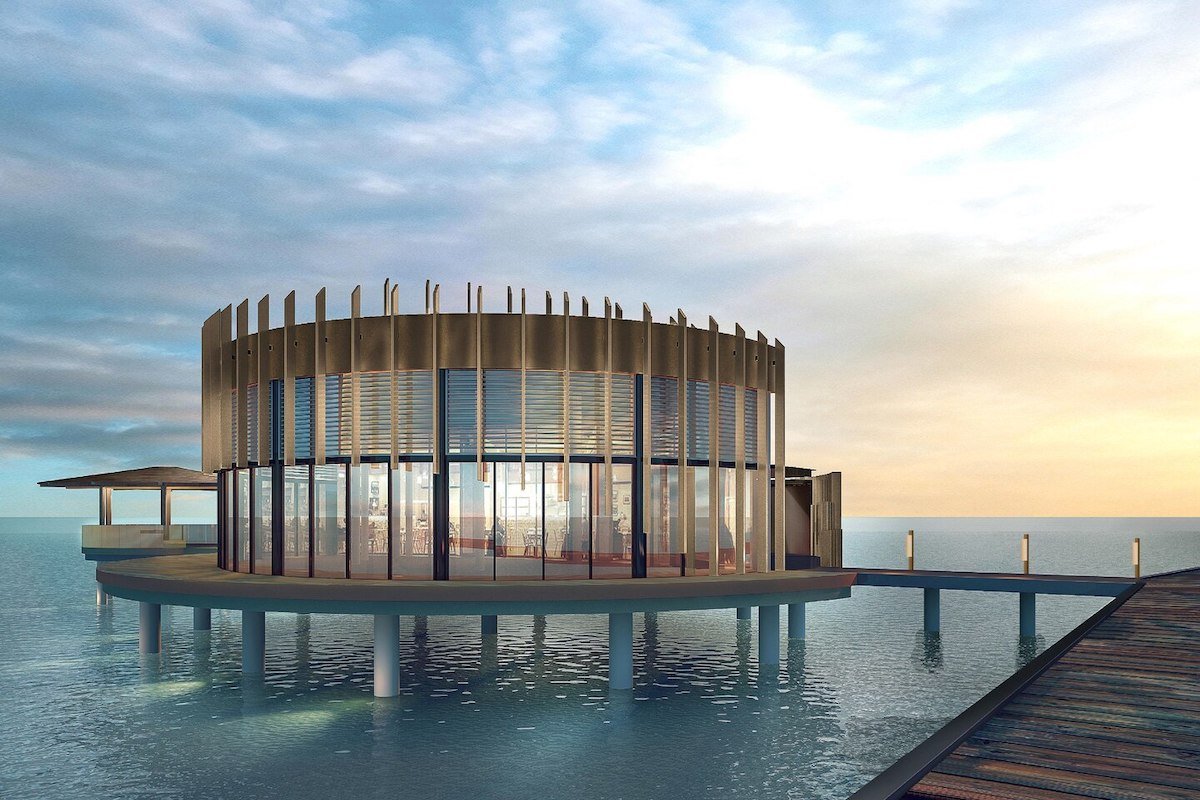 This is a Category 5 Marriott Bonvoy property
What will make the Le Meridien most intriguing for Marriott Bonvoy members is that it's "just" a Category 5 property. This means that a free night here will cost:
30,000 points per night off-peak season
35,000 points per night standard season
40,000 points per night peak season
You get a fifth night free on award redemptions, meaning you could potentially stay here for just 24,000 points per night
Also keep in mind that you could use credit card free night certificates here for many dates, which are typically capped at properties costing 35,000 points per night
For context, I value Bonvoy points here at ~0.7 cents each, so to me that's like paying as little as $168 per night for a stay in the Maldives, which is pretty incredible.
Equally cool is that you can redeem points here either for a villa on land, or for an overwater villa (while many other properties make you pay an upgrade surcharge for an overwater villa).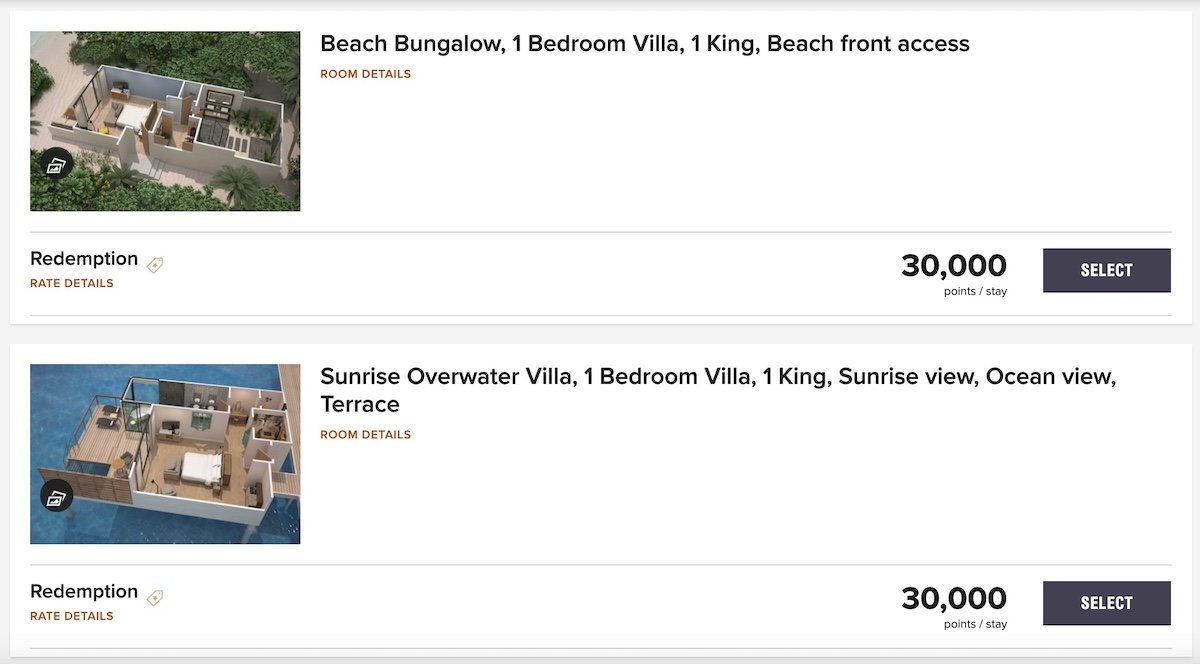 When paying cash, the overwater villa would cost an extra ~$50 per night. For context, paid rates here seem to start at ~$440 per night pre-tax, and go up from there.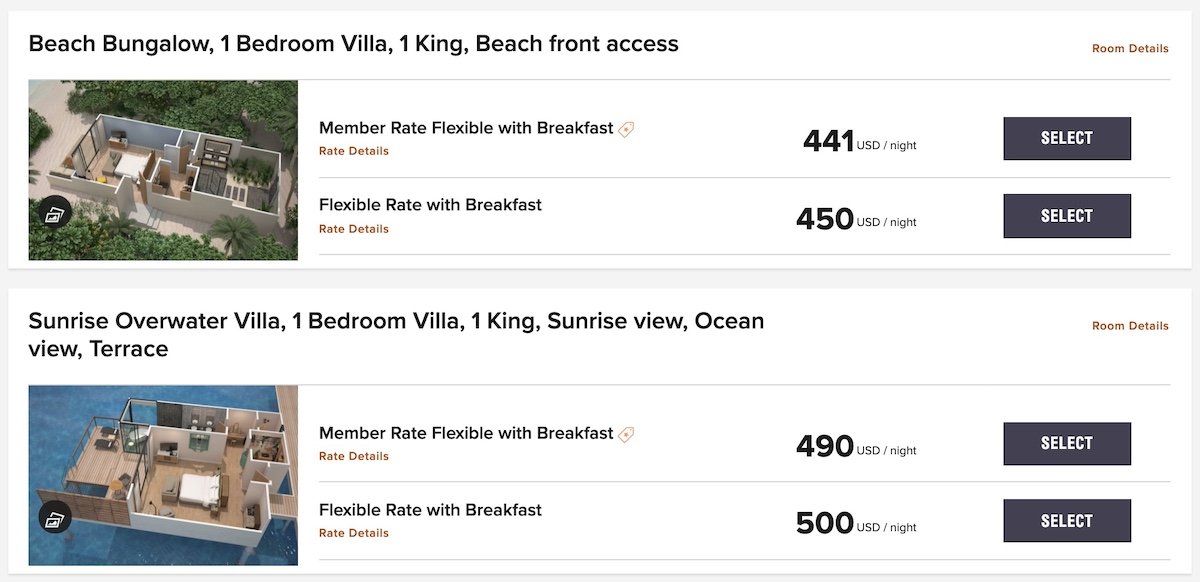 The overwater villa is marketed as offering 1,076 square feet of space, though I'd guess that includes the deck as well, as the interior space doesn't look that huge, as there doesn't appear to be a living area. Still, it's a spacious accommodation.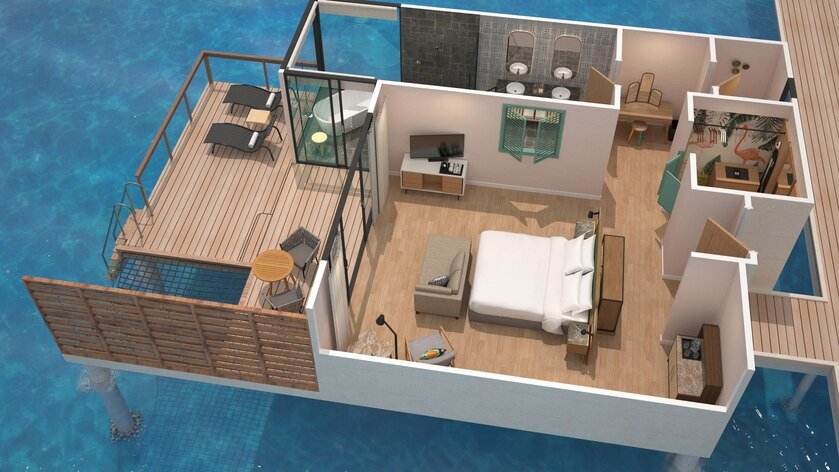 Is it worth booking a stay here?
If you're comfortable traveling to the Maldives, should you consider booking a stay at the Le Meridien, given what a spectacular deal it is using points? It depends.
Yes, this is objectively a very good deal on points, both in absolute and relative terms. At the same time, the Maldives is very much a destination that's about picking the right resort to stay at, given that you're basically "stuck" there. With that in mind:
The hotel isn't open yet, so we don't actually know how nice it will be
The Maldives is a place where many people like to splurge on where they stay, given how challenging it is to get to, and what a special place it is
You're still going to be paying significant cash, between the $420 per person seaplane transfer, and the money you'll spend on food, drinks, and activities
If there were a disproportionately good value somewhere on points in a city then I'd totally go for it, since in a city your time won't necessarily center around your hotel stay. At the same time, for a secluded island getaway, it may be a different story.
If you are considering this, I'd recommend maybe booking far in advance, and then you can wait for the hotel to open and see what people say about the property.
Bottom line
The Le Meridien Maldives is now accepting reservations for stays as of September 2021, and it will be a Category 5 Marriott Bonvoy property. This is an opportunity to book an overwater villa in the Maldives for as little as 24,000 points per night, after factoring in a fifth night free.
While this has the potential to be a great deal, I don't necessarily think everyone should jump on this. Getting to the Maldives is complicated and expensive, and there are a lot of unknowns about this hotel, given that it's not yet open. Many may find it worth making a speculative award booking, though.
Anyone plan to redeem points at the Le Meridien Maldives?
(Tip of the MileValue)