Is an upcoming points devaluation a sufficient motivator to plan a trip to the Maldives in the near future? I'm curious what OMAAT readers think.
Why I'm considering traveling to the Maldives
While I've visited the Maldives a few times, I haven't been since 2017, so it has been a while. I like the Maldives a lot — what's not to love about the natural beauty and overwater bungalows? At the same time, it is very expensive (even when redeeming points), and there's not actually a whole lot to do, since you're typically stuck on a private island. But sometimes it's nice to disconnect in that way.
While I don't exclusively plan my travels around good value points hotels, an excellent opportunity to redeem points may sometimes impact the order in which I visit places.
The Marriott Bonvoy program will be majorly devalued in 2022, as there will no longer be an award chart, but rather award pricing will be dynamic. The number of points required for a stay will more closely be tied to the cash cost of staying somewhere, which means that the best value redemptions are likely to be devalued most.
I started thinking about whether there were any Marriott hotels I wanted to redeem points at pre-devaluation, and somehow I keep going back to the Ritz-Carlton Maldives, which opened this year. This is a Category 8 Marriott Bonvoy property, and for the time being it's bookable for a maximum of 100,000 points per night, with a fifth night free.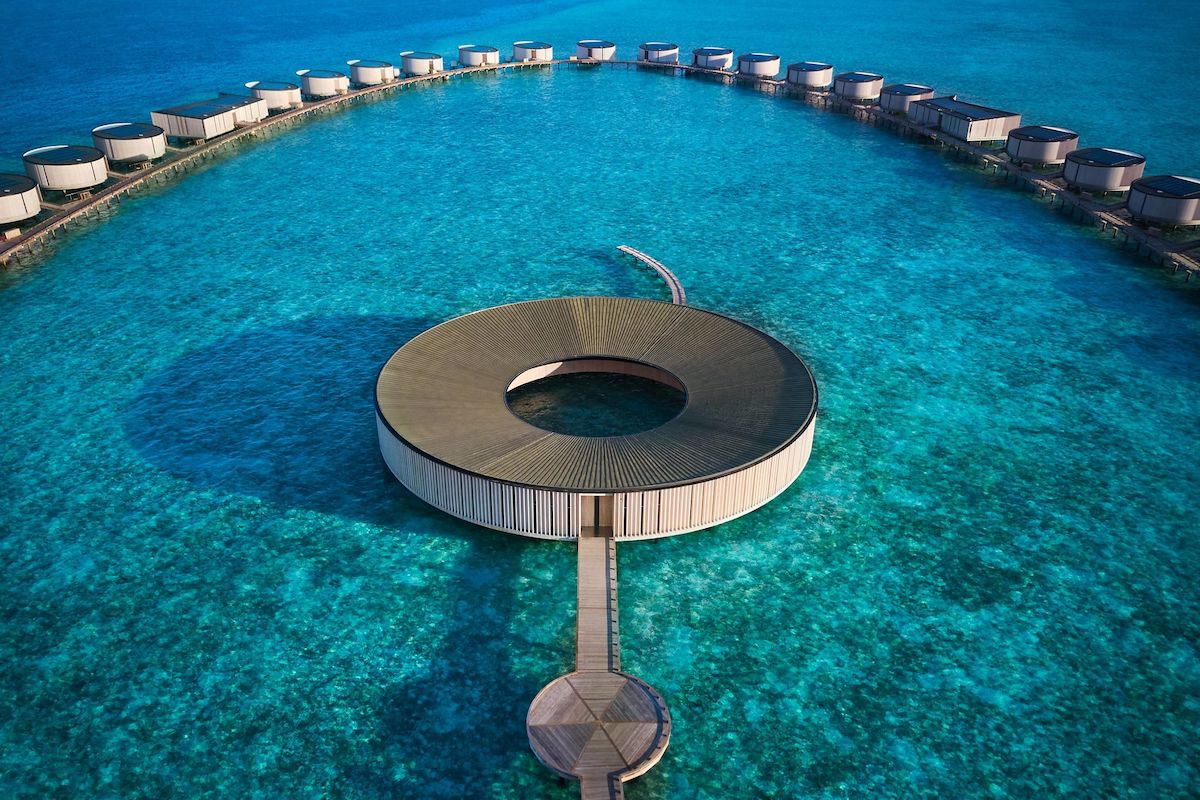 For the dates I'm looking at, the paid rate is a staggering $2,909 per night, and that doesn't include the 24% tax and service charge, which brings the cost to $3,600+ per night.

Crunching the numbers, for a five night stay I could either pay $18,000 or 400,000 Marriott Bonvoy points. For context, I value Bonvoy points at ~0.7 cents each (and I'm sure I'll value them at even less after the devaluation), so to me that's the equivalent of paying $560 per night.
Or if you want to look at it differently, you're getting about 4.5 cents of value per Bonvoy point. How do I say no to a redemption like that?!
Now, let me acknowledge that just because the hotel is charging that amount per night doesn't mean a stay there is "worth" that much. If I were spending that much cash on a hotel in the Maldives (which I wouldn't) I'd book Cheval Blanc, which is no doubt significantly better. Furthermore, at the moment prices for luxury hotels in destinations that are open are higher than ever before.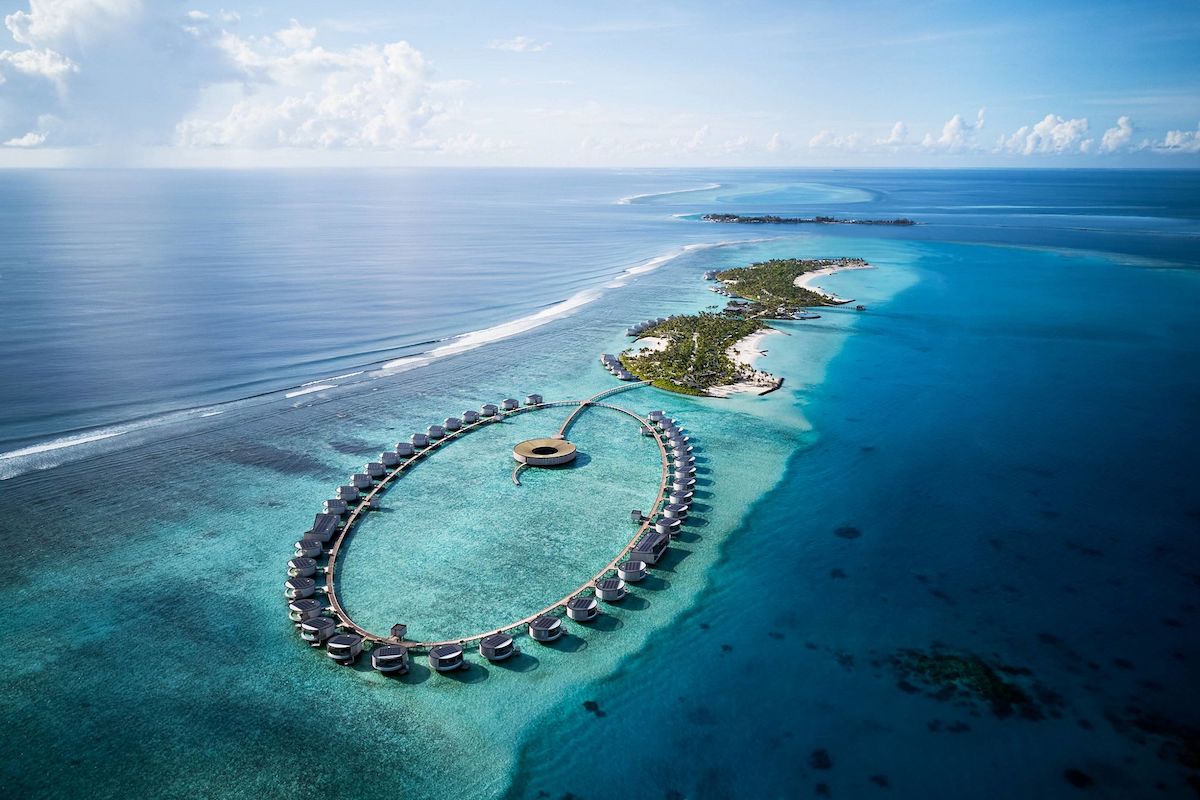 Pros & cons of redeeming at Ritz-Carlton Maldives
I'm trying to objectively consider the pros & cons here. The pros of staying at the Ritz-Carlton Maldives include the following:
The standard room here is an overwater villa, while at other properties there's a significant upcharge to get an overwater villa
This is an incredible use of points in terms of the value I'd get per point
The Ritz-Carlton Maldives has excellent award availability, unlike the Waldorf Astoria Maldives (the other points hotel in the Maldives that I most want to visit), which has very little award availability
I could incorporate some fun flight reviews into this trip, with some untraditional airlines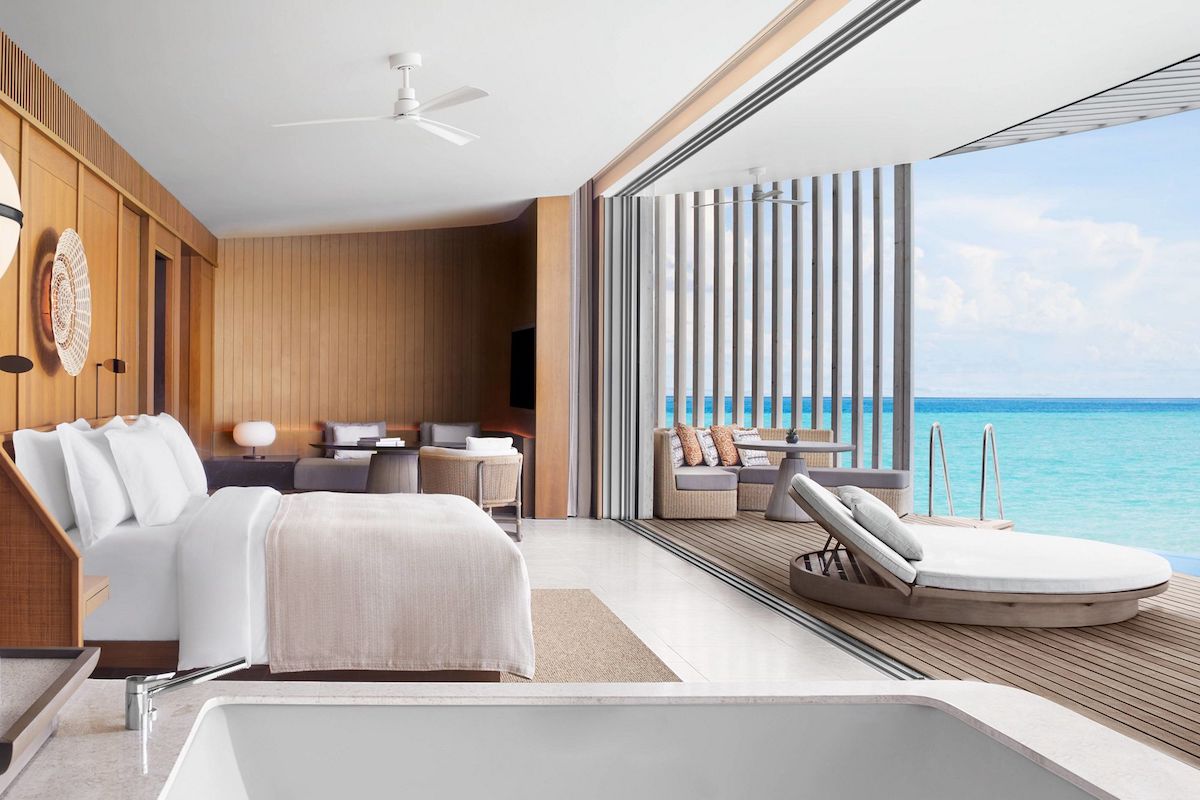 Then there are the cons of staying here:
Ritz-Carlton is a brand where most Marriott Bonvoy elite benefits don't apply, so even as a Platinum member or above you'll have to pay for breakfast here (unlike the St. Regis, which I'd consider, except I've stayed there before)
The Ritz-Carlton is not only near Male, but is also part of an island chain that consists of three resorts, so it seems to me like the hotel likely won't have the beauty or sense of seclusion you get at some resorts that are more private
Reviews of the property are mixed — the snorkeling opportunities are limited (not that I snorkel or go in the ocean, as that's the shark's house), there are reports of service not being great, and some guests report that the winds at the resort are "unbearable"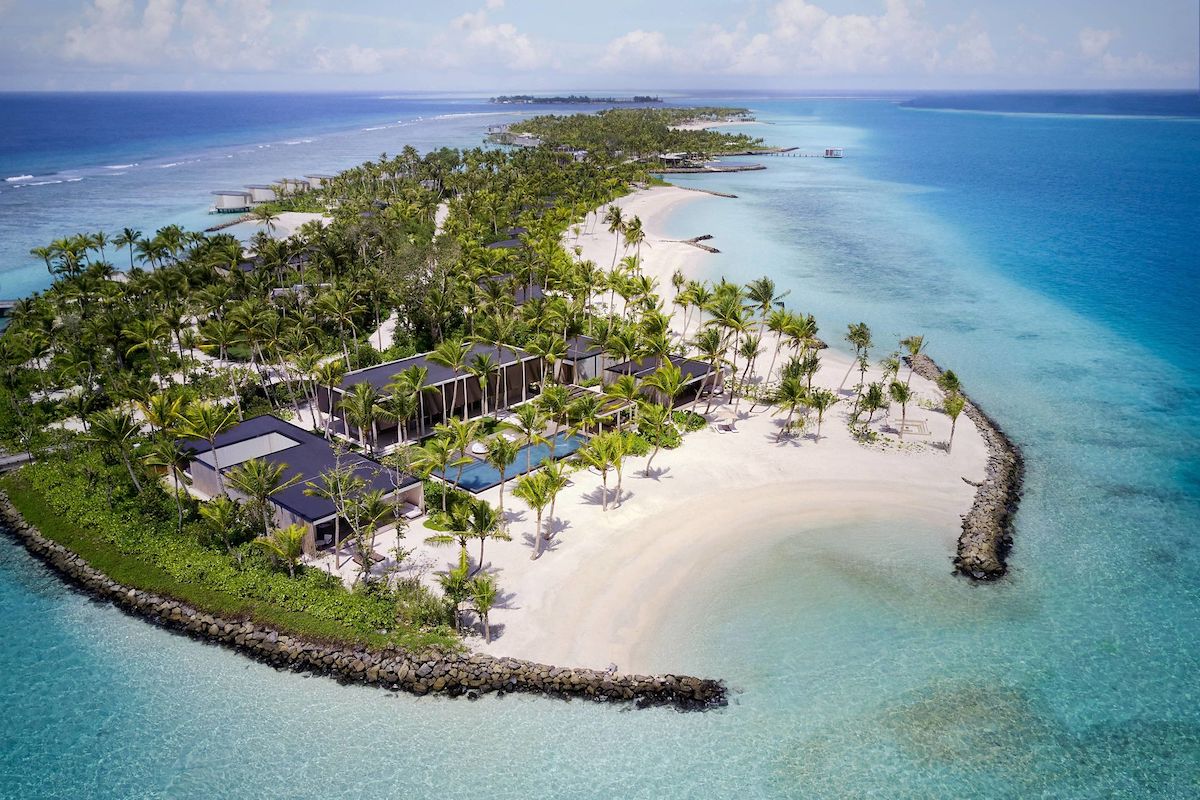 Bottom line
I'm considering a trip to the Ritz-Carlton Maldives, which at this point is probably the highest priced Marriott property in the world when paying cash. While I'd eventually want to return to the Maldives no matter what, there's no doubt that the upcoming Bonvoy devaluation is moving forward the timeline for me quite a bit.
It seems that there are pros and cons to redeeming here, and I'm trying to decide whether to pull the trigger on this redemption or not.
Anyone else considering a pre-devaluation stay at the Ritz-Carlton Maldives, or any other aspirational property? Would you plan a trip like this in my shoes?