Did you know that if you cancel a Marriott Bonvoy award stay after the cancelation deadline, you could be paying a lot more than points? Most people probably don't realize this, so I figure this is worth addressing in a separate post.
Hotels charging cash if canceling a points booking
Hotels have varying cancelation policies. Some city hotels may allow cancelations for free until the day prior to arrival, while some resorts and remote properties might require cancelations 60 days in advance.
What happens if you cancel a points booking within the cancelation period? Logically most people would assume that they'd forfeit their points. But for many properties — in particular with Marriott Bonvoy — that's not how it works.
At many Marriott Bonvoy properties, if you cancel your points booking within the cancelation deadline, you'll be refunded your points and instead charged whatever the cash rate of your stay would have been. This could get outrageously expensive in some cases.
For example, I just published a review of the St. Regis Aspen (which was otherwise great), and noted the hotel's policy when canceling within the non-refundable period (which for my stay was within 30 days):
A monetary fee in the amount of 99 percent of your reservation's entire room rate at time of booking will be charged for any cancelled room nights of your points reservation. The monetary fee is charged to the credit card on file in your reservation. The monetary fee is nonrefundable. Any points are returned to your account for all cancelled room nights of your reservation.
I redeemed 400,000 Bonvoy points for my five night stay, while the cash rate would have been over $13,000. So yeah, in theory if I had to cancel I would have been refunded my points, and would have been charged an unbelievably high amount in cash.

Years ago I wrote specifically about the cancelation policy at the St. Regis Aspen, and how it was being applied even in situations where someone's flight was canceled due to weather, and they only showed up a day late.
While I find this policy to be ridiculous, I think it's worth pointing out that this is actually a pretty widespread practice with Marriott Bonvoy. There are many Marriott resorts with similar policies, ranging from the St. Regis Deer Valley, to the W Aspen, to the Ritz-Carlton Bachelor Gulch, to the Ritz-Carlton Lake Tahoe, just to name a few.
I think this policy is always worth being aware of if booking a stay at a property like this. For example, when I flew to Aspen I intentionally planned a five hour layover enroute so that I wouldn't misconnect, since I knew flights would be full, and I'd struggle to get to Aspen if I didn't make my flight.
I think it's also worth acknowledging that not all properties will fully enforce this policy, especially since the start of the pandemic. I've heard of some flexibility, though I've also heard of some situations where hotels just followed the policy, even with a "valid" excuse. For example, the St. Regis Aspen is encouraging people to buy travel insurance in pre-stay emails.
So yeah, when you see the 99% penalty policy in rate rules when looking for a points booking, it's every bit as bad as it sounds. Take note and plan accordingly.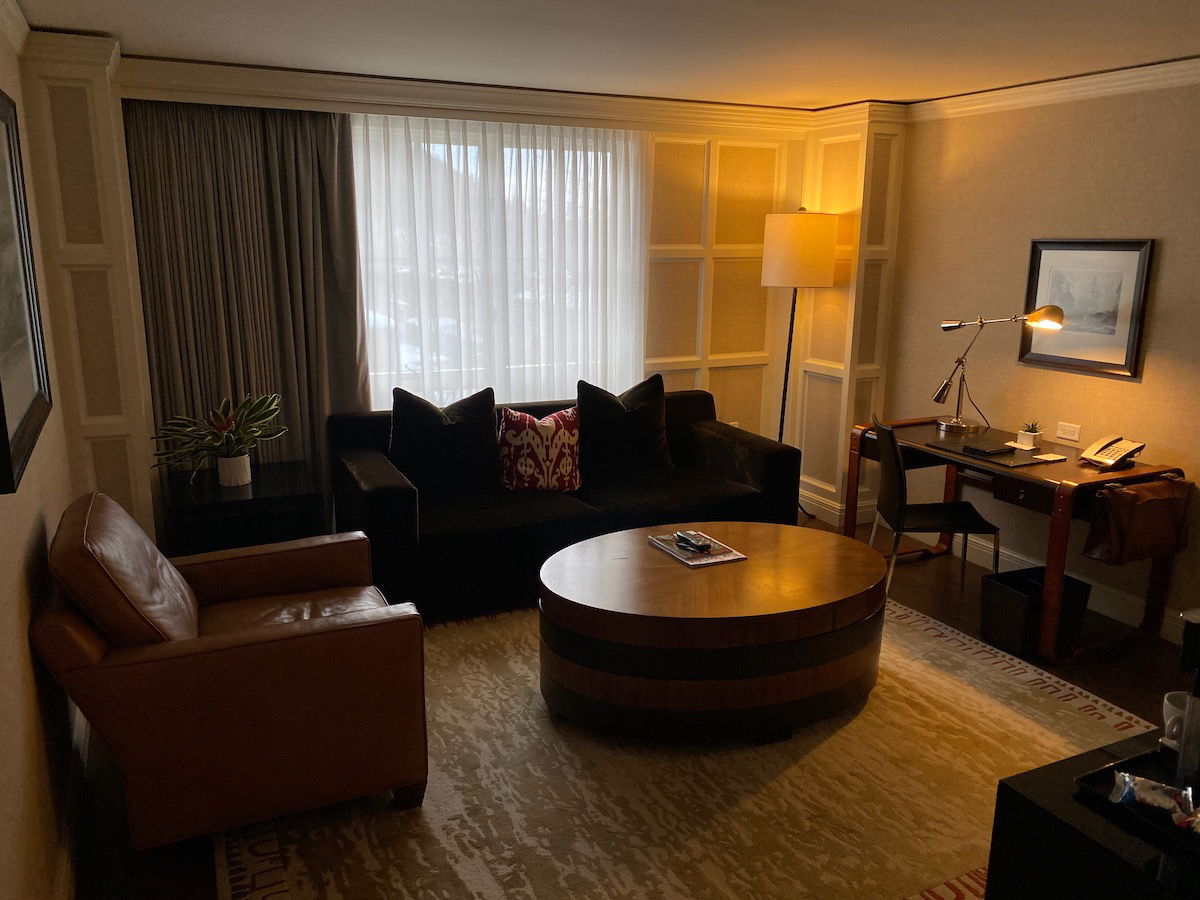 What's the logic for this policy?
I've never been able to get a straight answer as to why this policy is the way it is. Typically when you cancel something after an agreed upon deadline, you're penalized in the currency that you initially paid with. The concept of being charged in a totally different currency is rather strange.
I'll share my theory, and I could be totally off. As you can see, this isn't just the policy of one rogue property, but rather this seems to be a common practice at many Marriott resorts with strict cancelation policies.
My guess is that Marriott Bonvoy won't reimburse hotels for award stays if the guests don't actually stay, and that could impact overall reimbursement rates for points bookings at a particular hotel. If that's the case, it's logical that the hotel would try to be reimbursed in other ways, namely with cash.
That's my best theory, as that's the only logical explanation here. If the hotel were reimbursed for the award stay anyway, then the hotel shouldn't really care if you show up or not. Therefore I imagine there's some policy on the corporate side that gives hotels a strong incentive to act this way.
I suppose the other explanation is that hotels are doing it just because they can, which would be mighty awful. Perhaps the hope is that they can pocket the cash and then resell the room, while perhaps they couldn't get the same value from points for a booking like that.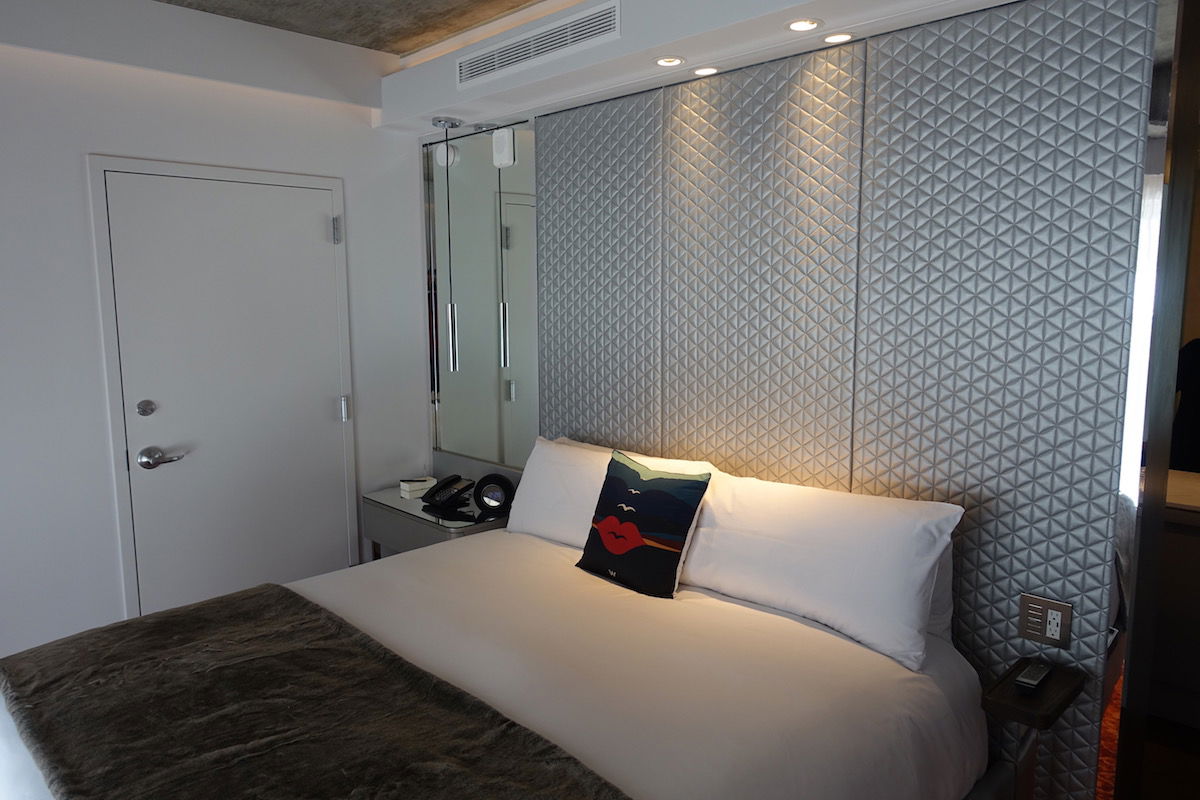 Bottom line
It's always important to carefully review hotel cancelation policies before confirming a booking. That's especially true with Marriott Bonvoy award stays, where some resorts will charge you the cash cost of a stay if canceling within the deadline.
Your five night award stay that cost 400,000 Bonvoy points could end up costing you $13,000+ in the event that you need to cancel, which is rather outrageous. I suspect that this policy comes down to reimbursement between Marriott Bonvoy and individual hotels for stays that aren't completed.
Has anyone ever dealt with a cancelation policy like this on a points booking? If so, what happened?