Pretty soon there will be a whole new way to travel between Boston and New York, and I'm not sure what to make of it.
75-minute seaplane flights will connect Boston & New York
Boston and New York are two of the biggest business markets in the United States. Historically many frequent travelers between the cities have struggled to decide whether it's more efficient to fly or take the train:
The fastest train takes just over 3.5 hours, and gets you pretty close to the centers of both cities
The fastest flight is blocked at around 80 minutes, but then you're stuck getting to major airports (BOS & LGA), and also need to arrive early
Shortly there will be an exciting new option for getting between both cities. Tailwind Air will debut the first ever nonstop seaplane flight directly between Manhattan and Boston Harbor. As it's described, this will reduce travel time by 40-60% compared to other modes of transportation.
Here's what you can expect from this new service:
Flights will take about 75 minutes in each direction
In New York the flight will take off and land at the Skyport seaplane terminal at East 23rd Street, on the East River, while in Boston a seven minute water taxi ride will be required from Fan Pier, to get to a floating dock near the East Boston shoreline
The route will operate seasonally, between March and November
As of August 3 two daily roundtrip weekday flights will be operated, and as of August 21 four daily roundtrip weekday flights will be operated
These flights will be operated by Cessna Caravan EX Amphibians, with two pilots and up to eight passengers
One-way fares will range from $395 to $795, there will be no change fees, and tickets include one 20 pound carry-on
This isn't Tailwind Air's only route — the company also flies from Manhattan to Montauk, Easthampton, and Shelter Island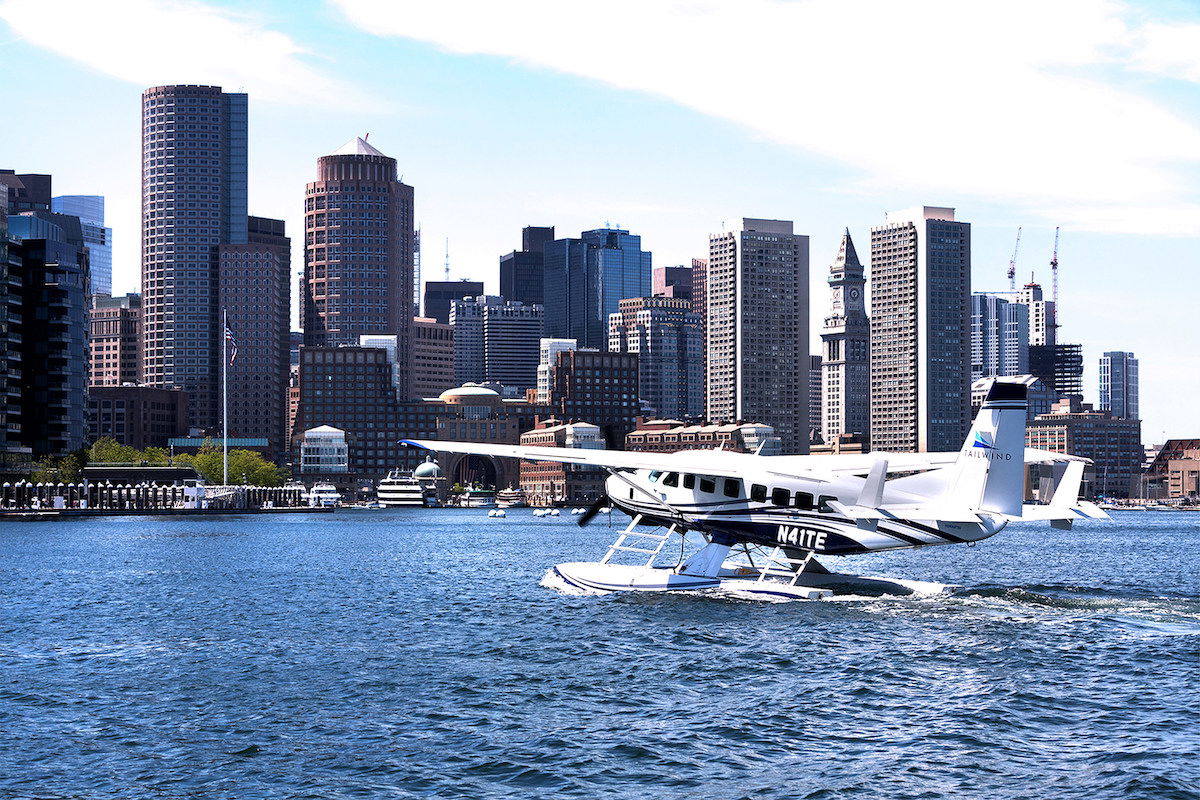 Why is this seaplane service launching now?
On the surface it might seem like an odd time for a route like this to be launched. While people are traveling more again, business travel is still way down, and this is geared primarily at business travelers. Pre-pandemic, over one million tickets were sold annually for flights between Boston and New York, but those numbers haven't recovered yet.
So why is Tailwind Air launching this flight now? I suspect there are a couple of reasons.
Tailwind Air had considered waiting until next year to launch service, especially given the short remaining season (the route will only operate March through November). As it's described, this is being viewed as a "good opportunity to test-run" this concept, so it seems like this is very much an experiment for now.
Furthermore, in early 2020 before the pandemic shut down the United States, Cape Air announced plans to launch similar seaplane flights between Boston and New York. I suspect another motivation here is Tailwind Air wanting to beat Cape Air to the punch.
My take on this new seaplane option
There's no denying that Tailwind Air will offer the fastest way for business travelers to get between Boston and New York. That being said, the service faces quite a few challenges, if you ask me:
The service will only operate seasonally, so anyone frequently traveling between the cities can't rely on this year-round
The service is weather dependent, much more so than a jet flying out of a major airport, or a train
Many might find the two to four daily frequencies to be insufficient, especially since the seaplanes can't operate at night; if a meeting runs over, you may need to find a different way to travel
While Tailwind Air says pricing is supposed to be similar to walk-up fares for flights between LGA and BOS, for a vast majority of travelers this will be by far the most costly way to travel
Some people will have safety concerns; I'm not suggesting that should be the case, but a twin engine jet and train are safer than a single engine Cessna
While this is no doubt the fastest way to get between Boston and New York, I'm not sure it maximizes productivity all that well; personally I'd rather get on a train and be able to work on my laptop for 3.5 hours straight, as getting work done on your laptop in a seaplane doesn't seem terribly practical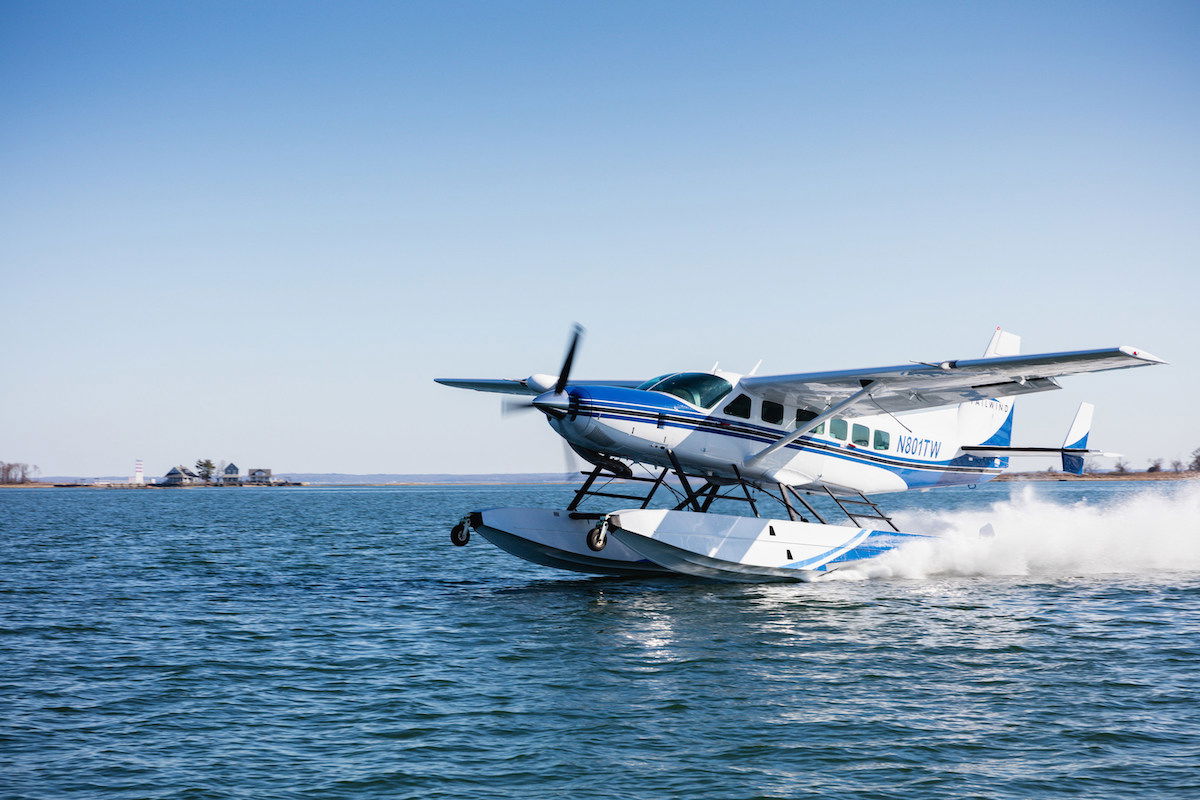 Bottom line
As of August 2021, Tailwind Air will be launching up to four daily seaplane flights between Boston and New York. This will be the fastest way to travel between the two cities. It's cool to see this kind of service introduced, though personally I'm skeptical as to whether or not it will prove successful. Only time will tell…
What do you make of Tailwind Air's new service between Boston and New York?