In 2014, an incident that occurred on a Korean Air flight from New York JFK to Seoul Incheon went viral. In this incident, a Korean Air executive (also the daughter of the company's chairman) went nuts after a flight attendant dared to serve her nuts in a bag rather than in a ramekin. She demanded that the flight attendants get on their knees to apologize, that the plane be turned around, and that the flight attendant who served her incorrectly be offloaded.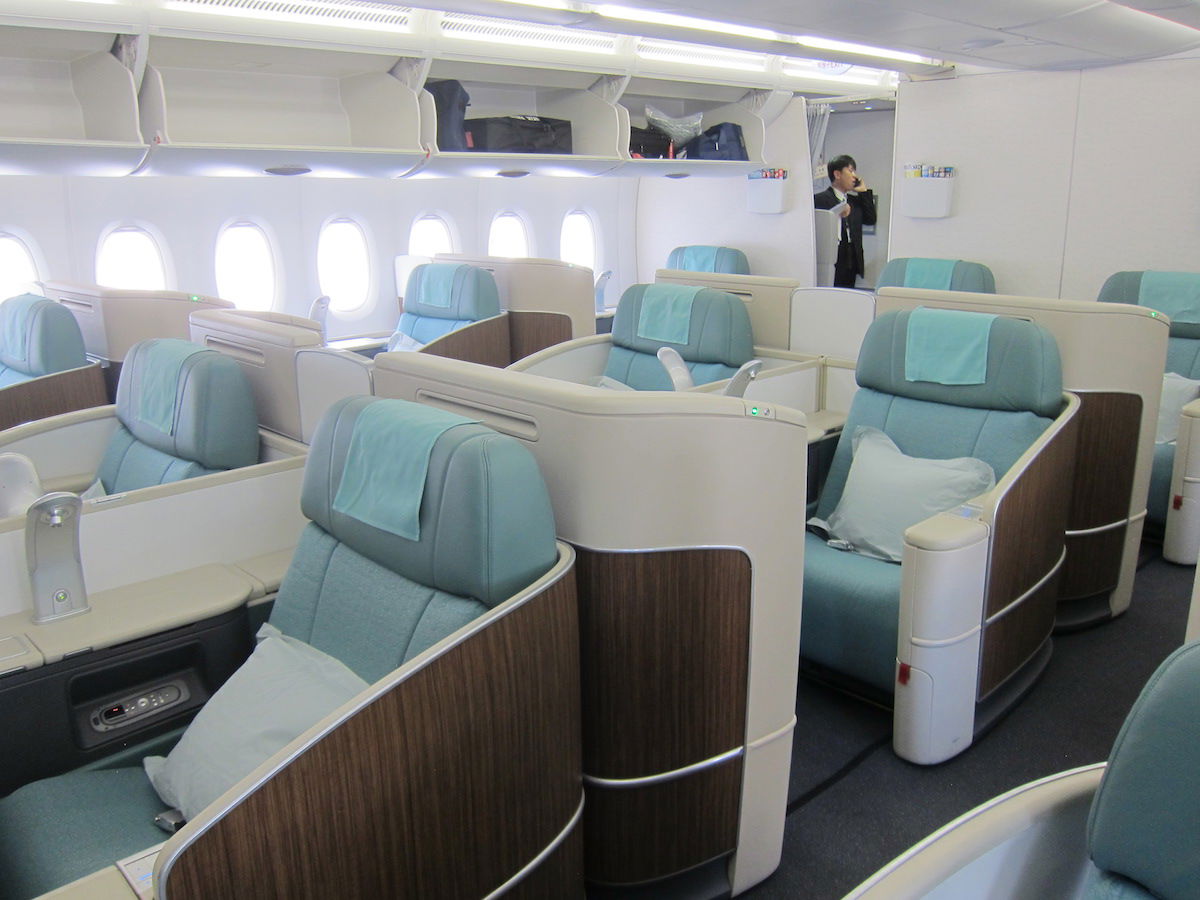 Part of the reason this story went viral is because of the tension between big corporations led by the country's "ruling" families, and everyone else. This was the perfect example of the abuse of power that seems to be all too common in Korea. The Korean Air executive ended up being sentenced to one year in jail for obstructing aviation safety, though she was released after just three months. At the time there were rumors that she'd make a return to the company, though that ended up not happening. Instead her sister has many of her roles, and her sister texted to assure her that she would be "avenged."
With the Olympics now being in Korea, and Korean Air being an official sponsor, the nutty former Korean Air executive is once again in the news. Specifically, she was seen alongside her sister and father, carrying the Olympic torch.
So while she's living the high life, The Straits Times has an interesting look at the life that 47 year old Park Chang Jin is now living. He was the chief flight attendant on the nut rage flight (not even the flight attendant who allegedly served her incorrectly), and is still working for Korean Air, though under very different conditions than before. He went from a chief flight attendant to just a standard economy flight attendant:
In the interview, the immaculately dressed and groomed former chief flight attendant described a hostile work environment that he believes is designed to force him to resign.

Rumours spread about him and people began to recognise him on the street, he said.

Park said his working conditions also deteriorated sharply, with his superiors belittling him and asking him why he had returned to work or why he was not married.

"I have suffered physically and psychologically," he said, describing how he had to take a total of 18 months' sick leave while he sought hospital treatment. He is now taking anti-depressants and often experiences agoraphobia and difficulty breathing. He wiped his eyes several times during the interview.

When Park returned to work, he had to renew all his qualifications after more than a year off. He was repeatedly given failing grades on language tests – in Korean and in English – and began to suspect it was on purpose.

After having worked as chief flight attendant and in first class, he was assigned to economy class and often given the most menial tasks, including cleaning the toilets.
Park is suing Cho and Korean Air, alleging they demoted him illegally and have led to him being ostracized at work. While Park says he doesn't expect to win, he is doing this to make a point.
I feel horribly for the guy. It's disgusting that this was allowed to happen to begin with, and I guess not surprising that the company now seems to have a vendetta against him. I know pride is important in Korean culture, so it shouldn't come as much of a surprise that the company is out to get him, given the (accurate) things he's saying about them. But that doesn't make it alright…
Hang in there, Mr. Park!
(Tip of the hat to Stanley C)