Philippine Airlines doesn't get a huge amount of coverage on this site — they're not a member of a global alliance, and their premium products have not been very aspirational, although Ben described their Boeing 777 service from New York to Vancouver as a 'pleasant experience.'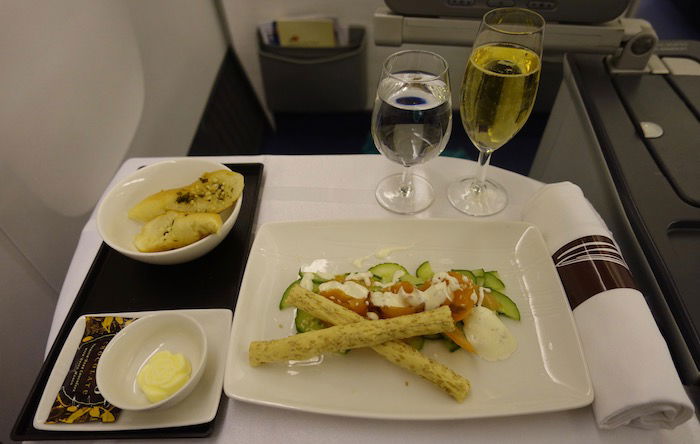 Philippine Airlines has for several years operated flights from Manila to New York JFK, via Vancouver.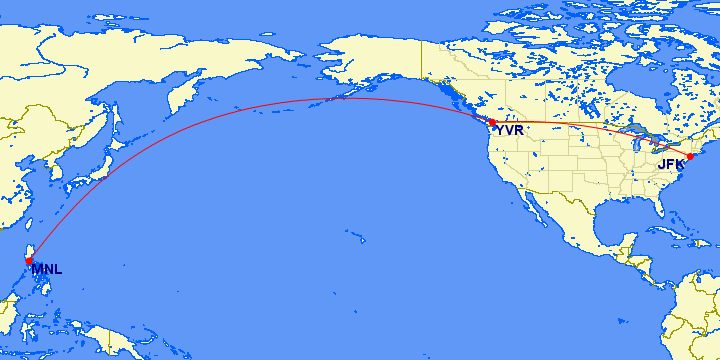 Now, the airline has six Airbus A350-900 aircraft on order, with options for a further six more, which will replace their aging A340 aircraft. The first of these aircraft is to be delivered this month, with 30 seats in business class, 24 in premium economy, and 241 seats in economy.
A350 Routes
The first long-haul route for their A350 is Manila to London Heathrow, which currently operates as a direct Boeing 777 service.
But what I find exciting is that they will, later this year, introduce the A350 onto the New York route. The range of the A350 will mean that they can operate the flight non stop, without the need for the Vancouver re-fuelling stop.
From October 29, 2018, Philippine Airlines will operate the following schedule:
PR126 Manila to New York, departing 9:00pm arriving 11:35pm (Monday, Tuesday, Wednesday, Thursday, Saturdays)
PR127 New York to Manila, departing 1:45am arriving 7:15am (+1 day) (Tuesday, Wednesday, Thursday, Friday and Sundays)
At 8,520 miles each way, the new direct flight will join the top 10 longest flights in the world, being just longer than the Singapore to San Francisco route, but just shorter than the Singapore to Los Angeles route.
As you can see below, without the Vancouver stop, the direct flight takes a slightly different route.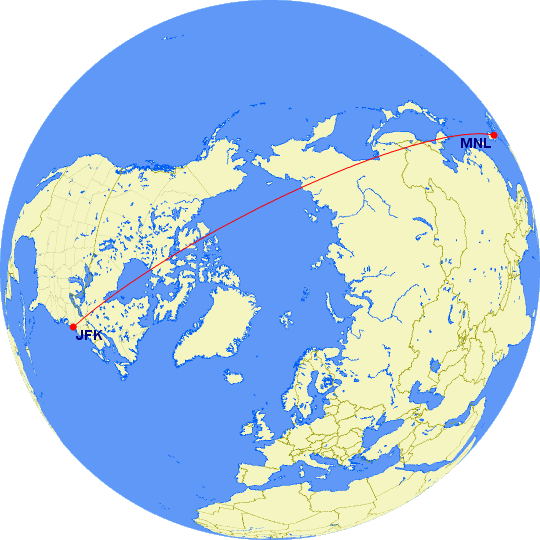 A350 Product
Fortunately with a new plane type, Philippine Airlines is also upgrading their hard products. Here is their 777 product, currently on the Manila – Vancouver – New York route in a 2-3-2 arrangement: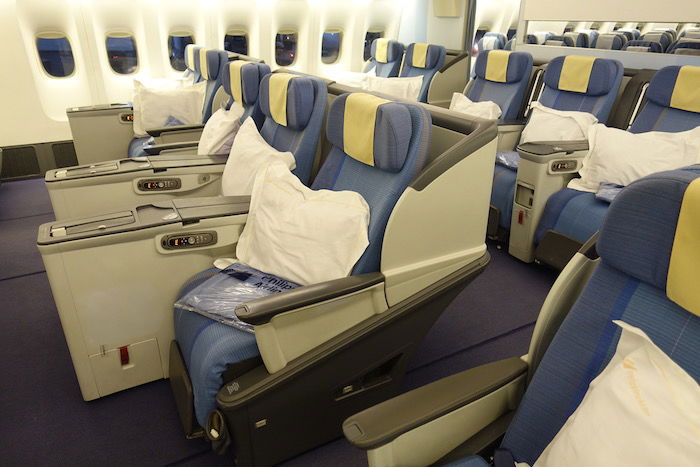 They've chosen the Thomson Aero Vantage XL 1-2-1 model, which is the same seat as you will find on the Qantas A330, and the new Delta One Suites (with their added sliding door).
It's a solid hard product.
Here are the seat finishes, as installed on their A330 aircraft (images from AusBT):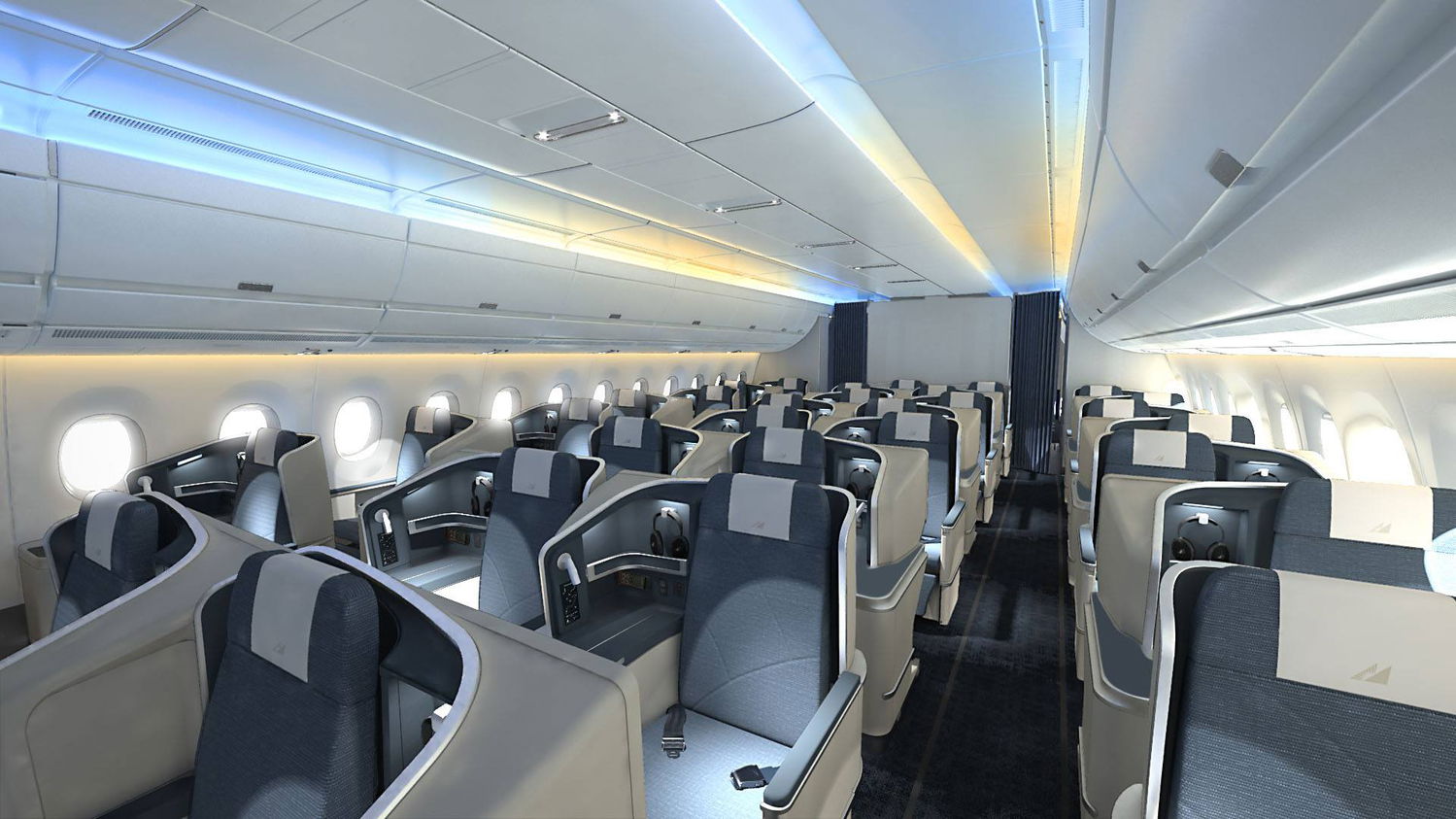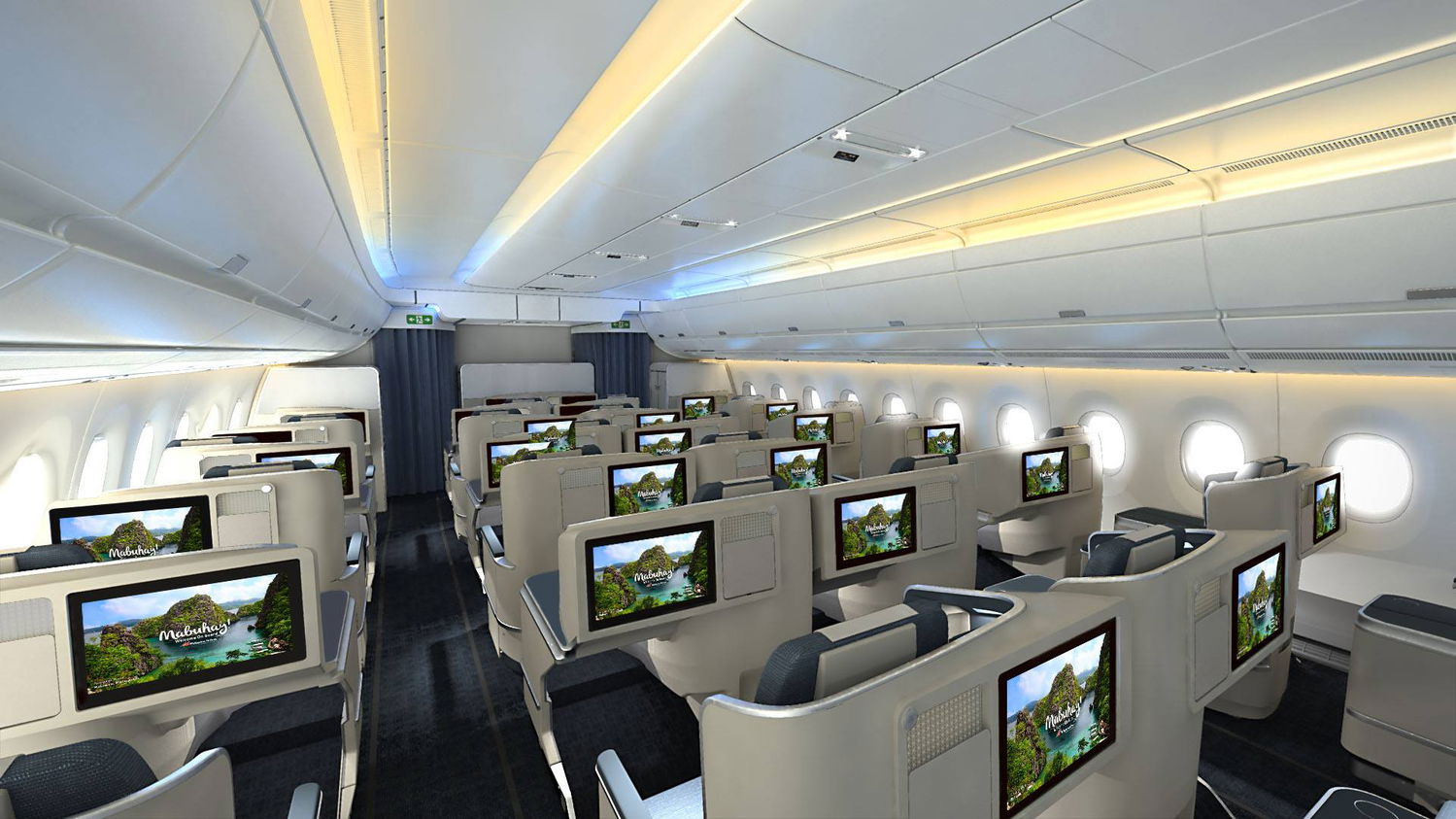 There is also a small premium economy cabin a 2-4-2 layout with 38 inch pitch, and a fairly standard 3-3-3 layout economy section.
Bottom line
I've only flown Philippine Airlines once, in economy, on a much shorter flight to Hong Kong, and wasn't in a hurry to repeat the experience.
But with new planes, new products, and direct flights, they're becoming a great option for those who want to fly direct between these cities.
These new aircraft types are making direct flights between far flung cities a reality, and it's a very exciting time to travel by air.
Is anyone planning to fly Philippine Airlines on their new A350?