It's sort of funny how the airline industry works.
Etihad's disastrous investment in Alitalia
Several years ago Etihad had aspirations of forming a global network of airlines, made up primarily of them acquiring struggling airlines. Among those airlines was Alitalia, which in 2014 they bought a stake in. After a while the government of Abu Dhabi decided they had enough of throwing money down the drain, and in turn Etihad was forced to radically change their strategy, and cut off Alitalia.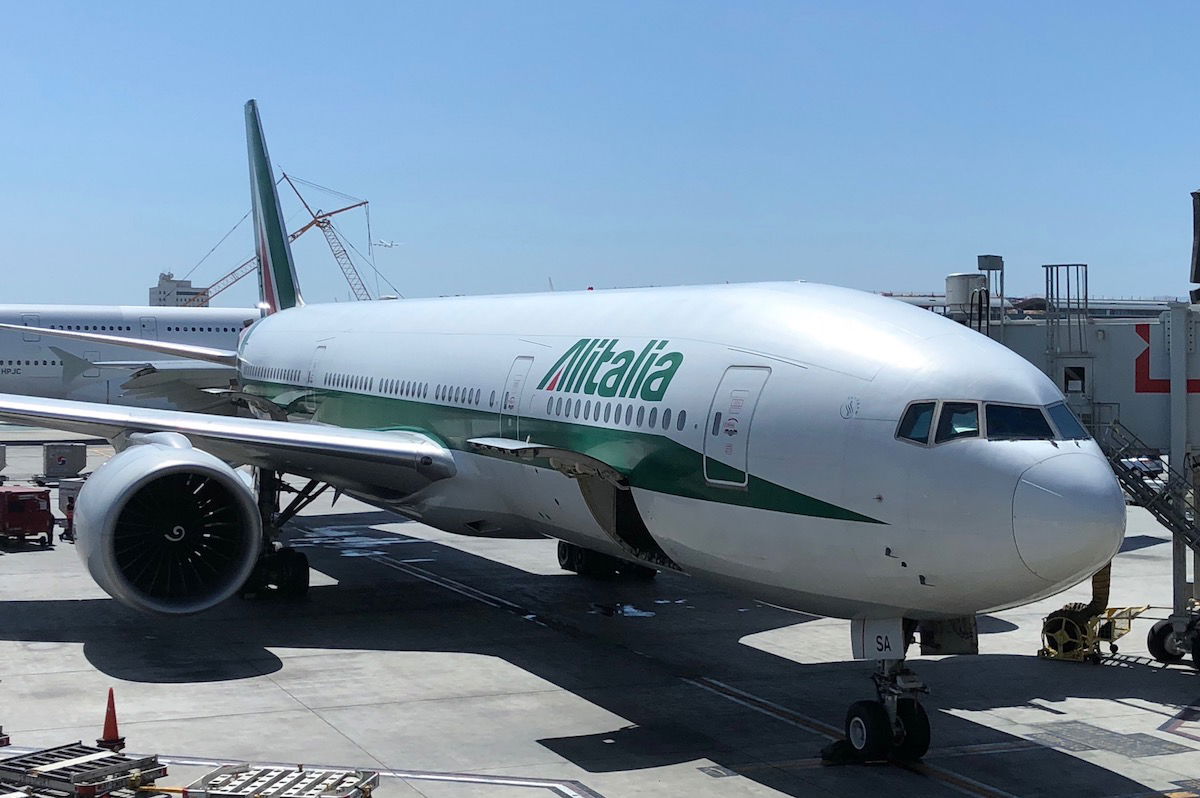 Alitalia 777
You'd think that would be the last time that a Gulf carrier acquired a big stake in an Italian carrier. Unfortunately not, though. Akbar Al Baker was basically like "James Hogan, hold my beer non-alcoholic bubbly."
Qatar Airways' investment in Air Italy
Then Qatar Airways decided to invest in Italian airline Meridiana. Qatar acquired a 49% stake in the airline, and they planned to completely transform them. Meridiana was a successful leisure airline operating leisure routes with old, uncomfortable planes. But the business model worked, and unlike Alitalia, they were making money.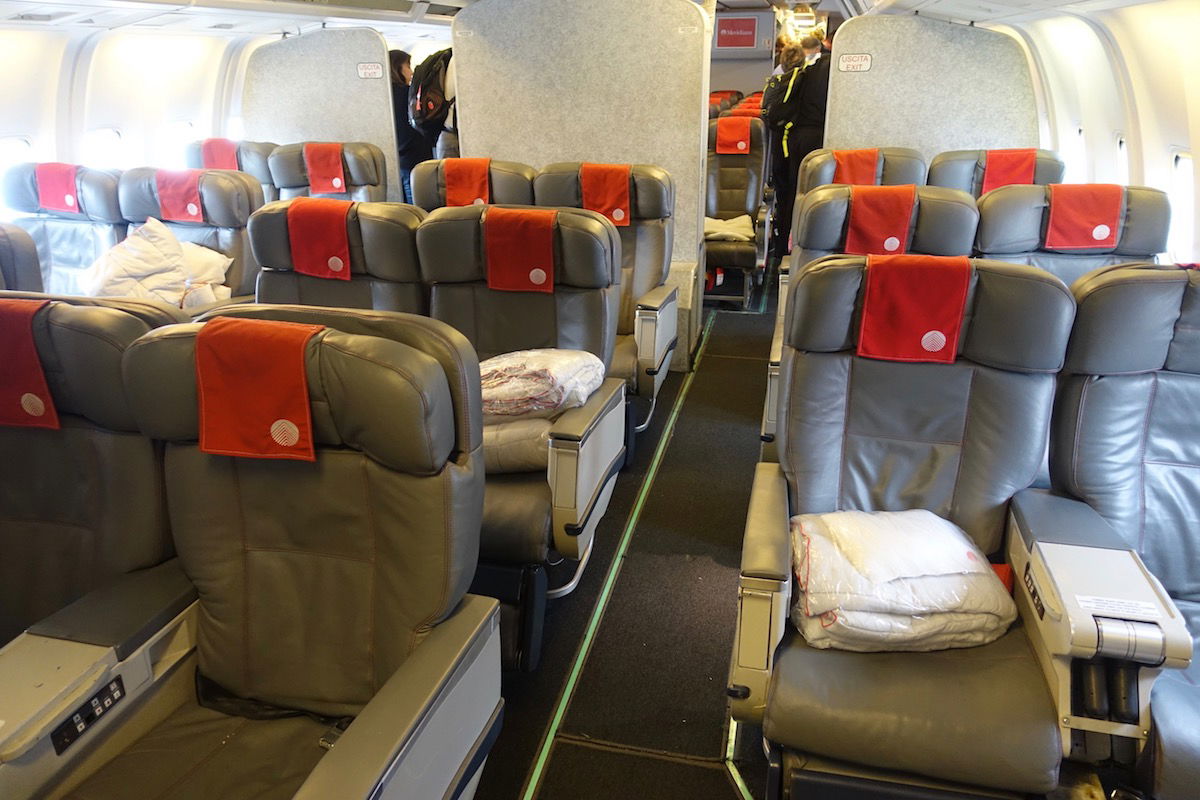 Meridiana's 767 business class
But Qatar Airways was determined to turn Air Italy into Alitalia, essentially, as Al Baker said he wanted Air Italy to be the "national airline" of Italy. The airline planned crazy expansion, including plans to acquire 30 Boeing 787s(!!!).
The airline has expanded with no end in sight, and announced service to Bangkok, Chicago, Delhi, Los Angeles, Miami, Mumbai, New York, San Francisco, and Toronto.
I don't think they actually put much thought into the expansion, because the airline canceled flights to Chicago before they even launched, and canceled flights to Bangkok, Delhi, and Mumbai, within weeks of launch.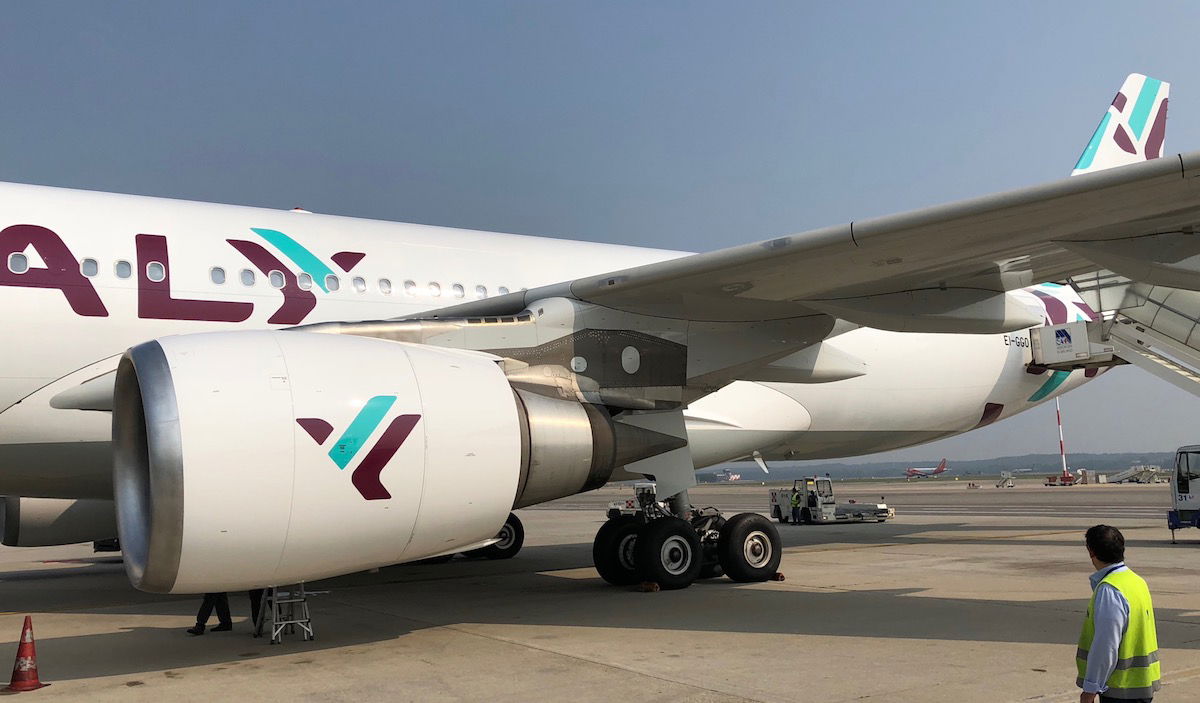 Air Italy A330
Air Italy's latest challenge?
You can read into this however you'd like, but it sure looks to me like Air Italy may be in even more trouble, especially as it impacts their regional route network.
For one, Air Italy ordered 20 Boeing 737 MAX 8 aircraft, and so far only has a few in their fleet. You'd think they'd be taking delivery of these quickly given that the airline is largely funded by Qatar, but the airline's latest 737 MAX 8 has just been put into storage at Paine Field, which sure doesn't seem like a good sign.
We don't exactly know the reasons for this, though we can assume.
There's also some bad news for them in Sardinia and Sicily, which used to be where they were strongest. Historically Air Italy has had the government contracts for flights to Sardinia and Sicily, but these have just been granted to Alitalia instead.
This includes routes from Cagliari to Rome, Cagliari to Milan, Olbia to Rome, Olbia to Milan, Alghero to Rome, and Alghero to Milan, which is a big blow to their regional network.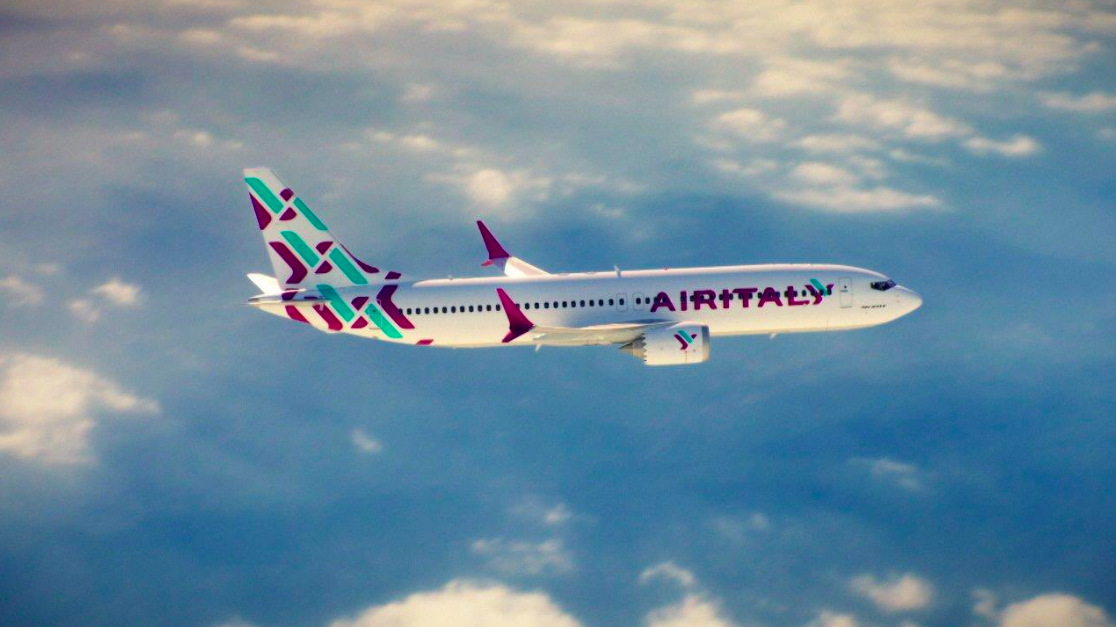 Bottom line
I'm not meaning to suggest that Air Italy is on the verge of going out of business, or anything, though it seems increasingly clear to me that the Qatar Airways "dream" for Air Italy won't materialize.
Last I heard, the plan was for Air Italy to start getting 787s in May 2019. If that were the case, you'd think some of their summer routes would be scheduled to be operated by 787s, but that's not the case. Not only would I be surprised if they take delivery of any 787s this summer, but I'd be surprised if they get any period.
The whole way Qatar's investment in Air Italy was handled is just so disheartening. Meridiana was an airline with a niche market and old planes, and that worked for them. They decided that flying from Palermo and Naples to New York with 767s that have eight abreast seating in economy made the most sense, rather than competing directly with Alitalia.
So to see Qatar Airways come in, completely alter the business model of the airline, and not even do so successfully (at least based on how I see it), is sad. Never mind the fact that Alitalia isn't going anywhere at this point.
What do you make of the Air Italy situation? Do you think the airline will ever take delivery of 787s?