Oh, Air Italy… I guess they weren't familiar with the concept of "slow but steady wins the race" before launching operations.
Qatar Airways recently acquired a 49% stake in Air Italy, which was formerly known as Meridiana. This seems to be Qatar Airways' attempt at putting Alitalia out of business (though I doubt that will ever happen).
Qatar Airways has big expansion plans for Air Italy. To start Qatar Airways leased them some A330s, but soon the airline will be getting 787s from Qatar Airways as well, to further fuel their expansion.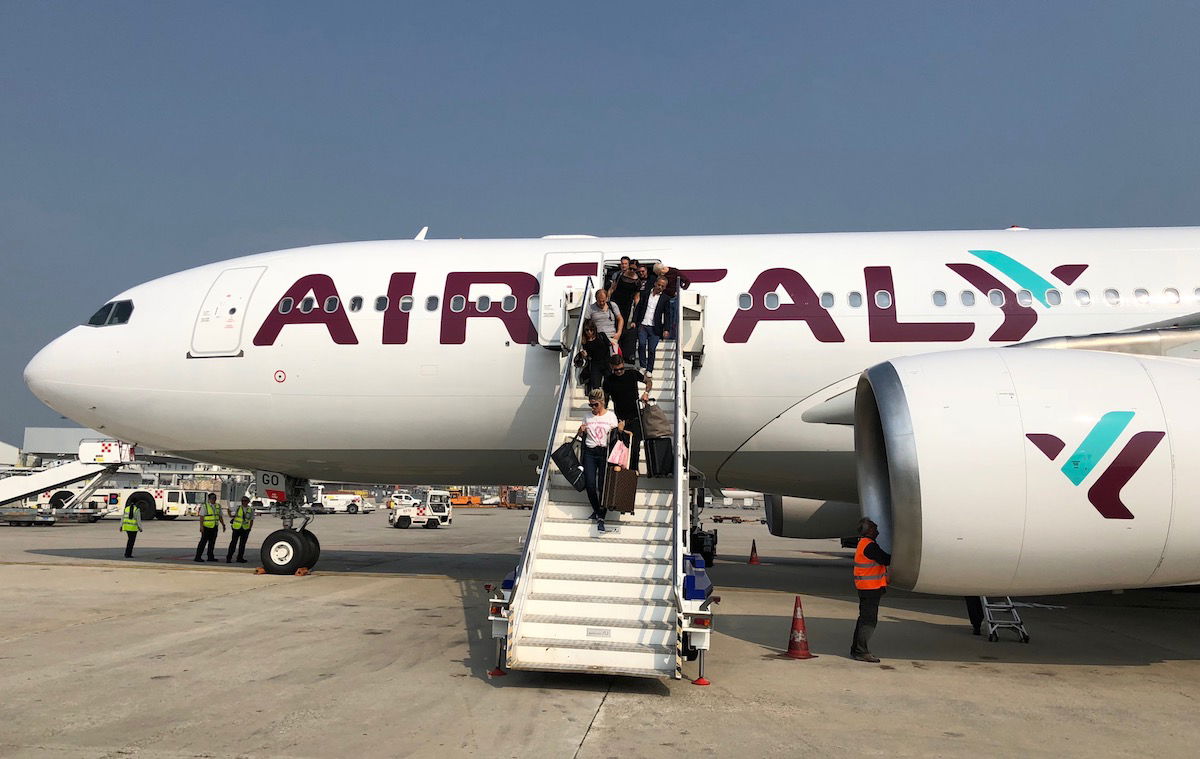 Air Italy's expansion so far
Air Italy has already announced a ton of expansion. So far, Air Italy has been flying:
To New York JFK since June 1, 2018
To Miami since June 8, 2018
To Bangkok since September 10, 2018
To both Delhi and Mumbai since December 6, 2018
On top of that, the airline has announced significant additional expansion. Air Italy will fly: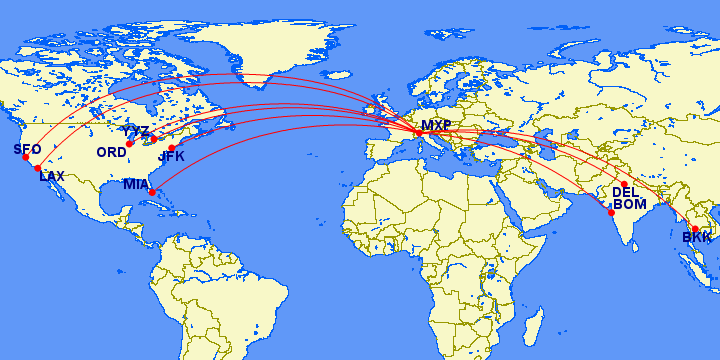 So, how is that expansion working out for Air Italy? Not well. Embarrassingly bad, actually.
Air Italy cancels all Asia flights
Air Italy began flying to Bangkok as of September 10, 2018, and as James wrote about a few weeks ago, the airline will be canceling all flights to Bangkok as of March 30, 2019. So they'll have lasted just over six months in the market.
Air Italy struggled to even launch flights to India. They were supposed to start flying in October 2018, but then pushed back service to December 2018, though with reduced frequencies. Air Italy began flying to both Delhi and Mumbai as of December 6, 2018.
The airline has now revealed that they'll be canceling both of these routes just months after launch:
Air Italy will stop flying to Mumbai as of February 16, 2019
Air Italy will stop flying to Delhi as of March 28, 2019
This is just plain embarrassing…
I blog about this stuff for a living, and often people say "well the people running airlines know better than you do." At well run airlines that's true without a doubt. At the same time, sometimes I ask "what the heck are these people thinking?" and almost always we later find out that they just weren't thinking.
Seriously, how little thought and research did they put into these routes, that they're canceling all flights to Asia within months? I mean, I predicted these routes wouldn't work, and the reasons seem obvious.
The irony is that Qatar Airways (which owns a 49% stake in Air Italy) should know better than any other airline why these couldn't work. That's because the Gulf carriers dominate the Europe to Asia market (including India and Thailand), given the low fares they have and the one stop connections they open up.
If Air Italy was presumably also hoping to sell lots of tickets between the US and India, though that's already a highly competitive market with low fares, so I'm not sure what they were thinking.
Bottom line
We saw Etihad throw away billions of dollars with their failed and poorly thought out investments. You'd think that Qatar Airways would have learned from their mistakes.
In fairness, for the most part Qatar Airways has invested well, as they own stakes in airlines like Cathay Pacific, IAG, LATAM, etc. But it's quite sad to think how little research Air Italy (presumably under the guidance and influence of Qatar Airways) put into these routes, to cause them to be canceled just months after launch.
The US carriers are attacking Air Italy over the "subsidies" they're receiving, and the sad thing is that Air Italy is proving their point by launching routes that clearly aren't sustainable, and throwing money down the drain. And I'm someone who generally supports the non-US carriers in this debate.
I'm curious to see how Air Italy's big North American expansion goes, as they go from two to six North American routes.
(Tip of the hat to Live from a Lounge)