Via Vielfliegertreff, it looks like the InterContinental Frankfurt is reducing Royal Ambassador benefits in the name of consistency.
I've stayed at the InterContinental Frankfurt several times before (reviews here, here, here, and here), and found it to be a great value as a Royal Ambassador member. I haven't returned lately, though, as their lack of wireless internet is a deal breaker for me.
That being said, a guest checking into the InterContinental Frankfurt received a letter at check-in informing them that Royal Ambassador members would no longer receive complimentary access to the club lounge as in the past. It's one thing if a single hotel devalues their benefits, though what's interesting is that the second paragraph of the letter states that this is a new standard at European InterContinental hotels, whereby Royal Ambassador members will no longer receive free club access. Instead this hotel is offering Royal Ambassador members discounted club lounge access for 35€, instead of the usual rate of 70€. I wonder whether this is actually the case, or if the management at this hotel is just trying to find a scapegoat.
Royal Ambassador status used to hands down be the best top tier hotel elite status, though over the years it has been disappointing to see them slowly reduce benefits at the more generous properties in the name of consistency. My Royal Ambassador status is expiring at the end of the month and I'm not feeling too bad about it at this point.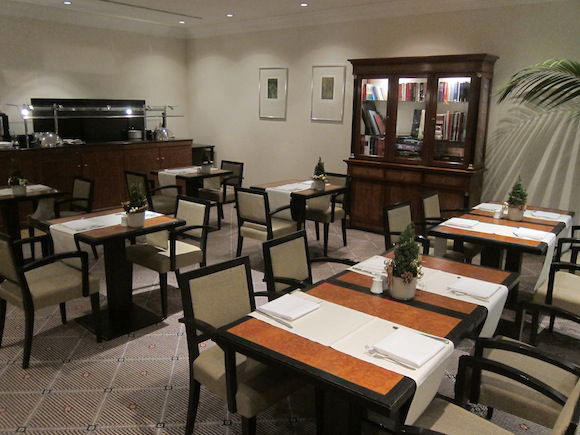 Club InterContinental Frankfurt
(Tip of the hat to @PatBateman23)