I know quite a few OMAAT readers are in Australia, so I have both an observation and a question…
Why are Qantas' business class fares so expensive?
Long story short, I'm looking at booking a trip where I'd need to travel from Perth to Sydney on a particular day. Unfortunately Qantas doesn't have any saver level business class award availability, and since the airline is pretty stingy with awards, I think it's unlikely that more seats will open up.
So I then looked at just booking a paid business class fare on Qantas (since I'm hoping to review the flight). I figured it wouldn't be too expensive, since we're only talking about a four hour flight, and the plane appears to be mostly empty in business class. My gosh, was I wrong.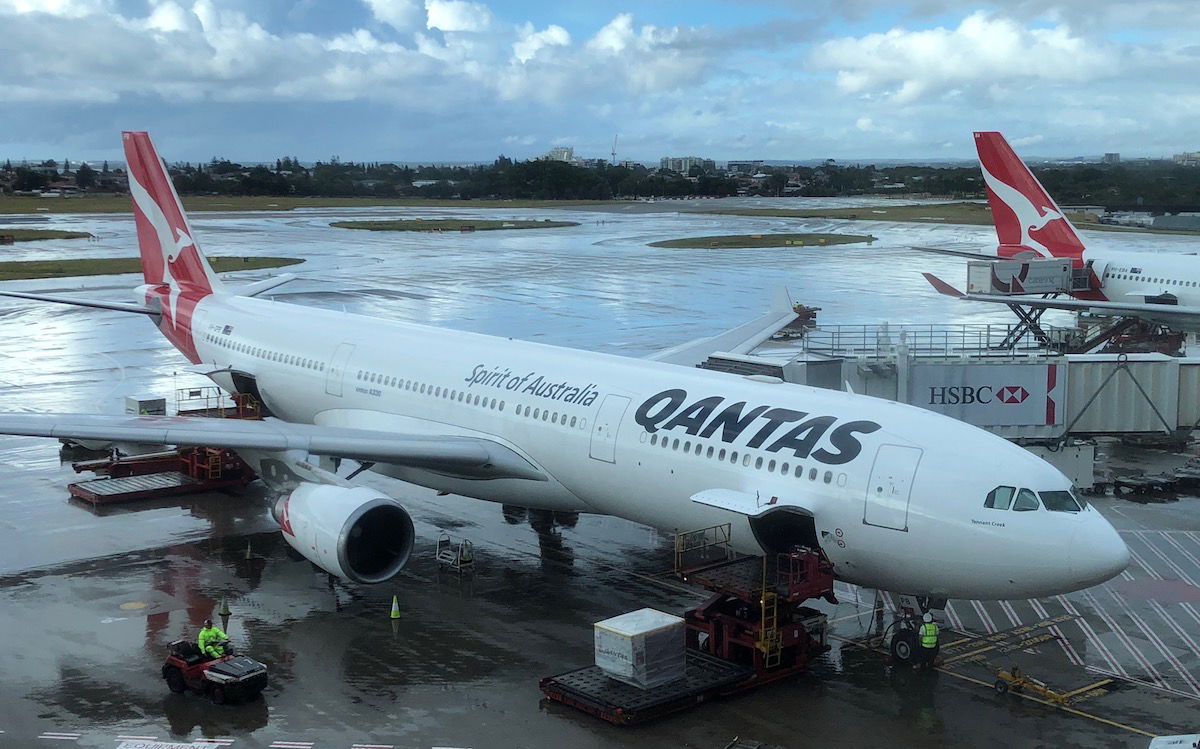 Admittedly Perth to Sydney is probably Qantas' equivalent to New York to Los Angeles in the United States, in terms of distance and being a "premium" route.
Qantas' cheapest one-way business class fare in the market is $1,827. That's in USD, not AUD (in AUD, it would be $2,711). Okay did I just pick a date where the flight was mostly sold out? After doing some digging, I saw that this is simply Qantas' entry level business class fare in the market.
Whether you're booking a week out or a year out, you won't find a cheaper nonstop one-way business class fare between the two cities (and a roundtrip is priced at twice the cost of a one-way, so that's not the problem).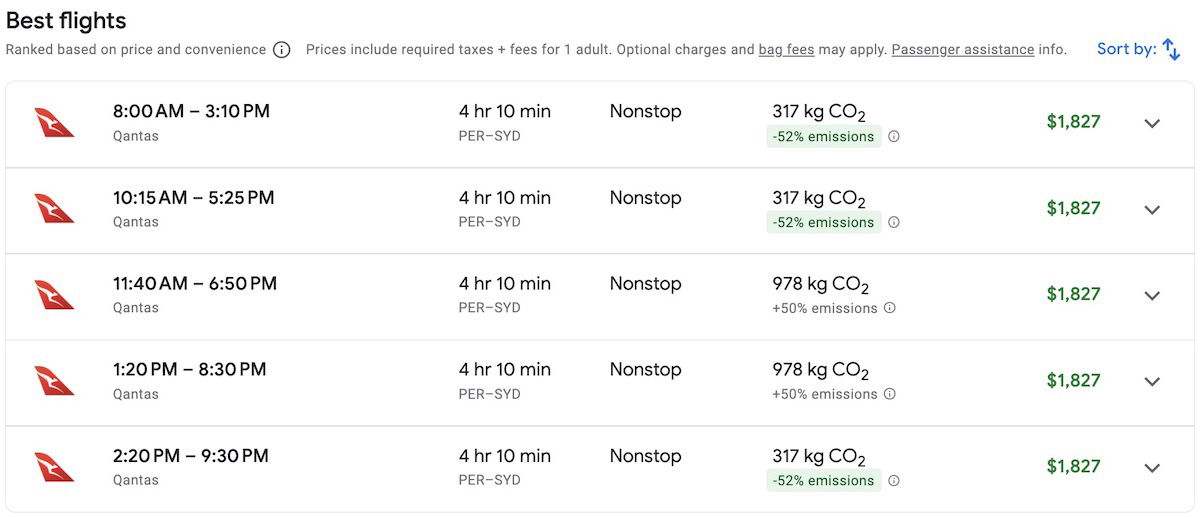 Let's just compare that to New York to Los Angeles for a moment, which is not only a significantly longer flight, but also a flight between much bigger centers of wealth (no disrespect to Sydney or Perth).
Between New York and Los Angeles, airlines almost exclusive offer flat bed business class (while Qantas partly flies 737s between Sydney and Perth). You'll generally find one-way business class fares start at $650, and they're regularly $1,000.

Heck, American's three cabin first class between New York and Los Angeles regularly costs $1,199 one-way.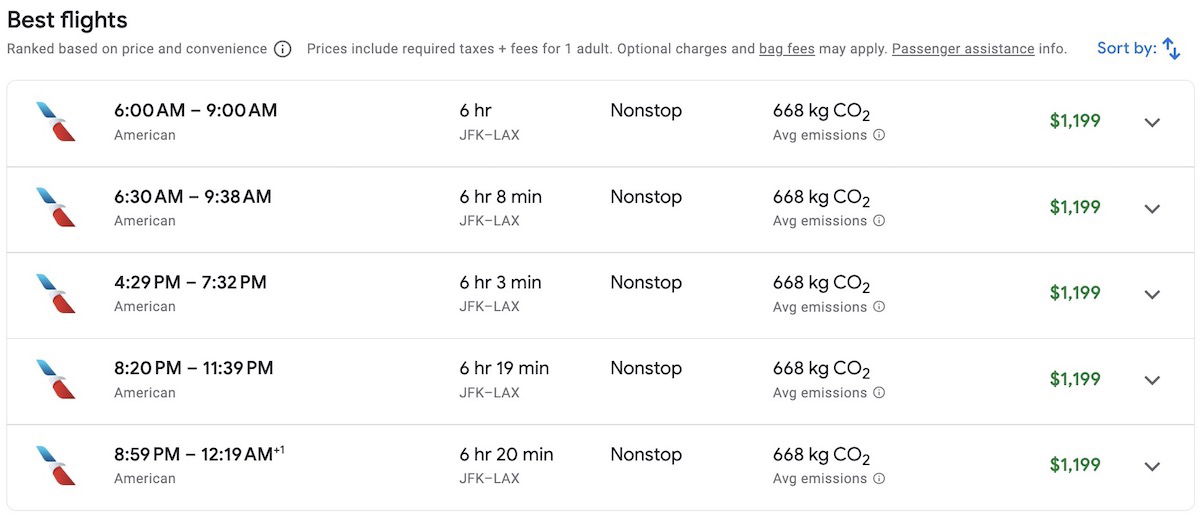 What am I missing about Qantas' pricing?
One thing is for sure — Qantas' pricing in the market definitely reflects how Australia doesn't have enough competition domestically. When the cheapest business class fare for a 737 business class seat on a four hour flight is $1,800+, then something isn't quite right.
We often complain about lack of competition in the United States, but there's not a single market in the country that has entry level pricing that's this high. I mean, heck, you can fly from Newark to Honolulu for less than that nonstop in a flat bed if you plan in advance.
So all of that leads me to believe that Qantas is really just skimming the market with its premium pricing. The airline presumably tries to sell a limited number of seats at those fares, and then create all kinds of pathways for people to upgrade.
The US airline industry has evolved significantly in that regard over the past decade. Back in the day, domestic first class was priced obscenely high. Airlines would hope to sell a few seats, and then would upgrade passengers into 80%+ of those empty seats.
That has changed significantly over the years, and now a vast majority of first class seats within the United States are outright paid for, as pricing has become more reasonable.
All of this is even more confusing when you consider that business class hasn't fully recovered post-pandemic. There are a lot more leisure travelers paying for premium cabins, but not at the same fares as business travelers did pre-pandemic.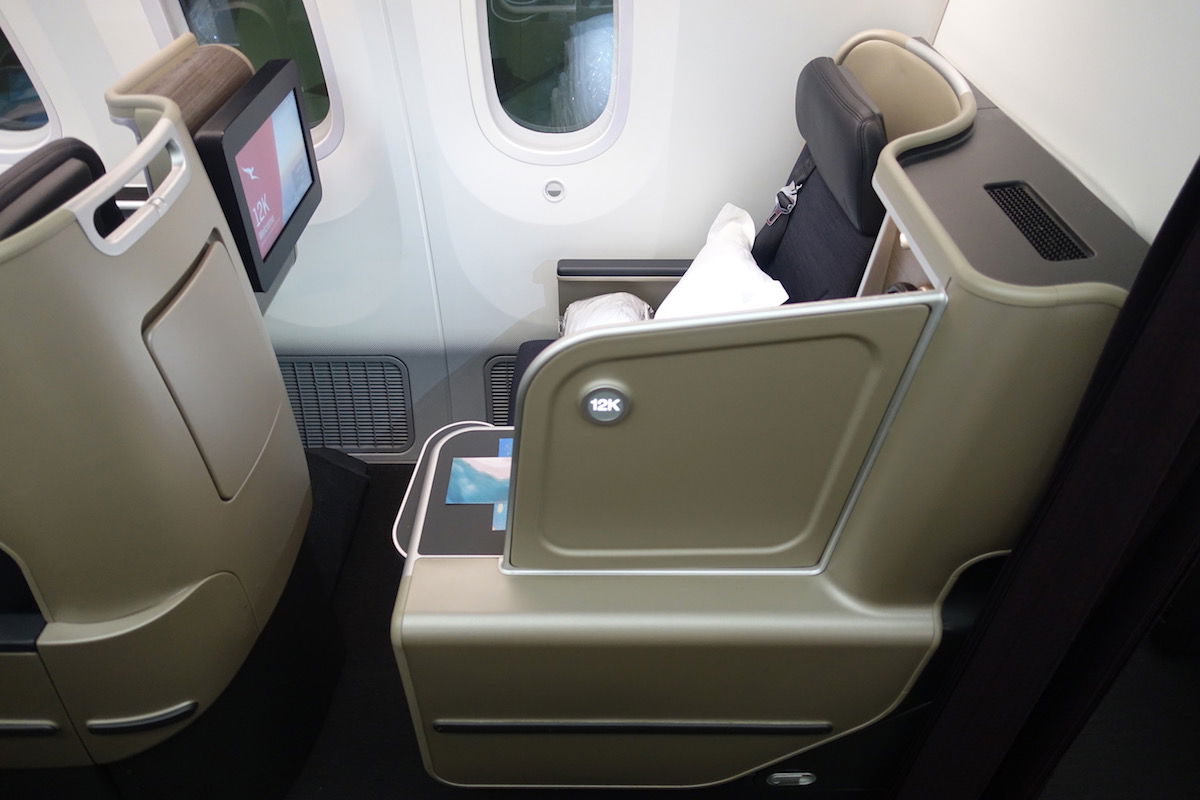 What's the best way to upgrade to Qantas business class?
This brings me to my question. For example, I'm looking at a flight in the near future in this market that's operated by an Airbus A330, and currently a single business class seat shows as being occupied on the seatmap.
As someone with no Qantas elite status, but who has access to Qantas points (by means of a transferable points currency), what's the best way to upgrade a Qantas ticket from Perth to Sydney?
Qantas seems to have three upgrade options:
There are Classic Upgrade Rewards, where you can redeem Qantas points for an upgrade, and be notified of whether you're successful up to three days before departure for domestic flights
There are Bid Now Upgrades, where you can bid just cash or a combination of cash and points, for an upgrade, and you'll only be notified whether you're successful up to five hours before departure
There are Domestic On Departure Upgrade Rewards, though this is only available for elite members, and you can be upgraded on the spot up to three hours before departure
It seems that the Classic Upgrade Rewards have the highest priority. For what it's worth, below is Qantas' upgrade award chart.

A Perth to Sydney flight is around 2,000 miles, meaning:
An upgrade from a Classic Reward would cost 28,300 Qantas points
An upgrade from a Discount Economy ticket would cost 27,200 Qantas points
An upgrade from a Flexible Economy ticket would cost 10,900 Qantas points
So pulling up some sample fares:
A Discount Economy ticket would cost $458 (AUD), or $308 (USD)
A Flexible Economy ticket would cost $912 (AUD), or $614 (USD)
An Economy Classic Reward would cost 18,000 Qantas points plus $45 (AUD), or $30 (USD)
I'd say either the award or the discounted economy ticket would be the best value here, and then it would cost 27,200-28,300 miles to upgrade.

That brings me to my question for those who know more about Qantas domestic upgrades than I do. Let me again emphasize that I'm looking at an Airbus A330 flight, and the business class seatmap shows almost entirely unassigned:
Does Qantas offer last seat availability for upgrades?
What are the odds of actually clearing as a non-elite member? Is this a situation where seemingly everyone tries to upgrade (since so many people in Australia have Qantas points), or are odds decent if a flight isn't looking particularly full?
If you use Qantas points to upgrade on a paid fare, can you still credit your flight to another program, like American AAdvantage?
If there's anything else I'm missing or any of my analysis is wrong, please let me know!
Bottom line
Qantas business class fares are outrageously expensive, especially on domestic flights, where competition seems to be lacking. Premium fares in the United States pale in comparison to what Qantas is charging. That leads me to believe that Qantas is essentially just trying to skim the market with its premium fares, selling a few seats, and then offering various pathways to upgrade.
I'm curious to hear what OMAAT readers think about this, and hopefully some Qantas frequent flyers can share some tips on upgrading.
What's your take on Qantas' business class pricing? Is there something I'm missing?