I know the answer here might be obvious, but I thought it would be interesting to take a bigger picture look at the practice of airlines overselling flights, often leading to overbooking situations. Why do airlines do it, and is it ethical?
Why airlines sell more tickets than seats
It's a widely accepted practice in the airline industry that airlines will sell more tickets for a given flight then there are seats. Maybe you've been bumped off a flight at some point, or at a minimum, maybe you've heard an airline solicit volunteers at the gate, to take another flight in exchange for compensation.
Just to clarify some terminology:
A flight is oversold when an airline sells more tickets than there are seats on a plane
A flight is overbooked when more people actually show up at the airport for a flight than there are seats
In other words, overselling can (but doesn't have to) lead to overbooking. In situations where a flight is overbooked, airlines will generally try to solicit volunteers to take another flight in exchange for compensation. This is known as voluntary denied boarding. If there aren't enough volunteers, the airline may have to force people to be bumped off the flight. This is known as involuntary denied boarding.
So, what causes airline flights to be overbooked? There are a variety of potential factors, which I figured I'd cover below.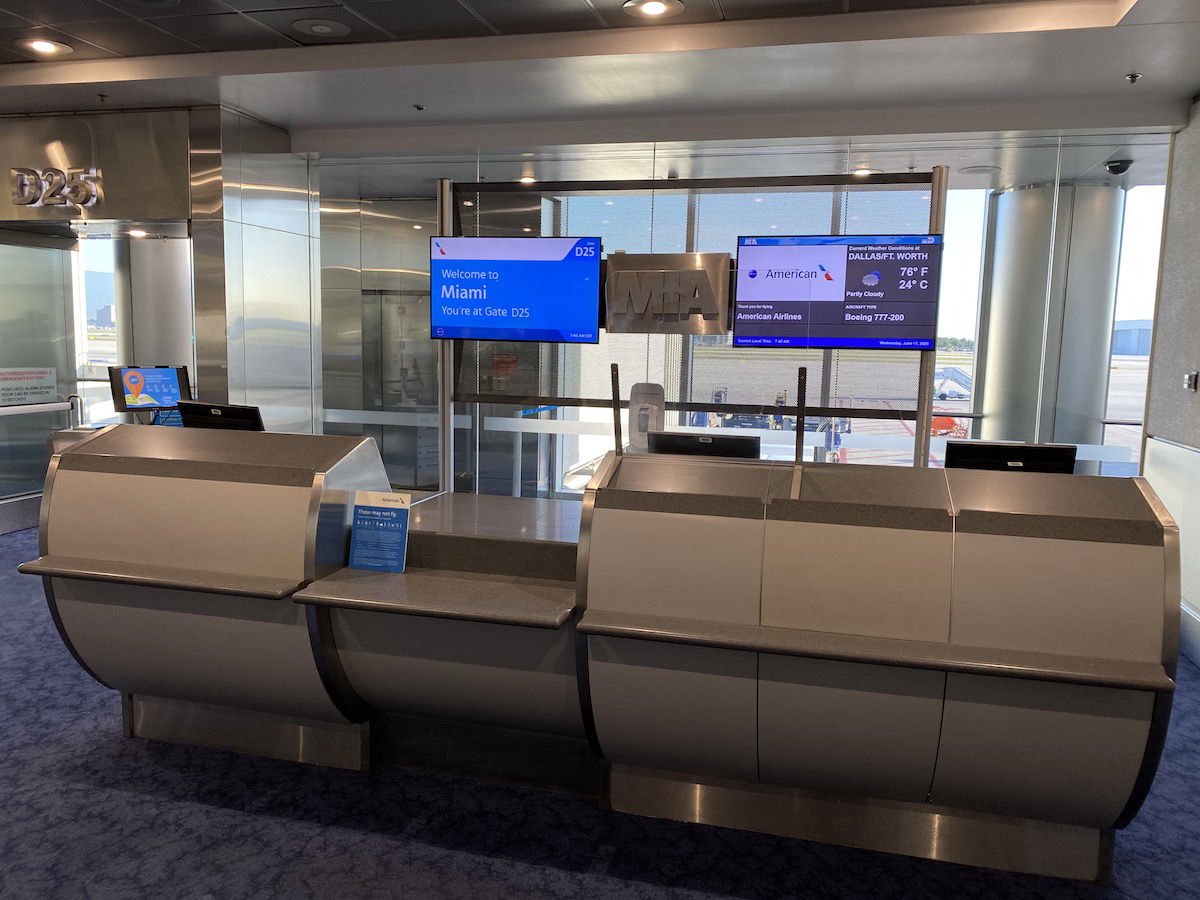 Airline seats are perishable goods
Airline seats are perishable goods, and understandably airlines want as many seats as possible to be filled. The second the airplane door closes, the airline loses the opportunity to monetize seats.
Airline revenue and inventory management is incredibly complex, and airlines use all kinds of methods to both price discriminate based on different consumer segments, and fill seats. Airlines want as many seats as possible filled, with people paying as much as they're willing to.
Airlines have a ton of data about historical no show rates, last minute cancelations, etc., and they use that to oversell flights in a (mostly) rational way. If a flight has 160 seats and an airline finds that on average four people don't show up (I'm making up that number — this differs with every flight based on a variety of factors), the airline might oversell by that much.
For that matter, airlines have eliminated change fees on many kinds of fares, so we're seeing a lot more people making flight changes than in the past. If a flight is sold out two weeks in advance, an airline might realize that on average 10% of ticket holders cancel within a week of departure, and oversell accordingly.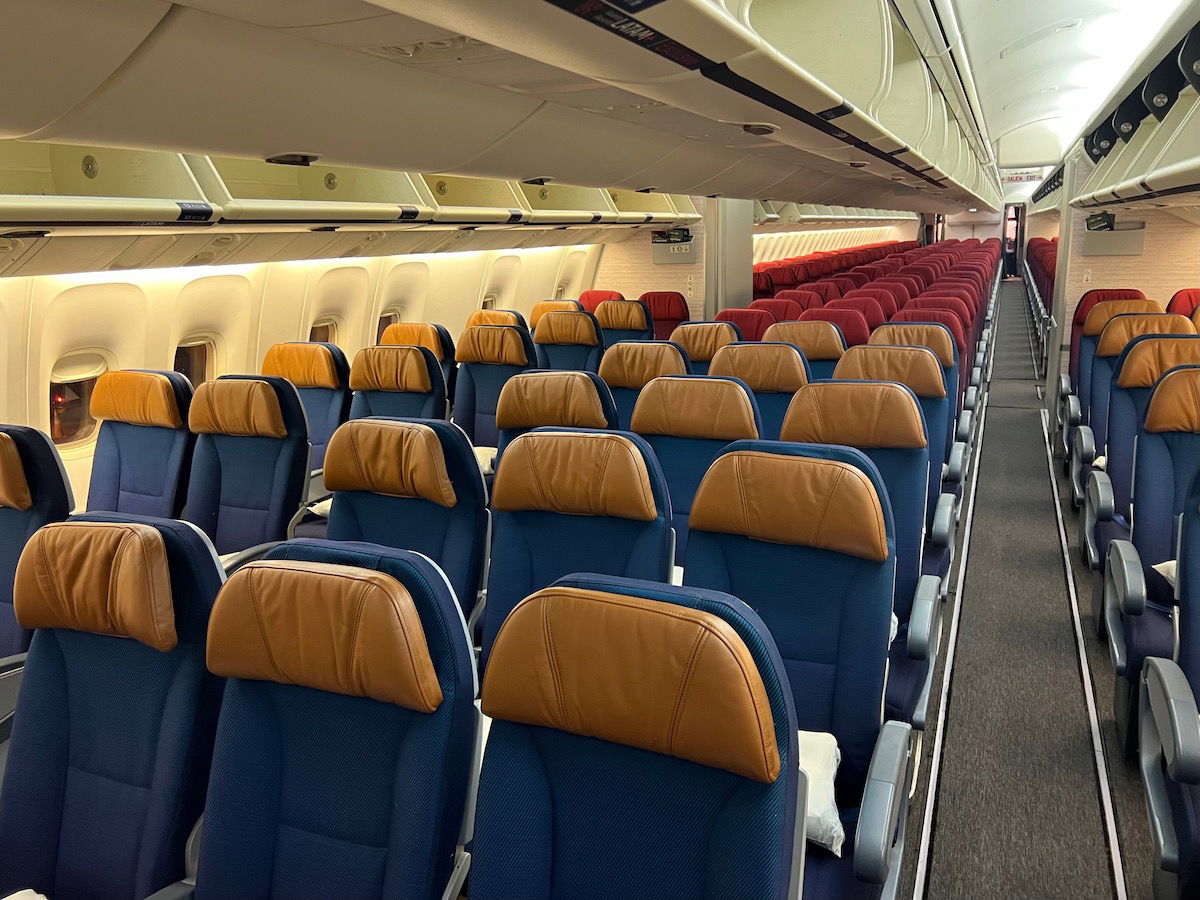 Airline passengers no show for a variety of reasons
As mentioned above, airlines have good historical data on this kind of stuff, and there are all kinds of reasons that confirmed airlines passengers may not make it to a flight:
With some airlines eliminating change fees on most fare types, many people book speculative tickets, and only cancel last minute
Even among those who intend to travel, they may run late to the airport, the check-in or security line may be long, etc.
Many passengers are on connecting itineraries, and their inbound flight could be delayed, meaning they miss their connecting flight
For arriving international passengers with connections, they could get stuck in customs and immigration, waiting for their bag, etc.
On some flights every single passenger shows up, while I've been on some flights that were oversold, but ended up with dozens of empty seats. It can go either way.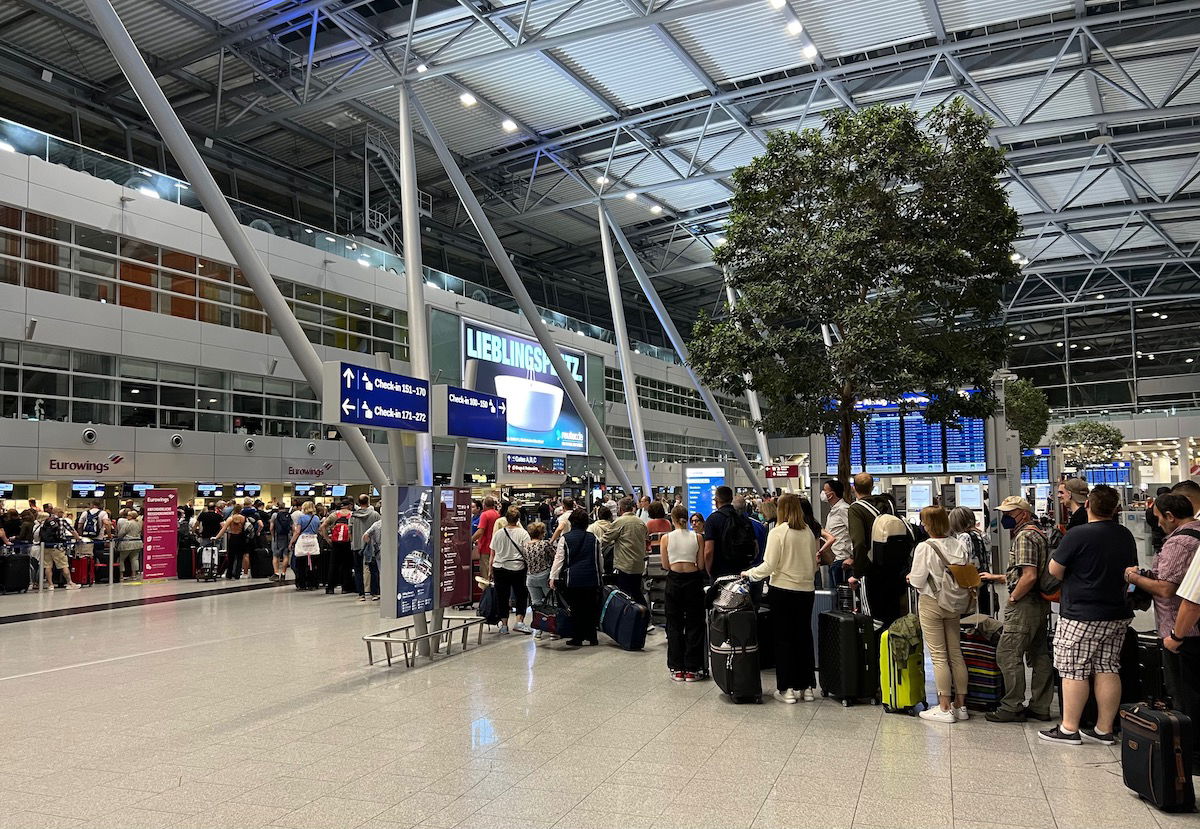 Airline operations are complicated
There are plenty of situations where a flight might be overbooked, even though the airline didn't intend to oversell the flight. How can that happen?
Airlines have different kinds of planes, and even the same types of planes may have different seating configurations; all kinds of operational issues could lead to a last minute aircraft swap
It could be that there are pilots or flight attendants who need to deadhead on a flight, in order to work another flight; they can be booked on at the last minute, and are considered "must rides," since another flight could be canceled if they don't get on
Weather factors can cause flights to be weight restricted, meaning an airline can't fill all seats; this could be due to a storm, due to hot temperatures, or even due to cargo sometimes being more lucrative than passengers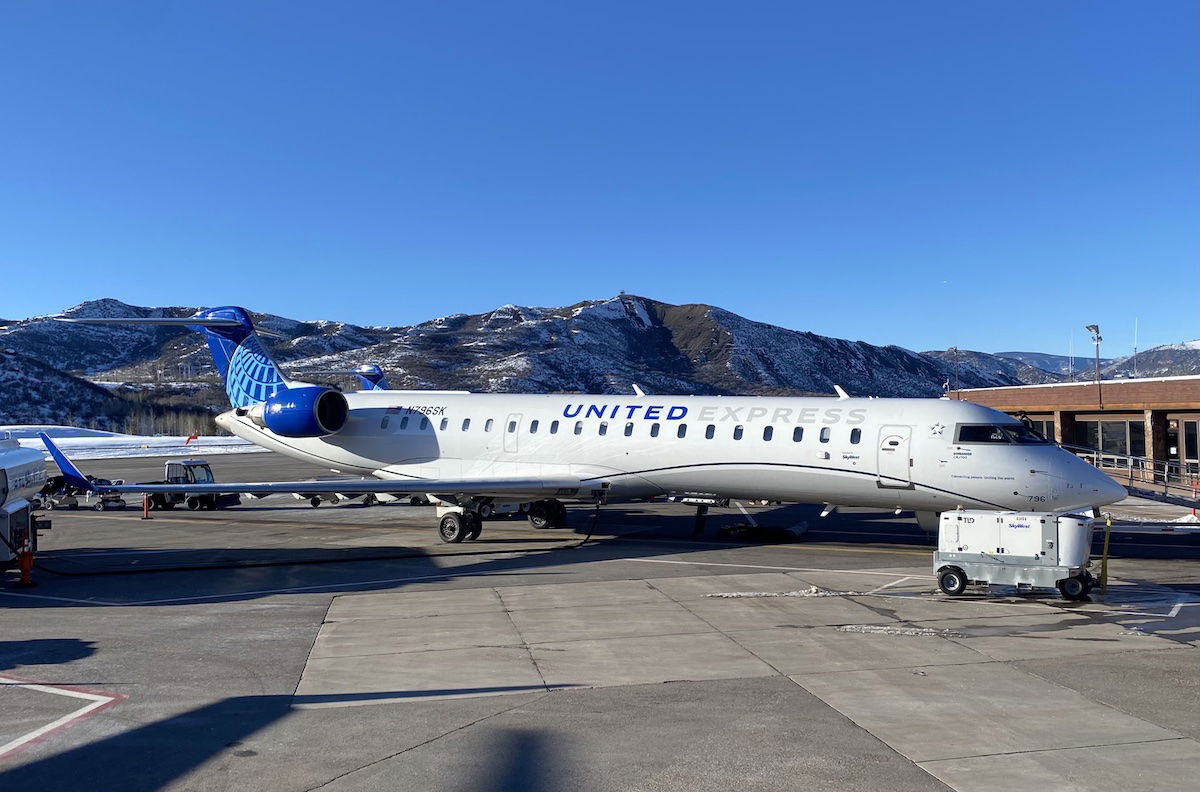 Sometimes a specific cabin is oversold
In some situations a flight as such might not be oversold, but rather a specific cabin may be. The most common situation is that economy class is oversold, while there are lots of empty seats in first and business class (this is rare within the United States, given that all elite members are typically eligible for complimentary upgrades).
In some cases passengers may not be bumped from a flight, but rather will be operationally upgraded to a higher cabin (there's a pecking order for this, and it's not based on how you dress, contrary to some reports). This is especially common on Gulf carriers, where economy may be oversold by dozens of seats, while business class is wide open.
The logic is that some revenue is better than no revenue — sure, airlines would rather sell premium seats at high fares, but at the end of the day someone paying for an economy ticket and flying in business class is above the marginal cost of carrying that passenger, assuming the seat would have been empty.
Some might wonder why airlines don't just lower business class fares in those situations. Welcome to the wonderful complexities of revenue management, and how airlines don't want to cannibalize their own premium demand. In other words, if the normal price for a roundtrip business class ticket is $10,000, and you sell tickets last minute for a fraction of that, business travelers will catch on and start rebooking at the last minute. There's the potential for a lot of lost revenue that way.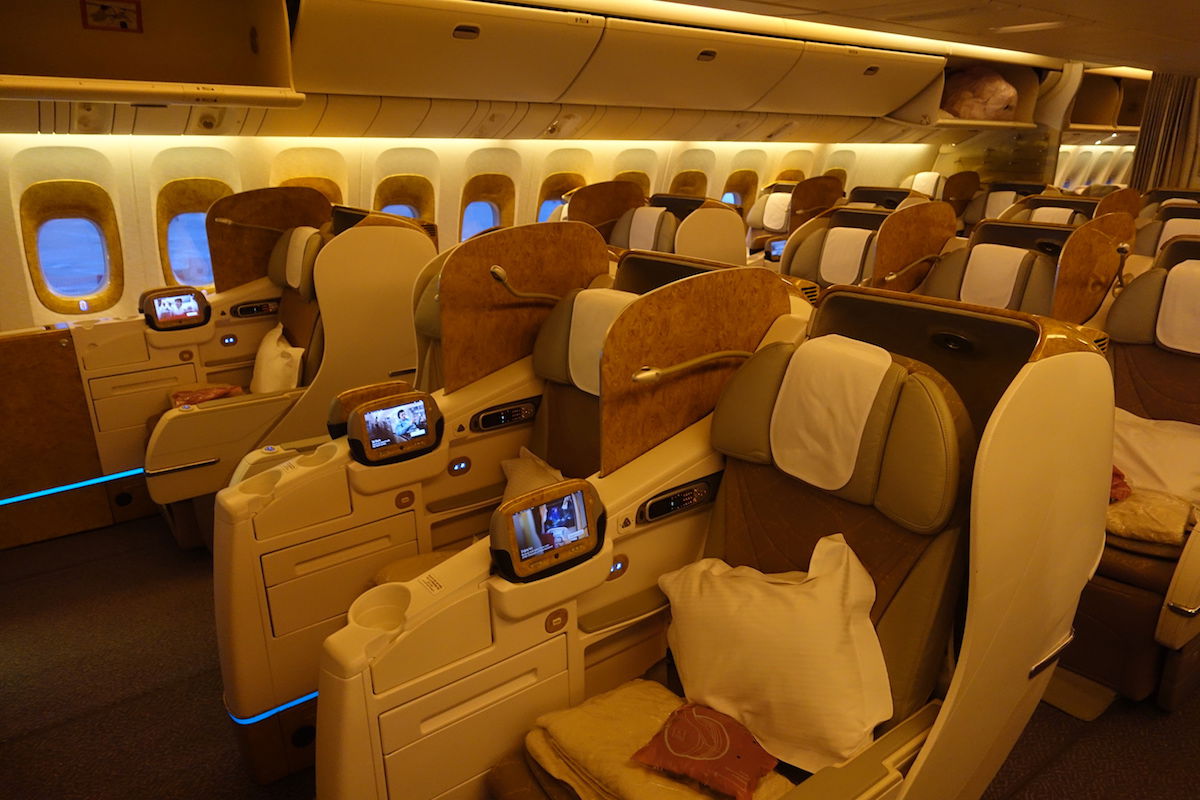 Bumping may not be expensive for airlines
Even in instances where a flight does end up being overbooked and volunteers are needed, keep in mind that it's not necessarily going to be costly for the airline. Typically an airline will offer a volunteer a travel credit, which can be used on that airline.
The actual cost of that to the airline is next to nothing, assuming the flight they end up booking isn't full. In many ways this gives airlines an incentive to oversell. An airline may be happy selling a last minute ticket to someone for $600 in cash, and then in turn giving another passenger a $600 voucher to take another flight.
Assuming an airline doesn't involuntarily deny boarding to anyone, this is a win-win.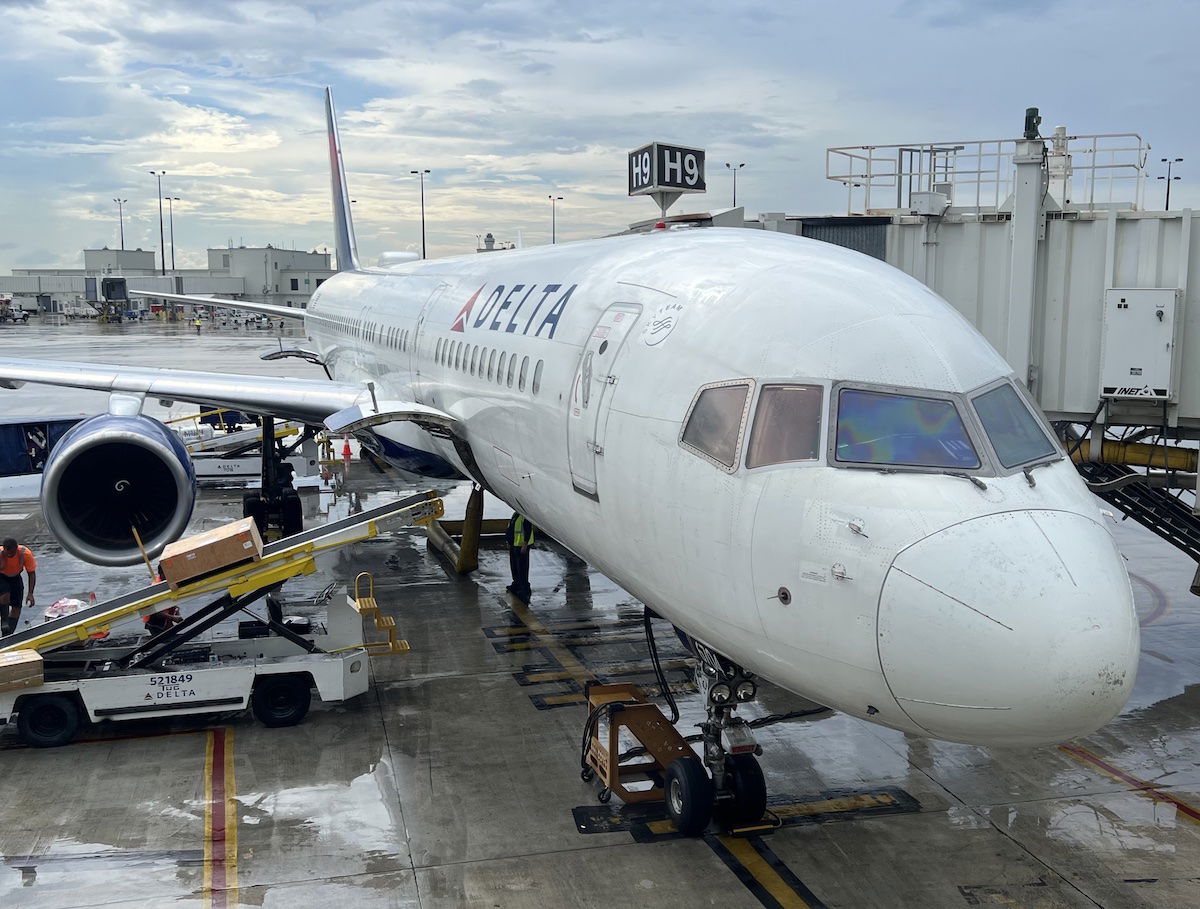 Is it ethical for airlines to oversell flights?
I often see people make the argument that airlines shouldn't be allowed to oversell flights. That's a fair argument, since it seems kind of deceptive to sell a product you may not have available. Legally airlines cover themselves with this, since airline contracts of carriage are highly one-sided.
Is it ethical for airlines to oversell flights, though? Here's my take on that:
I think there's absolutely nothing wrong with overselling if you only have to voluntarily deny people boarding; after all, when it's voluntary, it's a win-win
It's a much bigger issue if it's an involuntary denied boarding, but in fairness, that's an area where airlines have improved considerably since the David Dao incident, as they're much more sensitive to that now
If I made the rules, I think airlines shouldn't be allowed to involuntarily deny boarding to passengers as a result of overbooking; I would make an exception for situations where there are operational issues (admittedly that becomes a slippery slope)
At the end of the day airlines should have to do whatever it takes to get volunteers, and that's an area where we've seen many airlines step up; that's why we've heard stories of airlines offering some $10K bumps to people (admittedly that's really rare, which is why it makes headlines)
Bottom line
Overselling flights is a commonly accepted practice in the airline industry. While airlines have good data and get things right most of the time, this does sometimes lead to overbooking situations, where some people need to be removed from flights.
Airlines are always supposed to solicit volunteers first, before involuntarily denying boarding to people. That's something airlines have gotten much better about since the David Dao and United Airlines incident.
What do you make of airlines overselling flights? Should it be allowed?