A reader (who asked to remain anonymous) pointed out something interesting that's either new, or that neither of us never noticed before. I'm not drawing any conclusions yet, though I think this is at least worth bringing up and discussing.
Marriott's "request upgrade please" button
Marriott Bonvoy elite members are supposed to receive space available room upgrades at check-in, with Platinum members and above being eligible for complimentary suite upgrades. Now, just because you're eligible for an upgrade doesn't mean you'll get one even if it's available, as many Marriott regulars can attest to.
However, there is something that appears to be new. When you use Marriott's mobile app to make a booking, it seems that you're now supposed to specifically request a room upgrade… or something. Once you select a hotel and get to the page showing the rate, there's a section for "Preferences & Accessibility."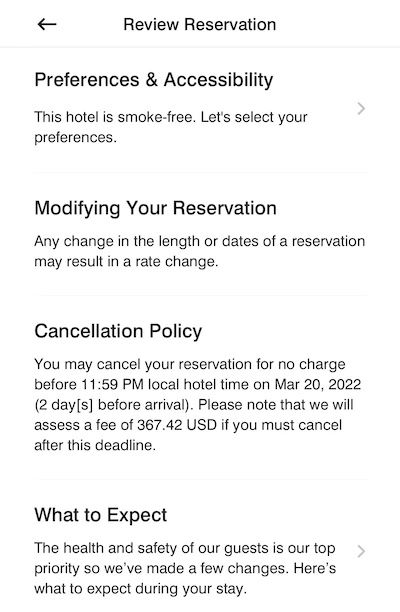 When you click that section, there's now a button that says "Request upgrade please." The default here is for this to be turned off, so if you want an upgrade, it would seem you have to specifically request it.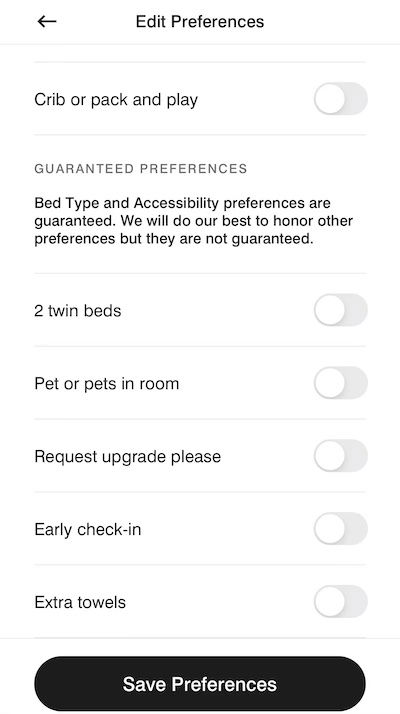 Interestingly this isn't showing on Marriott's website, but rather only the app for now. So either this is in the early stages of being implemented, or Marriott never followed through on doing much with this feature.
What could the explanation be for this?
I'll reach out to Marriott to ask for an explanation of this button, though a few initial thoughts:
We don't know enough yet to conclude that this is a negative development
This reminds me a bit of programs like Delta SkyMiles, where you specifically have to push a button to request an upgrade; the idea is that in some cases you may not wish to be upgraded on a flight, and I suppose the same principle applies to hotels (maybe you specifically booked a room with a view you want)
The reader who made me aware of this claims that a general manager told him that Marriott corporate is now sending an email to the hotel every day with an upgrade priority list; I can't personally vouch for this, and I wouldn't take the statement of one hotel GM as fact
If there were to be an opt-in upgrade feature here, logically you'd think that the default would be to request an upgrade, rather than to not request an upgrade (since there are presumably fewer cases where you don't want to be upgraded than where you do want to be upgraded)
Bottom line
A reader has pointed out that Marriott's mobile app has a new option under the "preferences" section of the booking process where you can request an upgrade, and by default that option is turned off. I believe this is new as I've never noticed this before, but it's possible it has been there for a while.
Personally I wouldn't assume there are major implications here, at least not yet. I'll report back if I learn more about this "feature."
What do you make of the Marriott Bonvoy app upgrade button?