I've written about how Air France-KLM Flying Blue offers a lot of value, and is one of the frequent flyer programs that I use the most. OMAAT reader James flags an interesting aspect of the program that I hadn't covered, which I think is worth emphasizing. Specifically, there are two great features for those with families.
Save 25% on Air France-KLM awards for kids
The Flying Blue program offers a 25% discount on award tickets for children between the ages of two and 11, when traveling with an adult. This feature is valid for travel on Air France and KLM, and not for travel on partner airlines. This is a really cool feature, as there aren't many frequent flyer programs offering award discounts for children.
To take advantage of this, just visit the Air France or KLM website to make your award booking. Make sure you indicate that one (or more) of the travelers is a child.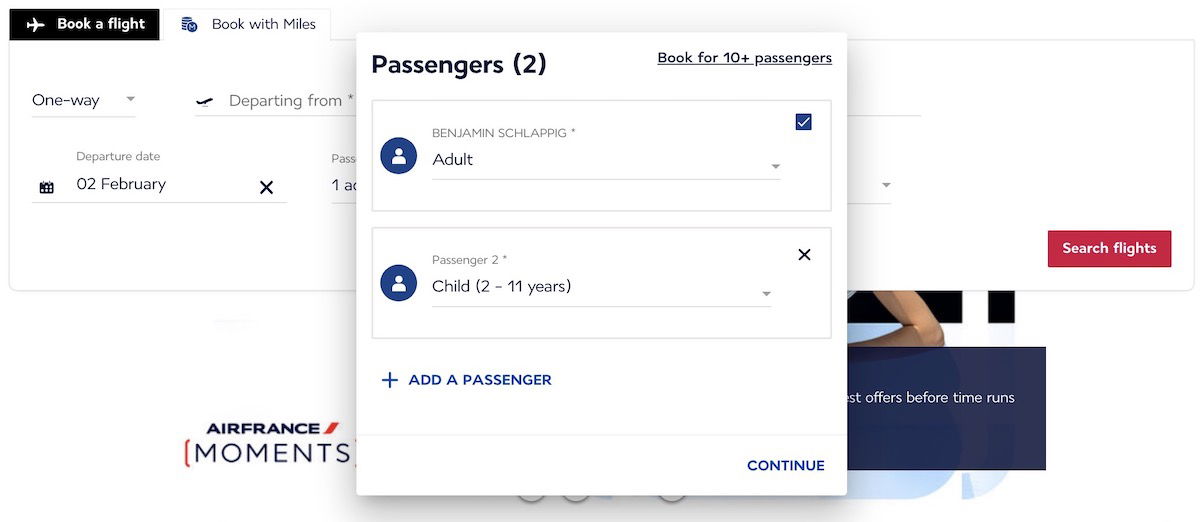 The search results will reflect the total mileage cost for all travelers. So taking a business class example from New York to Paris for two passengers (one adult and one child), I see a price of 96,250 miles.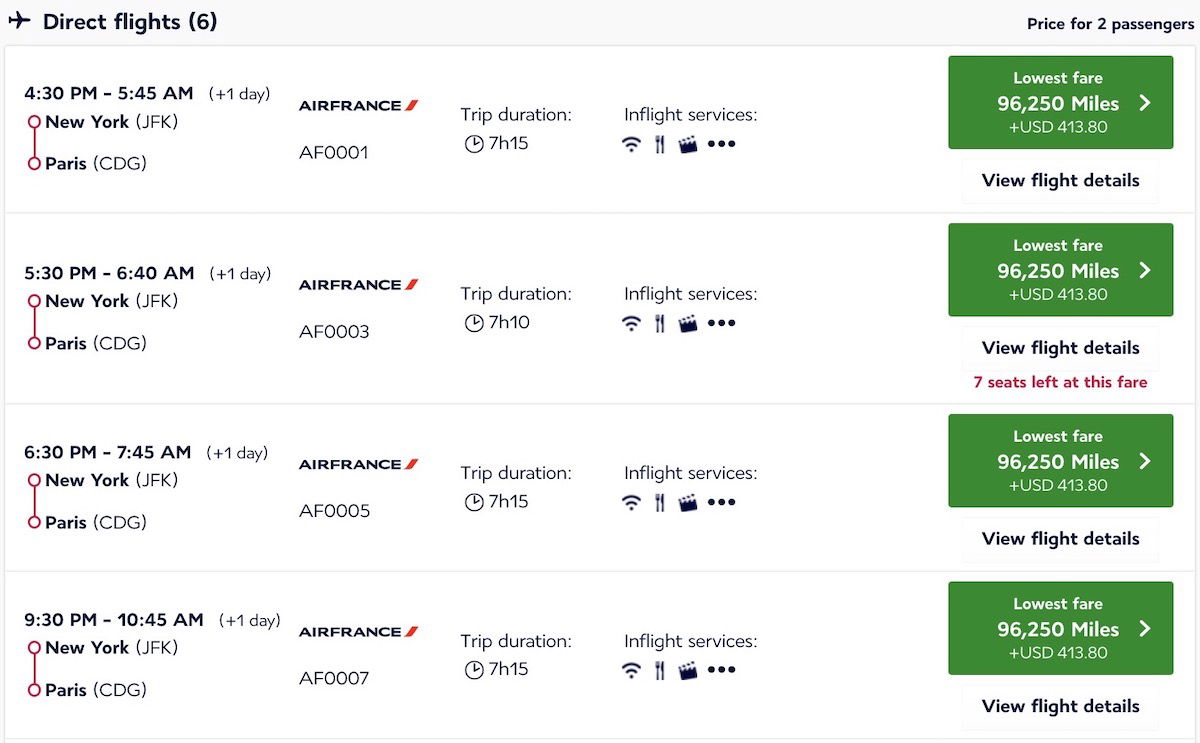 When you select the flight you want and look at the price breakdown, you'll see that the adult traveler is charged 55,000 miles, while the child traveler is charged 41,250 miles.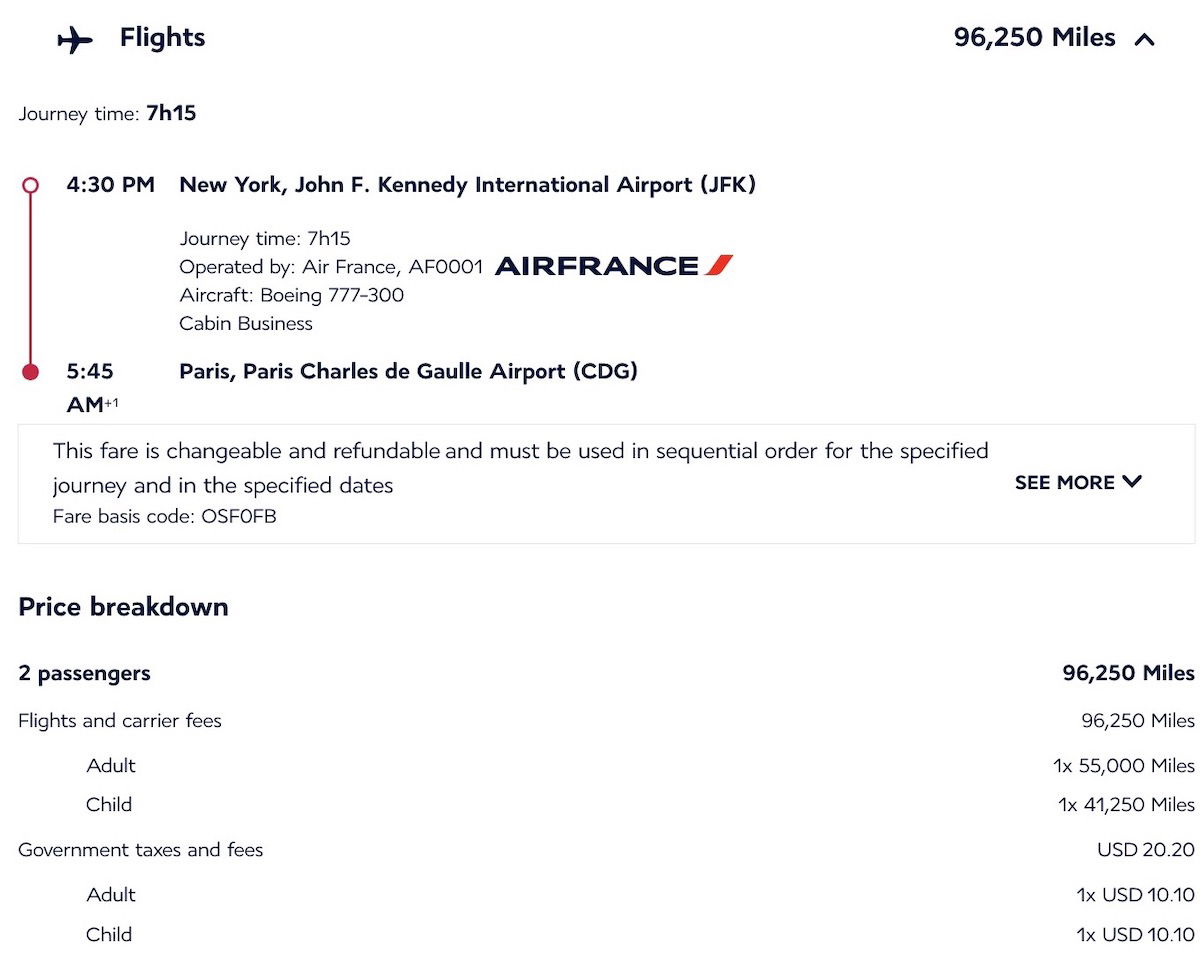 This works in all cabins, and suffice it to say that in economy this could lead to some very cheap redemptions, especially if you're able to take advantage of a Promo Rewards ticket.
It's nice to see the program offering value for families, as there aren't many frequent flyer programs with policies like this. Interestingly while Flying Blue has a great policy for children, the program doesn't have a very good policy for infants. If you're redeeming miles for an adult and want to take an infant, you'll have to pay 10% of the cash fare. Other frequent flyer programs often let you redeem a small number of miles for an infant.
Keep in mind that Flying Blue miles are easy to earn, as the program is transfer partners with Amex Membership Rewards, Capital One, Chase Ultimate Rewards, and Citi ThankYou.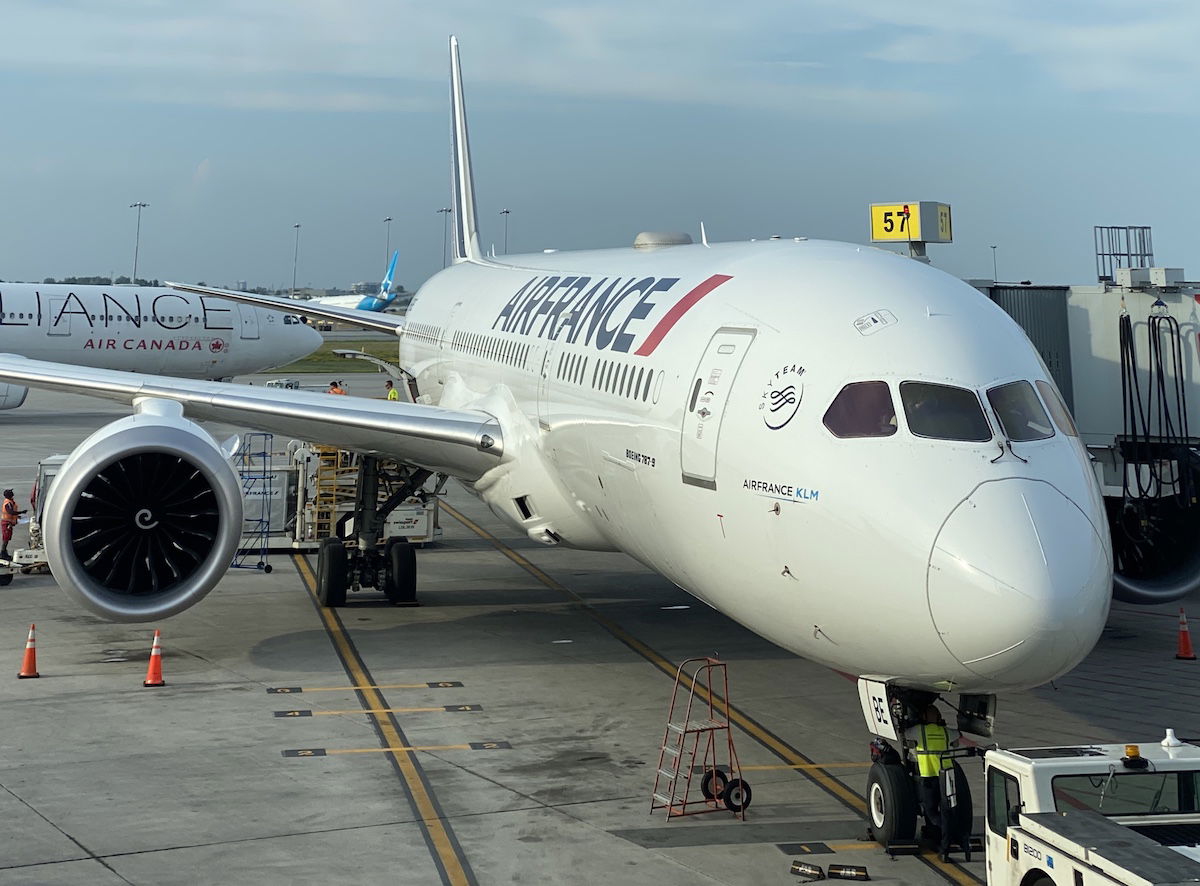 Flying Blue also allows family mileage pooling
Not only does Flying Blue offer a 25% discount on award tickets for children, but the program also makes it easy to pool miles as a family. With the Flying Blue Family program, up to eight Flying Blue members (up to two adults and up to six children) can pool their miles. There are no minimums as to how many miles you can pool, and this is easy to set up.
This is great for being able to rack up miles toward an award ticket more quickly. For example, if a family of five takes a trip and each person earns 5,000 miles, that probably won't be enough for an award ticket anytime soon. However, if you can pool those miles, you might just have enough for a ticket for one or two people.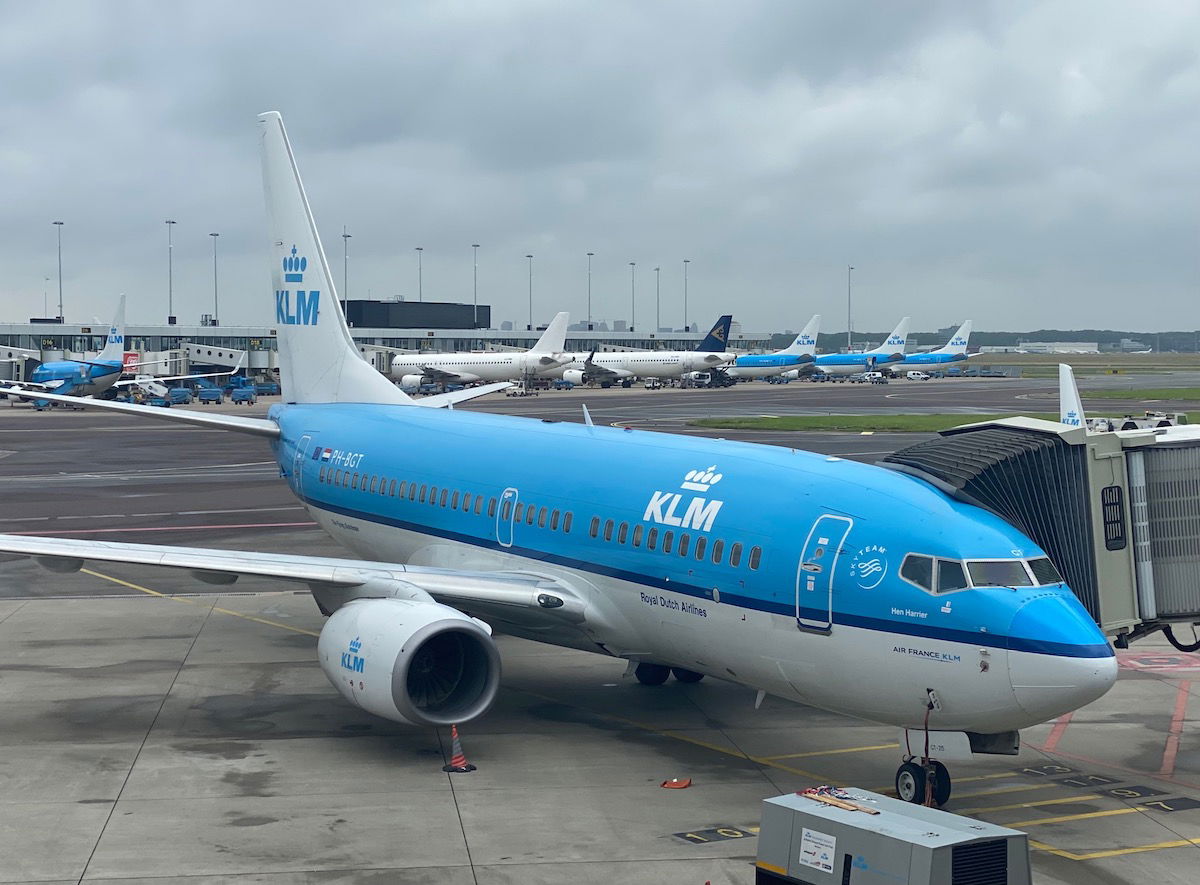 Bottom line
If you have children, the Air France-KLM Flying Blue program has a couple of unique features that I hadn't previously covered. Flying Blue offers a 25% discount on award tickets for children ages two to 11, and also makes it easy for families to pool miles.
These are both great features, so if you're a parent, make sure you keep this aspect of Flying Blue in mind.
Have any OMAAT readers used the Flying Blue children award discount?