American Airlines and JetBlue Airways have a useful Northeast Alliance partnership. This is great for frequent flyers, as it offers loyalty program reciprocity in terms of points earning and elite perks. While I find this to be incredibly useful in theory, I'm struggling with actually crediting my JetBlue flights to American AAdvantage. I figured I'd share my experience, because I'm curious if I'm alone when it comes to this.
My JetBlue flights aren't crediting to American
When I go to JetBlue's website to book a ticket, I always try to add my American AAdvantage frequent flyer number. However, each time I get an error message stating that my frequent flyer number is invalid.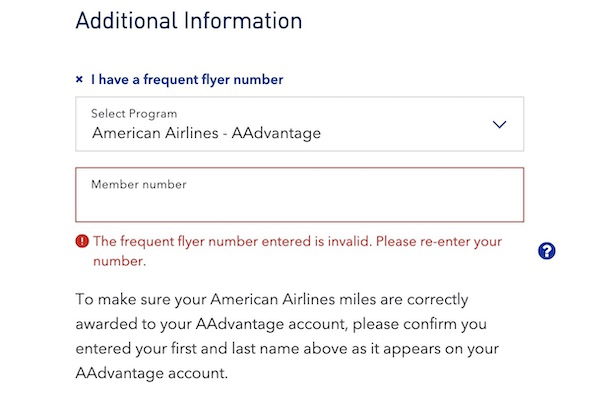 Now, let me note that my frequent flyer number is most definitely valid, and the name on the ticket matches the name on my American AAdvantage account.
I should note that I generally book the ticket while logged into my TrueBlue account, because I have a Travel Bank credit I'm trying to spend. That shouldn't be an issue, though, because you're given the option of changing your frequent flyer number while logged in. Furthermore, I get the same issue when booking a ticket without being logged into my TrueBlue account.
I never thought this was a big deal, since when I get to the airport the JetBlue agents at the Mosaic desk are always able to add my AAdvantage number, assign me Even More Space seats, etc., and my boarding pass even shows "AAELTE" (reflecting that I'm an American Airlines elite).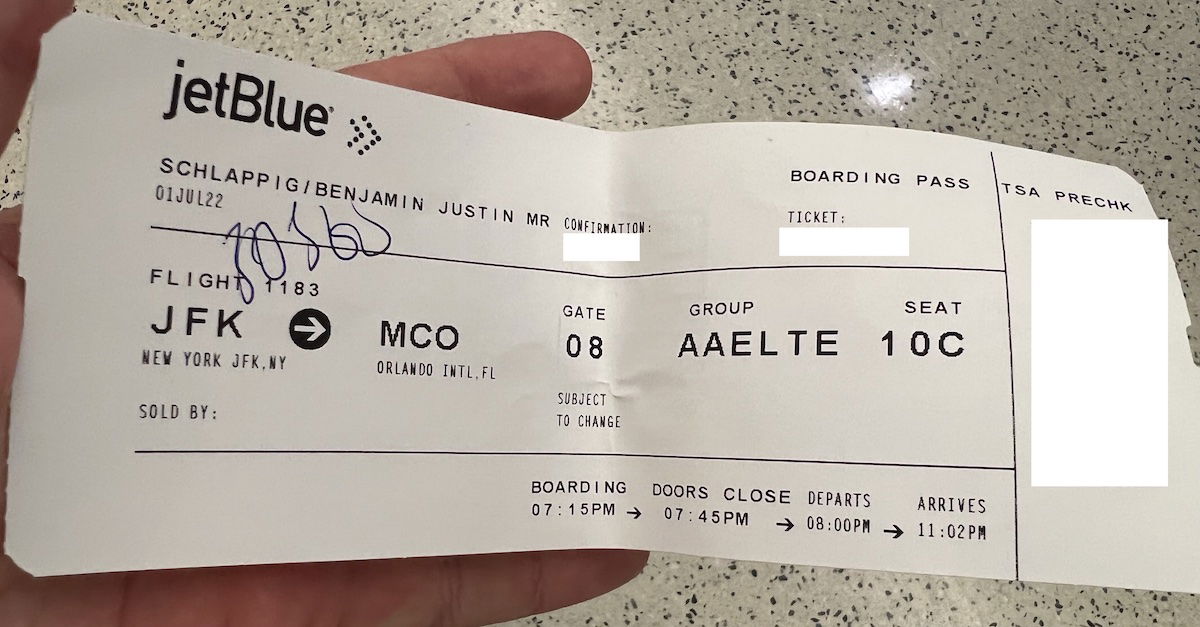 I didn't think I had an issue, until I audited my American AAdvantage account this morning, and noticed that my three revenue JetBlue flights so far this year have actually credited to JetBlue TrueBlue rather than American AAdvantage.
I had a roundtrip itinerary earlier this year that was quite inexpensive, so I guess I never really checked whether it posted to my AAdvantage account.

However, I had a more expensive flight earlier this month, and that's what caused me to notice that these flights were credits to my TrueBlue account rather than my AAdvantage account.

This is despite me in every instance asking at check-in that my AAdvantage number be added for both crediting the points and taking advantage of elite perks.
I'm not sure what to do from here
There are two issues at play here — how do I avoid this going forward, and how do I recredit these flights to American AAdvantage?
Let's start with that first topic. I'm not sure what exactly I can do to avoid this going forward. The JetBlue website refuses to accept my (valid) AAdvantage number, and even when I change it at check-in, my flight still somehow credits to JetBlue TrueBlue. Before I try to escalate this, I'm curious if anyone has had similar issues, or has an idea of what might be going wrong here?
Then there's the issue of getting my three JetBlue flights this year instead credited to my American AAdvantage account, as they were supposed to:
I don't want to get in trouble and have these flights double credit, so I don't just want to request missing mileage credit from American AAdvantage
I would first reach out to JetBlue TrueBlue and ask the program to remove these flights from my TrueBlue account
I'd then contact American AAdvantage to hopefully have these flights credited correctly; or perhaps TrueBlue could "push" for these flights to be credited to AAdvantage
But that's the point at which I wonder to what extent this is worth the hassle. Yes, I'd much rather earn American AAdvantage Loyalty Points than JetBlue TrueBlue points, but I also don't want to collectively spend hours going back and forth, because often you end up in a never-ending customer service circle, especially when multiple airlines and frequent flyer programs are involved.
So that's why I'm curious to hear if any OMAAT readers are having similar issues…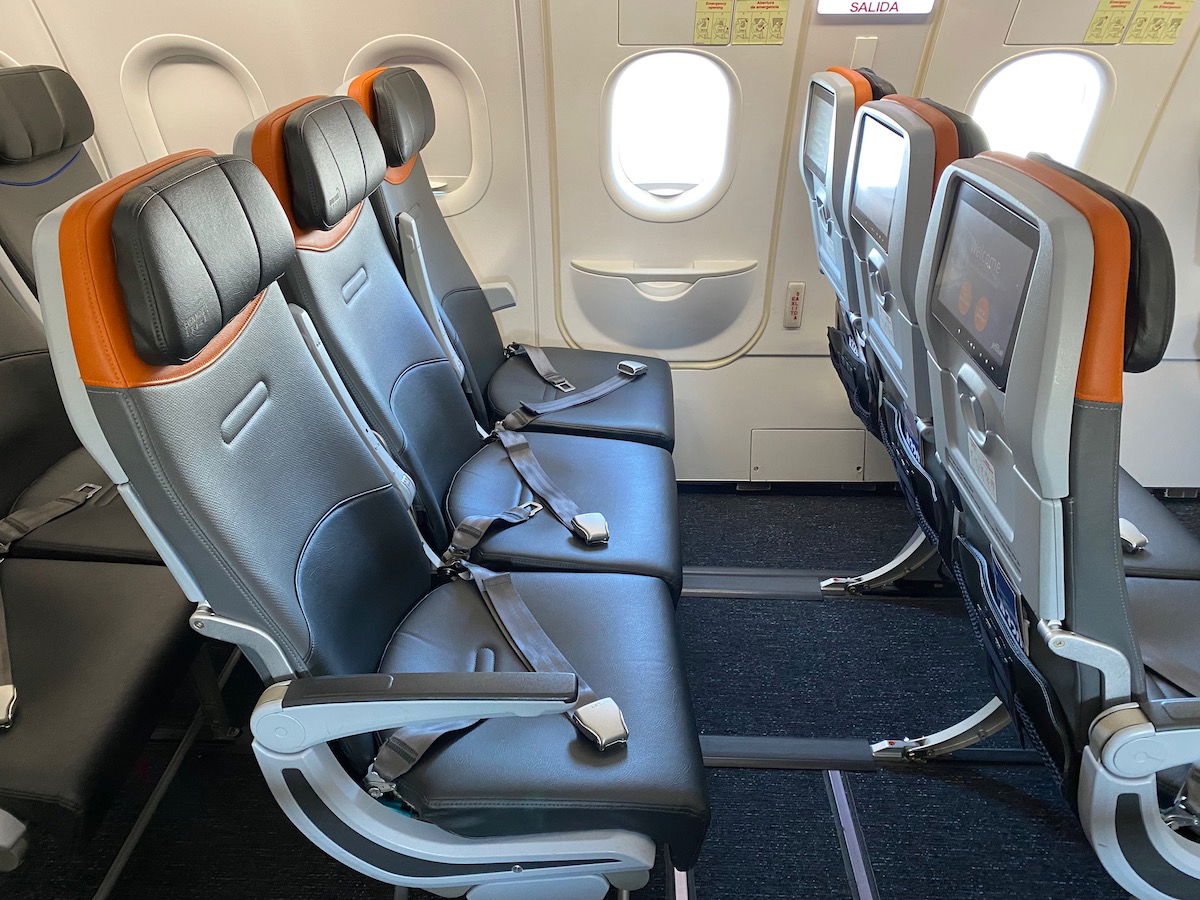 Bottom line
While I think the American & JetBlue partnership is great, I can't actually get flights to credit correctly. The JetBlue website refuses to accept my AAdvantage account number. I didn't think this was a big issue since airport agents can change the frequent flyer number, but I've now realized that my JetBlue flights have still credited to TrueBlue.
Has anyone else experienced this? Any clue what could be going wrong?