I've been in Germany for a bit over two weeks now, and have had a great time hanging out with my family. That being said, ever since leaving the US I haven't been feeling well.
Why I went to the ER
Rather than changing up the verbiage here, I'll simply post what I wrote on my personal Facebook page yesterday:
Not trying to turn Facebook into WebMD, but curious if anyone has any insight, since I HATE going to the doctor (especially when outside the US) and Google hasn't been all that helpful.

Long story short I had too much to drink a couple of weeks ago, and felt disproportionately bad the next day. I thought it was a hangover, though I had an odd pressure/pain in my stomach/abdomen.

Over the past two weeks it has gone from being almost constant, to reappearing basically at the same time every afternoon for about an hour. It's pretty painful, though at the same time it's less bad now than it was (though seems to have plateaued).
Anyone have any insights/advice? It seems to be unrelated to eating, for what it's worth.

Yes, I should probably go to a doctor, but since I'm a couple of days from returning to the US, I'd rather wait till I'm back, if that's not stupid.

Top preference is for not dying, though… 😛

Thanks!
So to recap:
I'm honestly terrified of hospitals, and prior to yesterday have only visited a hospital once since birth.
I had a fair amount to drink the Sunday when it all started (I was at a champagne tasting, what can I say?!), but I don't think I had that much. Despite what some of you may think based on my trip reports, I'm not typically a heavy drinker — I often go a month without drinking any alcohol, and then might drink four times in a week if I'm somewhere fun and hanging out with friends. So while alcohol could have been a factor, it might also be false causation.
I received some fantastic feedback on the post:

Doctors called me a dingbat for not seeing a doctor after two weeks of pain
It's better to see a doctor before a transatlantic flight than to cause a diversion
Someone I know from years ago mentioned how his partner suddenly passed away after 36 hours of abdominal pain
Suffice to say all that was the kick in the ass I needed to get myself to a doctor as soon as possible. I'd rather waste a few hours and spend some money to make sure I'll be fine than to keep trying to be stupidly "brave." So I'm extremely grateful for the pressure my friends put on me…
My mom and I immediately headed to the ER, especially since the pain was a bit worse than usual yesterday. And not surprisingly I felt even worse once I received feedback from friends, since my mind really jogged with all of the terrible things it could be.
My trip to the ER
So we arrived at the ER at 5PM. I was quickly checked in after paying 200EUR as an "admittance fee," and then we had a seat in the waiting room. I'm literally the most squeamish person in the world. I wish there were something I could do about it, but I can barely watch a movie with blood in it.
At the time this was a pretty bad waiting room. The guy next to me clearly had an appendix which was about to pop, other people were crying, etc. It made my two week pain seem like nothing, by comparison.
I was impressed by how quickly I was called — it only took about 15 minutes. Woohoo, one point for German efficiency… or so I thought!
I explained my situation to the nurse. She hooked me up to one of those 10-piece heart monitor things. My heart was fine. She had me pee in a cup.
Then she brought me into a "room," where she told me to lie down on one of those rolling beds. Fair enough, though it was slightly awkward since there were two other people in the room as well just sort of standing there (I guess they were waiting on results for something). Another nurse came in and asked me all kinds of questions, also in front of these people. I didn't have an issue with it, but can't help but think in the US how that would be a breach of patient confidentiality to ask a bunch of personal questions in front of complete strangers, who had nothing better to do but stand there and watch.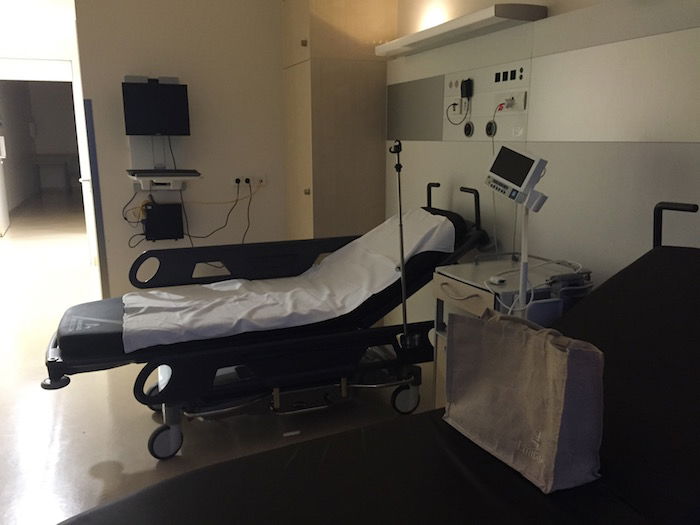 She then took my blood. Lots and lots of blood. As I said above, I'm pretty squeamish, so I just looked away and clenched my other fist. Rather than taking the needle out, she hooked me up to some sort of "drip" thing, which she said would help ease my stomach.
She left the room for over an hour. Only nothing was actually dripping into my arm, but instead the opposite was happening — blood was draining from my arm. There was no nurse in sight, so an hour later she returned and said "oops, that's not supposed to happen." She then "fixed" it, and then the same blood went back into my arm, and then a bunch of other stuff was dripped in me.
In the meantime she said we were waiting on blood test results. I asked how long it would be.
"I don't know."
She doesn't appear for another hour, at which point the "dripping" thing had already been empty for 30 minutes.
I asked if she checked on the blood results.
"I haven't had time."
Meanwhile I had heard her sitting in the break room for the past 30 minutes just chatting and laughing with colleagues (admittedly she might have been on break, so just observing and not judging that part of it).
She said the doctor should arrive shortly.
30 minutes pass.
An hour passes.
90 minutes pass.
At that point I roam the halls with my rolling drippy thing trying to find her, since I was pissed at how she wasn't communicating. I said (all this communication was in German, so I'm translating here) "do you have any clue when the doctor will come?"
"Oh, she hasn't been here?"
"No…?"
"Okay, I'll go nag her. I'll let you know shortly how much longer it will be."
An hour later the nurse still isn't back. At this point there's literally no one in the section of the ER I'm in. Not a soul.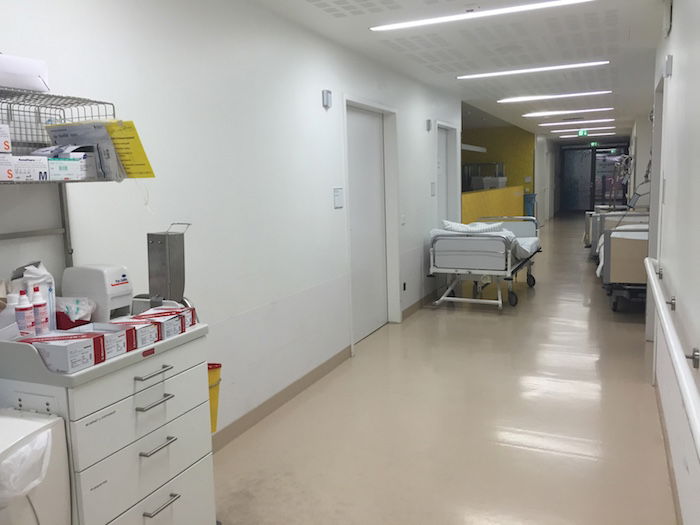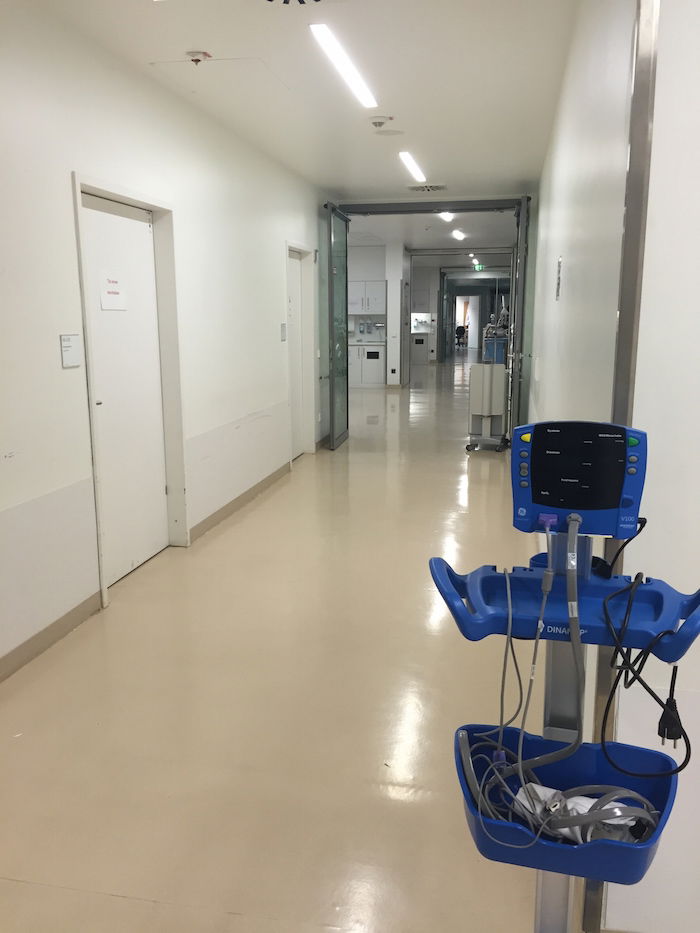 After an hour I roam the halls again looking for the nurse.
"Excuse me, what's taking so long? I understand there are other patients who may have more urgent situations, but I'd appreciate if you could at least communicate what's going on with me, as you said you would."
"I'd suggest you write a complaint if you'd like."
"So when should I expect the doctor?"
"I don't know where she is."
"I thought you said hours ago she would be coming shortly?"
"Yeah I saw her a couple of hours ago, but now I haven't been able to reach her. She might not be here right now."
"It's 11PM, so is there a chance she's done for the night?"
"It could be… but I doubt it."
"Can you at least take this thing out of my arm, it hurts and I assume I won't need anymore blood drawn?"
"Theoretically I could."
At this point I'm just like: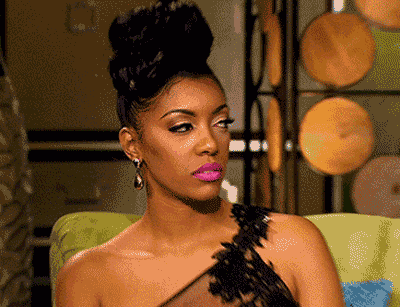 "Have my blood results come back?"
"Oh yeah, I forgot about that. Your blood came back fine."
"Okay, then could you please just take this out. If it looks like there's nothing urgent I'm just going to fly back to the US tomorrow and go to my doctor there."
"Okay."
She takes it out of my arm, which at this point just about couldn't move anymore (the only way I could indicate thumbs down was by inverting the picture). 😉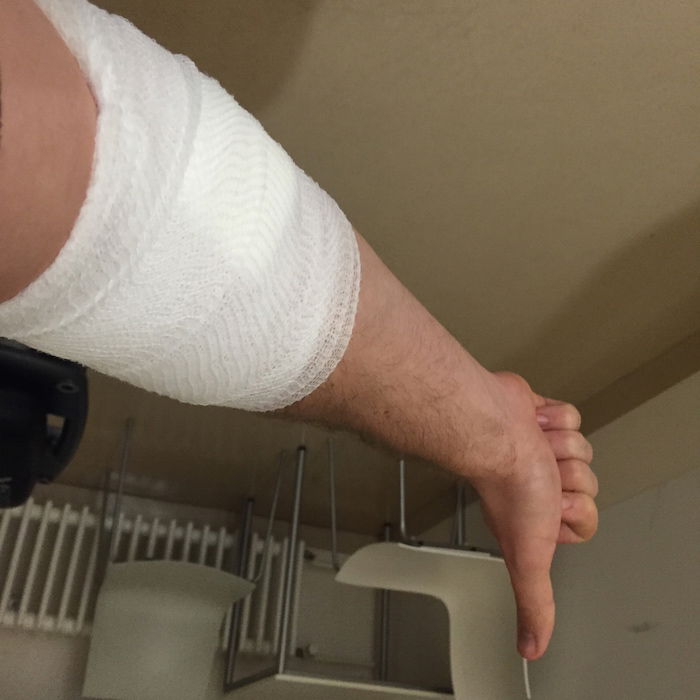 Sure enough shortly after the needle is taken out of my arm the doctor shows up, who's possibly even more arrogant and less communicative than the nurse, if that's possible. She doesn't ask me any questions and doesn't do any stomach tests, but rather just says that my blood, urine, and heart are fine, and that it might be some sort of a stomach infection/virus.
Bottom line
Man, what a frustrating over six hour experience it was. I totally get there are often other priorities in an ER, so I didn't have a problem with the fact that it took over six hours, as such. What I did take issue with, however, is how the nurse handled it. She kept telling me she'd provide me with updates, but instead kept me totally in the dark. Add in the level of arrogance, and I certainly didn't feel like there was any German efficiency involved with the system.
On the plus side, I am happy I went to the doctor. Having sharp stomach pains every day for over two weeks is concerning, and I feel much better getting on a transatlantic flight knowing that it's nothing immediately life threatening. Then again, I'm not actually sure I feel any better about my condition, given that I don't feel any better, and my stomach still hasn't been scanned/no tests have been done on it.
And so concludes my second ever visit to a hospital…
Ultimately what I still take away from this is how important it is to treat your body well, and how grateful I am for my (overall) good health. I need to slow down my current lifestyle at some point, I think.