Over the past decade we've seen a ton of consolidation in the airline industry, and now we're seeing a similar trend with hotels. IHG is buying Kimpton, Accor is buying Fairmont, Raffles, And Swissôtel, and most significantly, Marriott is buying Starwood.
It sure seems like this cycle of mergers is far from over, and we still have to wonder whether we'll see further activity from Carlson, Hilton, Hyatt, IHG, Wyndham, etc. It's certainly possible.
In theory Hyatt seems like a bit of an outlier at this point, given that they're one of the smaller chains. They were in the same general market position as Starwood in terms of their global footprint, but now Starwood is joining Marriott to form the world's largest hotel chain.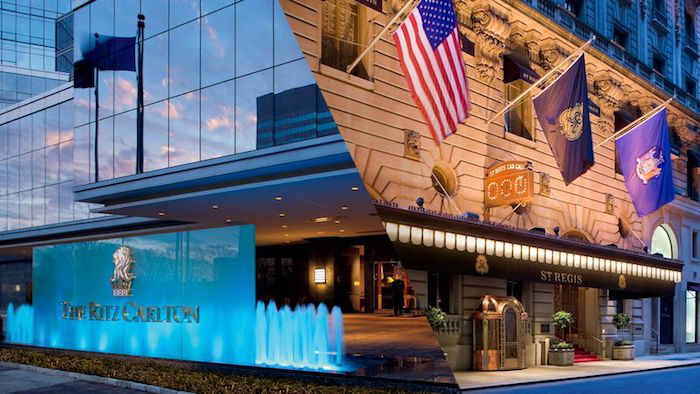 Skift published an article this morning with Hyatt's CEO, Mark Hoplamazian, who has an interesting perspective on the industry. I'd suggest reading the whole interview, but I figured I'd hit on a couple of the parts I found most interesting, especially as they relate to mergers and loyalty.
Of course I'd caution that what a CEO says publicly in an interview may not reflect the actual long term view of the company.
How does Hyatt's CEO feel about mergers?
Hyatt's CEO actually isn't merger-hungry, as Hyatt's market cap on a per room basis is significantly higher than any of their competitors. They're happy with their position in the market, being a "big boutique" hotel group — bigger isn't better.
Hyatt's CEO is a bit surprised by the merger between Marriott and Starwood. One of the main reasons for the merger between Marriott and Starwood is due to their increased leverage and negotiating power with OTAs (online travel agencies). Hyatt's CEO doesn't get how the numbers on that add up:
Let's assume for a moment that there's some significant advantage, and you could even make up how you could size that potential advantage if you stipulated to it. The totality of room nights that are being sold through OTAs for either Marriott or Starwood — you can ask them yourselves — I'm guessing it's in the low double-digit range of the total room sales base that they have.

OK, so if that's the case, and they're going to pick up 100 basis points or 200 basis points (I don't know what the number is) of advantage over reduction of cost for 10 percent of their business. That's really the rationale to do a $14 billion transaction? I think the level of rigor that's being applied to the kinds of statements that are being made is a little surprising.
How does Hyatt's CEO feel about the future of loyalty?
Hyatt's CEO is then asked about loyalty and loyalty programs, specially about how hotel chains like Four Seasons don't even have an official loyalty program. They ask whether points-based systems are actually a very simplistic way of rewarding loyalty. Hyatt's CEO views a points based system as "an organized discounting system," and while he wants to keep that around, the evolution of loyalty programs will come in the form of developing emotional-based relationships with customers and travel planners:
We've recognized that if you conceive of loyalty through the lens of a transactional interaction, then you're destined to a commoditized future.

If all it is is an organized discounting system: There's no emotional-based relationship that you can develop out of that. That's just price.

Increasingly we are rethinking loyalty in a very, very broad way. Not just the program but also what it means to actually extend the sense of our brand and our purpose to those interactions with our guests, and having that be the center of our focus and attention.

Yes, we will maintain a points program as well, because I think it does actually create some recognition that is giving something of innate value or inherent value to someone who's a big customer of yours. But that's going to be the end of the effort. There's going to be other things that we will focus on, and most of that is going to be around creating experiences for people so that they can experience our brand in more diverse ways. That's actually the rewrite that we're in the process of doing right now. I think we can do it, given our scale.
Hyatt certainly isn't the first hotel chain to have this perspective, as many hotel chains have indicated their desire to improve how they get to know guests. This all sounds nice in theory, but in practice it's very difficult to execute without increasing staffing. It's also complicated since customers' needs vary from trip-to-trip, so it's not just about getting to know customers, but about getting to know how their needs differ with each trip. So I of course welcome that, but in practice it may be difficult to execute.
Bottom line
I'd highly recommend checking out the entire Skift interview with Hyatt's CEO, as it's a great read. It's nice to see that Hyatt isn't laser-focused on a merger or takeover, though at the end of the day I still suspect we'll see something happen with them on that front. Even if they're doing well independently, investors might be looking for some quick gains.
I agree with his perspective on the merger between Marriott and Starwood in terms of the synergies, and don't really see how the increased negotiating power with OTAs justifies the price tag of the merger.
His perspective on loyalty programs is also interesting. While he's not dismissing the value of points and published benefits, it seems like that's "the end of the effort" for them on that front. Instead they'll focus on other things, like creating a more intimate connection with their guests. How they execute that, though, remains to be seen…
What do you make of Mark Hoplamazian's perspective on the industry?