IHG has just announced that they're acquiring Kimpton Hotels & Restaurants for $430 million.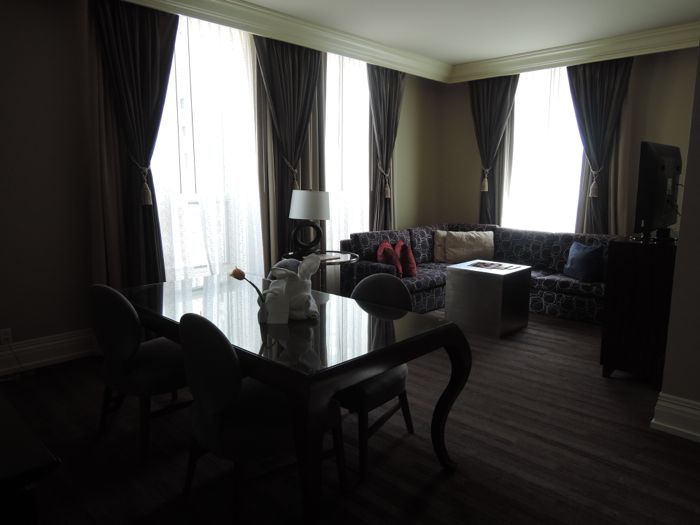 IHG/Kimpton takeover basics
Here are the highlights from IHG's press release:
– IHG has agreed to acquire Kimpton Hotels & Restaurants ("Kimpton") for $430 million in cash.

– Kimpton is the world's largest independent boutique hotel operator and a sophisticated food and beverage operator.

– Kimpton is a fully asset-light business that manages 62 hotels in the most attractive cities and resorts in the US with a further 16 hotels in the pipeline. It operates 71 hotel-based destination restaurants and bars.

– Acquisition makes IHG the clear market leader in the boutique segment, the fastest growing segment in the industry.

– Highly complementary with IHG's Hotel Indigo and EVEN Hotels brands; creates a leading boutique and lifestyle hotel business, with over 200 open and pipeline hotels across 19 countries.

– Significant opportunities identified for IHG to accelerate the growth of the Kimpton brand within the US and to launch it globally.

– Compelling financial rationale with Kimpton EBITDA expected to double by the end of 2017.

– The transaction will be earnings enhancing in its first full year and achieve returns above IHG's cost of capital by year three.
Here's what Richard Solomons, CEO of IHG had to say about the takeover:
"Kimpton is a well-established and highly successful business that has built an industry leading position in the US. It has created a portfolio of world-class hotels and destination restaurants, and the distinctive and innovative Kimpton brand will fit perfectly into the IHG brand family. Adding Kimpton to our portfolio of preferred brands creates the world's largest boutique hotel business.

The acquisition is another step in IHG's well-established asset-light strategy of investing in high-quality growth, building on a strong track record of developing iconic global brands. We will use our scale, network of owner relationships, and powerful digital platforms to accelerate Kimpton's growth both within the US and internationally.

The hugely talented Kimpton team will continue to be led by Mike DeFrino, currently Kimpton's COO, and I am delighted to welcome all of Kimpton's associates and owners to the IHG family. The culture and values of both companies are well aligned and Kimpton will bring a wealth of expertise and specialist skills to IHG."
And here's what Mike Depatie, CEO of Kimpton had to say about the takeover:
"Kimpton is a unique business with a strong track record of excellence in everything from design and innovative hotel concepts to financial and operational performance. It also has enormous potential for growth, both in its home market of the US and globally. IHG is the ideal partner for Kimpton and has absolutely the right experience and specialist capabilities to help the business move to the next phase of rapid growth. Kimpton and IHG have many things in common, not least our shared values and approach to building brands. As an owner of a significant number of Kimpton hotels through our real estate investment funds, I am committed to developing additional Kimpton hotels and I look forward to seeing Kimpton go from strength to strength as part of IHG."
Kimpton is truly a unique brand
While I could never really be loyal to Kimpton due to their lack of a footprint, Kimpton just does business differently. They're a fantastic brand. They take great care of their employees, great care of their guests, and genuinely go the extra mile unlike any other mid-range hotel brand I've experienced. I mean, what other hotel chain would make a video like this? 😉
https://www.youtube.com/watch?v=XDMsEUiWYTs
As a guest, you just can't help but feel like they're a really well run small business based on how awesome their employees are and how personalized the treatment is. And that's despite the fact that they have 60+ properties. For example, one of the benefits of having top tier status with them is direct access to their CEO… and it's something they're actually serious about.
So in a way it's sad that Kimpton is being taken over, since there's no way they can maintain that personalized touch while joining the largest hotel chain in the world, in my opinion. They can certainly still have an edge, but I do think they'll slowly gravitate towards the "norm" in terms of service.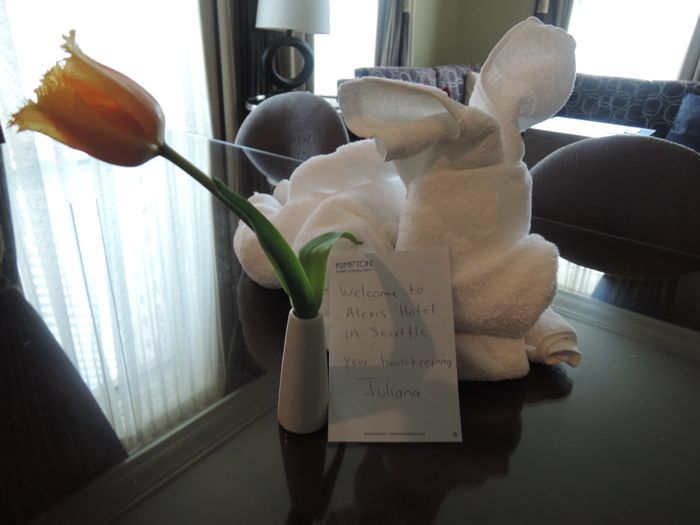 But the takeover also isn't surprising. Like I said, Kimpton has a unique place in the market, and that's something that's compelling for a huge hotel chain.
The end of Kimpton Karma Rewards?
I think it's safe to assume that long term this will mean the end of Kimpton's Karma Rewards program.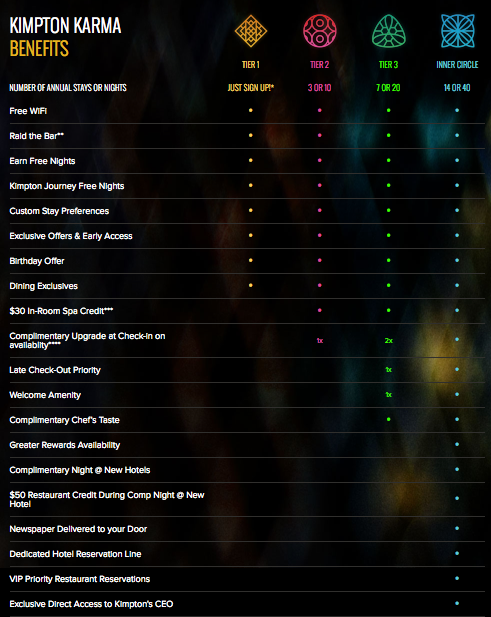 I actually learned about the takeover from a Kimpton email, in which they said "rest assured, this news doesn't have any immediate impact to your benefits or how you experience Kimpton." I think it's safe to assume the emphasis there is on the word "immediate."
Kimpton does have an extremely personalized loyalty program. For example, as a top tier elite you receive a beverage and snack of your choice, which is always such a nice thing to get when you arrive in your hotel room.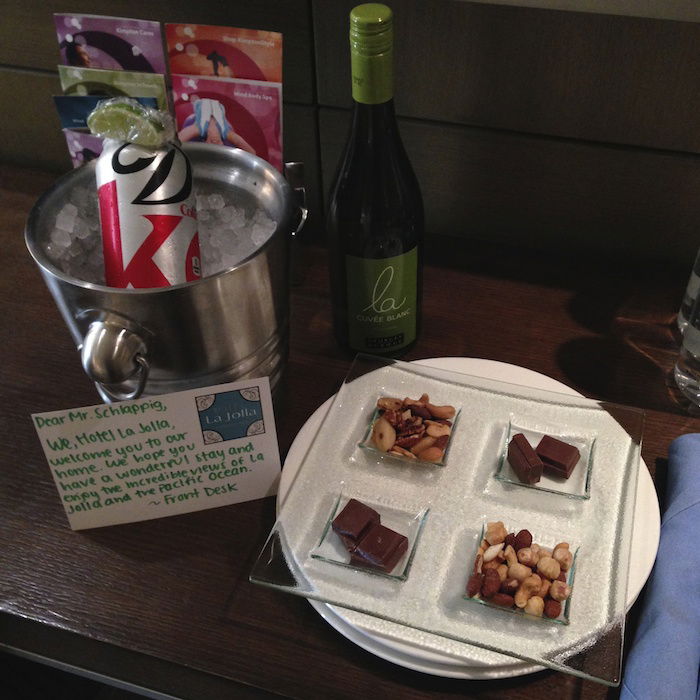 Kimpton Inner Circle welcome amenity
I doubt the program will continue to be as personalized. I'd say most likely the program will just be merged into IHG Rewards Club.
I do hope I'm wrong, though I'm not sure how else it cold work in practice. For what it's worth, InterContinental belongs to IHG Rewards Club but also has a separate Ambassador program, though it was my understanding that they were thinking of getting rid of that. So I doubt Kimpton Karma Rewards will stick around either.
Why hotel consolidation isn't all bad
As consumers should we be excited about the buy out? Hotel consolidation is a bit different than airline consolidation. That's to say that when airlines consolidate they often decrease capacity. Meanwhile when hotels "consolidate" it's quite different. After all, most hotels aren't actually owned by the chains, but rather the chains just have management contracts for the properties, which are owned by investment companies. Therefore it's still in the chain's best interest to expand as much as possible, especially in light of consolidation.
That's to say that I don't think having only three "big" hotel chains would be as bad for consumers as having only three "big" airlines, for example. Each of those hotel chains would still have a dozen hotel brands in their portfolio, with each property trying to maximize their own profits.

Consumers: winners or losers?
If you're strictly a Kimpton loyalist, I'd say this is almost certainly bad news. To some degree it's inevitable that part of the "small chain" feel will disappear with the takeover. I'd expect the loyalty program to be less generous in some ways, if not just merged into IHG Rewards Club. And there's no denying that Kimpton Karma Rewards benefits are much better than IHG Rewards Club benefits.
But there's a silver lining as well. I'm actually excited about the merger. I wanted to be loyal to Kimpton, but they simply didn't have enough properties for me to be able to do so. They have hotels in just 28 cities, and that's not really enough for me to be loyal. But I love the properties, love the concept, and love the service.
If Kimpton becomes part of the IHG Rewards Club program I'd be much more likely to stay with them. I'd get a lot of value out of being able to earn and redeem points at Kimpton properties, not to mention being able to redeem free night certificates and qualify for promotions with Kimpton stays. Who wouldn't want to make PointBreaks bookings at Kimpton properties, for example?
I could never do 40 nights per year with Kimpton (as is required for their top tier status), but I could actually see myself becoming more loyal to IHG partly because of Kimpton.
Bottom line
In general consolidation isn't good for our hobby, but in this case I actually don't think it's totally bad news. While I think this takeover will water down the Kimpton experience somewhat, for my own travel patterns I actually view this as a positive.
How do you feel about the IHG takeover of Kimpton?