In the interest of full disclosure, One Mile at a Time earns a referral bonus for purchases made through some of the below links. These are products and services we use ourselves, and are the best offers we know of. Check out our Advertising Policy for further details. Thanks for your support!
Alaska Mileage Plan is one of my all around favorite mileage currencies, as they have a unique array of partners, favorable award redemption rates, and allow free stopovers on one-way award tickets (one of the few airlines which allows that nowadays). As a matter of fact, I'd say the relative value of Mileage Plan miles is increasing even further, given the upcoming devaluation of AAdvantage miles on March 22, 2016.
Alaska is offering a 40% bonus on purchased miles
Alaska frequently offers bonuses on the purchase of miles. For example, through March 31, 2016, Alaska Mileage Plan is offering up to a 40% bonus, which is about as good as these publicly available bonuses get.

You can purchase up to 60,000 Mileage Plan miles per transaction (pre-bonus), meaning you could purchase 84,000 miles (including the bonus) for $1,773.75, which is ~2.11 cents per mile. There's also no limit to how many Mileage Plan miles you can buy, so you could buy a million miles if you'd like, in theory.
What makes Alaska Miles great
Last September I wrote a post entitled "6 Reasons Buying Alaska Miles Is A Good Deal." I figured I'd quickly recap the basics here, since these are some of the reasons Alaska miles are so valuable. Check out that post for full details, though just to summarize, here's what makes Mileage Plan so unique:
You're allowed a free stopover, even on a one-way award
Mileage Plan has generous change & cancellation policies (up until 60 days before departure you can change and redeposit your award for free, and within that timeframe the cost is $125 per person)
There's no limit to how many miles you can buy per promotion, so this is great for people just getting started in the hobby (you can buy up to 60,000 miles per transaction, but can make as many transactions as you'd like)
Alaska has unique airline partners, like Cathay Pacific, Emirates, Fiji Airways, etc.
Alaska miles are especially useful for travel in Cathay Pacific business class, where there are often five business class seats available per flight; the ability to do a "free" stopover in Hong Kong enroute to elsewhere is awesome as well
6 great uses of Alaska miles
With the above out of the way, I figured I'd share six great uses of Alaska Mileage Plan miles, as I see it.
Here are Alaska's award charts, which are region based, though there are different prices for different airlines:
All of the below prices are one-way, and you're allowed a free stopover enroute to your destination (so on a roundtrip you could have two stopovers):
Cathay Pacific has one of my all around favorite first class products, and historically I've typically redeemed American miles for it. However, as of March 22 the cost of redeeming American miles for a Cathay Pacific first class award between the US and Asia will be increasing from 67,500 miles to 110,000 miles.
Alaska continues to charge just 70,000 miles for a one-way award, and perhaps best of all, allows a free stopover. So you could fly something like New York to Hong Kong, have a stopover of several days, and then continue from Hong Kong to Singapore.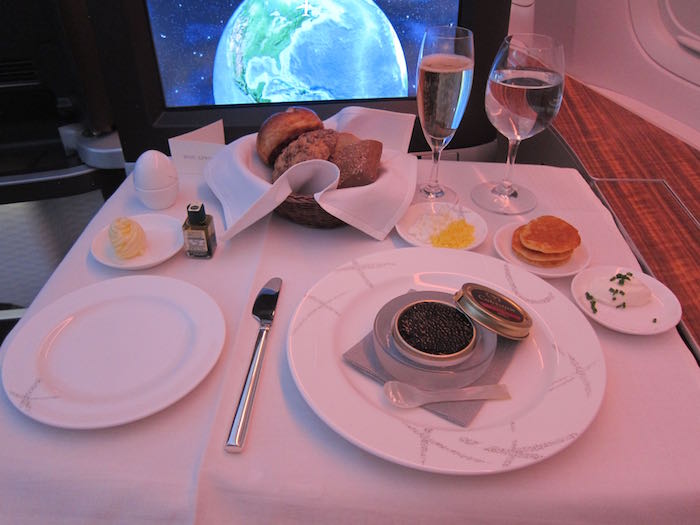 Alaska allows for some creative routings, so you can redeem miles for travel on Cathay Pacific from the US to Africa, Australia, or the Middle East, all through Hong Kong.
Australia is one of the toughest places in the world to get on miles, so for just 60,000 miles you book Cathay Pacific business class from the US to Australia or New Zealand, with a stopover in Hong Kong. Furthermore, Cathay Pacific frequently makes up to five business class seats available per flight, so this can be useful even if you're traveling as a larger group.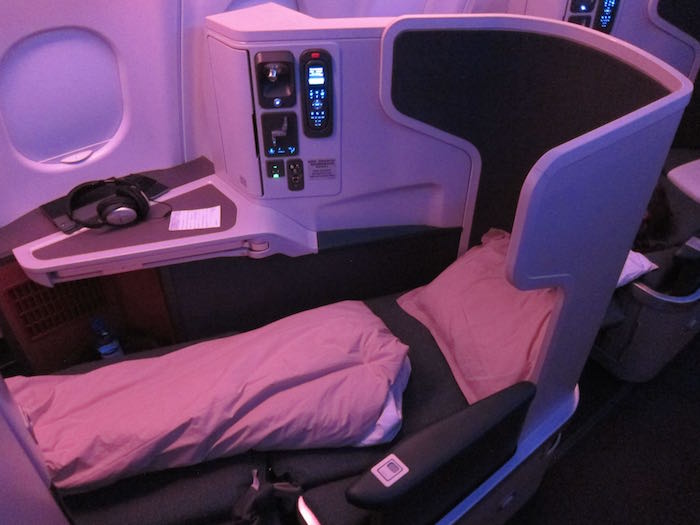 US to South Pacific in Fiji Airways business class — 55,000 miles
This is the next redemption I'm most excited to make, which highlights both Alaska's unique airline partners, as well as the benefit of their stopover policy. Alaska partners with Fiji Airways, and charges just 55,000 miles for one-way business class between the US and Australia/New Zealand.
The best part is that you can do a stopover in Fiji, which works out especially well since you can visit while enroute to Australia/New Zealand. Fiji is a place I've always wanted to visit, though I'm not sure I want to visit it badly enough to plan a trip to just there. A stopover makes it much easier to justify.
The catch is that Fiji Airways business class award availability can be tough to come by, so you'll need a good amount of flexibility to make this work. It's not impossible to find, though.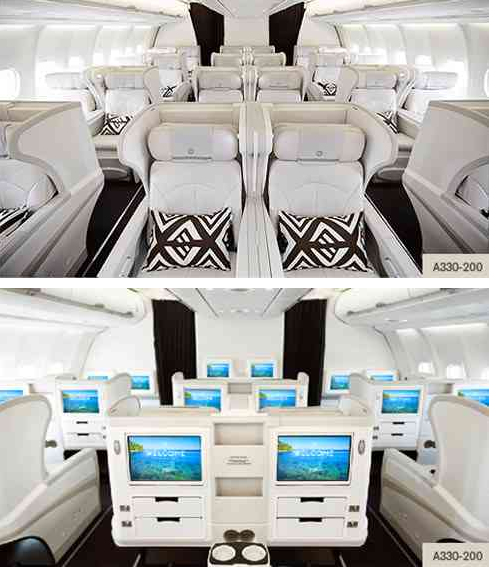 US to Africa/Asia/Europe in Emirates first class — 100,000 miles
Emirates first class is probably my favorite product in the world in terms of how fun it is, and redeeming Alaska miles is the best way to book it. While Alaska charges 90,000 miles for one-way first class between the US and Middle East, for an extra 10,000 miles you can continue to Europe, Asia, or Africa, after a stopover. That can potentially translate to an extra 6-10 hour flight in Emirates first class.
If you're an airplane product geek and haven't yet flown Emirates first class, it's a must. There's nothing quite like showering on Emirates!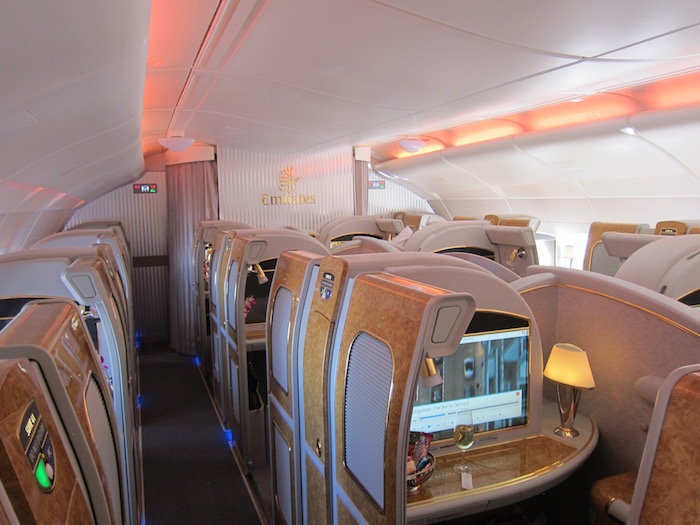 US to South America in LAN business class — 45,000 miles
I recently flew LAN Chile from Madrid to Frankfurt, and enjoyed my flight on them. LAN is one of the largest airlines in South America, and Alaska has the best redemption rates for travel on them.
For just 45,000 miles you can book a business class award between the US and South America with a stopover, allowing you to visit two cities on one award. For example, you could fly from Los Angeles to Lima, have a stopover, and then continue from Lima to Santiago several days later.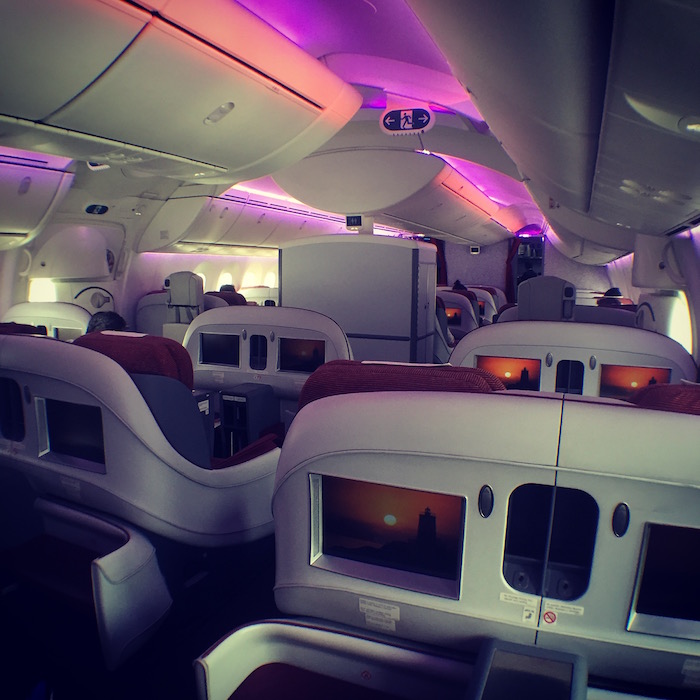 Many people planning an aspirational trip to the South Pacific want to visit both Australia and New Zealand. One of the best ways to do that is by redeeming Alaska miles, since you can do a stopover in Australia enroute to New Zealand. While Qantas business class award space isn't readily available, with some advance planning and flexibility it's not impossible to come by.
So you could book something like Los Angeles to Sydney, and then after a stopover of however long you'd like, you can continue from Sydney to Auckland, or another city in New Zealand.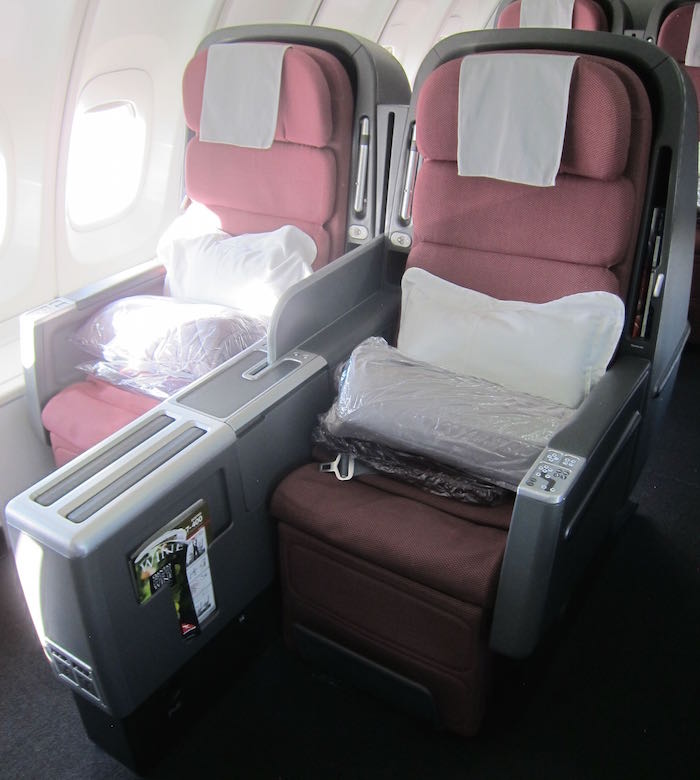 Bottom line
While I don't count on the value of any mileage currency staying disproportionately good long term, right now Alaska Mileage Plan has some incredible redemption values. Not only are their redemption rates much better than industry average, but the ability to add a free stopover on a one-way award is so valuable, given some of the unique partners they have, and the cities in which that enables stopovers.
Even if Alaska were to devalue, I think they'd still have an edge over the competition, since that they allow stopovers on one-way awards. Given how much extra it can cost to add on a flight between certain regions, that's a huge perk.
As a reminder, Alaska is offering a 40% bonus on purchased miles through March 31, 2016, which is about as good as it gets. I wouldn't count on Mileage Plan redemption rates sticking around forever, so if you've been pushing off buying and/or redeeming Alaska miles, I'd stop procrastinating.
What's your favorite use of Alaska Mileage Plan miles?