Yesterday I wrote about my recent experience flying Delta, and contrasted it to a recent experience in American economy. On that post, reader AJ left the following comment:
wait…you fly economy? lol I guess, I Just assumed you always flew biz or "better". how often do you fly in the back with us? do you have a cutoff (e.g. if the flight is less than <2hrs) in determining if you fly economy or not? what determines if you fly economy/biz/1st? I'm curious to know your process.
This is an interesting topic, I think, so let me address it in this post, starting with a bit on my overall philosophy of flying in a premium cabin.
I'm getting old(er), and have flown a lot of miles
I fly about 400,000 miles per year, and have been a very frequent flyer for almost 15 years now. I've flown about five million "butt in seat" miles.
When I was 16 I could do short domestic redeyes like they were nothing. Sometimes I even took them two nights in a row.
So while I might not objectively be "old" yet, I don't have the ability to do that anymore without feeling like crap. I try to make (mostly) responsible decisions. That means that I avoid redeyes domestically whenever possible, and I try to pick flights that I know won't totally screw up my schedule, and will maximize how rested I am.
That's not to say that I'm always successful with following through on that, but I try.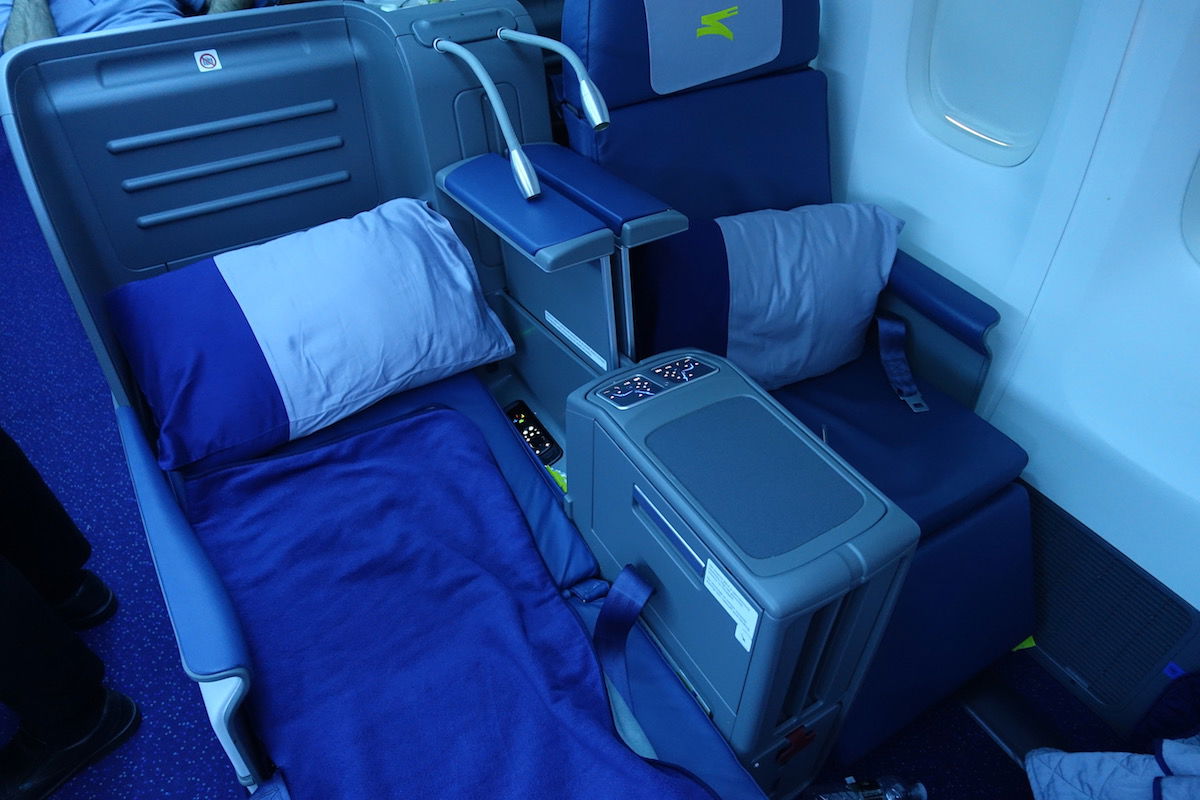 For overnight flights I do everything I can to get a flat bed
It's not that I'm unwilling to fly economy
I relatively rarely fly economy, and it's not because I'm unwilling to do so, but rather because I typically don't have to. Would I ever pay $10,000 for a first class ticket? Heck no. I didn't even pay that much for my flight in the Etihad Residence. But if I can fly a premium cabin and be comfortable for marginally more, you can bet I will.
That's the beauty of miles and points:
On longhaul flights I typically secure first or business class award tickets in advance, or request an upgrade; if the upgrade doesn't confirm right away, I'm pretty good at predicting if it will clear, and will only book if I'm confident
On short-haul flights I typically try to get more comfortable seats in one of a few ways:

Book a flight where I think I have good odds of clearing an upgrade as an American Executive Platinum member, Delta Platinum member, or MVP Gold member
Just outright pay for first class, when the premium is reasonable
Look at another option; for example, Spirit has their "Big Front Seat," which is like a first class seat that typically doesn't cost much extra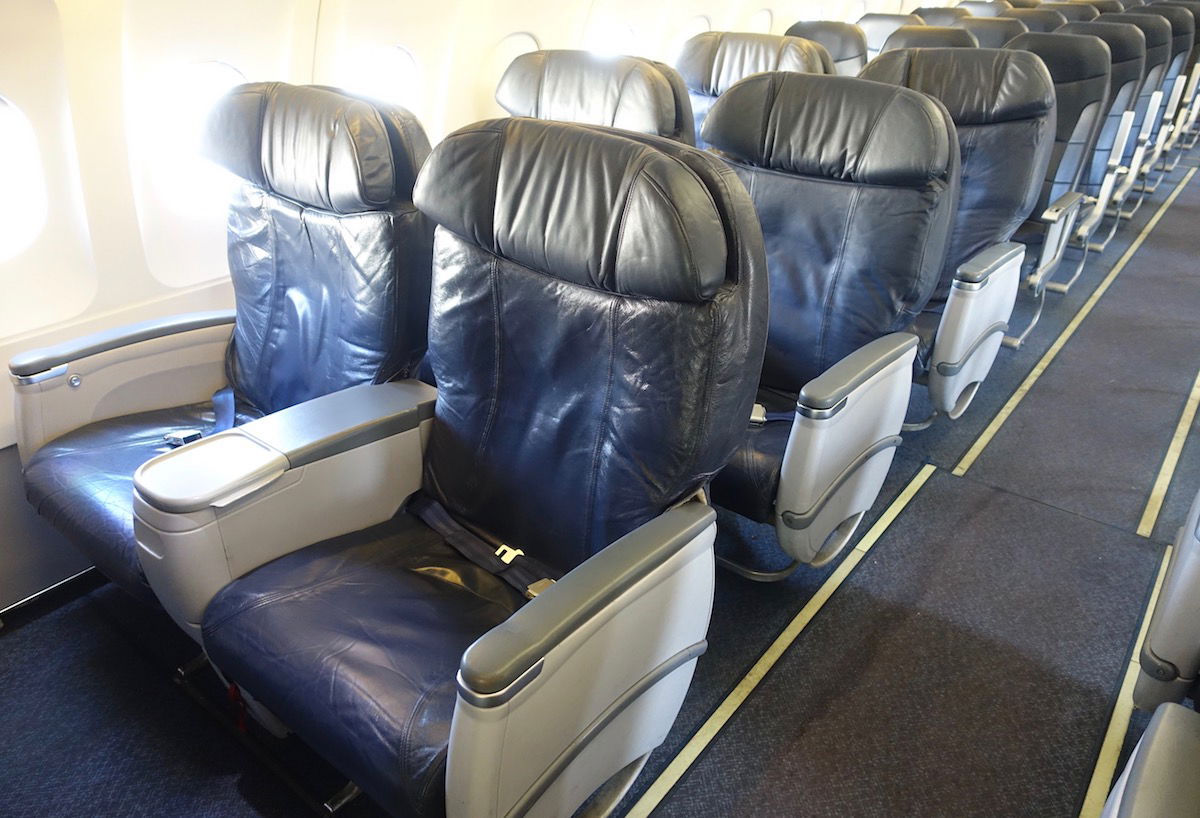 Spirit's "Big Front Seat" can be an incredible value
How much extra do I value first class?
On longhaul flights I'm typically lucky enough to always be in a premium cabin, but what about on shorter flights? It's not that I want to be in first class within the US because of the amazing food or service. Rather it comes down to productivity for me.
A domestic first class seat is like an office for me. I can take out the tray table, fully extend my laptop screen, plug in a charger, and I have plenty of legroom and shoulder space to work. I can be every bit as productive in a first class seat as on the ground (especially if it's a plane with high-speed Wi-Fi).
The same isn't true in an economy seat. It's not typically the legroom, but rather the shoulder room. When you're battling someone over an armrest, it's a lot tougher to be productive. So at a minimum, I'd be willing to pay an extra $50 per hour for a first class seat so that I can be comfortably productive. The reality is that in a vast majority of cases, I can secure a first class seat for even less than that.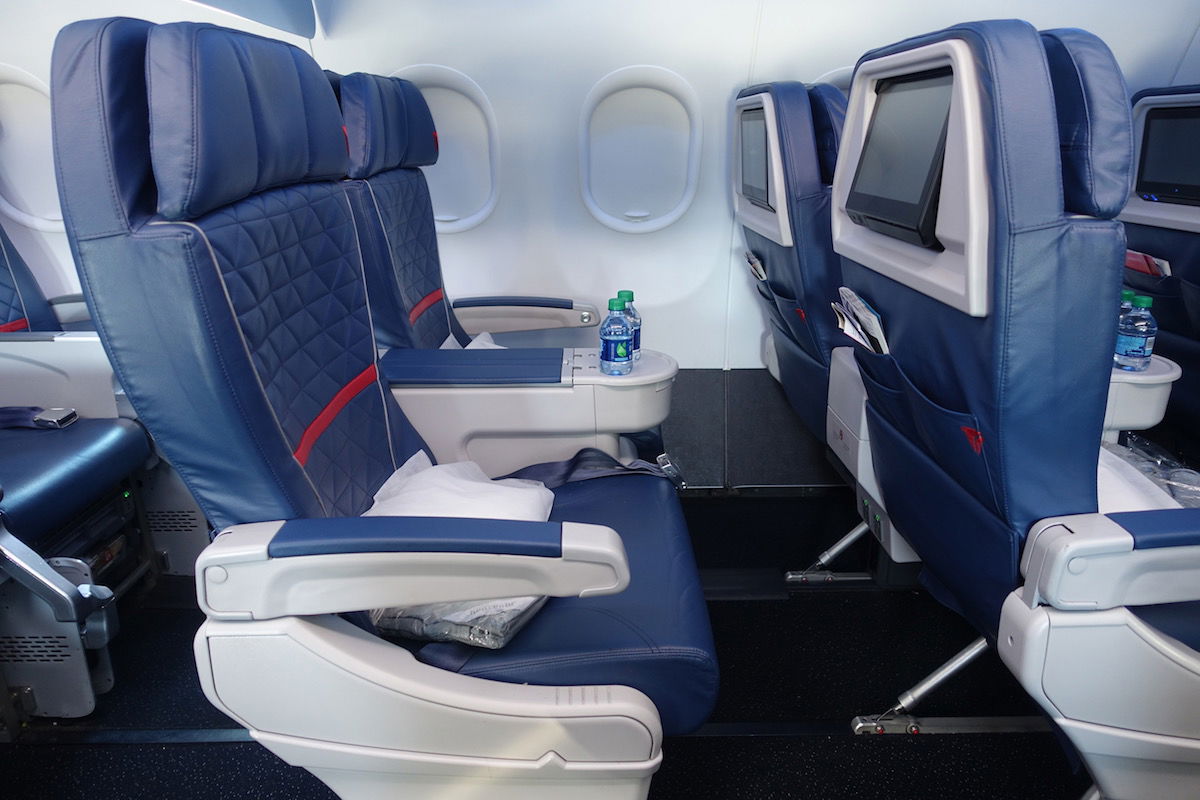 A domestic first class seat provides a comfortable workspace, if nothing else
What's my strategy?
Like I said above, on longhaul flights I almost always either redeem miles for first or business class, or I try to confirm an upgrade. Sometimes I'll use my American systemwide upgrades to upgrade to business class, but I'll always choose flights where I'm confident I'll clear my upgrade. This sometimes requires traveling during off-peak times. I've still yet to ever miss an upgrade on a longhaul flight using a systemwide upgrade.
For flights within the US, my go-to strategy is typically to look at booking an economy ticket on American and guessing my odds of scoring a complimentary upgrade. I've gotten really good at predicting this. Certain routes are just likely not to clear, like Miami to Los Angeles, for example. But by picking routes strategically I usually do pretty well.
If that doesn't work, I'll look at either booking a paid first class fare on any airline, or a Big Front Seat on Spirit. Often that's actually not that much more expensive.
The domestic route I fly more than any other is New York to Los Angeles, and I typically use one of the following strategies to score a flat bed:
I just outright book a ticket in JetBlue Mint if it has the lowest pricing, which is my favorite way to fly domestically
I book an economy ticket on American if I'm confident a complimentary upgrade will clear; if I don't guess correctly whether or not the upgrade will clear, I'll often make a same day change and get on a flight with better odds
I book an economy ticket on American, and if I don't think the upgrade will clear I pick a flight that has confirmable upgrade space and apply a BXP1 from American's Business Extra program
Sometimes I'll pay for business class on American and then confirm an upgrade to first class using a BXP1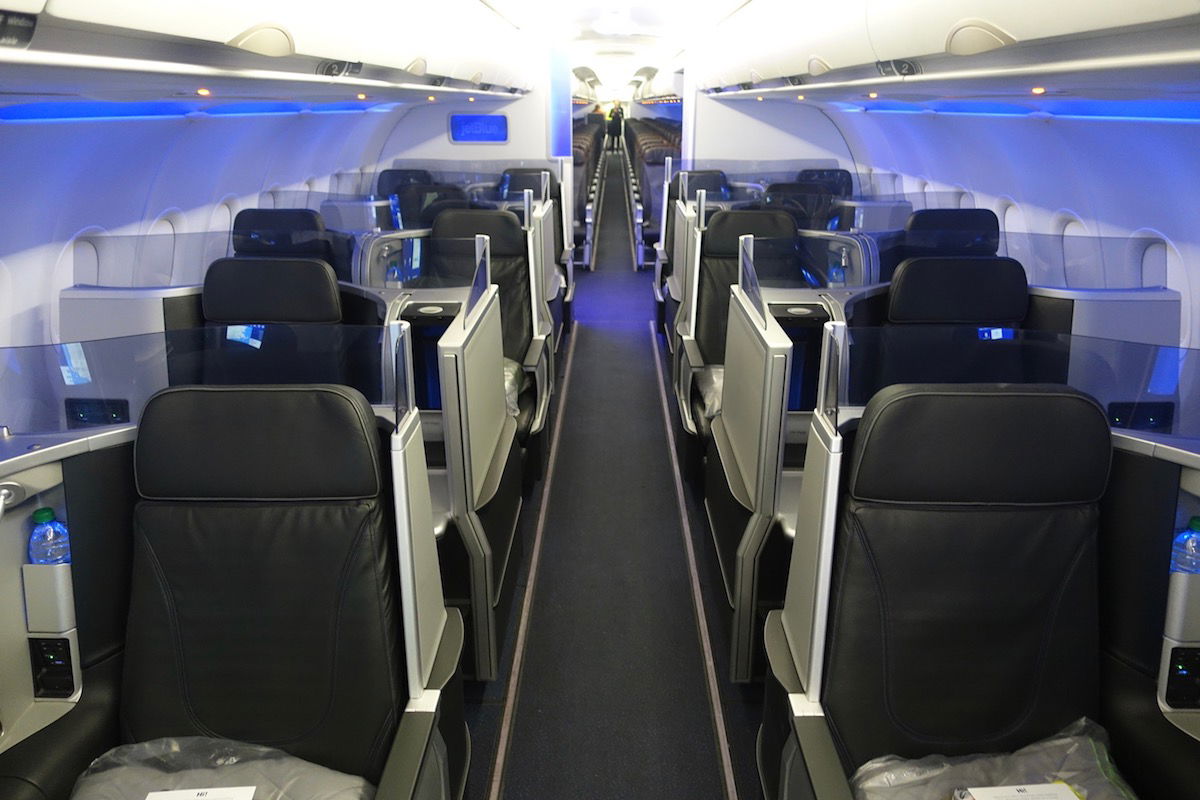 JetBlue Mint is my favorite way to fly domestically
How often have I flown economy in the past year?
In general I think it makes sense to break up these flights as being within Europe or outside Europe. Within Europe I just want the most direct flight, and I don't care that much whether I'm in economy or not, because business class isn't great.
Within the past year I've taken about a dozen flights in economy within Europe, on Aegean, Belavia, British Airways, EasyJet, Lufthansa, and Swiss. That doesn't bother me one bit, as I just want to fly nonstop whenever possible.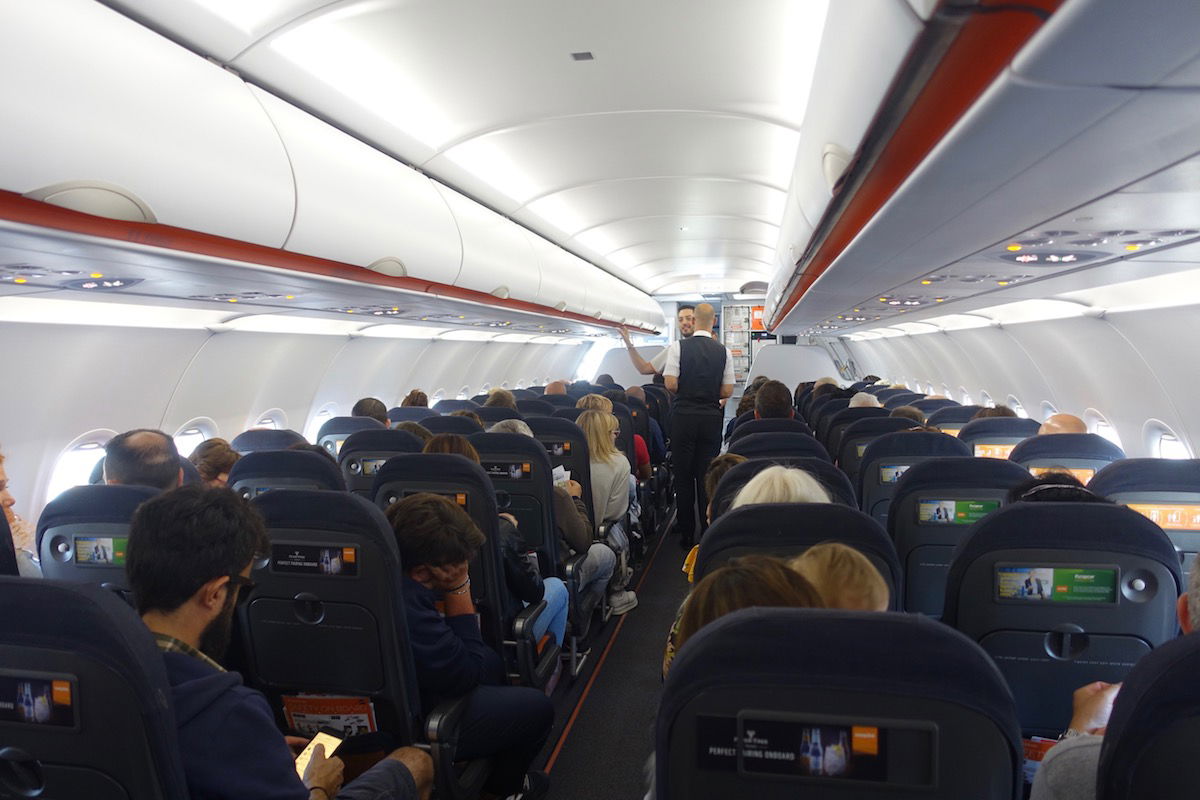 Flying EasyJet within Europe isn't that bad
What about outside of Europe, though?
I flew this past weekend with my family roundtrip from Toronto to Gander on Air Canada; the flight was operated by an Embraer 175, which is a comfortable ride in economy (due to the 2-2 configuration), and there was no reasonably priced way to get everyone in business class
A few weeks ago I flew Air North in economy from Whitehorse to Vancouver, because I really wanted to fly Air North, and they don't have business class
I've flown between Los Angeles and Toronto in American economy three times within the past year; my upgrade never seems to clear, but I always get an empty middle seat, which I find to be just as comfortable as first class
A few weeks ago I flew between Orlando and Los Angeles in American economy; I booked only a few days in advance and saw economy was wide open, so managed to score an empty middle seat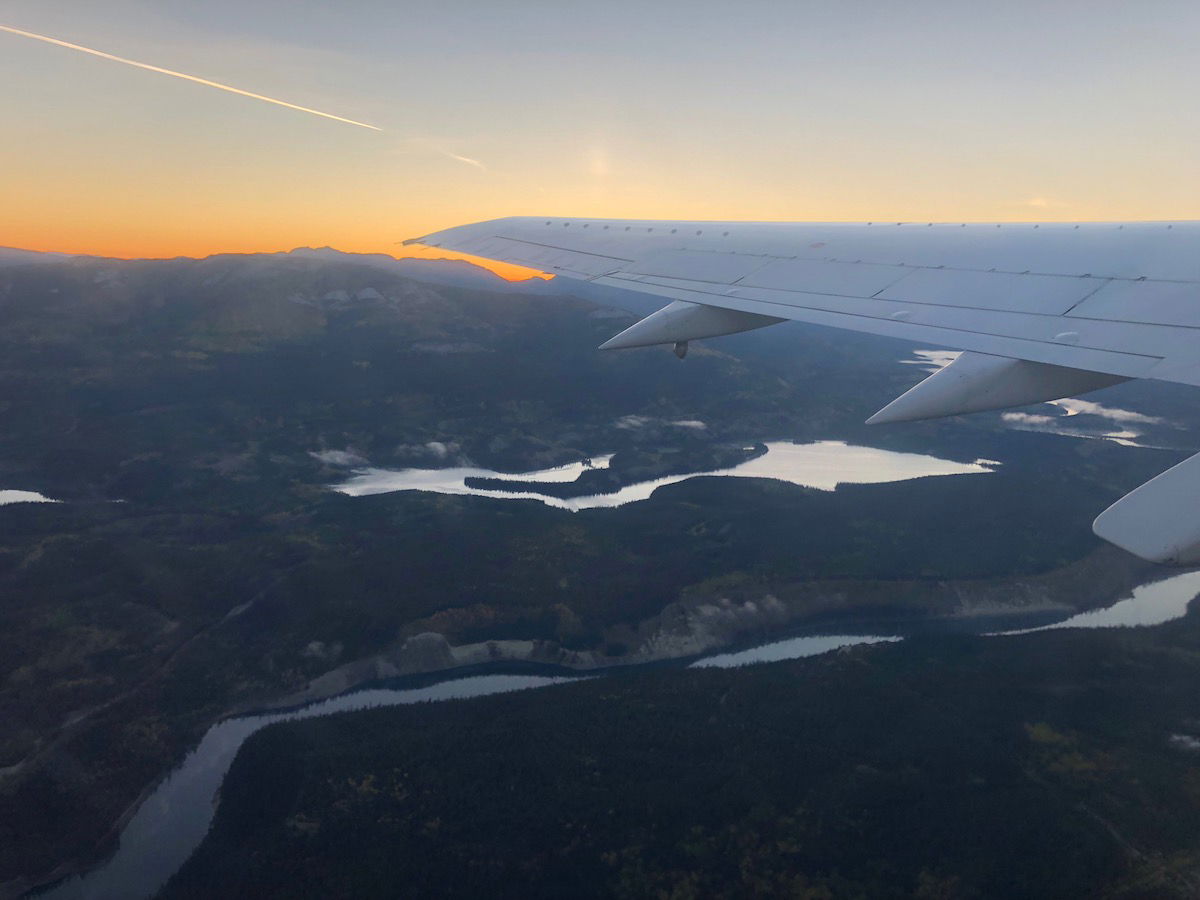 I really enjoyed my recent flight on Air North
Bottom line
It's primarily thanks to miles and points that I'm able to fly in premium cabins. Being able to redeem a reasonable number of miles for an international first class ticket that would ordinarily cost $20,000 is something that never gets old for me.
But even beyond that, there are plenty of strategies I use to get more comfortable seats, including looking for reasonably priced premium cabin seats, being strategic about upgrades, or even just booking Spirit.