Hello from Hong Kong, where I'm currently staying at The Mira Hotel, a member of Design Hotels (one of the latest Starwood partners, though this particular hotel isn't part of the marketing partnership yet).
I checked in this afternoon and can immediately say that this is one of the best city hotels I've ever stayed at. Design Hotels is comprised of "a handpicked portfolio of one-of-a-kind hotels" and the combination of design and functionality at The Mira is key.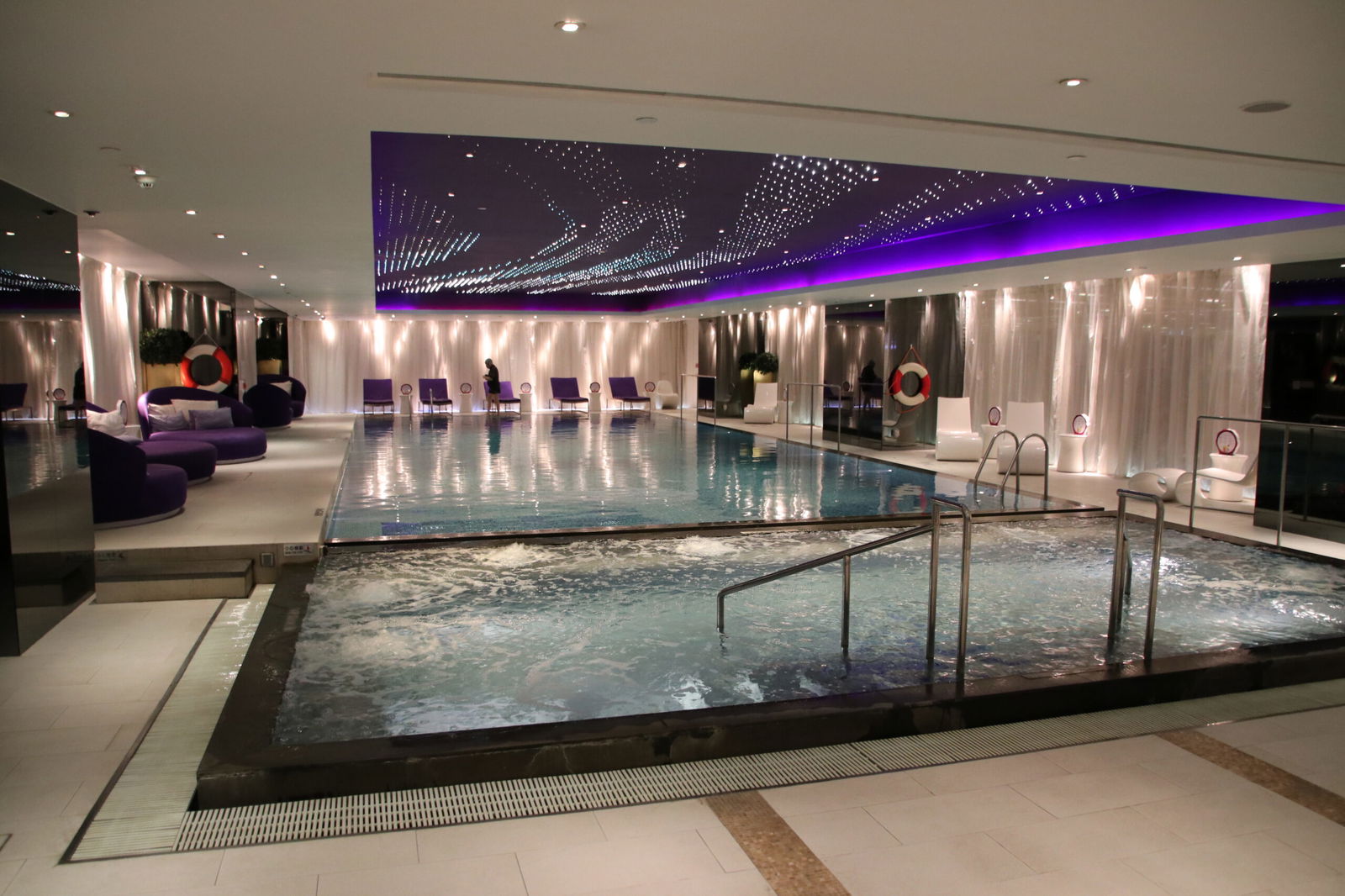 Every detail has been considered and meticulously implemented to make the stay as seamless as possible. Along with this attention to detail came what could very well be the best hotel amenity ever. Here in Hong Kong many hotels seem to provide free Android phones for their guests under the name Handy. These provide unlimited data and free local calls, which is a brilliant amenity. As someone who has never used an Android, I found it a little hard to use and would have preferred to use my iPhone. It definitely came in "Handy" when I needed to navigate and make some calls, though. 😉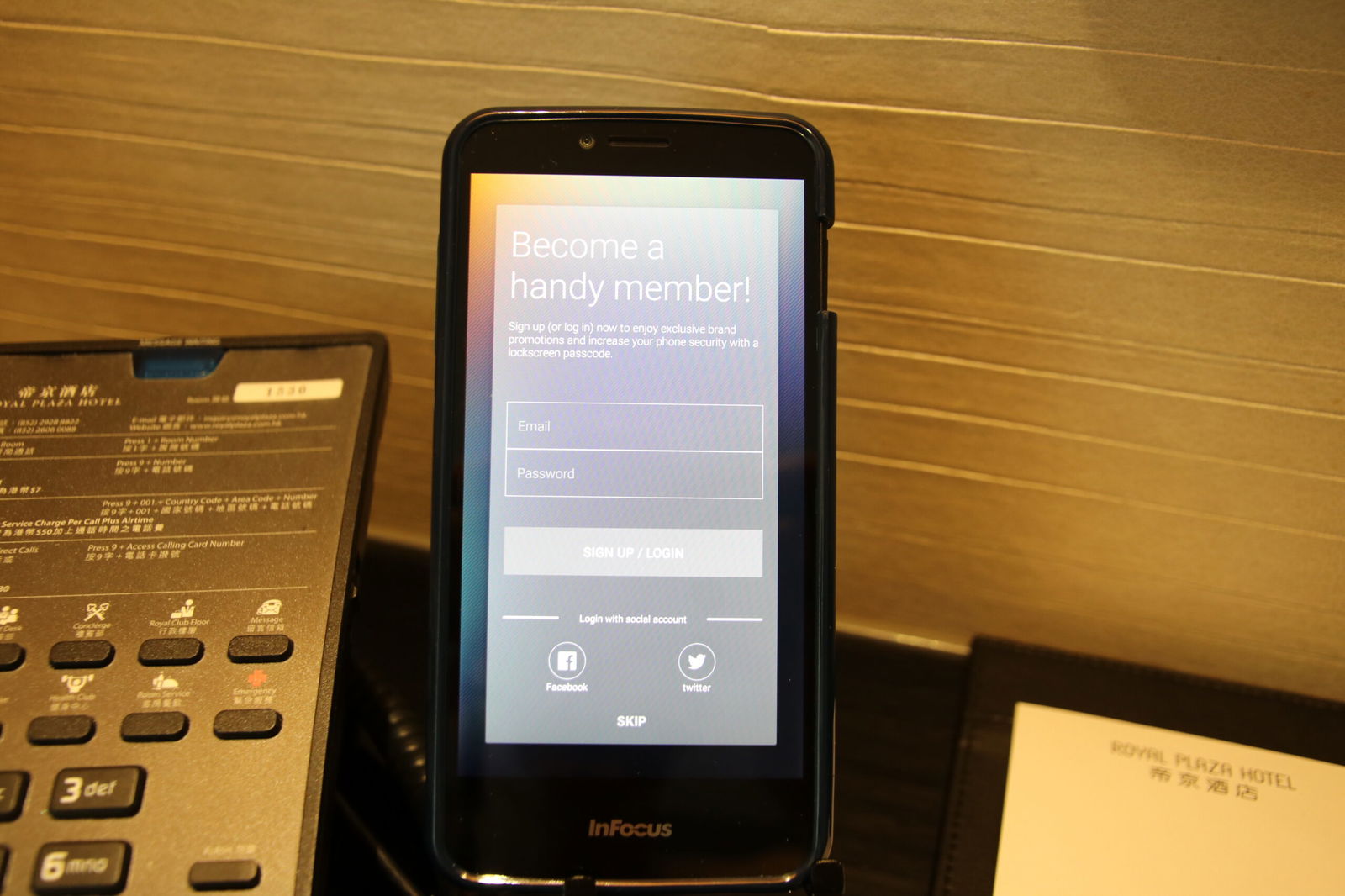 However, nothing has ever come close to The Mira's alternative to a Handy. They provide each room with a free, portable Wi-Fi device which you can use to connect to your own phone anywhere in Hong Kong.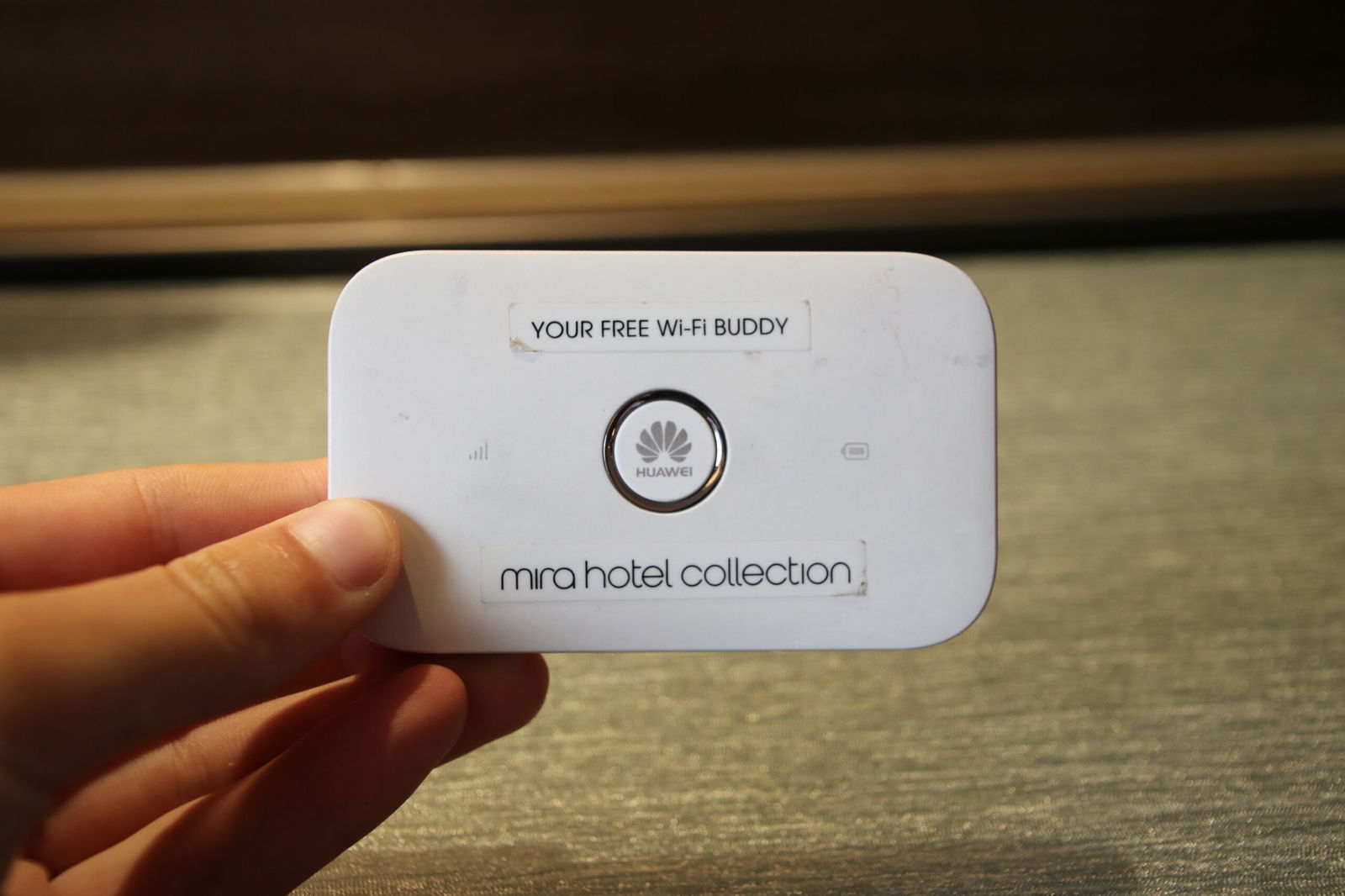 I've been using it all evening and my phone has never disconnected. It works like a router at home – you simply connect to the network and enter the passcode. Personally, I find Wi-Fi immensely helpful when I'm traveling. I can buy 50MB of data on my phone for $6 while I'm abroad, but that can rack up pretty quickly.
Meanwhile, this router gave me unlimited data at high speeds (despite the 200MB high speed limit advertised on the information card). I could surf the web as if I was at home in Sweden! My friend could also connect and use the network simultaneously.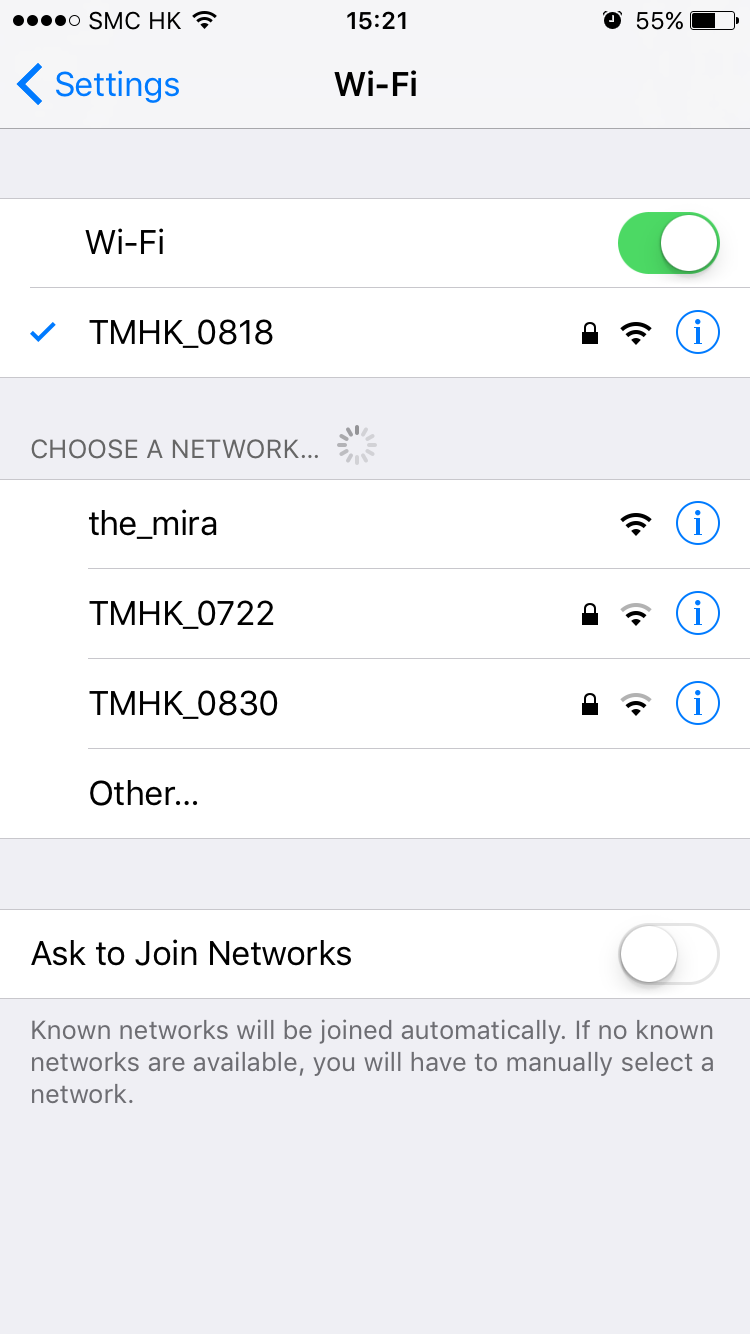 It allowed me to use Google Maps, make Skype calls and even Instagram with ease. Knowing that T-Mobile international data speeds can be slow, this amenity can even be of value to people who typically don't "need it."
Overall, in 2016 it's hard to get by without Wi-Fi, especially in a foreign country. Numerous times per day when traveling I find myself searching for Wi-Fi to look up restaurants or check emails. With this device I can use Google Translate, post to social media, FaceTime my family and more on my own phone. It just makes life a whole lot easier. Assuming I used around 300MB of data today, this saved me $36 over my phone contract. Tourists rejoice — let us hope this catches on.
Have you stayed at a hotel that offers guests a portable Wi-Fi device at no additional cost?