It looks like passenger traffic could finally start to pick up again at Singapore Changi, as the airport has seen a 99.5% drop in passenger numbers, and has closed both Terminal 2 and Terminal 4.
Singapore Changi will welcome transit passengers
Changi Airport is consistently rated the best airport in the world, and is also a very popular transit hub. Since late March the airport has been closed to transit passengers (with the exception of repatriation flights), and there's now a plan for that to be reversed.
As of June 2, 2020, Changi Airport will once again welcome transit passengers.
This is part of Singapore's strategy of gradually reopening air travel in the country to meet the needs of people and the economy while still providing sufficient safeguards for safe travel.
Don't expect that Changi Airport will suddenly be bustling as of June 2, though. The airport has seen an unprecedented drop in terms of the number of flights. Presumably Singapore Airlines will now be able to rework their schedule a bit to account for transit passengers, but as of now they have a very limited schedule for all of June.
For example, in the entire moth of June, Singapore Airlines has a total of 13 flights scheduled to the US, as the airline will simply operate 13x roundtrip flights from Singapore to Los Angeles.
Cuts are similarly drastic in other regions.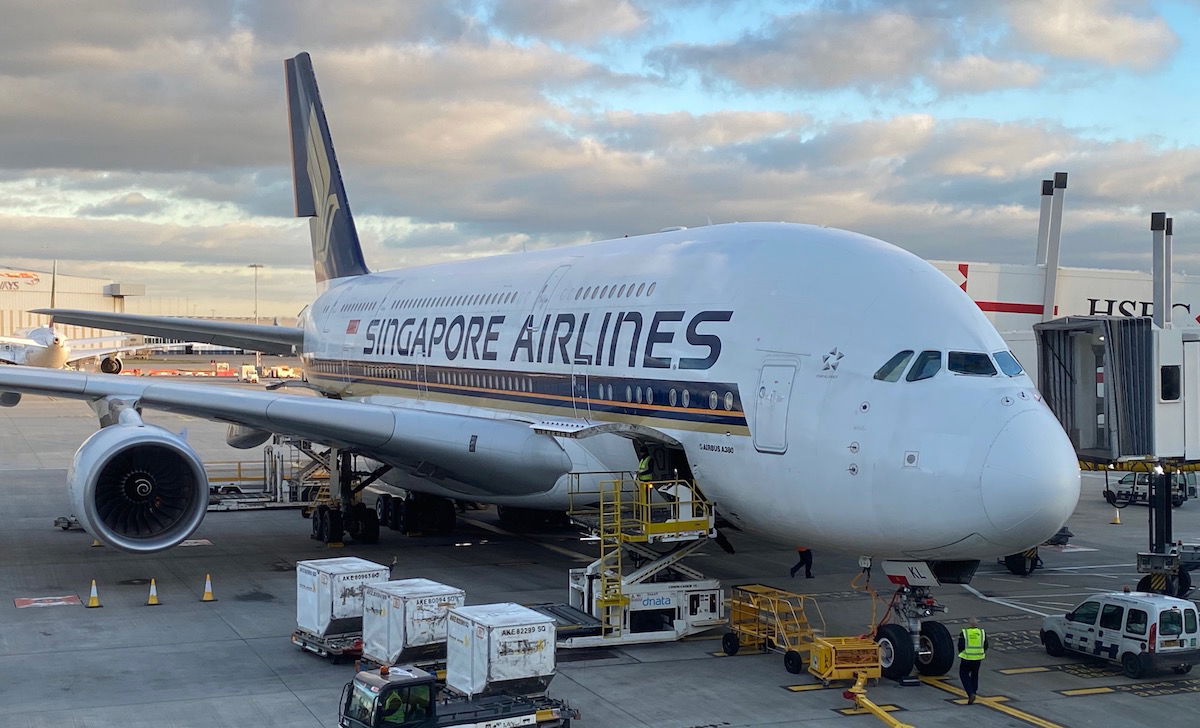 Singapore Airlines will again be able to carry transit passengers
There will be significant transit restrictions
Transit passengers won't be allowed to enter the country (and that includes visiting The Jewel, since it's landside), and there's no timeline yet by which Singapore will allow foreigners in, as currently only citizens and permanent residents are allowed to return to the country.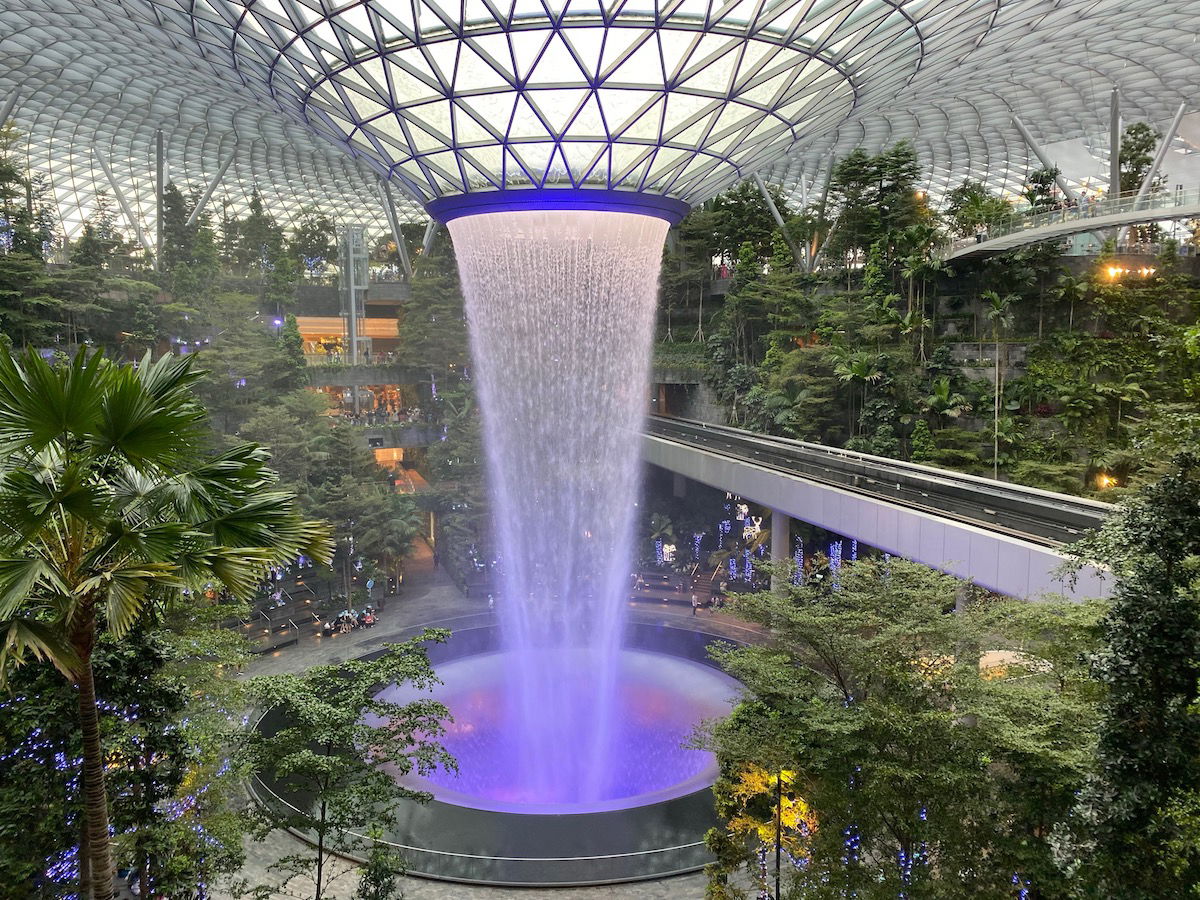 Transit passengers won't be able to access The Jewel
Not only that, but the Civil Aviation Authority of Singapore promises "stringent measures" to ensure that passengers remain in designated facilities in the transit area and do not mix with other passengers at the airport.
We'll have to see how this all works in practice, since ultimately any given flight will have both transit passengers and passengers originating or terminating at Changi.
It sounds to me like the airport may be trying to temporarily limit the amount of interaction that airport staff have with transit passengers, to mitigate risk as much as possible.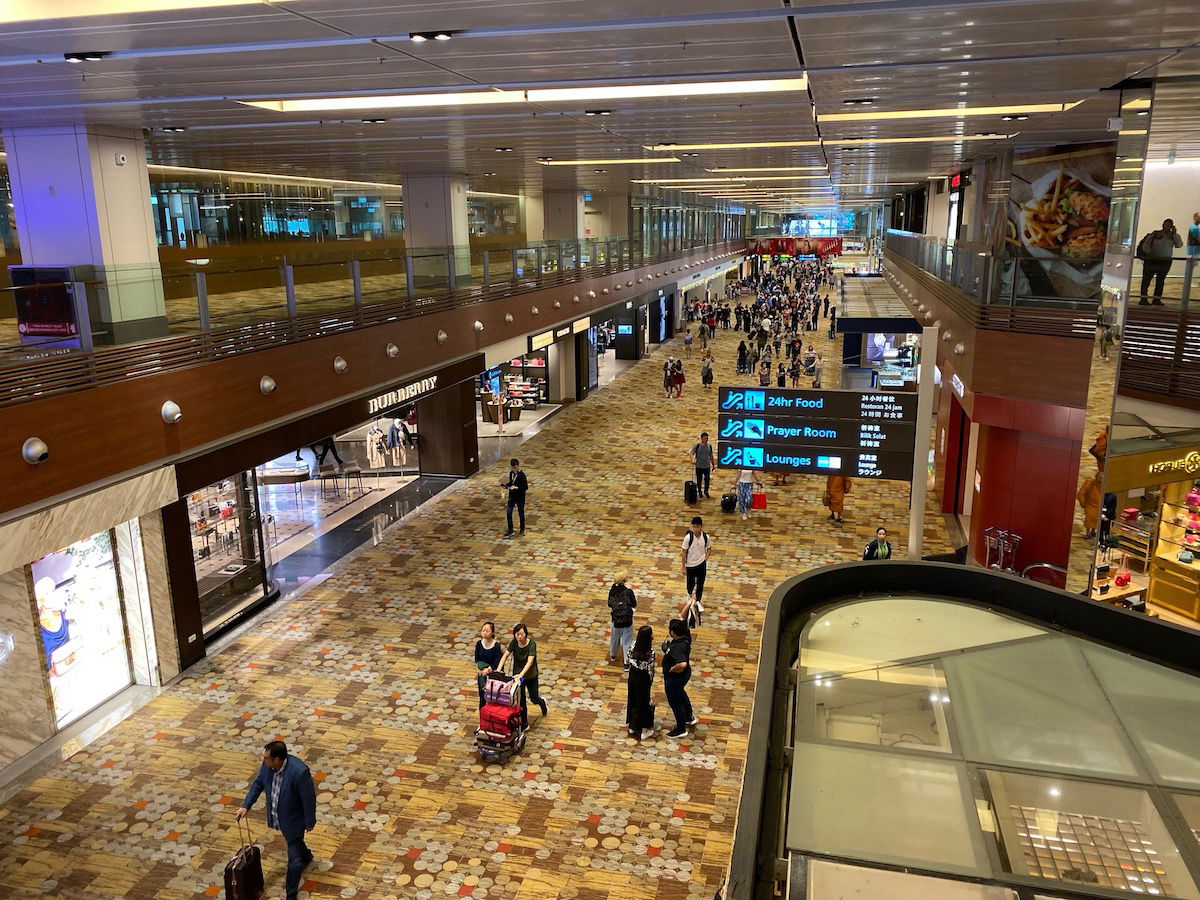 Changi transits will come with restrictions
Bottom line
Changi Airport is arguably the world's best transit hub, and as of June 2 the airport will once again be open to transit passengers. This should allow Singapore Airlines to strategically operate more flights in markets with lots of connecting passengers.
It's still far from a return to normal, but it's better than nothing.