This is a big step for Israel & Saudi Arabia. Israel doesn't have great relations with many of their neighbors, and this has implications for flights to & from Israel. Several countries don't give flights to & from Israel the right to fly over their airspace, which can mean that flights end up being hours longer than they'd otherwise be.
Just to give one example, EL AL flies between Tel Aviv and Mumbai, and even though the direct distance between the two airports is only ~2,500 miles, the flight is blocked at around eight hours in each direction. That's because from Israel the flight has to fly South down the Red Sea, and then turn East near Yemen, so that it skips most of the peninsula.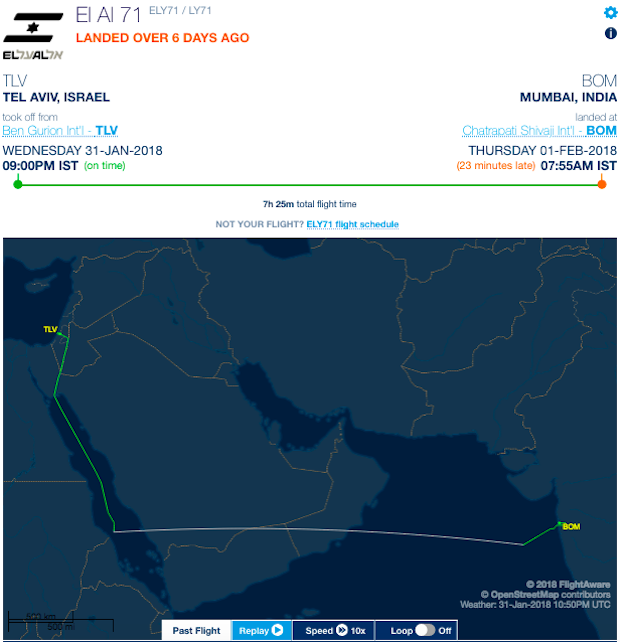 Historically this restriction has applied to all flights to & from Israel. In the past few decades, the only two flights direct from Saudi Arabia to Israel have been on Air Force One, with the US president onboard.
So there's a pretty big development on this front. Air India will be launching 3x weekly Boeing 787 flights between Delhi and Tel Aviv starting in March, and Saudi Arabia is granting them rights to use their airspace for this service, which will shave a couple of hours off the flight time.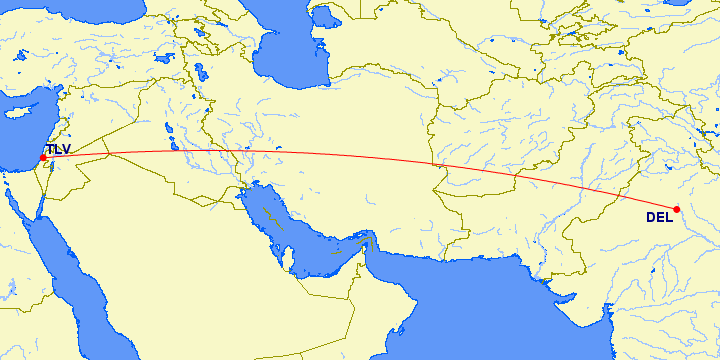 Some suggest that this is a sign of relations between Israel and Saudi Arabia warming up. That's certainly one way to look at it, though at the same time some might view it as a slap in the face to grant this permission to a foreign airline flying to Israel, but not to an Israeli airline. After all, this puts Israel's flag carrier, EL AL, at a disadvantage. Per Haaretz:
Following the reports, Michael Strausberger, El Al's recently appointed vice president for commercial and industry affairs, said he expects that the same approval would be given to Israeli airlines.

"We at El Al, and I assume that other Israeli airlines share our view, hope and believe that Saudi Arabia will also allow Israeli airlines, who fly from or to Israel – and not only foreign airlines – to fly over its territory," Strausberger said.
I'd say EL AL is being a bit optimistic here. Air India wanted to launch this route last year, though ended up not following through with it because they wanted the shorter routing. Apparently discussions on this occurred when Israeli Prime Minister Benjamin Netanyahu visited India last month. What's more surprising is that they managed to get Saudi Arabia's approval for this.
For now we'll have to mark this as "developing," and see if this signifies the start of a similar policy being implemented for other flights to & from Israel, or if this is being granted as a one-off to Air India. If this is just a one-off, I'd personally view this as more of a slap in the face to EL AL & Israel than a sign of relations warming up.
What do you make of Saudi Arabia opening their airspace to Air India's Tel Aviv flight?
Update: Now Saudi Arabia is claiming that they didn't give Air India this authority.
(Tip of the hat to @Roar_Singh)