In late 2015, Hilton HHonors began offering outright matches to Diamond status. This represented a pretty big departure from their previous policy of only offering status challenges. They really went from one extreme to another, as they matched just about all top tier statuses to Diamond, as long as you could show at least some stay activity. I was one of those people who matched to Hilton HHonors Diamond, and have certainly gotten value out of the program.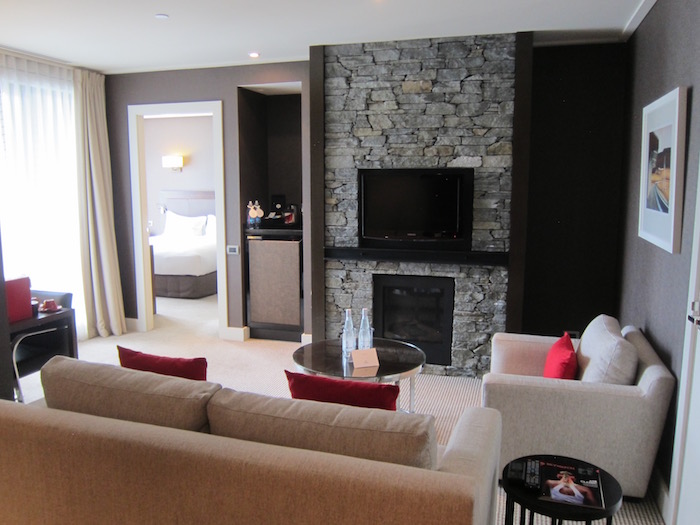 I got a suite upgrade as a Diamond member at the Hilton Queenstown
In July 2016, Hilton discontinued offering status matches, and is instead now offering a more streamlined status challenge.
Is Hilton extending some peoples' Diamond status for free?
Monkey Miles writes about how he noticed something curious on the Hilton website, and I see the same thing. If you look at the Diamond tracker, it seems to say "to maintain Diamond status in 2018, you need X more nights."
Monkey Miles found this confusing since he hadn't qualified for 2017 status, so figured it should say what's needed for 2017 status. I'm not sure I interpret it the same way, since any status you'd earn in 2017 is also valid through 2018, which is why I think it's phrased that way.
However, this is where it gets interesting, and where he may be onto something. Monkey Miles indicated that he used the "chat" feature on the Hilton HHonors website (just go to your account summary page, and you should see the option on the right), and the person he was chatting with told him his status is valid through March 31, 2018, even though he didn't requalify. Many commenters report the same.
I don't seem to have the same luck. While my status progress page shows the same thing about what's needed to requalify for status in 2018, the person I chatted with told me my status expires on March 31, 2017.
So ultimately I'm not sure if some representatives are just misinformed in what they're telling people, or if Hilton is actually extending Diamond status for some people through the entire 2017 program year.
Regardless, it might be worth messaging an HHonors rep and finding out.
Did Hilton extend your Diamond status through March 31, 2018?