Hi Fly is the first charter airline to have an A380, which is pretty darn awesome, since they're operating flights on behalf of other airlines. Hi Fly took over this A380 from Singapore Airlines, which chose not to renew their 10 year lease on the plane.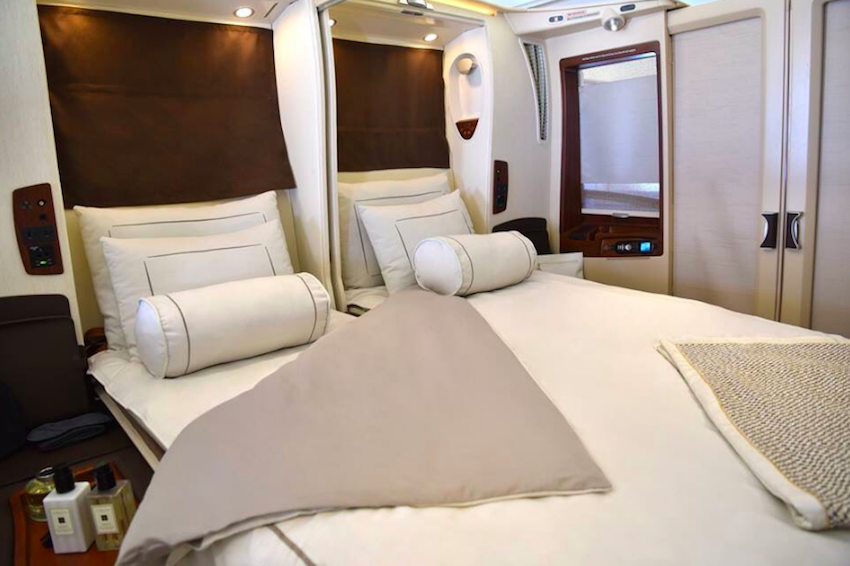 Hi Fly acquired their first A380 last year, and so far the plane has operated flights on behalf of Norwegian, Air Austral, and more. Unfortunately the operations so far haven't gone so smoothly, with Hi Fly having huge issues operating Norwegian's flights to New York, and then the plane even sustained some engine damage while operating a flight on behalf of Air Austral.
While the plane was busy over the summer, the plane has only operated two commercial flights since last September. Specifically, it operated one roundtrip flight on behalf of Norwegian from London Gatwick to New York. That's it.
I know they got a pretty good deal on the plane, but having it sit idle for five months isn't making it any money.
Hi Fly has secured an A380 customer for 2019
There's an update on that front, per Forbes. Hi Fly's CEO has announced that they have secured a single customer that will operate the A380 for the entire 2019 summer season. In airline terms, summer typically runs from late March to late October, so I suspect we'll see the plane flying with that airline for almost that amount of time.
However, he's not revealing anything about the airline (not even any clues about the region), and is leaving it to the airline to reveal this deal.
He also confirms that the airplane has been undergoing maintenance work prior to the peak season, so that it will be able to operate almost continuously in summer. This included a two month project related to a mandatory airworthiness directive issued by Airbus relating to the A380's structure.
As he has said:
"Now it's done, and the aircraft is contracted for the summer period to fly intensively, and then until the end [of the year] it's available for ad hoc charters and ad hoc ACMI (Aircraft, Crew, Maintenance and Insurance) contracts.

It's one customer for the whole summer."
That means it's time to speculate
So that leaves us to speculate what airline could be leasing Hi Fly's A380. Last year I speculated about what airlines might be interested, though I think the landscape looks very different this year.
Last year people threw around airlines like Air Austral, KLM, Norwegian, Swiss, TAP Air Portugal, Turkish, Virgin Atlantic, and more. I think almost none of those are likely this year:
Norwegian is in cost cutting mode and is getting smaller rather than expanding, so there's no way they want this big of a plane
Turkish is moving to Istanbul's new airport and is taking delivery of 787s and A350s, so I can't imagine they want a one-off A380
TAP Air Portugal is taking delivery of A330-900neos and A321LRs, so don't have much need for the plane at this point
So this time around I really don't have a great guess. I would say that Air Austral is a likely contender, given the engine issues they've been having, and since they've been a past customer of Hi Fly.
I also wouldn't completely rule out Virgin Atlantic due to their 787 issues, though I still think it's unlikely.
But I'm also not sure what other airlines that leaves.
Anyone care to speculate as to what airline will be chartering the Hi Fly A380 for the entire summer?