Last year, Portugese charter airline Hi Fly took possession of an ex-Singapore Airlines A380. This was interesting for a number of reasons, namely because it was the first 'second hand' A380 to commence flying for a second carrier, and Hi Fly retains Singapore Airlines' seating and configuration.
For a charter airline that was expected to use the plane largely for operating flights on behalf of low cost carriers, it represented a huge upgrade for some passengers.
Hi Fly initially operated flights for Thomas Cook, and then some London to New York flights for Norwegian, which caused huge punctuality issues, as JFK could not handle another A380 during the time period Norwegian was scheduled to depart.
The Hi Fly A380 was then scheduled to operate flights for Air Austral from Paris to Reunion Island.
https://twitter.com/mirpuri_org/status/1033326808765276161
That was back in August and September 2018.
So what has the aircraft been doing since then?
Well, not that much, it turns out.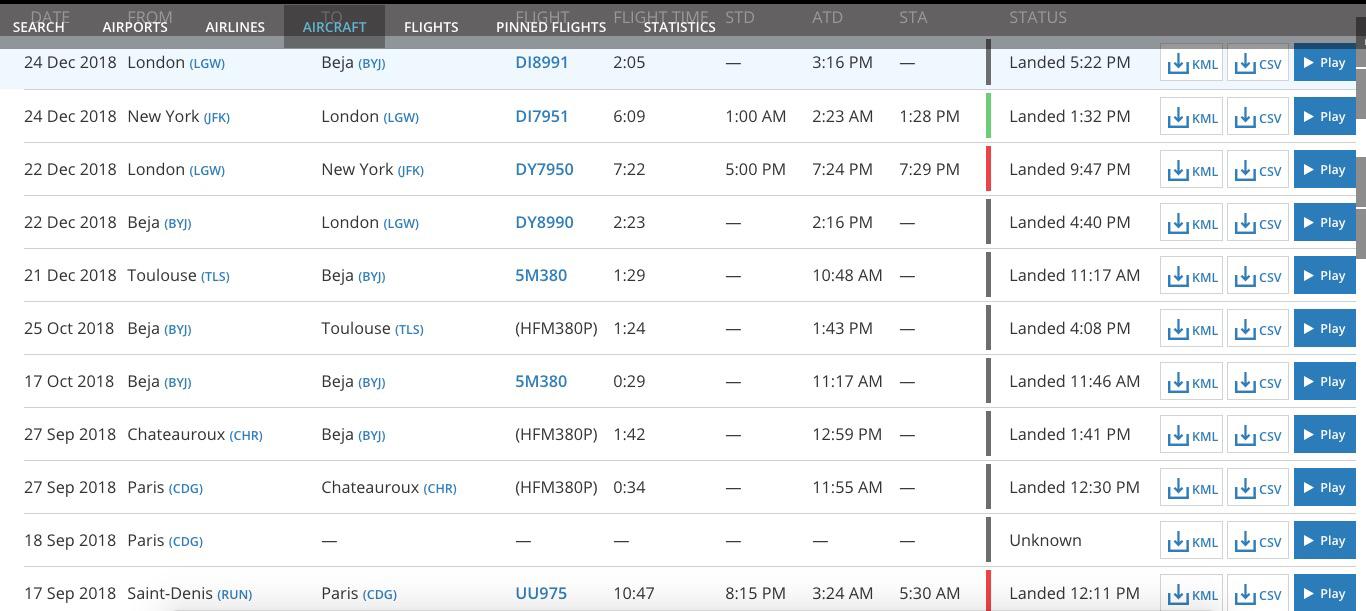 The plane did spend some time in Toulouse for maintenance and repairs following some minor damage sustained during an Air Austral charter in Paris.
2018-09-07: HiFly Airbus A380 (9H-MIP) on ops for Air Austral flight #UU978 to Reunion received minor engine casing damage when it collides with a jetbridge at Paris-Charles de Gaulle Intl Airport (CDG, LFPG) whilst under tow. https://t.co/Itc8z7Tbf5 pic.twitter.com/wlvuBB2uwT

— JACDEC (@JacdecNew) September 9, 2018
The flights to 'Beja' listed above are where the plane seems to rest when not being used — it's Hi Fly's base, as well as apparently the only airport in Portugal that can handle an A380 — I suspect this quirk was one of the reasons Hi Fly decided to take on the second hand A380.
It seems like the only revenue/charter flights the aircraft has operated since September 18, almost four months ago, was a single London to New York JFK rotation for Norwegian. The return was on Christmas Eve, which I suspect would have been a very busy travel period as people try and make it home for the Christmas period.
So why the low utilisation of such an expensive asset?
The plane did spend almost two months in Toulouse — I'm not sure if the maintenance and (minor) repairs actually took that long, or if they kept it there longer than needed as there was no charter flights for the plane to operate.
But outside that period there have still been many weeks (well over a month) where the plane has not operated any flights.
Hi Fly's business, in Europe at least, is seasonal. Travel during the European winter is greatly reduced. It's when many other airlines perform routine maintenance on their aircraft before the busy northern summer.
Hi Fly presumably did the math as to how many flights each year this aircraft needs to operate to break even.
But they also have an expensive asset that's spending almost all its time on the ground.
During the northern summer, especially during August, when so many Europeans take their summer holidays, I would expect the demand for this huge aircraft to be, well, huge.
It will be interesting to see if they can reach the sort of utilisation hours each day for this aircraft that other A380 operators would expect to have, and operate flights every single day for weeks on end.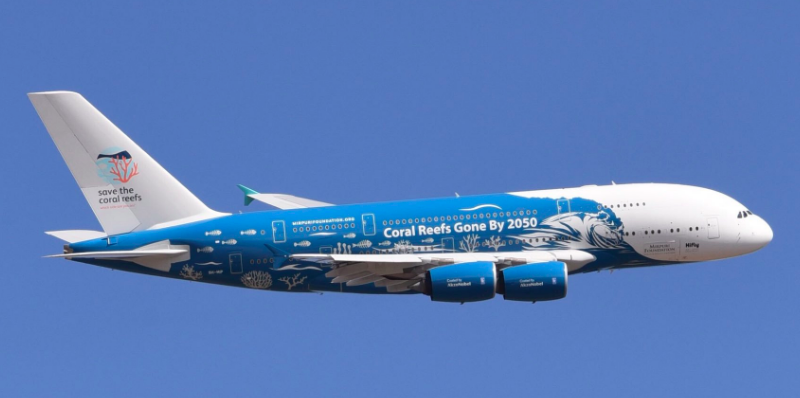 Bottom line
Noting the unexpected minor repairs in Toulouse, I'm fascinated to know if the low demand for this aircraft during the past few months fits in with Hi Fly's plans, or if they are left with a very expensive asset that no one really wants to hire.
If there was no demand from late September until late December, I would be surprised if there was much demand during January and February, as these are two of the quietest travel months of the year in Europe.
I'll keep an eye on the aircraft's movements once we get closer to summer to see just how seasonal their business is.
If they eventually decide it's no longer economically viable for them to keep such a large aircraft, there's little demand for a third hand A380 given two other Singapore Airlines A380s are being scrapped as we speak.
Do you think Hi Fly will keep their A380 long term?