It's time to say hello to the world's 14th A380 operator!
Last August, Portuguese aircraft leasing company Hi Fly announced that they'd be acquiring two A380s, which they planned to start flying by Spring 2018. This is a pretty big development, as it marks the first time that an A380 is being acquired on the secondhand market.
For a while I had wondered if this would actually happen, since we didn't hear anything about this for months. Then in April, Hi Fly confirmed that they'd indeed take over two A380s that used to fly for Singapore Airlines, given that Singapore Airlines is retiring the first five A380s that they took delivery of about a decade ago.
Today is the the big day for Hi Fly, as the airline has just taken delivery of their first A380. While I believe it will still be painted in Hi Fly colors, I sort of dig the all white paint scheme as well.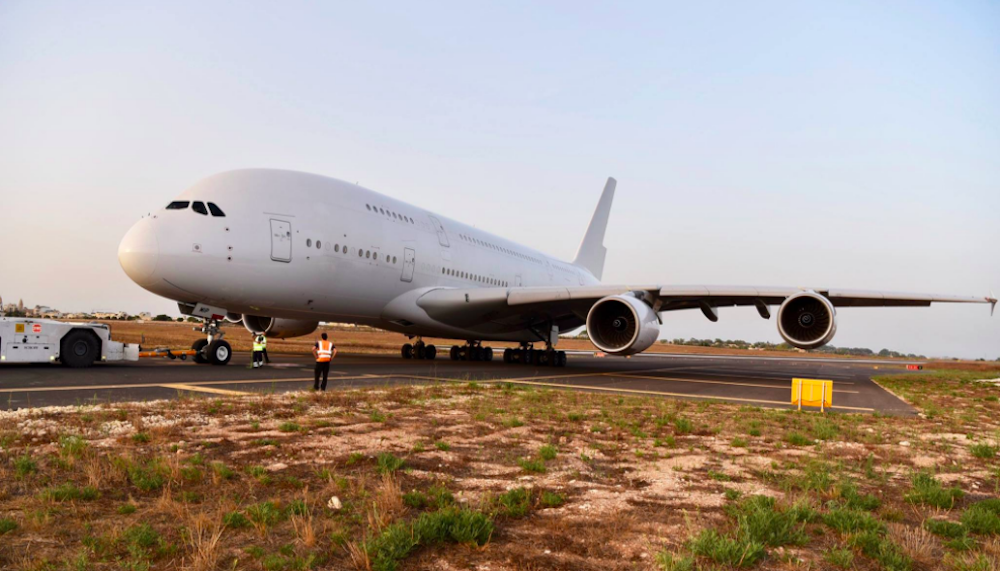 Hi Fly's first A380 features a total of 471 seats, including 399 economy seats, 60 business class seats, and 12 first class suites — they're maintaining exactly the same configuration that Singapore Airlines used to have.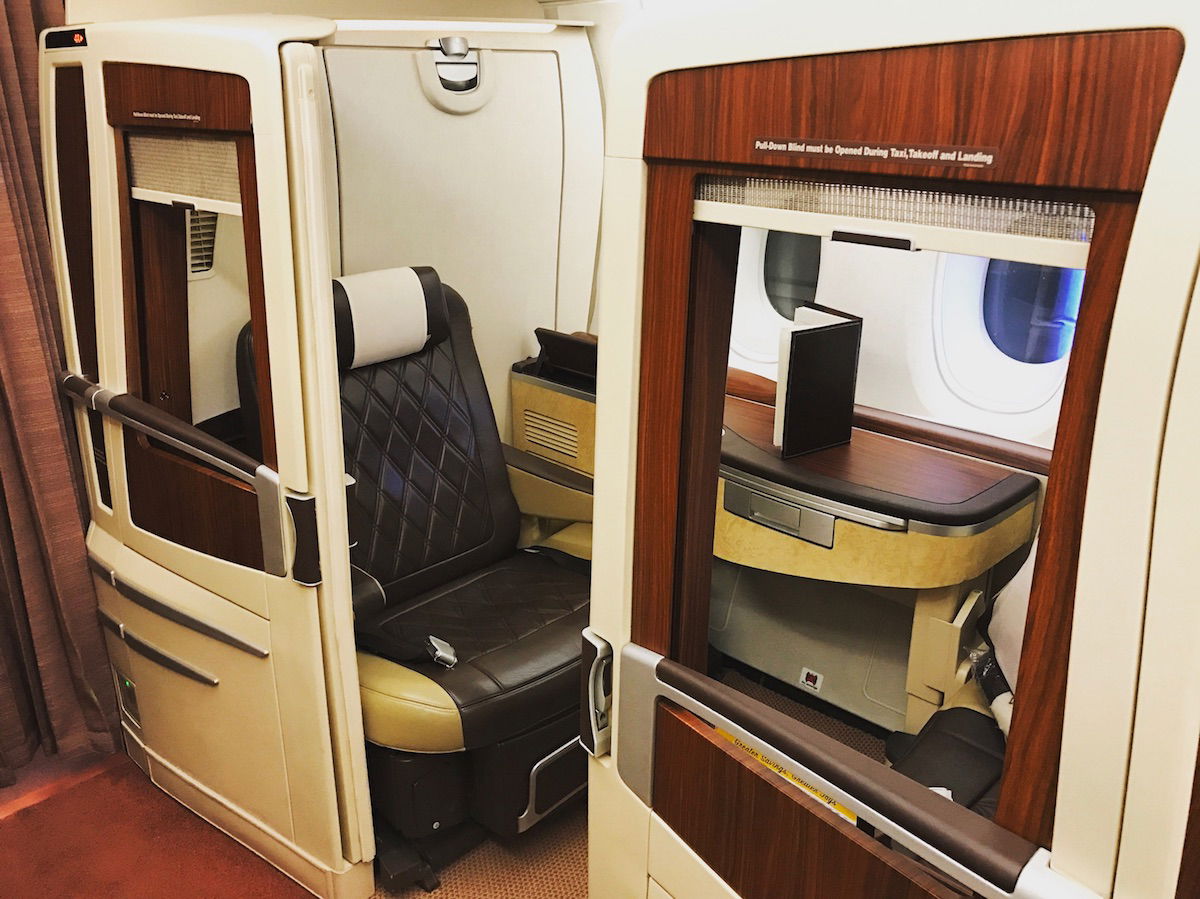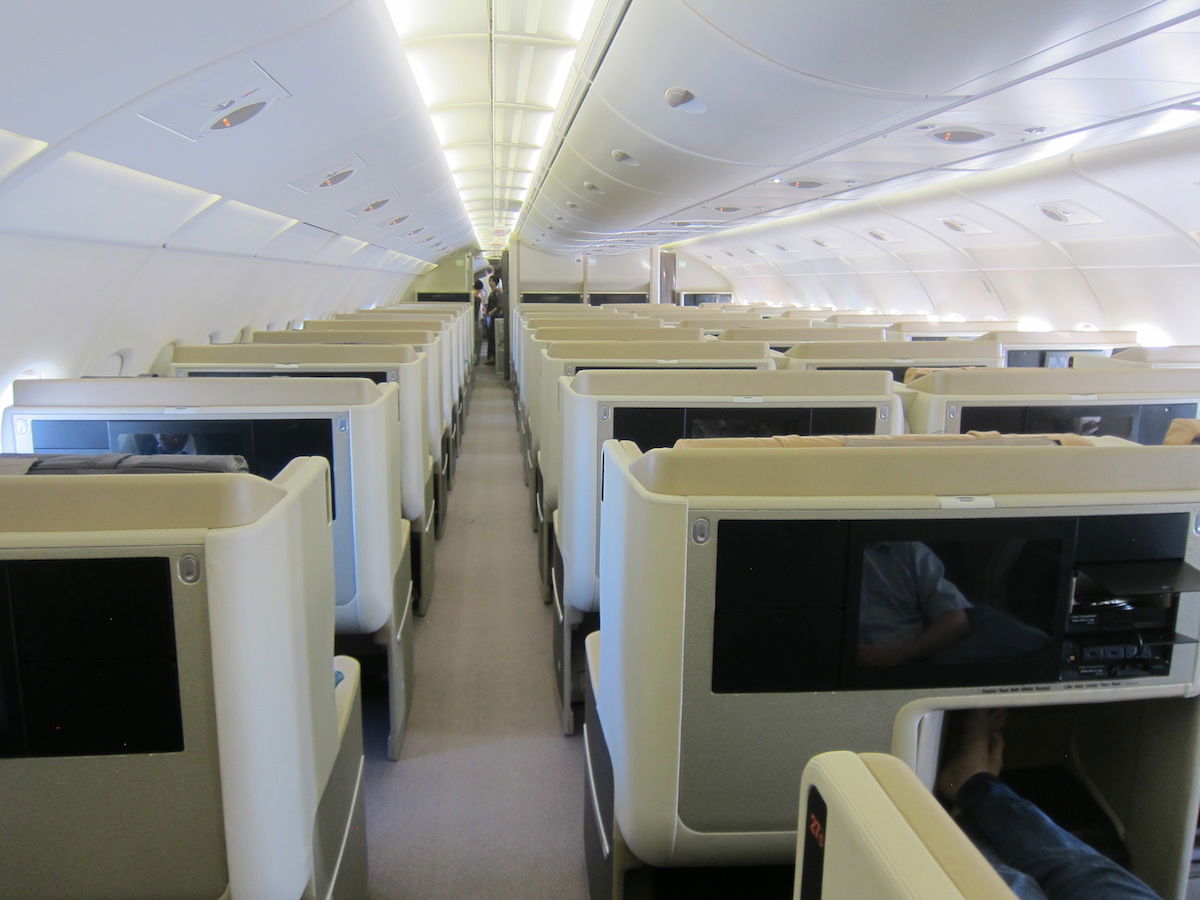 Now it just remains to be seen what Hi Fly will actually do with their A380s, which is the most interesting aspect of all this. Hi Fly has indicated that they hope to lease these planes out for longer periods of time. In general there seem to be a few ways these planes could most practically be used:
For Hajj charters, where there's always a huge amount of demand
Given the issues the 787 is having, there's a lot of demand for leased aircraft right now, though the A380 is also a lot of airplane to cover a 787
To cover increased seasonal demand, where an airline wants to grow, but doesn't have the planes to do so
I can't wait to see these two planes in the sky. Last year I flew a Hi Fly A340 from Ponta Delgada to Lisbon, which had a retro ex-Emirates interior. It was a cool flight, and I'd love to similarly try this ex-Singapore Airlines A380.
Anyone want to guess what the first assignment will be for the Hi Fly A380?
(Photos courtesy of the Hi Fly Facebook page)