As you may know from some of my previous posts, I hold an Australian passport. I am a UK resident as a result of having an ancestry working visa.
I enter the UK every 2-3 weeks when returning from trips away.
In the 2 years I've been living in London I would estimate I have entered the UK at least 40 times.
Because of my Australian passport, I had to complete a landing card each time and line up at the non-EU passports immigration line, which usually moves at a snail's pace, because there are people arriving from every corner of the globe. Many of them seemed to get absolutely grilled with a long series of questions by immigration officers.
What is the Registered Traveller Program?
After a few times lining up for 30+ minutes on a Sunday night at 9pm after arriving from a weekend away, I decided to invest in the UK's Registered Traveller Program. This is a paid service, costing £70 and lasting 12 months.
It offers the following benefits (taken from their website):
The Registered Traveller service can help you get through the UK border faster.

If you're a Registered Traveller member, you can use either of the following at some airports and train stations:

UK and EU passport entry lanes
ePassport gates – if your passport has a 'chip'
You also won't need to fill in a landing card.

You'll still need to carry your visa or biometric residence permit, if you have one.
The eligibility requirements are as follows:
You must be 18 or older and have either:

a UK visa or entry clearance
visited the UK at least 4 times in the last 24 months

You must also have an eligible passport.
The e-gates are significantly quicker than the other queues – even at peak times where there are several hundred people in the immigration hall, I've never waited more than 5 minutes to get through the e-gates, and it's usually less than 2 minutes.
If I'm saving, say 25 minutes, 20 times a year, that's eight whole hours each year I haven't been spending in an immigration queue.
That's an entire day's work.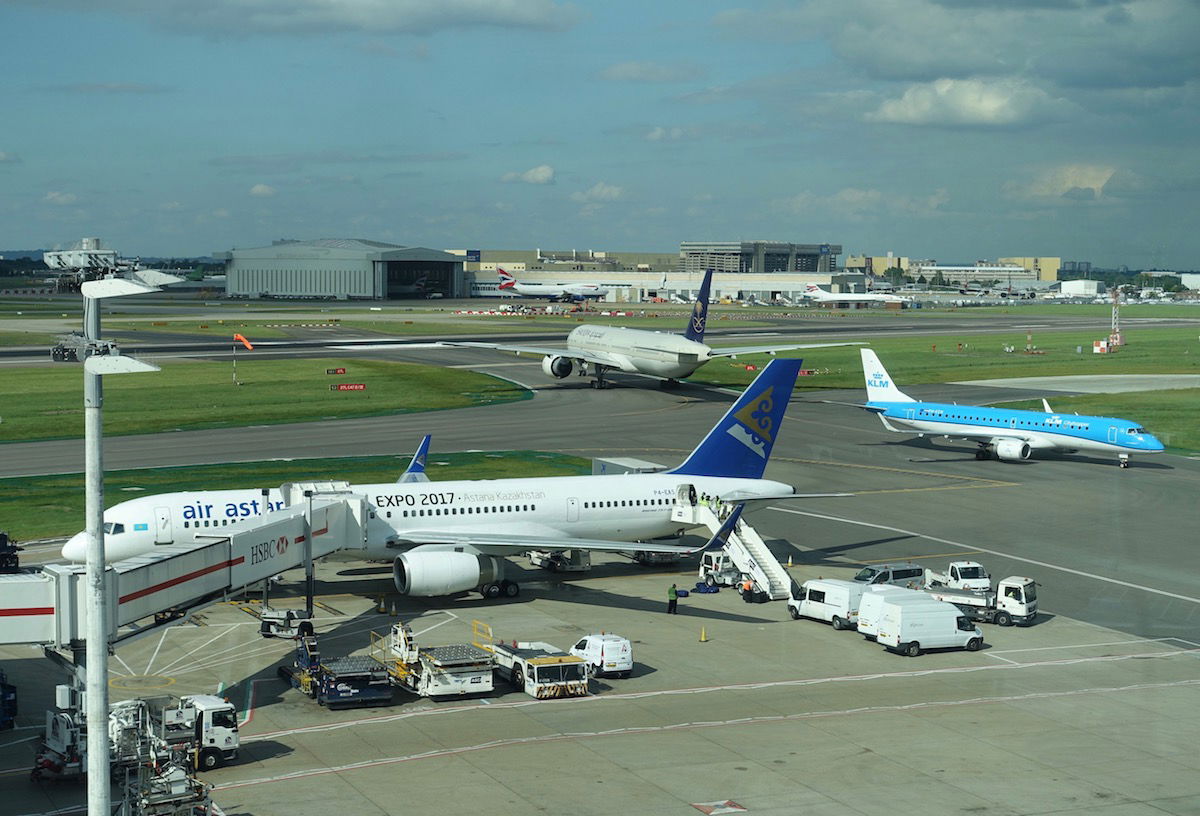 Immediately after Easter a month ago I had to renew my passport because I was running out of pages due to the amount of travel I had been doing. I don't receive a UK stamp when I enter via e-gates, but I do receive a stamp for each other country I visit, so it filled up quickly.
I landed at Heathrow Terminal 5 on Monday evening on British Airways following a long weekend away in Munich (which is a FABULOUS city, by the way). Being the end of a bank holiday weekend, the immigration hall was fairly busy.
I went straight to the e-gates and it wasn't until I walked up to the reader and pulled my new passport out of my pocket that I realised my Registered Traveller was linked to my old passport number and probably wouldn't work.
Sure enough, the machine said 'seek assistance.'
They have a special few desks for those people where the e-gate doesn't work (and it seemed to be about 10% of passengers – those e-gates seemed mighty buggy that day!).
I went to the nearby immigration desk, handed over my passport, residents permit and registered traveller ID card. This card comes in handy if the staff working the lines see your Australian passport in the e-gates queue and bark at you.
The conversation went as follows:
'I've just realised my Registered Traveller number is linked to my old passport and I've just renewed my passport'

'Well you're not a Registered Traveller anymore'

'Okay, here is all my documentation. Can I enter the country?'

'I need to see your Registered Traveller number that is on our system'

'It's on the back of my Registered Traveller ID card'

'That's not the number we have'

'What is the number?'

'It's your old passport number'

'Okay, that's 'XXXXXX'

'No I need to see the old passport'

'I don't have it with me –- its been cancelled'

'Then I can't help you –- you'll have to join the normal line'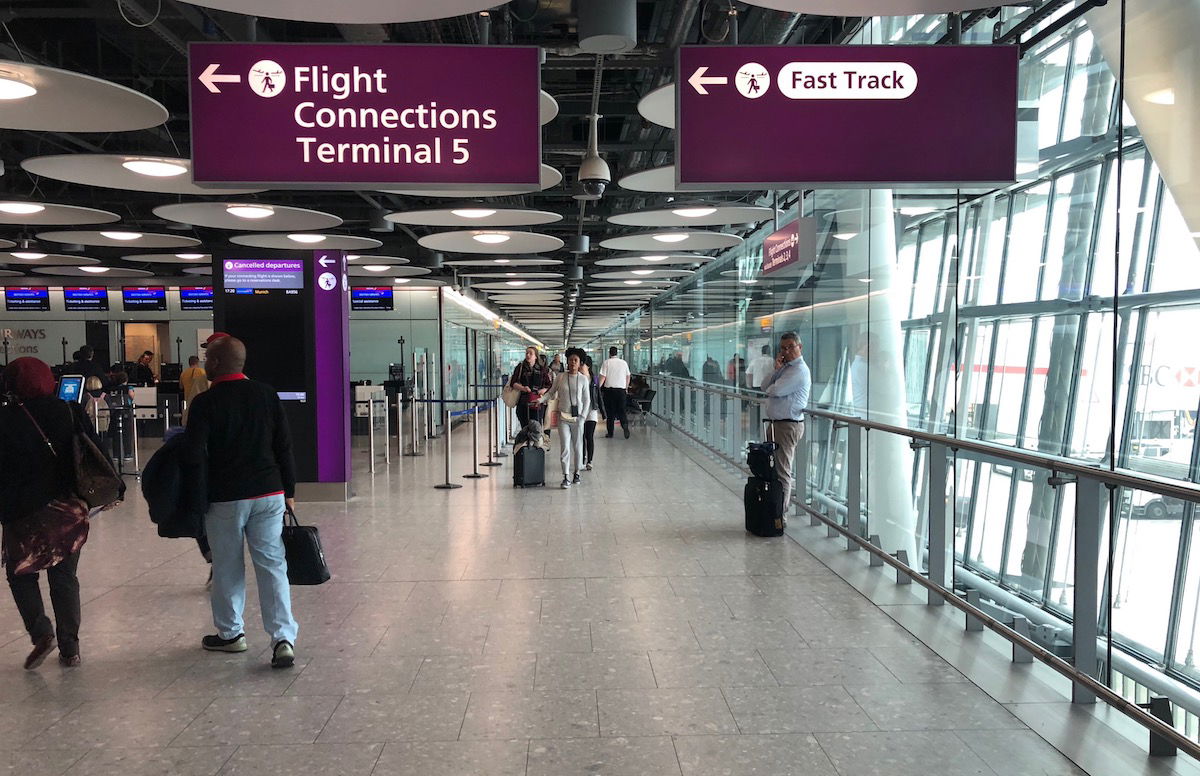 She sent me over to a 'normal' immigration officer, I explained the situation, and he also scolded me for thinking I was a Registered Traveller when I was no longer one.
He said I would need to complete a landing card but he didn't have any at his desk although 'normally he would.' He then said I would need to go to the back of the non-EU line, find a landing card, complete it, and join the normal queue.
So I did.
The queue took 40 minutes.
After the time saving, the next best thing about Registered Traveller that I had forgotten about, was the fact that you don't have to speak to anyone at immigration when you enter the UK. It is wonderful to be able to breeze straight through without being grilled about where I had been and what I had been doing even though I live here.
Bottom line
Of course this is my own fault for not updating my Registered Traveller as soon as I got my new passport.
This morning I updated my passport number online at a cost of £20, and should be able to use the e-gates again in about a week.
Monday night's experience reminded me just how valuable the service is if you are very regularly entering the UK on a non-EU chip passport. You are paying for the convenience and I wouldn't recommend it unless you are entering the UK at least five times per year because it isn't cheap.
For me it's worth its weight in gold for the time saved, empty passport pages, and the lack of questions from immigration officials.
If you would like to sign up you can do so here (there's no referral benefit to me or anyone else!).
Have you signed up for Registered Traveller?