Hainan is driving me nuts. I've never seen anything quite like this before…
My last failed attempt to review Hainan
Last December I had intended to review Hainan Airlines' new 787-9 business class, though shortly before departure I was hit with an aircraft swap.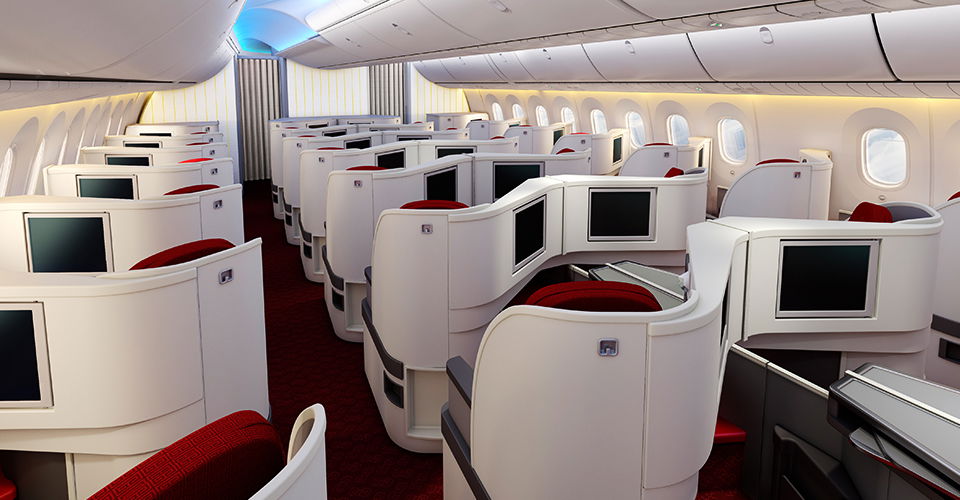 Hainan's new 787-9 business class
I had been monitoring the seatmap, and a few days before departure the seatmap updated from a 1-2-1 configuration to a 2-2-2 configuration. While not usually the end of the world, I was taking that flight specifically to review their new business class, so I decided to book a different flight instead. After all, I didn't need to review Hainan's "old" 787 business class again.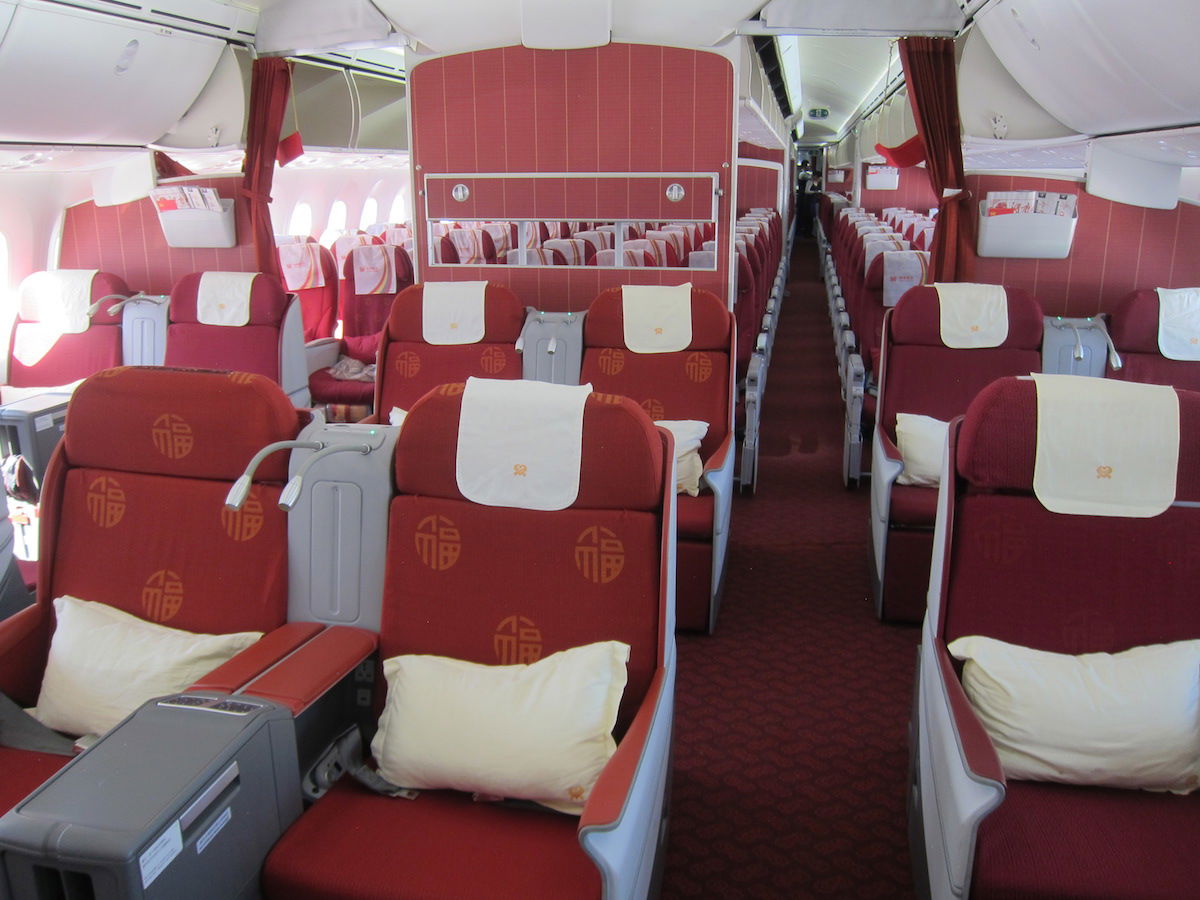 Hainan's old 787-9 business class
Hainan is notorious for last minute aircraft swaps, so I figured I'd have better luck next time.
Trying to fly Hainan, again…
After having to cancel last time, I'm scheduled to fly Hainan from North America to Asia in about a week, as this is how I'm positioning to Taipei in order to fly Starlux Airlines.
I've been monitoring the seatmap constantly to keep an eye on the configuration. When I booked, the flight was scheduled to be operated by a plane in a 1-2-1 business class configuration.
In the past seven days, Hainan has changed the seatmap for my flight six times. SIX TIMES. That's nearly once per day (for those who are really bad at math).
In each case it switched between this seatmap…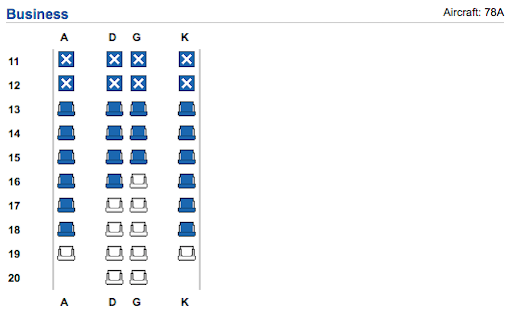 And this seatmap…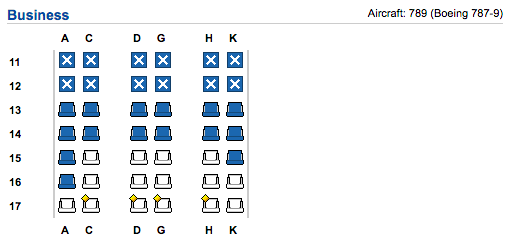 Look, there are a lot of airlines out there that are notorious for last minute aircraft swaps.
But how on earth is it possible to be so disorganized that in a seven day period — not even within a week of departure — you change the aircraft type on a route six times?
Are they actually consciously making these changes, or does Hainan have randomly generated seatmaps daily that are based on absolutely nothing? Wouldn't it make sense then to just manage expectations and always display the old seatmap, and then within a couple of days of departure, when plans firm up, display the correct seatmap?
As I'm sure you guys can appreciate, this presents a challenge for me. I'll only fly Hainan if the flight features their new business class, while I won't if the flight doesn't feature their new business class.
But I also have to position to my transpacific gateway. I guess I should just book a positioning flight, but be prepared to throw it away if this doesn't work out?
How many Hainan 787s have new business class seats?
Hainan has two types of new business class seats, though both are reverse herringbone. I'll take either of them, but I've been trying to figure out just how many of Hainan's planes have these new seats.
The reason it's tough to figure this out is because the airline is sort of in financial ruins, so they've returned some new planes, and it can be tough to track how many planes are actually still flying.
Best I can tell:
Hainan has around 29 Boeing 787-9s in their fleet
All of the 787-9s delivered starting in May 2017 have the new seats, give or take:

About nine of those 787-9s were delivered before May 2017
About 20 of those 787-9s were delivered in May 2017 or later
If my assumptions are correct, it seems about two thirds of Hainan's 787-9s have the new seats, which seems like good odds? Can anyone confirm or deny that?
Bottom line
Hainan sure doesn't seem to want me to fly their new 787-9 business class! There are plenty of airlines known for last minute aircraft swaps, though I've never seen anything quite like what Hainan is doing before.
Six aircraft swaps in seven days?! Wow…