I don't really pay that much attention to the stuff going on with the Middle East carriers, at least outside of reading the headlines and a few of the stories that Ben posts here on the blog. It's just not that interesting to me since I've never flown any of the those carriers, and frankly don't have any burning desire to do so. I also haven't explored much of that part of the world, aside from a long weekend trip to Bahrain (when United still flew there).
That said, I think I have at least a decent grasp of players and the animosity between the ME3 and US3. I read enough to know that the Qatar Airways' CEO, Akbar Al Baker, is known for saying some outlandish stuff and seems to enjoy poking at his US counterparts any chance he gets.
But I took a greater interest when he said something to the effect of you are being served by grandmothers on American carriers. Because my mother-in-law had just informed my wife and me that she wants to become a flight attendant!
Becoming a flight attendant as a senior
I'll admit that I was caught off guard by her announcement. She has been the director of a small preschool for as long as I've known her — about a decade — a career which she came to later in life at that, and with which I thought she was reasonably happy. So it was perplexing to me as to why she would want to switch to a service oriented field that involves lots of travel, late nights, early mornings, stressful situations, and working in a confined tube all day.
But then Tiffany convinced me that maybe it's not such a crazy idea after all.
That it would keep her active, and motion is lotion and all that. So I'm trying to keep an open mind and be supportive. I also figure that after having flown well over a million miles on US carrier that I might have some insights into the profession, at least from the passenger perspective.
Delta is hiring
She has her eyes set on working for Delta, mostly because she and my father-in-law live in southeastern Michigan which is of course a fortress Northwest Delta hub. She has some friends that work for Delta and, importantly, Delta is apparently hiring. Of course, if it's about proximity, Spirit has a large operation in Detroit as well. I don't know if they are actually hiring, but based on my recent experience, there is no doubt that they need more help!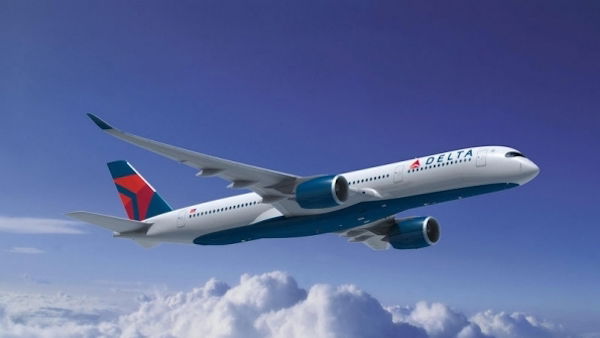 Anyway, I had the chance to chat with her about why she wants to be a flight attendant and she mentioned the health insurance and travel benefits since her three kids are spread out across three states and she figures this would enable her to visit them more often. I don't know all that much about employee travel, but I've heard that it's not quite as good as it used to be thanks to much fuller planes, so I guess I'm a bit skeptical of how much that is worth.
In terms of qualifications, her degree and experience in early childhood education has certainly taught her to be patient with people, to speak slowly, and not to get annoyed when people don't listen to you. Come to think of it, maybe spending everyday with obnoxious, entitled, self-centered preschoolers isn't a whole lot different than working the forward cabin on most US carriers. 😉
Jokes aside, perhaps the part that causes me to raise an eyebrow is the lifestyle. I don't know any flight attendants personally, but it has always seemed like a fairly challenging job to me, both mentally and physically. I mean, I tilt toward the introverted side of things so having to interact with literally hundreds of people every day would probably have me hiding under my bed after a week. And you have to be nice to people, though perhaps not all the time.
Then there's the physical side of the job. Obviously we're not talking about doing construction work here, but you still have to be on your feet a good part of the day. I've got a ways to go to hit 60, but I still get tired of standing around.
Then again, as a former preschool teacher, she's used to being on all the time and chasing little rugrats around a classroom, so maybe being a flight attendant will seem easy?
Bottom line
I'm really interested in your thoughts on my mother-in-law's potential new career. Does she have a chance of getting hired, or are all of Al Baker's grandmotherly flight attendants grandfathered into their positions, having flown with their carrier for decades? Assuming that she's really serious about applying, what can she do or say to make herself a more attractive candidate? What else should she be considering?
I don't think she reads my posts, but I'll be sure to pass along any constructive advice. Or if you think it's just a bad idea — don't worry, you're not alone — you can (politely) say that as well.
And who knows, you might just have another grandmother working your flight in the near future. Somewhere Al Baker is saying, I told you so.
What do you think about becoming a flight attendant later in life?