Move over British Airways, Lufthansa, Qatar Airways, and Virgin Atlantic! There's about to be a new global player.
What we know about Obike Air
Nigerian visionary Ifeanyi Obike is taking to LinkedIn to share his latest venture, which is a new global airline. While details are limited as of now, he has been promoting it heavily in the past week, and is looking for investors and partners "from the private and public sectors from around the world to join this mission."
It started with him dropping a hint about a week ago, with the carrier's new logo.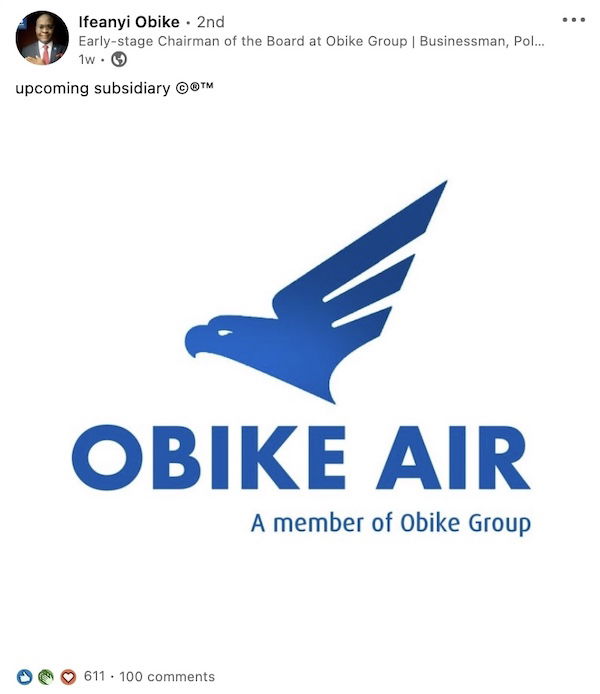 Then he posted pictures of a 747 in Obike Air's livery.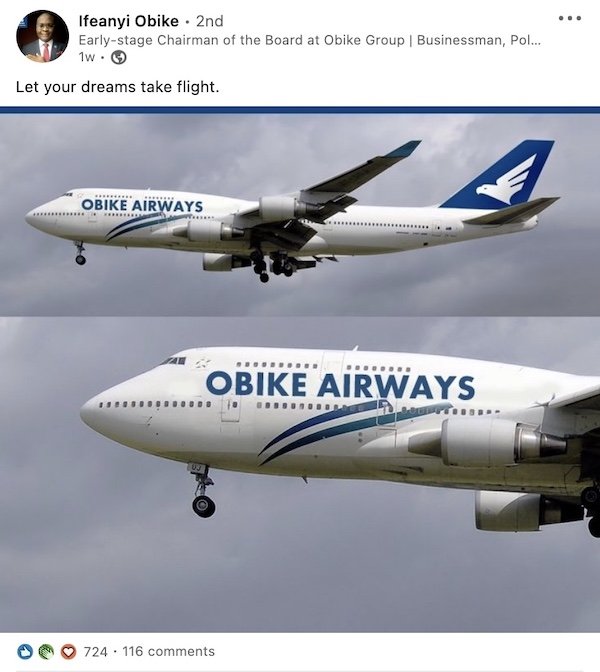 Then he asked people in which "box" they'd like to belong — I'll take a seat on the Board of Directors!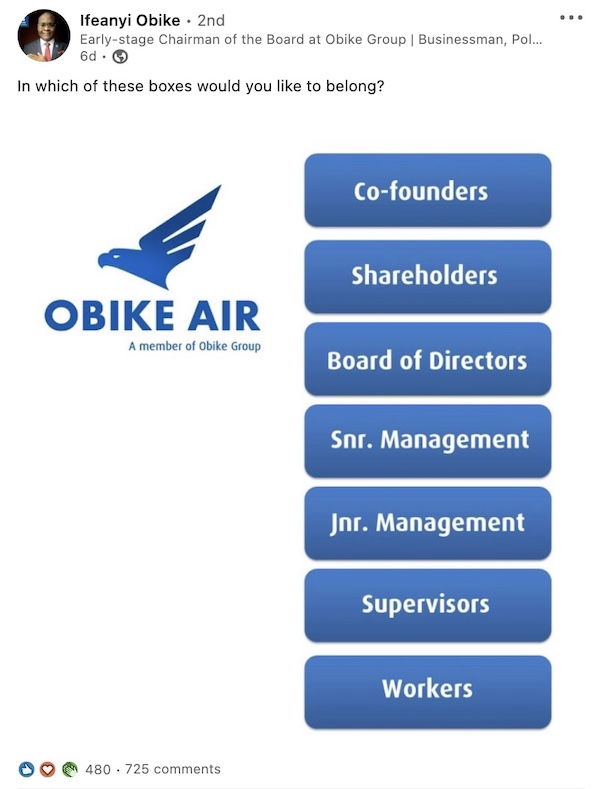 It's important to benchmark, and he shares that Obike Air's peers are British Airways, Lufthansa, Qatar Airways, and Virgin Atlantic.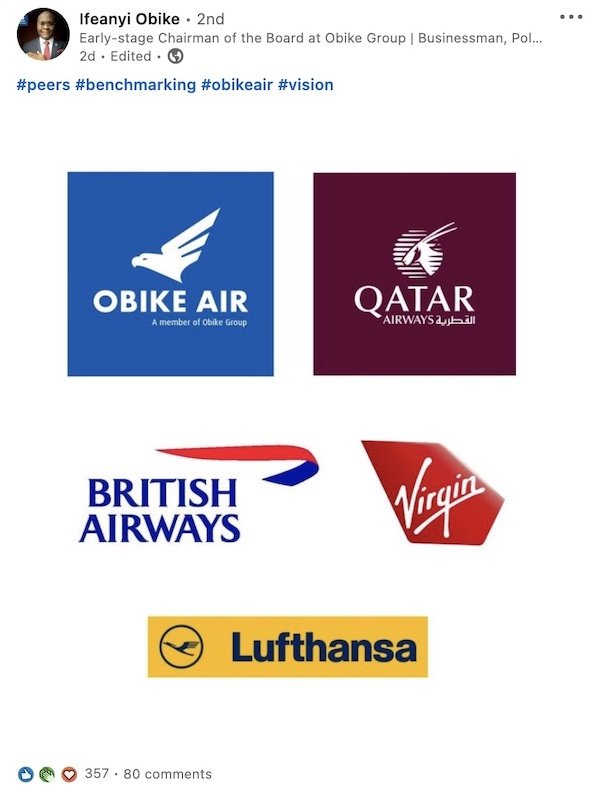 It looks like Obike Air won't just fly 747s, but also 787s.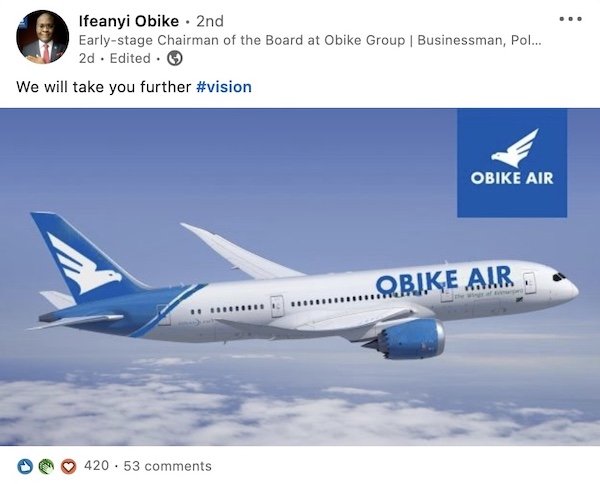 And they've really figured out all of the important big-picture details, like the "hostess uniform." Personally I think if this airline wants to be successful they need a hat that's better color coordinated with the rest of the uniform.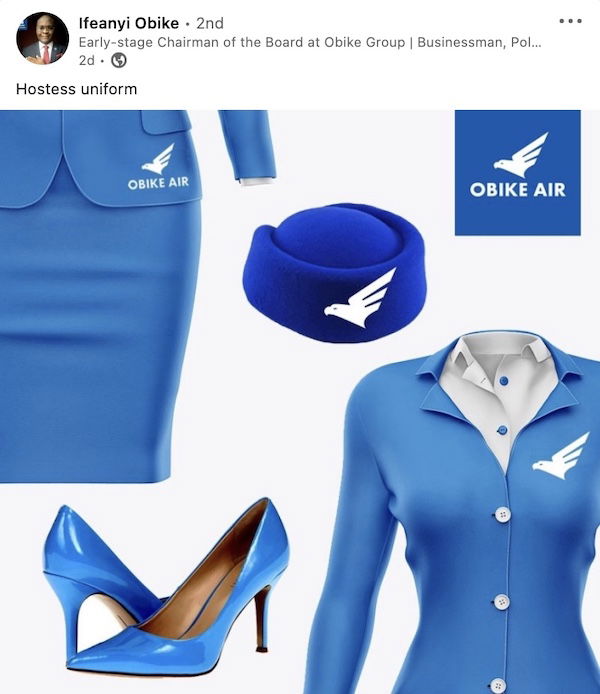 Things are progressing quickly — "the eagle is about to take off." Nope, that's definitely not an Air Tanzania 787, despite the Tanzanian flag on the side of the plane, and Air Tanzania's website written on the engines.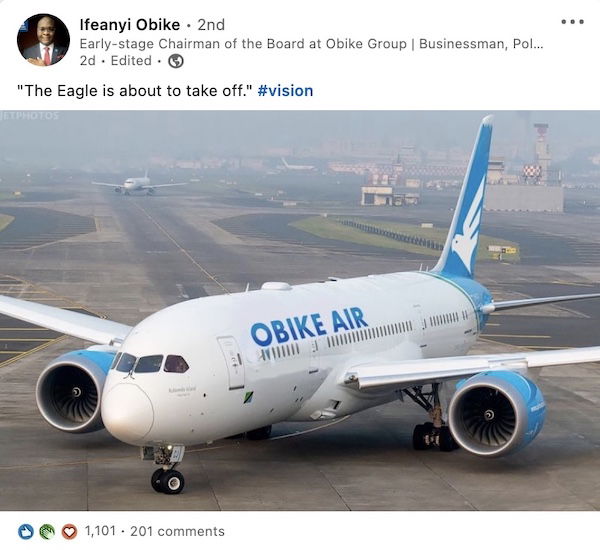 Anyway, you can bet I'll be on the inaugural flight…
So, who is Ifeanyi Obike?
You might be wondering "is this legitimate?" For those of you who haven't heard of Ifeanyi Obike, his "projected net net-worth by 2030 stands at 48.7 billion USD." Move over Bill and Jeff! And with billions of dollars, why is he even looking for partners and investors? He could easily fund all of this himself!
The man seems to run quite an empire…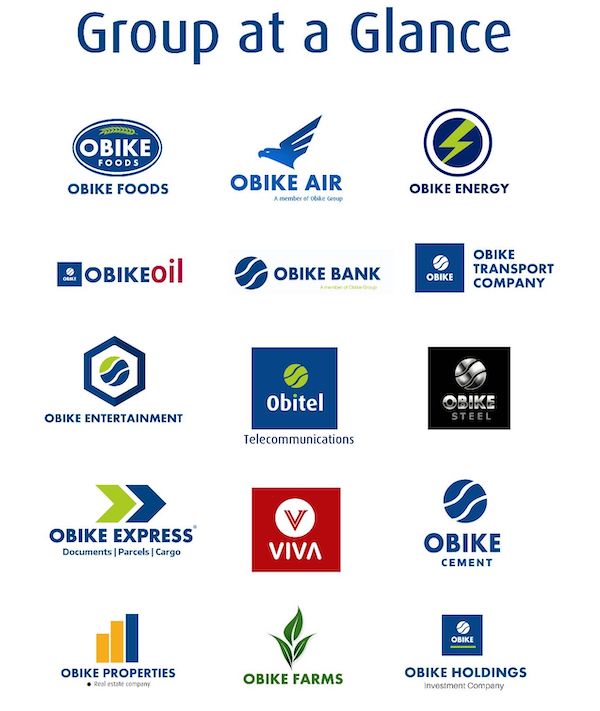 Not listed above is Obike University, which I'm sure will be a world renowned institution of higher learning.
And before anyone thinks this guy isn't legitimate, I'm here to tell you you're wrong. Would he be hiring an "Executive Chuaffeur" for himself if he weren't the real deal?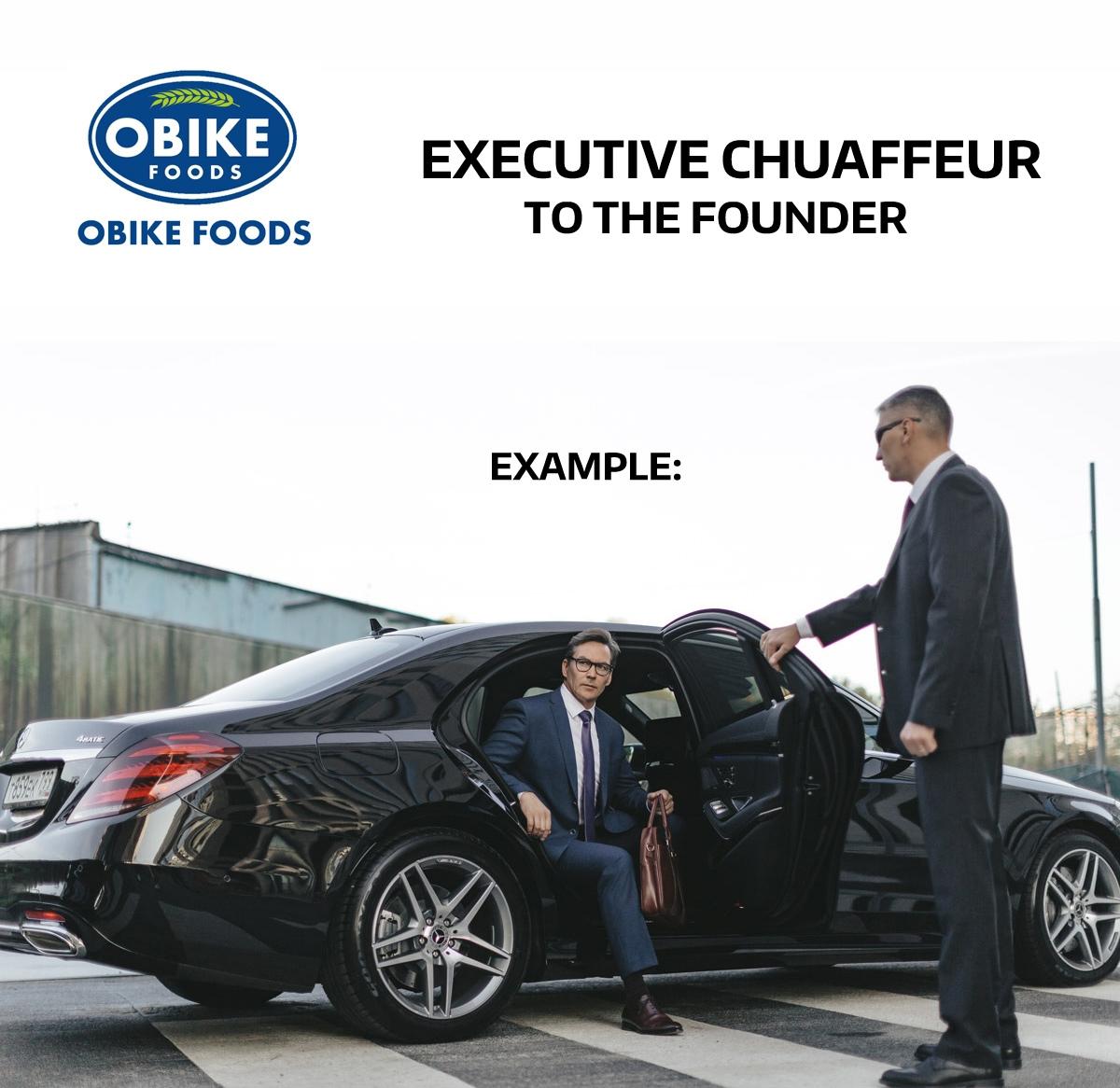 Okay, in fairness, it's a volunteer role, though generously Obike Foods will provide the vehicle and a suit and tie.
I wonder if Obike Airways will also have volunteer pilots? I've always wanted to fly a 747, so as long as they provide the uniform and plane, I'm in!
Bottom line
Aren't "airline" "startups" fun?