I live in Miami, and one question I'm constantly asked is why I don't fly out of Fort Lauderdale more, given that JetBlue flies out of there, and I quite like JetBlue.
For example, reader Andrew asked the following on a post yesterday:
Ben, I don't know why you restrict yourself to MIA that way. FLL is just a few miles to the north, and is a major focus for JetBlue, one of your favorite airlines. Given the presence of another major airport just a few miles away, why do you feel so tied to American and MIA?
It's a totally fair question, and one I wanted to address in a post.
Why I far prefer flying out of Miami over Fort Lauderdale
I have a very strong preference for flying out of Miami (MIA) rather than Fort Lauderdale (FLL). It's not that I'm unwilling to fly to or from Fort Lauderdale, but it takes a lot for me to choose to fly out of FLL over MIA.
I'd consider it if JetBlue had a great Mint fare and I needed to go to Los Angeles or San Francisco, or if the fare difference were really significant (like $200+). But short of that, I just choose Miami every time.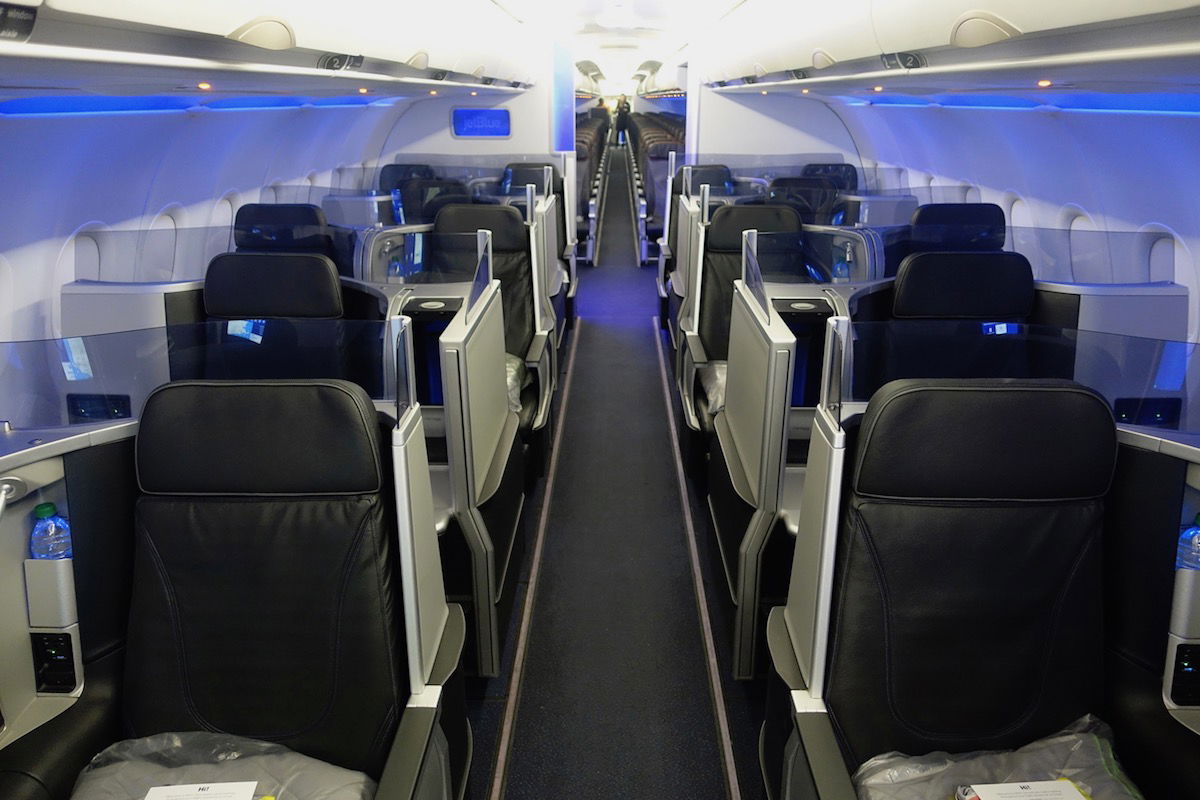 A good JetBlue Mint fare would get me out to FLL
Why?
Miami is so much more convenient
I live literally 10 minutes from MIA without traffic (and I usually fly early in the morning, when there's no traffic). Never in my life before have I lived less than 30 minutes from an airport, and I can't even begin to say how convenient that is. It's one part of my travel journey that causes zero stress.
I can leave for the airport an hour before departure, and still get to my gate before boarding starts. If I'm picking up Ford from the airport, I usually leave home a few minutes after he touches down to pick him up, and then it's timed perfectly.
Living so close to a major global airport truly is one of my favorite things about living in Miami.
I also wouldn't say Fort Lauderdale is just a "few miles to the north." From my place it's an extra 20 miles. Just to give a sense of travel time:
Yesterday at 4PM it would have taken 18 minutes to MIA and 53 minutes to FLL
This morning at 5AM it would have taken nine minutes to MIA and 32 minutes to FLL
That might not sound like that huge of a difference, but when you like to take morning flights, it does make a difference.
Driving to Fort Lauderdale scares the heck out of me
One thing I don't love about Miami (and Fort Lauderdale, and the entire area) is the drivers. This region has the worst drivers of anywhere in the world I've ever been.
Here's the thing — I can totally adapt to just about any driving style, but the problem with South Florida is the variety of drivers. It's like combining the driving style of The Villages with the driving style of Bogota. It's just awful.
In particular, I-95 between Miami and Fort Lauderdale has to be one of the least pleasant stretches of highway out there. The drivers are awful, there's not proper separation between lanes, and more often than not I feel grateful to get off the highway alive.
My mom had an accident on this stretch a couple of years ago, and it's rare I don't see a major accident or a major appliance falling out of someone's pick-up truck on this stretch of highway.
Honestly, driving to Fort Lauderdale gives me anxiety, and I'm so much more at ease if I can avoid it.
Lastly, there's no practical public transportation alternative. I adore the Brightline, but that would require first getting to the Brightline station in Miami, and then getting from the Brightline station in Fort Lauderdale to the airport. The entire process probably triples travel time.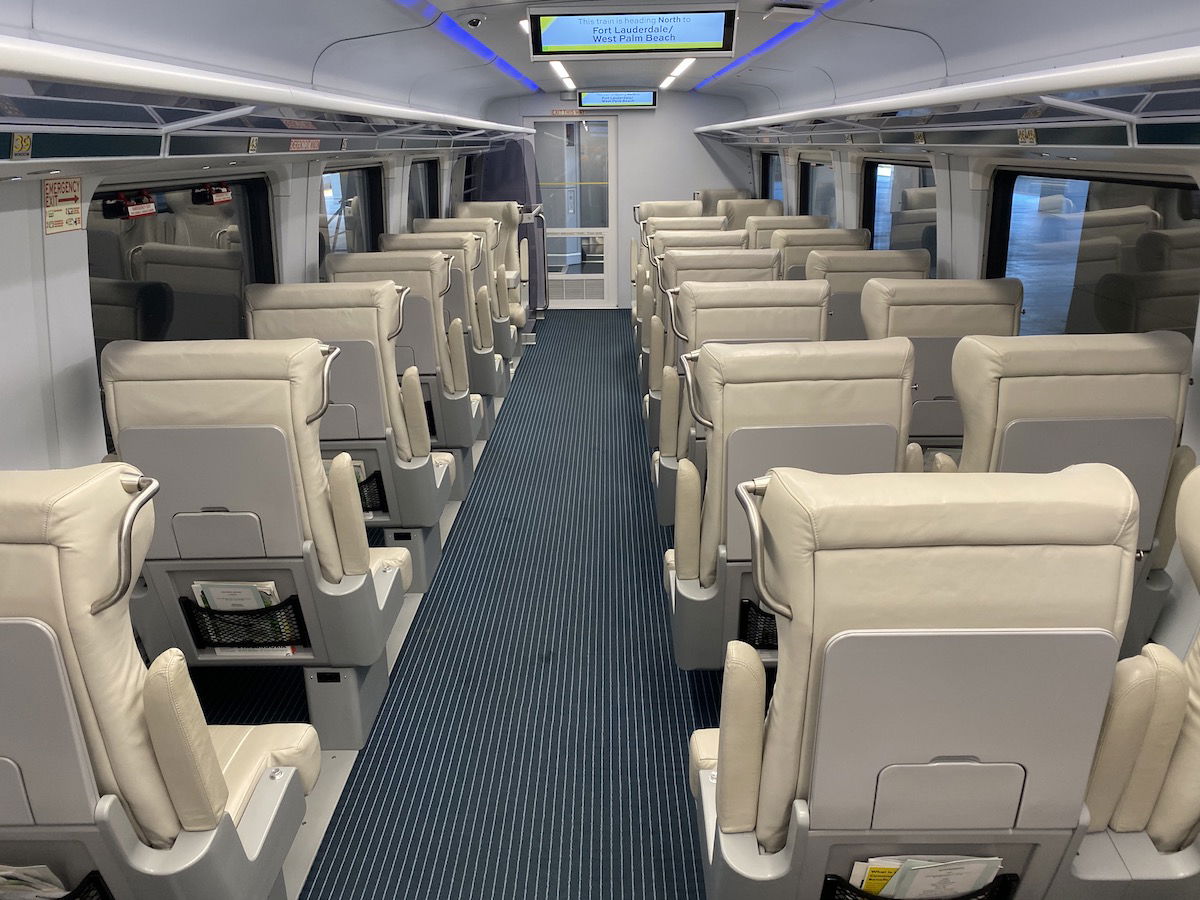 I wish Brightline had a direct connection to FLL
Miami has solid lounge options, Fort Lauderdale doesn't
While I usually don't show up at Miami early, the reality is that I have all kinds of solid lounge options I have access to, from American Admirals Clubs, to the Amex Centurion Lounge, to three Priority Pass restaurants.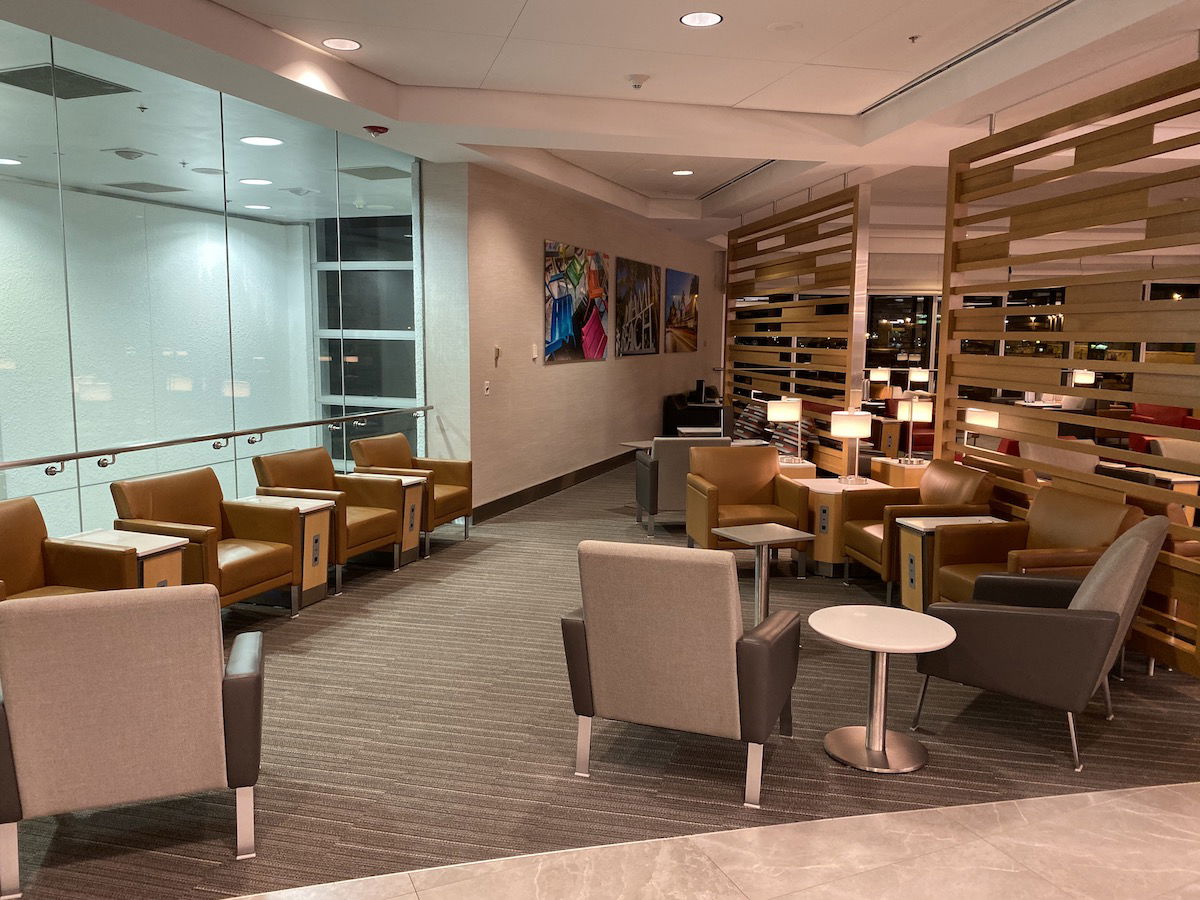 The Admirals Club Miami — quiet in the mornings, with good coffee
I don't usually use them, because I can plan to arrive close to departure. If I flew out of Fort Lauderdale I'd have to leave more of a buffer, and flying JetBlue there aren't any lounges I could use.
That's not a deal breaker, or anything, but it's another reason to prefer Miami, especially when there's a delay.
American in Miami isn't worth avoiding (right now)
Obviously I'm disappointed by American's lack of service culture, but I've consistently acknowledged that I don't think American Airlines is worth avoiding out of Miami at the moment. The summer of 2019 was beyond horrible for them operationally, but:
At the moment American is as operationally reliable as they've ever been
American has high-speed Wi-Fi on all of their mainline domestic aircraft
American usually operates wide body planes with flat beds from Miami to Dallas, Los Angeles, and New York
One way or another I can usually find a way to snag a first class seat, either by paying a reasonable fare, using a confirmed upgrade, or by complimentary upgrade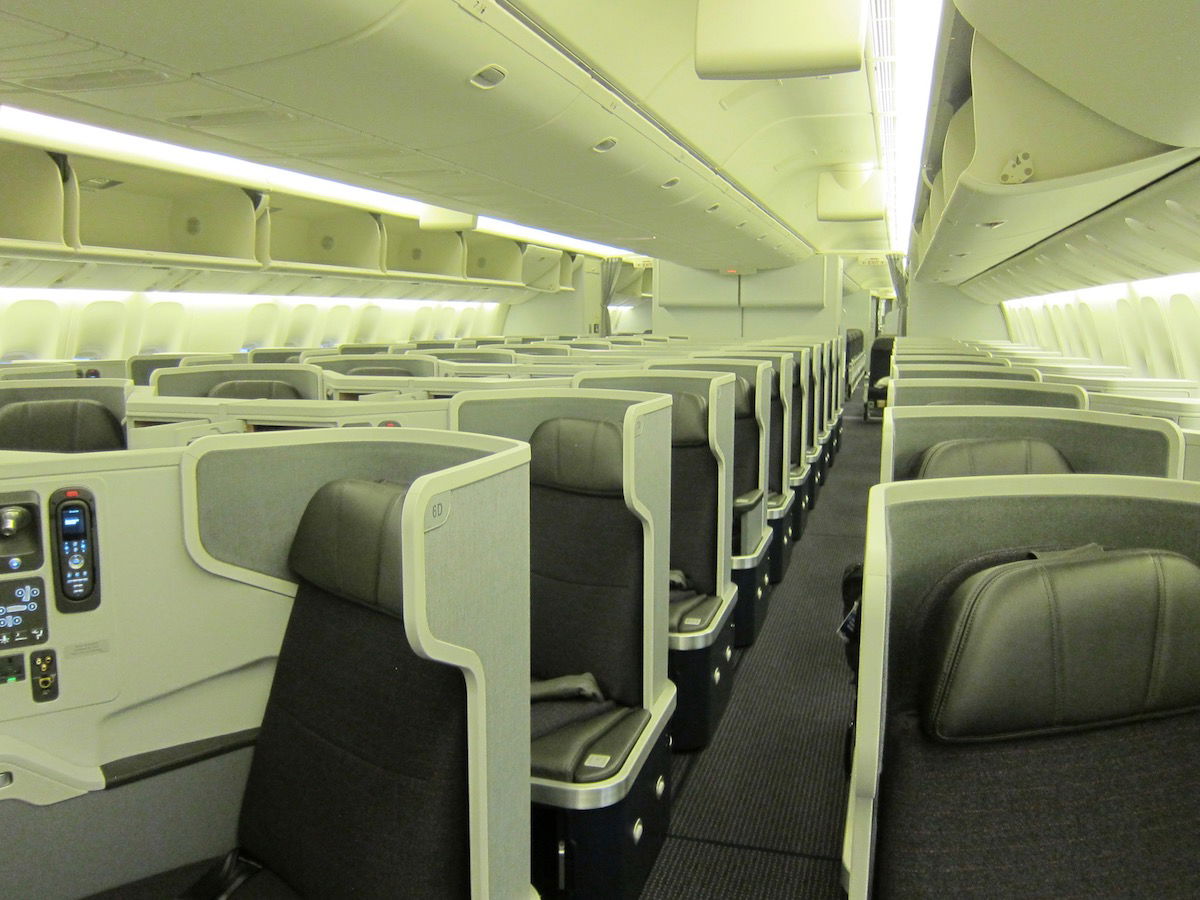 American operates many domestic routes out of Miami with wide bodies
While I enjoy JetBlue if I'm flying in economy, there is a big difference between a first class seat and an economy seat when it comes to being productive on a longer flight, in my opinion.
Sure, American's onboard catering isn't good and service leaves a lot to be desired, but practically speaking I'm happy enough flying an airline that's operationally reliable, has an extensive route network, and has high speed Wi-Fi.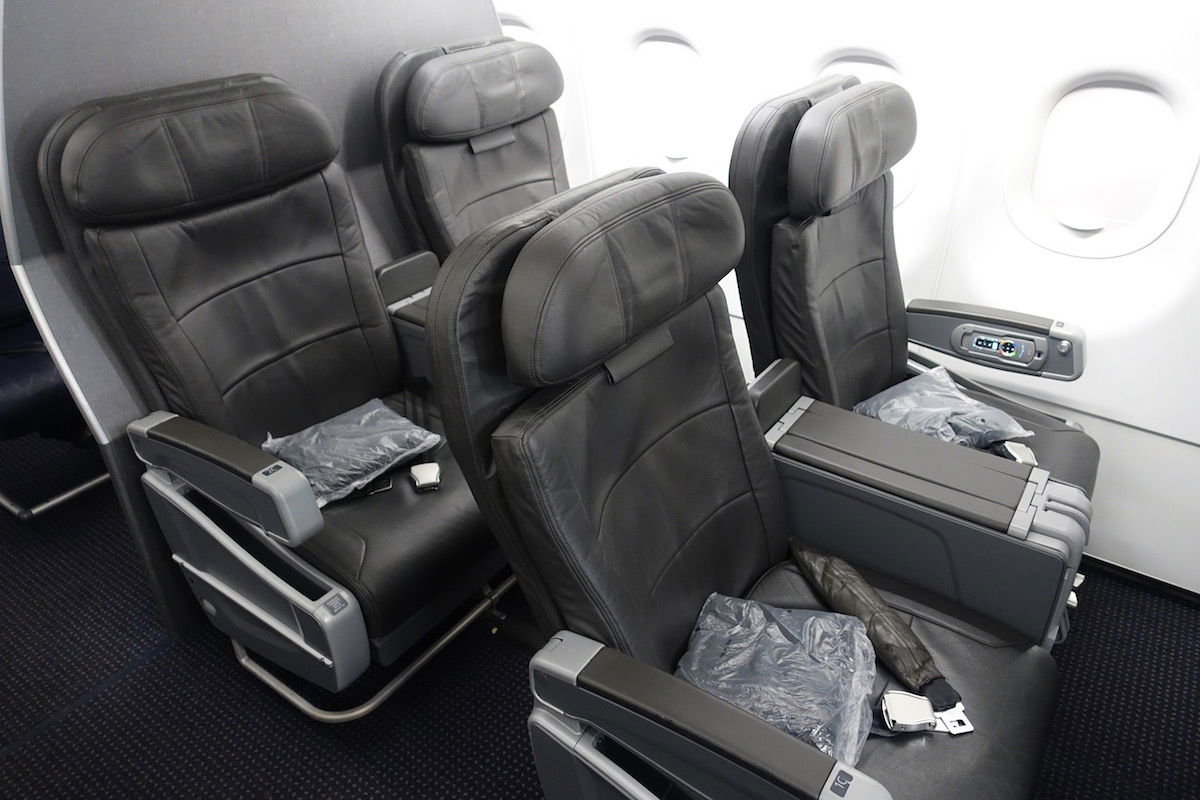 I'm super happy with a first class seat and high speed Wi-Fi
A reader's perspective on MIA vs. FLL
In response to Andrew's question, reader Jonathan left the following comment, which I think is worth sharing:
To everyone who does not live in SoFla.. FLL is NOT near to MIA …it is a complete pain to get there… there is no Metrorail to get to it. You have to drive a good minutes in the express lanes praying that you do not hit traffic or likely an accident, which will then throw off even any sense of getting there on time. Then you have to park which is pricey.. the airport is older with 4 terminals that are only connected on the outside, exception is 3 and 4. It is a complete pain to get to. Then of course customs is the worse where I, a US citizen, have had to wait 3 hours in line before.

MIA is quick, fast, more modern, great shopping, and customs is very fast. In fact I got back this morning on Avianca from Colombia, took 10 minutes to go through customs.. and 20 minutes or so, I am home in Brickell …this is why if we live in the 305, why we choose MIA over FLL even though it may be cheaper… time is also money…
Bottom line
It's not that I'm unwilling to fly out of Fort Lauderdale, but to me there's something so nice about being just 10 minutes from a major global airport. Not only does it take more time to get there (and is more expensive if using rideshare), but I-95 also scares the hell out of me.
Add in that there are no lounges and that American is actually okay out of Miami at the moment, and I have a strong preference for MIA over FLL.
To other 305ers, where do you stand on this? Under what circumstances do you choose FLL over MIA?