Earlier this week Air France announced plans to retire its fleet of nine Airbus A380s effective immediately, making it the first airline in the world to retire its entire super jumbo fleet.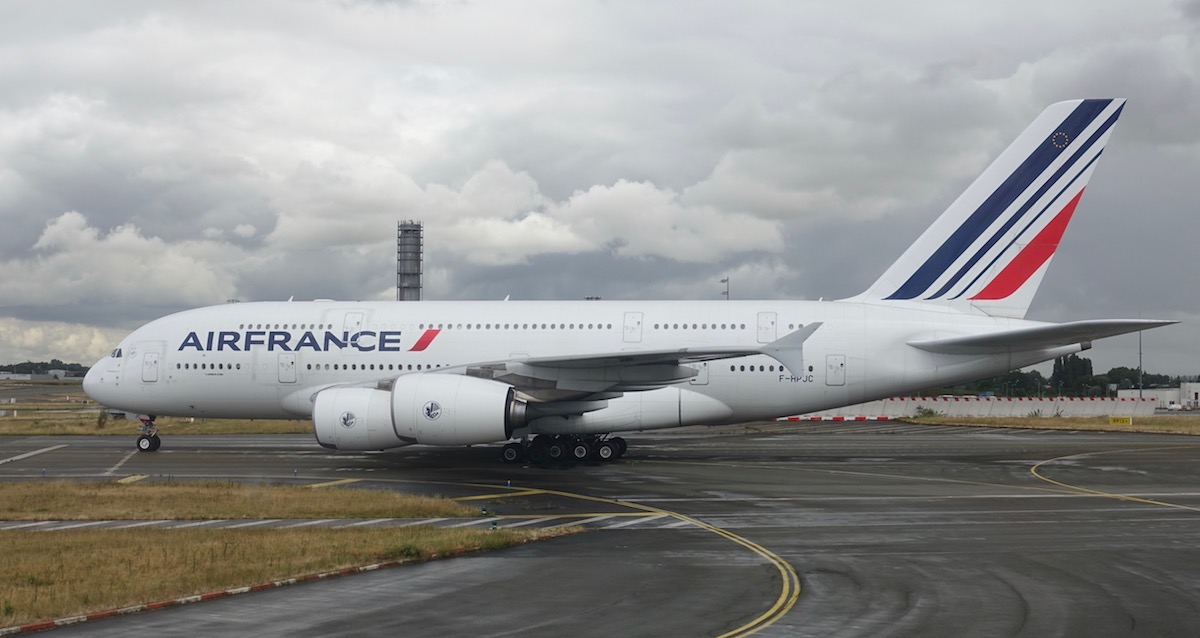 Air France just retired its entire A380 fleet
Now it seems that Abu Dhabi-based Etihad Airways is at least considering plans to retire its fleet of A380s, and maybe never fly A350s.
Etihad Airways may retire A380s
Reuters reports that Etihad Airways is considering permanently grounding all 10 Airbus A380 aircraft. The airline is reviewing its fleet strategy given the long-term impact that COVID-19 is expected to have on travel demand, as the company's management expects it will take years to recover.
Etihad's A380 fleet is an average of under five years old, as the airline took delivery of its first A380 in late 2014, and its most recent A380 in mid 2017.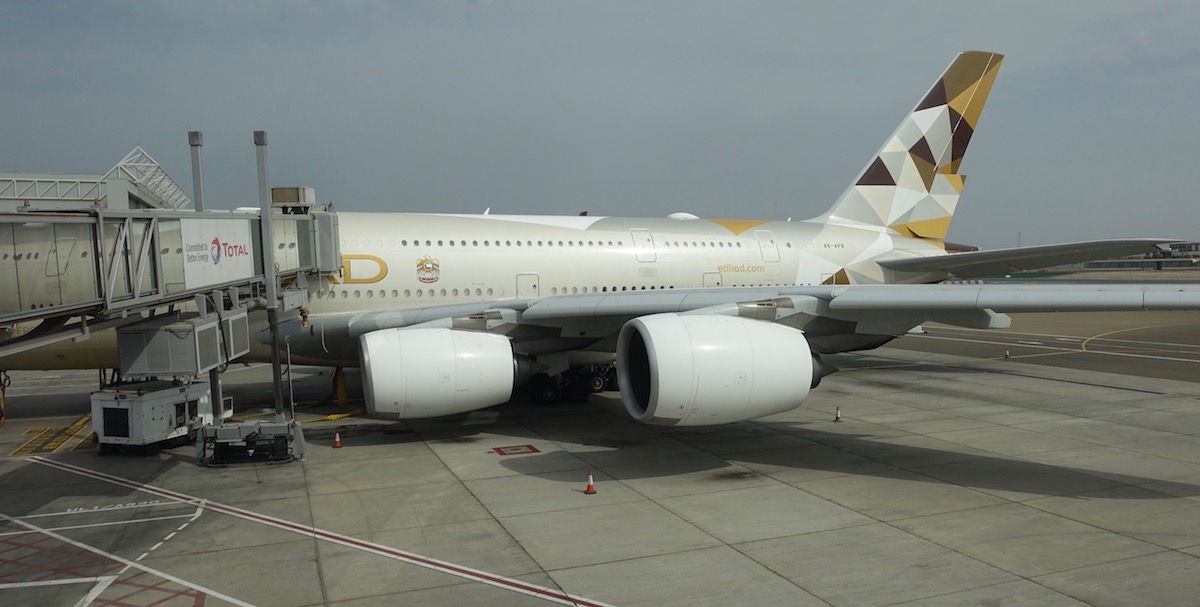 Etihad Airways A380
The challenge is that the government owned airline was struggling long before the current pandemic, as it has lost about $5.6 billion in the last four years. On the plus side, the losses are getting smaller, and the airline "only" lost $870 million last year.
I wonder how this will play out:
On the one hand, the A380 offers a lot more capacity than Etihad will likely need anytime in the next few years
On the other hand, I hate to say it, but without the A380 Etihad has virtually no allure as an airline
Of course allure doesn't pay the bills, but Etihad's A380 is frankly what makes the airline premium in any way, and without it the airline would be completely forgettable. Etihad has done a phenomenal job with the A380 First Class Apartments, and of course the famous three room suite with butler service, known as The Residence.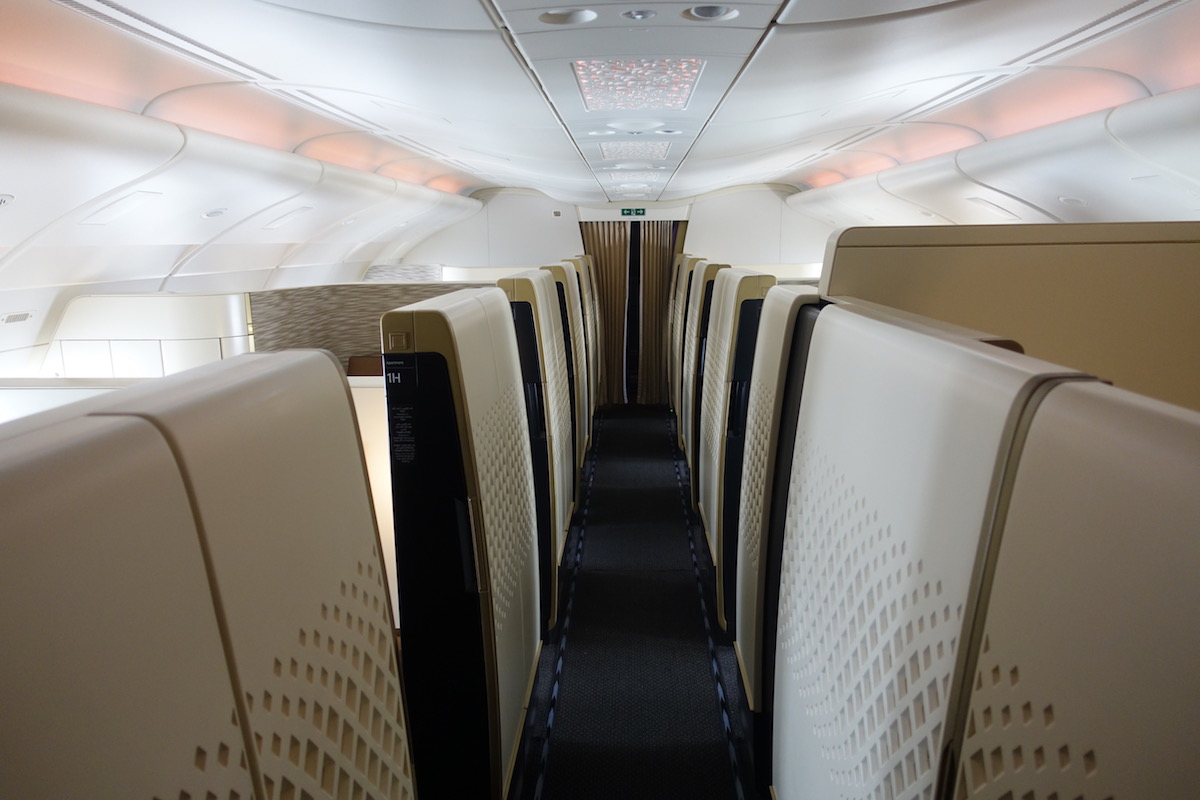 Etihad Airways A380 First Class Apartments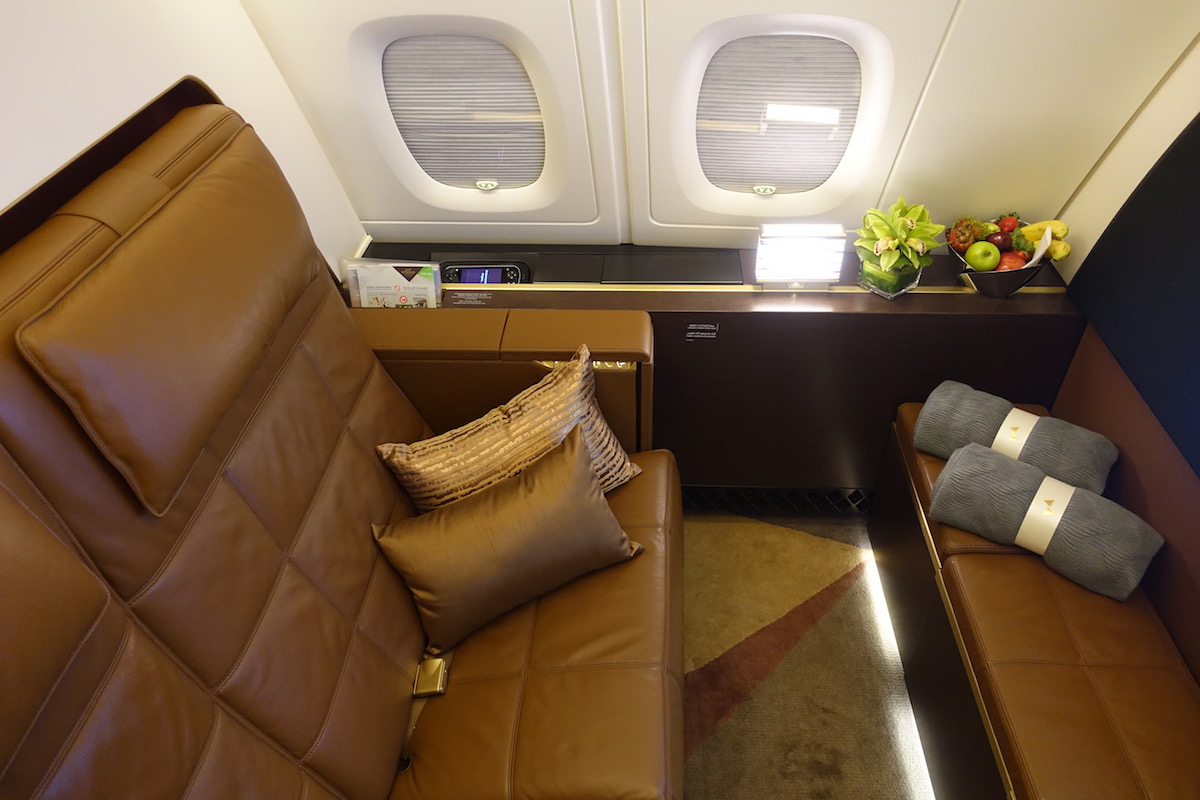 Etihad Airways A380 Residence
Etihad Airways may never fly A350s
It's not just A380 retirement that's under consideration. Etihad is also allegedly considering never operating any of the Airbus A350s that were ordered several years ago.
Etihad has five confirmed orders for the Airbus A350-1000, and the first one has been ready to go for nearly a year now, and is even painted in Etihad colors. The airline has kept it stored, though.
A freshly painted A350-1000 for Etihad in Hamburg. https://t.co/LaWoKIcxMC © RobertLN pic.twitter.com/M8jxb0ec4P

— JetPhotos (@JetPhotos) June 20, 2019
Last summer, Etihad said it would "re-time the entry into service of five new Airbus A350-1000 aircraft as part of its ongoing business transformation plan," and we haven't heard anything further.
Now the airline is at least considering not flying these at all. I imagine that would be a costly decision, given that at least one of the planes is ready to go.
Etihad has already cancelled a massive number of aircraft orders, and this would only be another on that list.
Could we finally see an Emirates & Etihad merger?
For years there has been talk of a merger between Emirates & Etihad:
Abu Dhabi and Dubai are just a short 60-90 minute drive apart
Dubai World Central is the new airport that Dubai built (though it's not yet used for Emirates flights), and it's much closer to Abu Dhabi than the other Dubai Airport

Abu Dhabi Airport, Dubai World Central, Dubai Airport
There's simply no business sense for the country to have two global airlines so close to one another. However, politics has complicated the situation, as the two airlines are owned by different rulers, and there's some prestige and ego involved.
While I get why a merger hasn't happened, if there has ever been a time for the two airlines to merge, this is it — global demand is way down, the airlines are looking at downsizing, etc.
I understand why they didn't do so when times were good (at least for Emirates), but at this point you'd think there would at least be some discussions surrounding this again…
Bottom line
It's not surprising that Etihad is keeping all options on the table, given that the airline was already undergoing a transformation before this all started. Etihad is allegedly at least considering retiring A380s and never flying A350s, so we'll have to see how this unfolds, as a final decision is expected fairly soon.