While US airlines are reporting impressive financial results, airlines in some other parts of the world are struggling. For example, we've seen a flurry of European airline bankruptcies, and the Gulf carriers overall haven't been reporting great results either.
Etihad lost about $1.28 billion in 2018, and Qatar Airways recently reported a $639 million loss for the past financial year, which was their biggest loss ever. Meanwhile in May Emirates reported a $237 million profit for the past financial year, which was down 69% compared to the previous year.
Well, Emirates has now reported their performance for the first half of the 2019-2020 financial year (April 1 through September 30, 2019), so how did they do?
Emirates Reports $235 Million Profit
I'm going to be sticking solely to Emirates results here, rather than results from Emirates Group, which includes dnata (their airport services provider). So let's take a look at some of the key financial figures:
Emirates profits were up 282%, to $235 million
Revenue was down 3%, to $12.9 billion
Their profit margin was 1.8%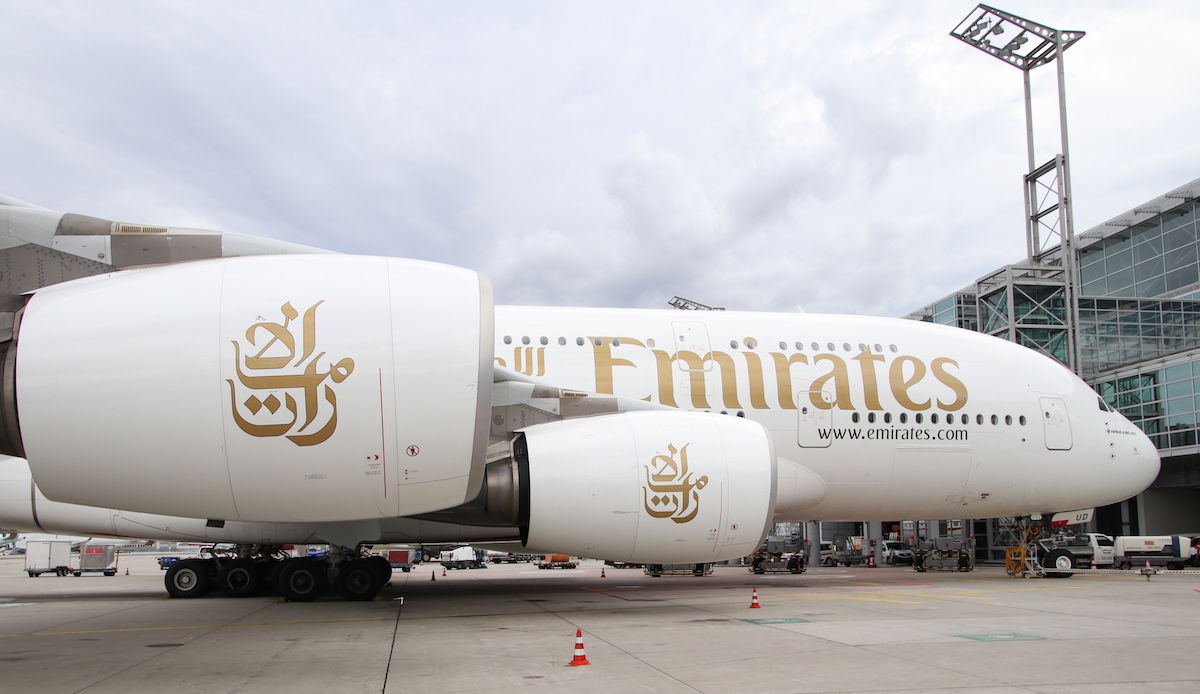 Emirates A380
Key Figures Of Emirates' Performance
The profit margin and dollar amount will only tell you so much, so here are some other interesting statistics about Emirates' performance:
Load factor was up 2.3%, to 81.1%
29.6 million passengers were carried
Overall capacity decreased by 5%, measured by available seat kilometers
Passenger yield increased by 1%
Emirates operating costs shrunk by 8% (compared to overall capacity decrease by 7%), with fuel costs being 13% lower due to a decrease in oil prices and reduced capacity
Fuel accounted for 32% of operating costs for the airline
Interestingly Emirates is also highlighting that they carried 7.9% more passengers to Dubai, rather than just having them connect. Obviously one of the goals of the Gulf carriers is to get people to actually visit their hubs, so I guess that's impressive in a way.
Emirates notes that revenue was down a bit due to:
The 45-day southern runway closure at Dubai Airport
Unfavorable currency movements in Europe, Australia, South Africa, India, and Pakistan
As far as Emirates' fleet goes:
During this sixth month period the company received three new A380s, with three more to be delivered before the 2019-2020 financial year is up
Emirates retired six older aircraft, with a further two to be retired by March 2020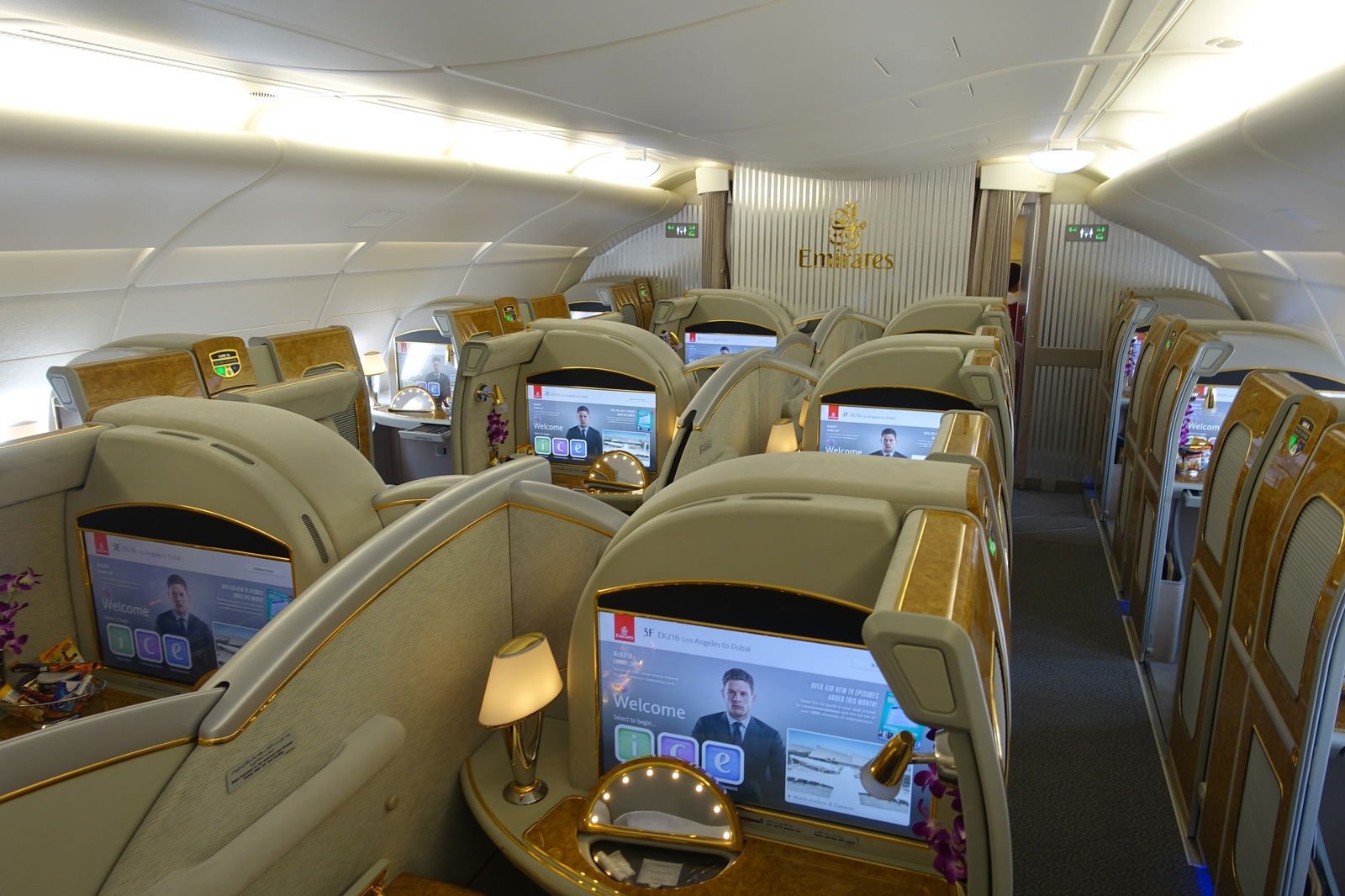 Emirates A380 first class
Is This All Just Fake Math?
When I write about the financial performance of the Gulf carriers, there are always questions about whether this is all just imaginary math, given that the Gulf carriers are state owned.
After all, US airlines have spent millions of dollars trying to convince us that these are heavily subsidized airlines that are losing billions of dollars.
My personal take is that these results are mostly accurate. After all, Emirates results are independently audited per international financial reporting standards.
However, there's no denying that airlines like Emirates have benefited from some things over the years:
No doubt they've had easier access to financing on account of being government owned, which has allowed them to grow as much and as quickly as they have
They largely have lower operating costs than other airlines, given that they essentially have the same owner as the airport, ground handlers, catering company, etc.
I do think Emirates is "legitimately" profitable. The problem with the A380 for most airlines is that they haven't been able to scale their operations in a way that works. Emirates has been able to scale their route network unlike any other airline. It will be interesting to see what Emirates' operations look like post-A380.
Obviously Etihad and Qatar don't have similar success, as both airlines are losing a lot of money.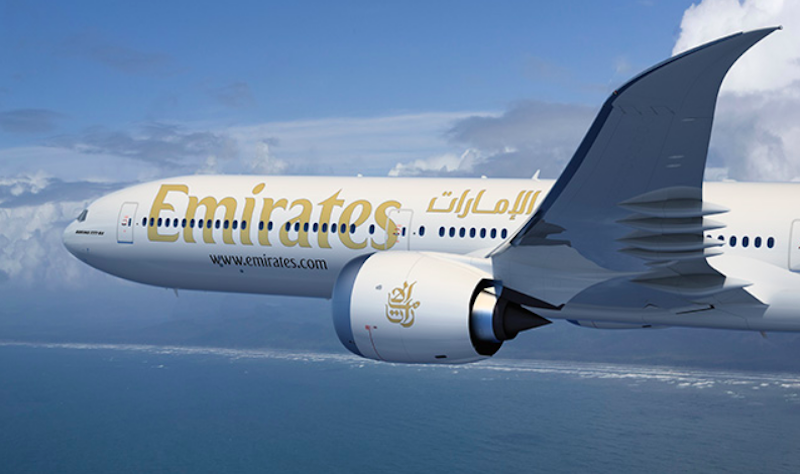 Eventually the 777X will be the biggest plane in Emirates' fleet
Bottom Line
While perhaps not that impressive in absolute terms, Emirates is doing spectacularly well compared to Etihad and Qatar, which are losing money with no end in sight.
It's nice to see Emirates' improved results, though I'd still hardly say the margins are impressive, when you consider the size of their operation.
What do you make of Emirates' financial results?