One of the things that I enjoy about flying with Gulf carriers is just how international the cabin crew are. For example, after takeoff on every Emirates flight, the purser will announce how many countries the crew is from, and how many languages the crew speaks. On an A380 the crew may very well be from 20 countries and also speak that many languages.
There are lots of job opportunities in the Gulf for foreigners, and that's both because they're looking for talent from abroad, and because there are certain jobs perceived as being "not good enough" for locals.
How Many Emiratis Work At Emirates?
Emirates is the largest airline in the Gulf region, with over 100,000 employees. Of those, only about 3,000 are Emiratis. Many of those work in management positions.
For example, looking at cabin crew, the airline has over 23,000 cabin crew, and fewer than 50 of those are Emiratis. Well, the airline is trying to change that… at a steep cost.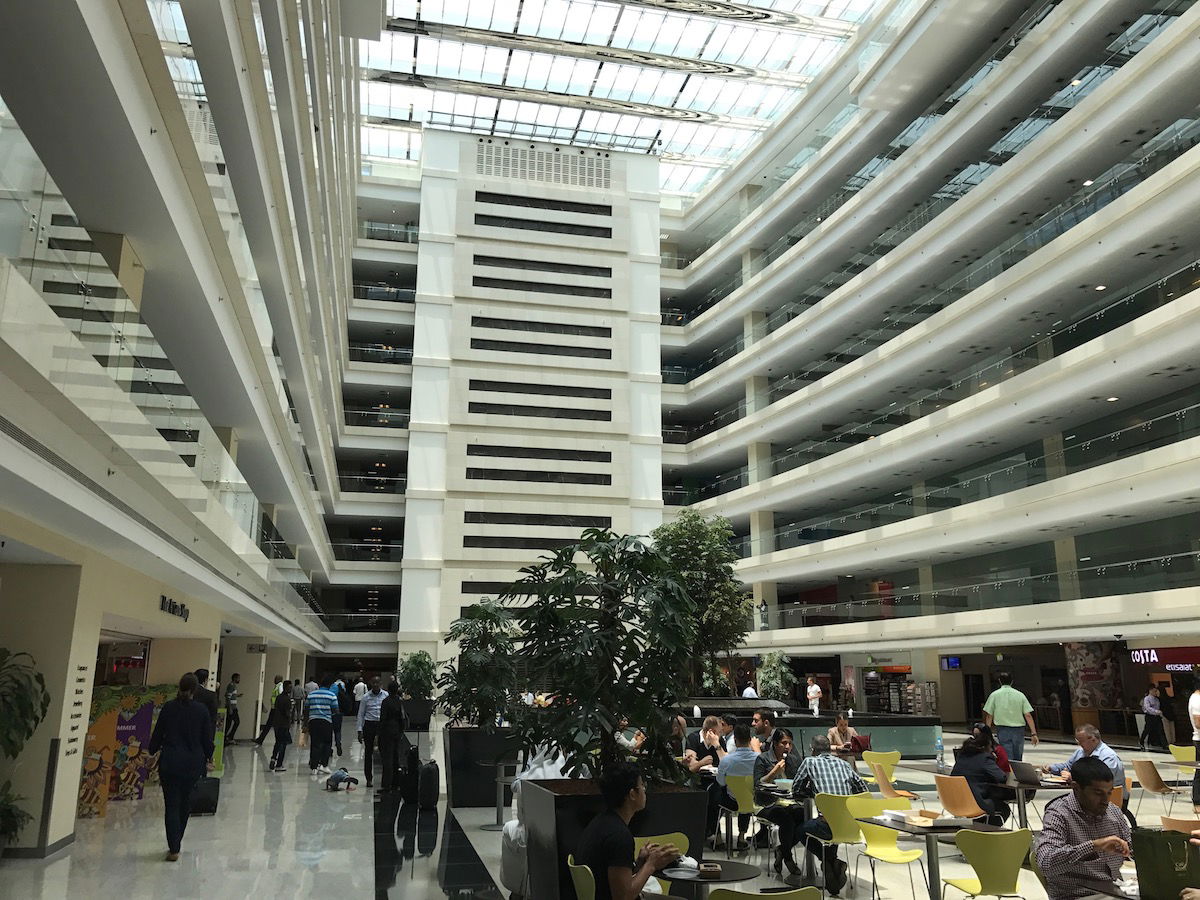 Many Emiratis work at Emirates headquarters
Emirates Wants To Hire "Local" Cabin Crew
Gulf News reports that Abdul Aziz Ali, Emirates' VP of Human Resources, is working on hiring more locals, in particular for cabin crew positions:
"Emiratis do not want to do jobs in the low-ranking grades. That is why we are inviting them to do jobs like cabin crew and also ground staff, with attractive packages and benefits.

Cabin crew role provides the opportunity for Emirati men and women to act as ambassadors of the distinct Emirati culture abroad. More than just a role focused on service and ensuring safety on board, Cabin crew members are primed for long and fruitful careers within the group. The diversity [of the job profile] helps us. This is why I want to encourage Emiratisation of cabin crew."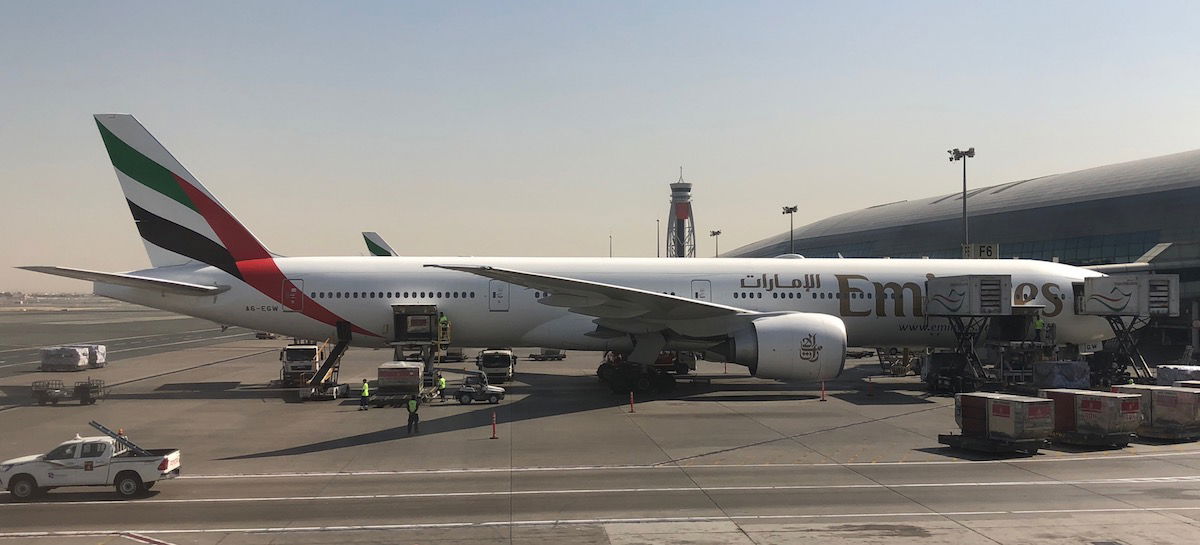 Emirates wants more locals to work as cabin crew
Emirates Will Pay Locals About 3x As Much
Cabin crew packages for Emiratis start at Dh18,000 per month (~4,900USD), and that includes a monthly retention allowance ranging from Dh4000 to Dh5000 (~1,090-1360USD). Then there are per diem allowances, free transportation, meals, and accommodation.
As a point of comparison, the base salary for newly hired Emirates flight attendants from outside the UAE is Dh4,260 (~1,160USD), so locals would be earning about three times as much as foreigners.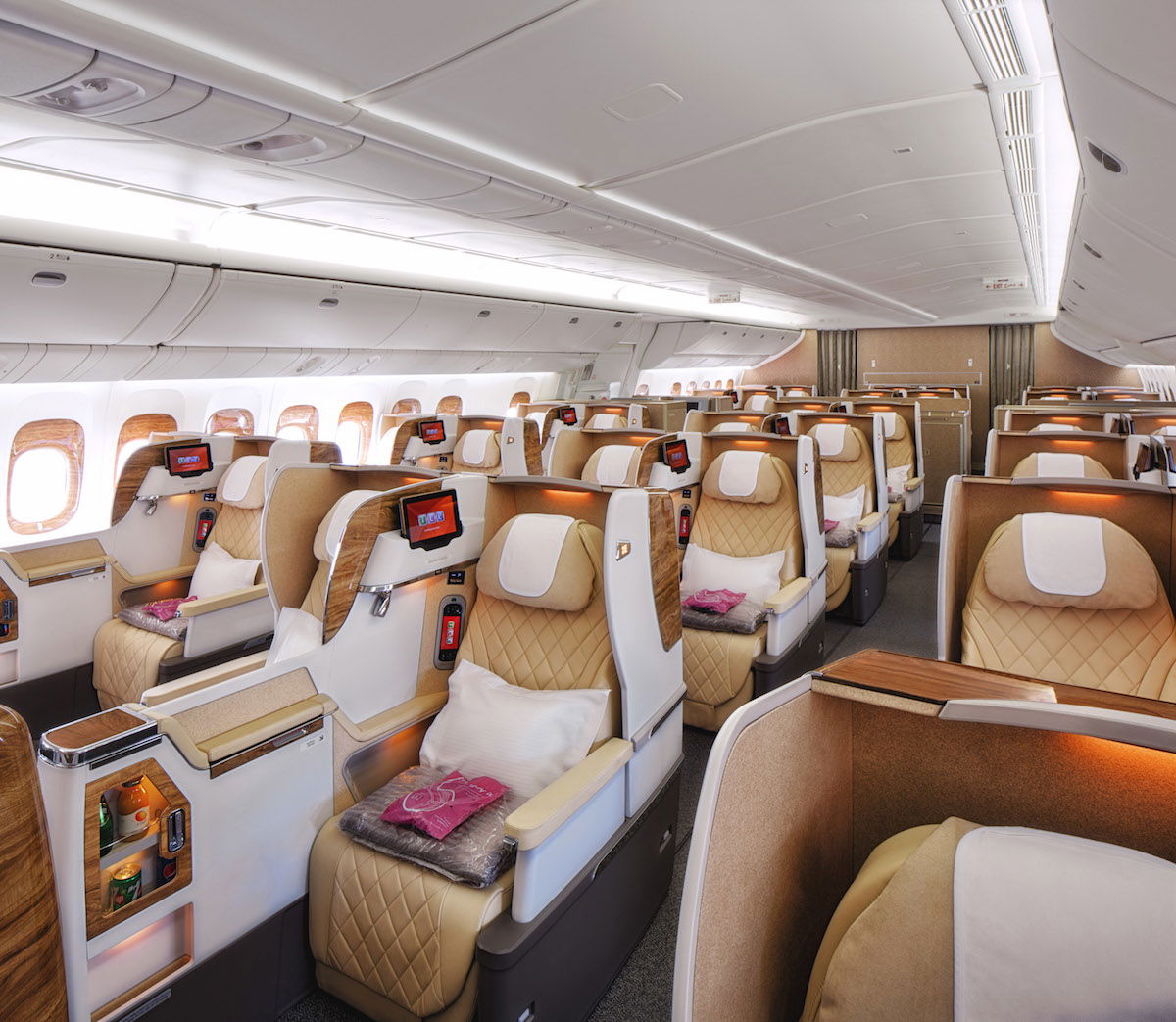 Locals can expect much higher pay than foreigners
I Get What The UAE Wants To Accomplish
I understand what Emirates is trying to accomplish here. The airline is owned by the government, and the government wants more locals working "regular" jobs, especially as the country tries to become less reliant on oil. It's worth it to them, even if they have to pay a big premium for it.
It's also understandable that the airline is going to have to pay locals significantly more to take on those jobs. The salaries Emirates pays foreigners are often attractive, given that they're getting tax free incomes, and that their housing and transportation is paid for.
For cabin crew coming from many countries in Southeast Asia, Central Asia, Africa, Eastern Europe, etc., Emirates' salaries are really attractive.
Given the high standard of living among Emirati nationals, it's no surprise that they'll have to pay more to employ locals.
The Bigger Issue With This Plan
The way I view it, a bigger issue than the pay scale is going to be actually integrating locals into the workforce. I tend to think that the golden rule of the UAE is not to get in "trouble" with locals. They enjoy special privileges, and a complaint from a local will carry a lot more weight than a complaint from a foreigner.
Along those lines, unless Emirates is hiring locals with no experience and immediately promoting them to the position of purser, I can see big issues with locals following instructions, since they may view themselves as being "higher rank" than foreign workers.
Bottom Line
For many, becoming cabin crew with Emirates is a dream job, with great pay, and it's a job that allows people to see the world. Unfortunately the job doesn't hold the same appeal among locals.
Emirates seems serious about greatly increasing the number of local cabin crew, and I'll be curious to see how these efforts go. They'd be paid significantly more, but I think the much bigger issue will involve how well they can be integrated into the hierarchy of the workforce.
As a point of comparison, both Saudia and Oman Air hire both locals and foreigners as cabin crew. A vast majority of the local flight attendants are foreigners, and I've almost consistently found service to be much better from foreigners.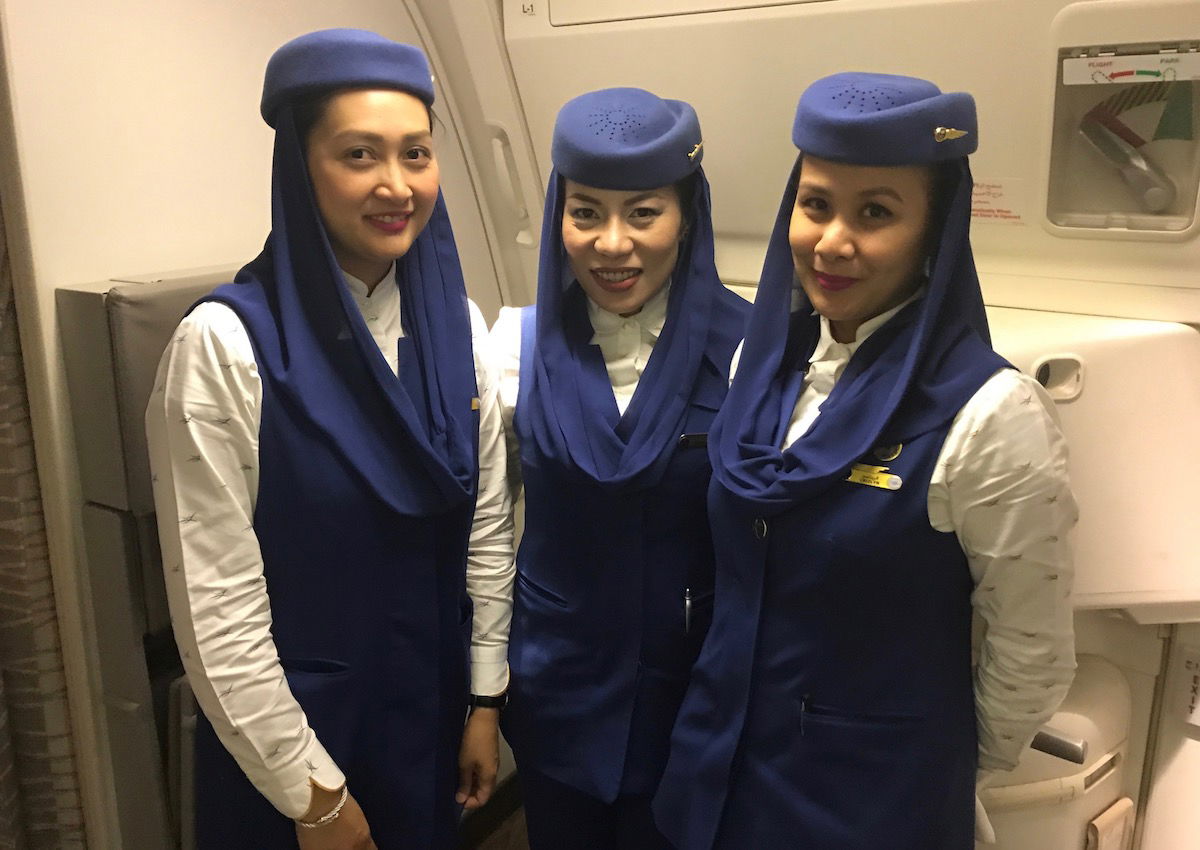 Saudia has both international and local cabin crew
Do you think Emirates will be successful in greatly increasingly the percentage of local cabin crew?