Late last year Emirates unveiled a killer new first class suite, currently only available on select Boeing 777 aircraft. This new first class is brilliant, and based on my flight in this cabin in January from Dubai to Brussels, I think it's the world's best first class. Not only is the product beautiful and the most private first class in the sky, but the attention to detail is second-to-none.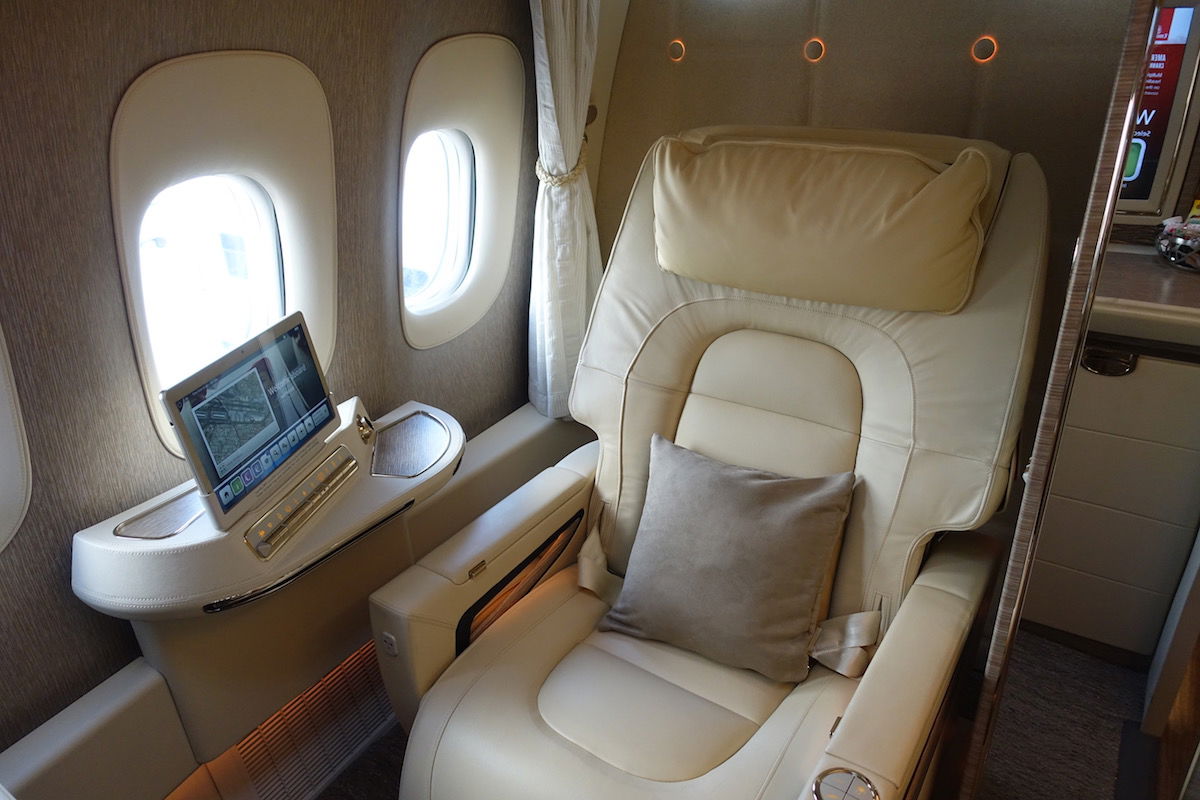 Emirates' new 777 first class
There's only one problem with Emirates' new first class, and it's quite a major one. Specifically, the rollout of these beautiful cabins will be very limited. When Emirates first announced these new cabins, they said that they'd install the new first class seats on at most nine 777-300ERs by the end of 2019.
On one hand I have to give them credit for managing expectations upfront, though at the same time that's disappointing. Emirates' new first class will be used for marketing, but in practice very few people will actually experience it. Furthermore, Emirates didn't have a timeline for when they'd install the new first class on their A380s.
Emirates has a fleet of over 250 widebody aircraft, so to have the new cabins on ~3.5% of the fleet after over two years is underwhelming.
This week at the Aircraft Interiors Expo in Hamburg, Emirates president Tim Clark shared some more insight into what we can expect with the development of Emirates' new first class. He said that the customer response to the new first class has been "spectacular," and that they've seen increased bookings on the routes featuring the new suites. Despite that, don't expect this product on a significant number of planes. Specifically:
Emirates A380s won't get the new first class suites until 2021 at the earliest, meaning that even the A380s that they recently ordered won't be delivered with the new first class
Emirates still hasn't decided whether to reconfigure existing 777s with the new first class
Emirates will install the new first class suites on 777Xs and 787-10s, for which deliveries start in a few years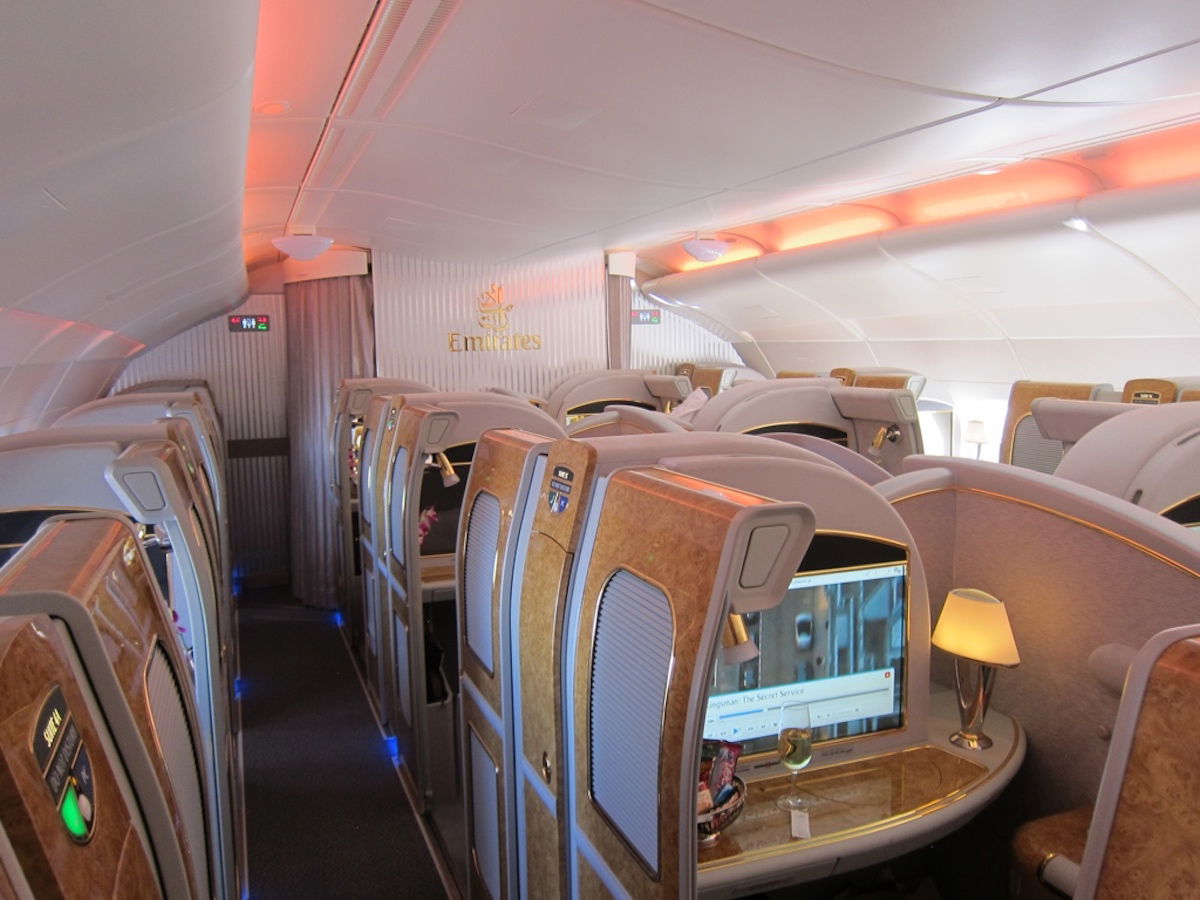 Emirates' old A380 first class
So, why does Emirates have such hesitation in installing these new suites? According to FlightGlobal, it's because the reconfiguration process is really expensive, and also really difficult:
Clark says the first-class suite's installation is "really difficult" and requires extensive certification efforts, which is why the equipment will not be ready when deliveries of the new A380s begin in 2020.

This is also the reason why the airline appears not to have decided whether to retrofit the suites to its existing fleet. Clark says the retrofit would be a considerable challenge "if we do it".

He estimates the update would cost "$30 million per aircraft… maybe more".
As I've said, I think Emirates' new first class suite is industry leading, though how much is that worth if the cabins can't be installed on planes in a (relatively) economical and timely manner? Wouldn't it be better to install an improved first class product that's more reasonably priced and easier to get certified, if that's the case?
As of now Emirates' new first class is available to Brussels and Geneva, and as of this summer it will be available to London and Munich. It's a shame that no ultra longhaul flights have the new suites yet, because that's where they'd be most valuable.