Yesterday Etihad unveiled all the details of their new Airbus A380s, including the introduction of their new Residences, Apartment, and Studio concept. It's not often an airline truly innovates like Etihad did here.
In a way they just launched a new era of commercial aviation. Up until now the peak of commercial aviation has been showers on Emirates or double beds on Singapore, but really they're combining those elements and taking them to a new level.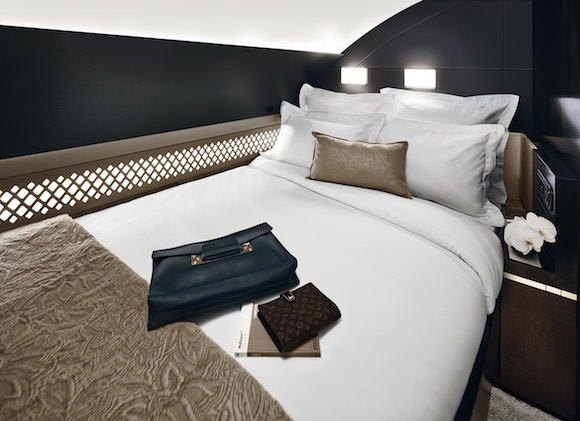 Etihad A380 Residences
They're quite literally making first class second class.
There's no doubt the UAE is all about style over substance and trying to make the biggest and best of everything just because they can. I can't help but feel like Etihad's new A380 first class cabin almost makes Emirates' A380 first class look like a mediocre business class product.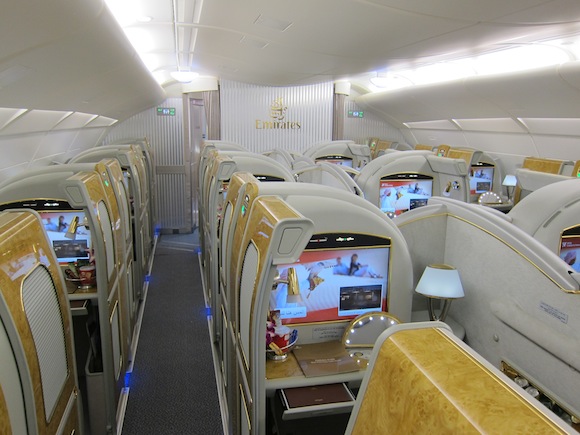 Emirates A380 first class
Of course Emirates isn't about to be outdone, so it seems that they're working on a suites concept of their own. Or at least are claiming to be.
Both Emirates Airline and Etihad Airways are planning to launch fully enclosed private bedrooms on aircraft, where customers can experience the same modern technology in the sky that they are accustomed to enjoying at home.

"It's all about privacy," Emirates President Tim Clark said in an interview. "Our new bedroom concept will take it to the next level."

Emirates wouldn't disclose the price it will charge for its bedrooms. But a return ticket on a New York to Dubai flight retails for around $26,000 in one of the suites, which cost around $500,000 each to produce—roughly the same as the price of a studio flat in downtown Manhattan.
I can't help but chuckle about this, given that Emirates hasn't revealed any details about this supposed new product, and never even mentioned it before Etihad unveiled their details yesterday.
So I'm guessing this is simply a case where Emirates management doesn't want to be outdone and is saying "oh yeah, we're doing that as well," and is now tasking their design team to come up with something quickly.
Only time will tell. But the differences towards premium cabins that we're seeing among airlines is fascinating. Some airlines are eliminating first class in favor of just offering business class, while others are giving those poor people that can "only" afford to fly first class an inferiority complex.
You think Emirates actually has a plan for their new "suite" product, or just doesn't want to be outdone by Etihad and is starting the process now?