Late last year I wrote about how Emirates announced that they would introduce two cabin A380s in 2015.
While the A380 is already the highest capacity jet out there, Emirates will be taking capacity to new heights (no pun intended), as they'll be modifying the configurations of some of the new A380s they take delivery of.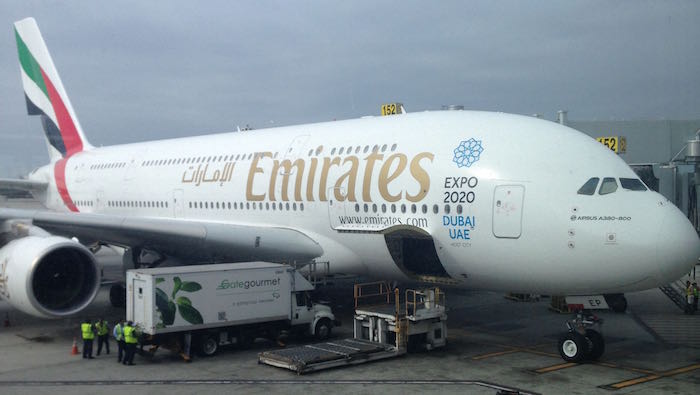 Emirates A380
Emirates has already taken delivery of roughly half of the 120 A380s they have on order, and they don't plan on reconfiguring any of their current A380s to remove first class.
Anyway, it looks like we finally have some more information regarding the two cabin A380s.
Via AusBT:
It's believed the business class cabin will be downsized from 76 seats to just 58, with a whopping 557 passengers in economy, although the business class bar on the upper deck will remain.

Emirates president Tim Clark confirmed the move at a press conference in Copenhagen today, where he announced that the first of the two-class A380s would debut on the Dubai-Copenhagen route from December 1.
So Emirates' two cabin A380s will feature a total of 615 seats, 58 of which will be in business class. And the first A380 should go into service as of December 1, 2015… to Copenhagen?!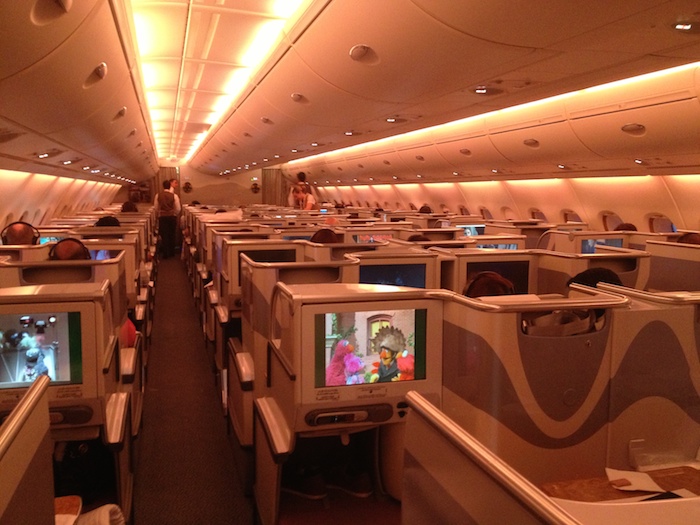 Emirates A380 business class cabin
I'm really surprised that Emirates would send a two cabin A380 to Copenhagen, of all places. You'd expect two cabin A380s on high frequency, consistently full routes which are already served by A380s, as opposed to destinations which are presently served by a single daily 777.
Long term I'd expect that Emirates will send their two cabin A380s to Bangkok, Delhi, Kuala Lumpur, Mumbai, Singapore, etc.
Bottom line
It looks like the densest A380 out there really, truly is happening soon. It's crazy to think that it will carry 600+ passengers. On the plus side, in theory service in business class should be even better, given that it's a smaller cabin. And fortunately they're also retaining the bar, which is one of my favorite amenities on the plane.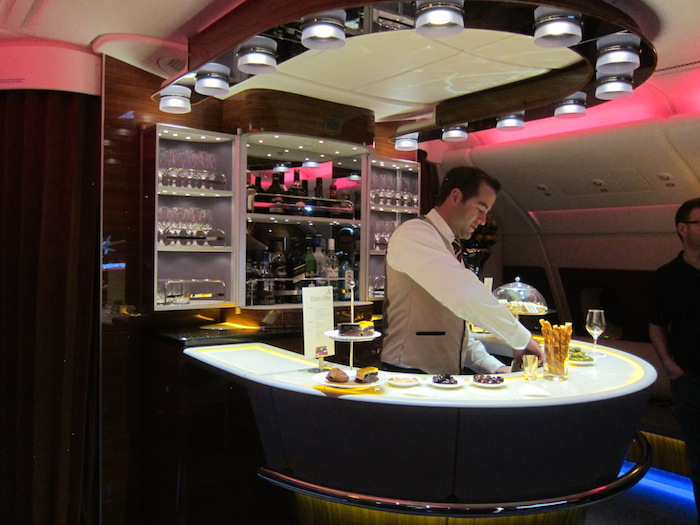 Emirates A380 business class bar
I'm also curious to see what Emirates places at the front of the upper deck, given that there's quite a bit of "wasted space" up there due to the curvature of the plane, which is where the two first class shower suites are presently located.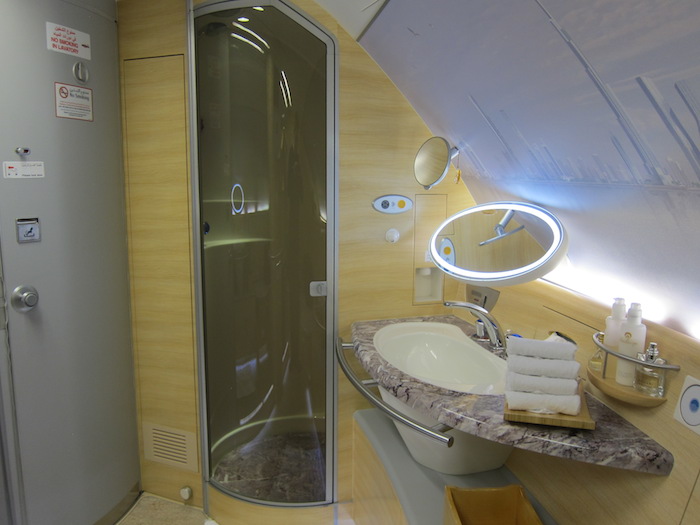 Emirates A380 first class shower