The Gulf carriers are certainly evolving the past few years, as they're under increased financial pressures from their respective governments. So while we've seen rational cost cutting, I think it's inevitable that we'll eventually see mergers as well. For example, the prevailing theory out there is that Emirates and Etihad will eventually merge and move to Dubai World Central Airport. Not in the next year or two, but rather in the next decade or two.
However, it looks like that may not be the first expanded cooperation we see between two Emirati airlines.
While not yet finalized, Aviation Voice quotes Tim Clark, the President of Emirates, as saying that he'd like Emirates and FlyDubai to be brought together as one within the next 18 months:
"We are minded to accelerate a greater joining of the hip, of what we do, there's a lot of work going on there to extract value for the shareholder. We could do things better together than apart."
There's a lack of information as of now, though this is a rumor I've been hearing for a long time, and it makes perfect sense.
Emirates has an all widebody fleet, with just 777 and A380 aircraft. While there are synergies to be had from such a consistent fleet, it also limits the number of airports they can fly to. Many airports aren't big enough to handle 777s, and more importantly, many airports don't have the demand for 777 service.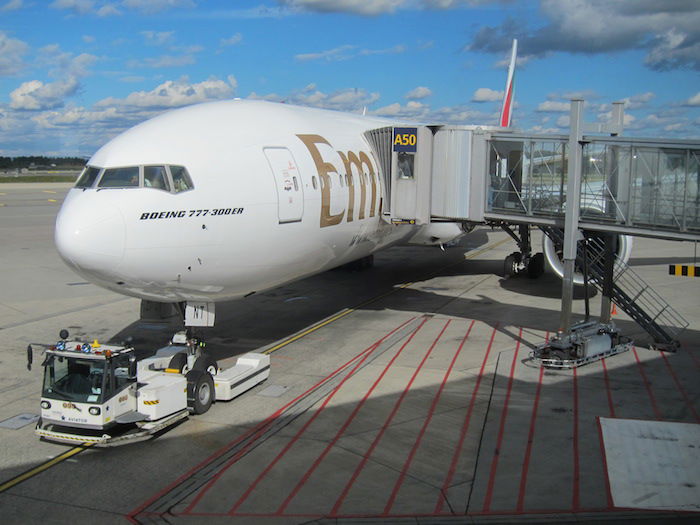 On the other end of the spectrum, FlyDubai has a fleet of about 50 737s, with another 85+ on order. FlyDubai can economically serve many destinations than Emirates can't.
So while their business models are different on the surface — Emirates is a full service airline and FlyDubai is a low cost carrier — they're actually very much complementary.
Let's also keep in mind that both Emirates and FlyDubai are owned by the government, so it's not like they have competing shareholders here. There's only upside to be had in them working together.
Just to give a couple of examples, Emirates operates 6x daily A380 flights between Dubai and Bangkok, while FlyDubai operates 2x daily 737 flights between the cities. This is a market where FlyDubai would be better off sending their passengers to Emirates.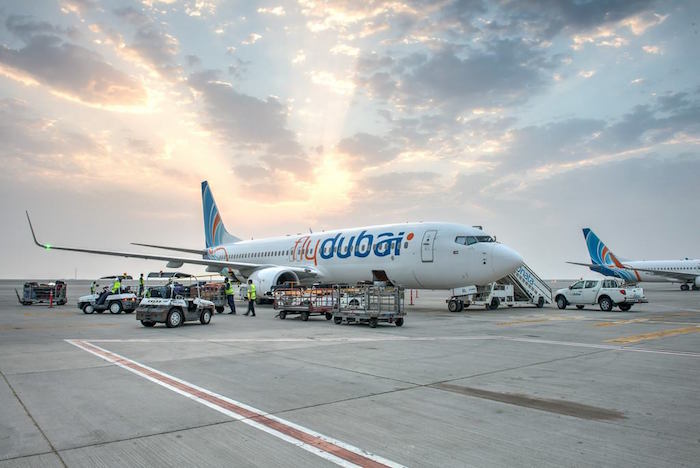 Conversely, Etihad and Qatar fly to Kathmandu, while Emirates doesn't. FlyDubai operates 2x daily flights between Dubai and Kathmandu, so this is a market where they could benefit from working more closely together. There are many similar markets.
Emirates and FlyDubai already have an interline agreement, and already codeshare in some markets. For example, you could book an Emirates ticket from New York to Kathmandu, with the first flight on Emirates and second flight on FlyDubai. However, there's no doubt additional room for them to work together, including with aligning schedules, destinations, etc.

It remains to be seen what Emirates and FlyDubai combining into one unit would look like. It's possible that both airlines retain their respective branding, it's possible that FlyDubai is fully integrated into Emirates, and it's also possible that FlyDubai is instead marketed as a regional or subsidiary of Emirates (FlyEmirates, Emirates Express, etc.).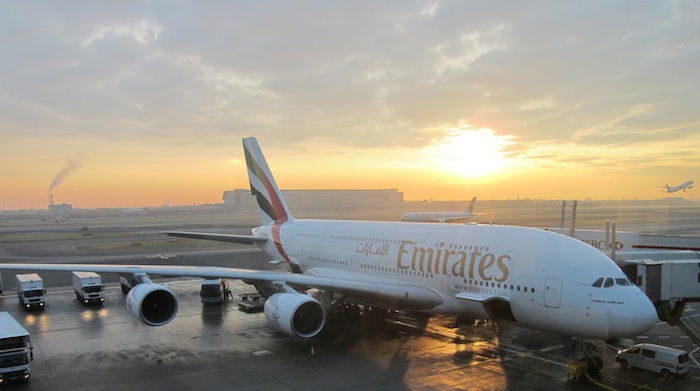 Emirates wouldn't be the first airline to do something like this. Just look at Singapore Airlines and SilkAir, which have the same owner, but are marketed differently. Singapore Airlines only has widebody planes, while SilkAir only has narrowbody planes.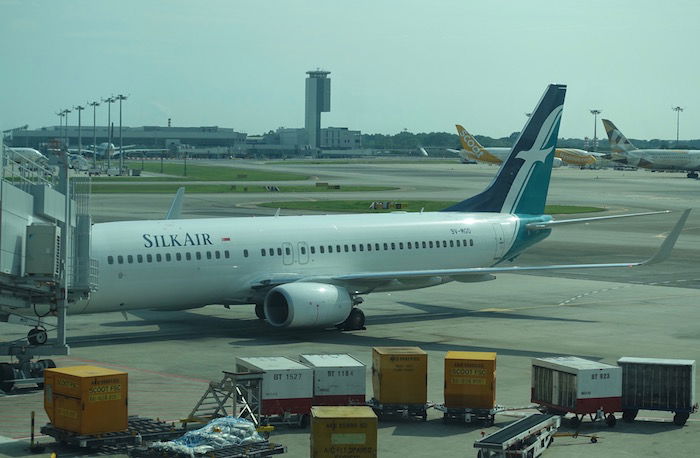 Bottom line
As of now the details are still sparse, though more cooperation and even a full merger between Emirates and FlyDubai makes sense, especially as Emirates tries to become more efficient. Emirates is at a huge disadvantage by not having narrowbodies, so there would be a lot of value in being able to align schedules and destinations based on which plane is the best fit for each market. Since they already have the same owner, this shouldn't be all that tough.
What do you make of FlyDubai being integrated into Emirates?