Update: Emirates no longer plans on ordering the 787-10, but rather has finalized an order for 30 787-9s.
Day one of the Dubai Airshow sure is off to a strong start. Not only has Emirates revealed their new first class suite, but they also placed a 15 billion USD order with Boeing.
Emirates has just placed an order for 40 Boeing 787-10 Dreamliners, which they plan to take delivery of starting in 2022. Emirates plans to take delivery of these planes in a mix of two and three cabin configurations, meaning that some will feature first class and some won't. These planes will have the capacity to seat somewhere between 240 and 330 passengers.
Furthermore, as part of this agreement Emirates has the option of converting some of these orders into Boeing 787-9s, should they so choose, to give them additional flexibility.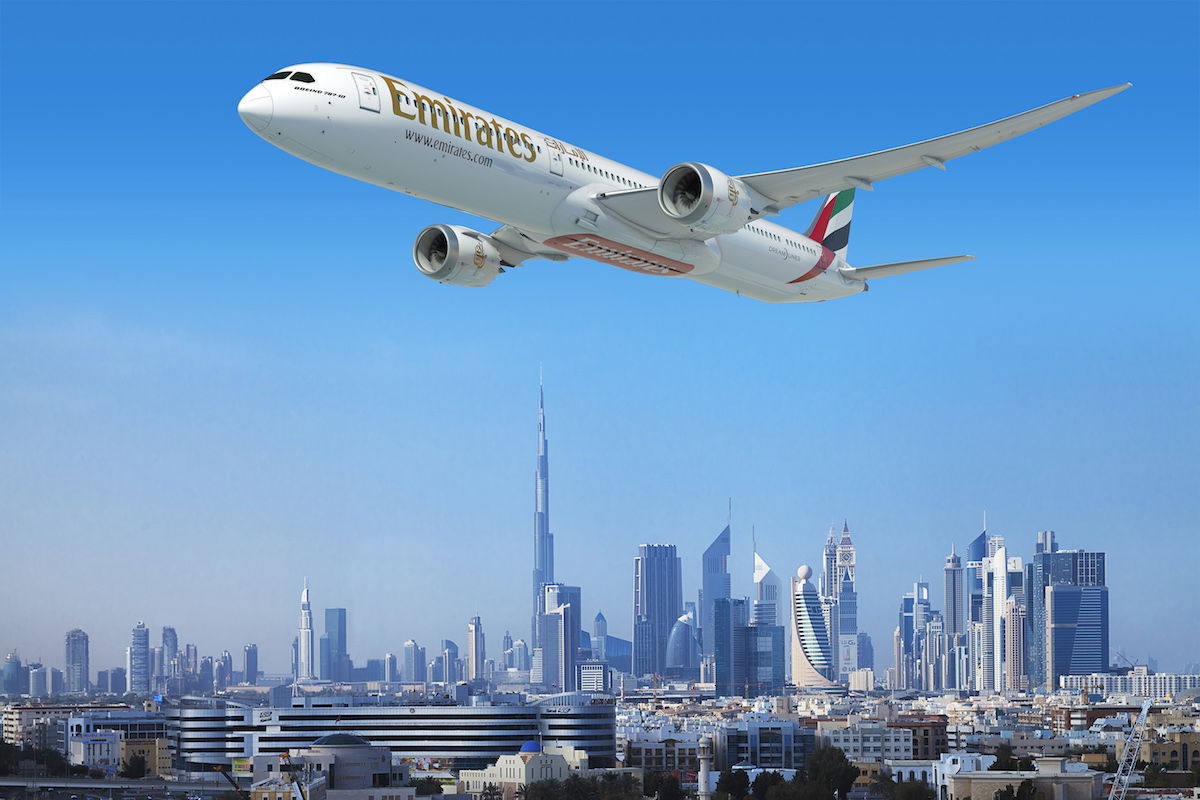 Rendering of Emirates' Boeing 787-10
Here's what executives at Emirates and Boeing have to say about this order:
Sheikh Ahmed said: "Emirates' orders today will be delivered from 2022, taking the airline well into the 2030s. Some of these will be replacements so that we maintain a young and efficient fleet, and others will power our future network growth. We see the 787 as a great complement to our 777 and A380 fleet, providing us with more flexibility to serve a range of destinations as we develop our global route network."

"It has always been Emirates' strategy to invest in the most advanced and efficient aircraft, and today's orders reflect that. Today's announcement is also speaks to our confidence in the future of aviation in the UAE and the region."

Mr McAllister said: "We are excited that Emirates has selected the Boeing 787-10 Dreamliner to power its fleet expansion and future growth. This is an airplane that will set a new benchmark for operating economics in the commercial aviation industry when it enters service next year. Emirates' endorsement of the 787 Dreamliner extends our long-standing partnership and will sustain many jobs in the United States."
This is a big move for Emirates, as they have one of the most consistent fleets out there. As of now Emirates operates a fleet consisting exclusively of Boeing 777s and Airbus A380s. The airline is by far the world's largest operator of both the A380 and the 777-300ER, as they've ordered 142 Airbus A380s (100 of which are already in their fleet), and 141 Boeing 777-300ERs (126 of which are already in their fleet).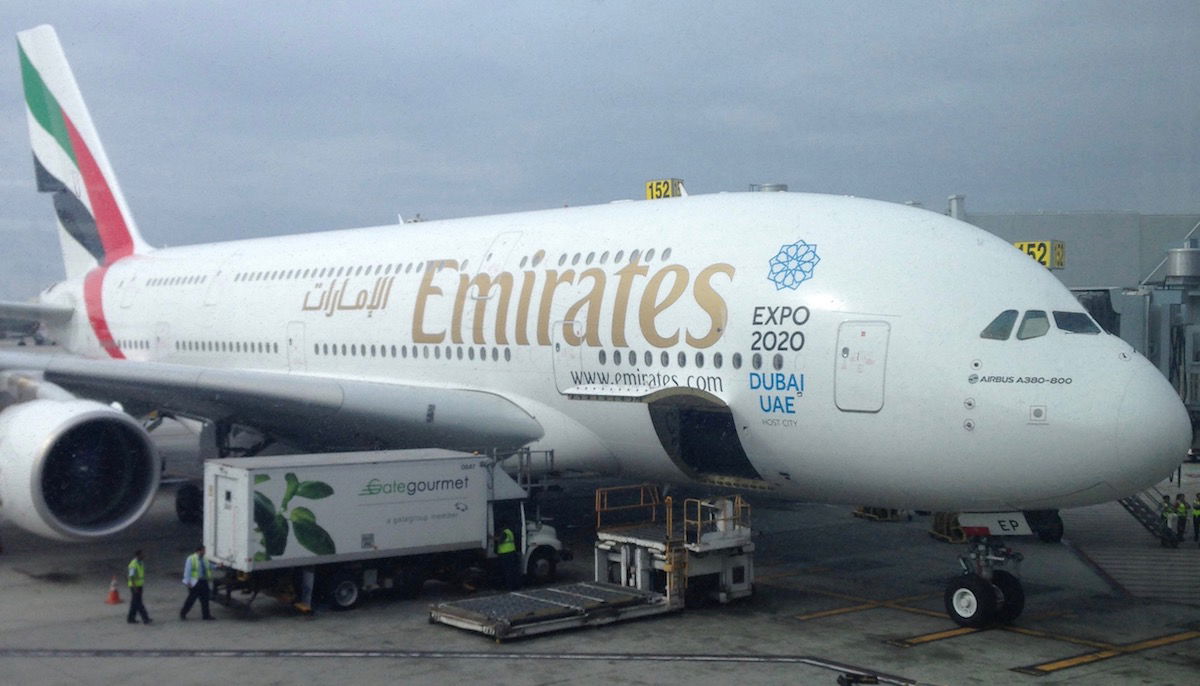 Emirates' flagship A380 aircraft
In addition to that, the airline has 150 Boeing 777-8x and 777-9s on order, which they'll eventually use to replace many of their existing 777s. They'll take delivery of the Boeing 777-9s starting in 2020, and will take delivery of the 777-8s starting in 2022.
So while the 787-10 is still a big plane, it is a bit smaller than the 777-300ERs that they presently use for longhaul flights. The 787-10s will feature somewhere between 240 and 330 seats, while the 777-300s that they presently fly have anywhere between 354 seats and 427 seats. So this will give them a long range but lower capacity plane (by roughly 100 seats), which seems like a smart addition to their fleet.
In many ways both Emirates' strength and weakness is their consistent fleet. The fact that they only operate big planes helps them in terms of costs, scheduling, consistency, etc. However, it also means that there are many airports that they can't fly to, both in terms of runway limitations and also in terms of demand. With lower capacity longhaul planes, this should make even more longhaul destinations feasible for Emirates. Emirates is also now doing a better job of working with FlyDubai, which in many ways complements them nicely, as they exclusively operate a fleet of 737s.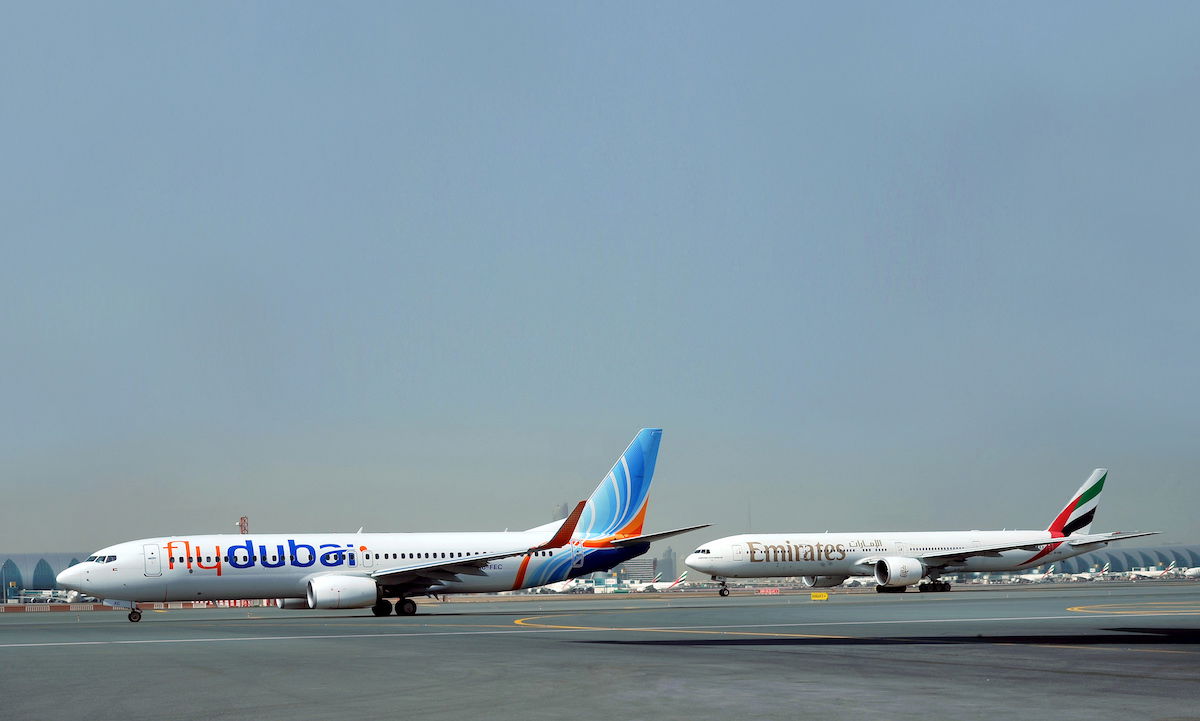 In the press release about the plane order, Emirates is smart to point out how good this order is for the US economy:
Emirates is a powerful engine for American aerospace manufacturing jobs. Applying the US Department of Commerce jobs multiplier (every $1 billion in US aerospace exports supports 5,200 American jobs), this new order will create and support over 78,000 additional jobs in US aerospace manufacturing – not only with Boeing, but also with the thousands of other suppliers in the value chain across the US, many of which are medium and small-sized businesses.
Indeed, Emirates has ordered tens of billions of dollars worth of Boeing widebody airplanes, while Delta's only widebody orders are from Airbus. So much for supporting US jobs…
Bottom line
Emirates' Boeing 787 order doesn't come as much of a surprise. Emirates had placed an order for 70 Airbus A350s back in 2007, though they canceled the order in 2014, and instead opted for more A380s. So it's no surprise that they're not going with the A350. The Boeing 787 seems like a good fit for Emirates' fleet — it's a lower capacity plane than the 777-300ER with low operating costs, and complements their existing fleet well.
It's just a shame that it's going to be several years before Emirates gets their first 787, as the plane will be in commercial service next year.
What do you make of Emirates' Boeing 787-10 order?