Emirates announced yesterday that they'll be launching once daily A380 service between Dubai and Kuwait City as of July 16, 2014. This happens to be the 25th anniversary of Emirates' service to Kuwait.
The new A380 service will operate with the following schedule:
EK857 Dubai to Kuwait City departing 4:00PM arriving 4:45PM
EK858 Kuwait City to Dubai departing 6:25PM arriving 9:10PM
Interestingly they're still maintaining their four other daily flights between the cities despite them upgrading this flight from a Boeing 777-200 to an Airbus A380.
What makes this route especially interesting is that it will be the world's shortest A380 route, at just 529 miles. The flight is blocked at 1hr45min in each direction.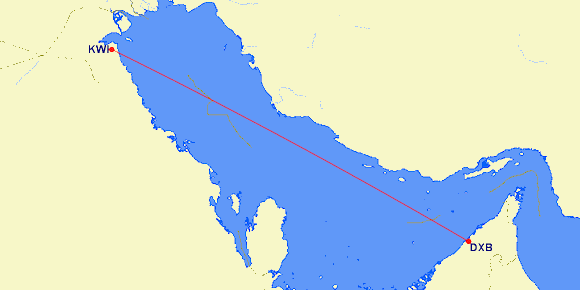 So why would Emirates put such a premium aircraft on a route with fairly little competition? After all, they're switching from a cramped, regional 777 to their "flagship" A380. If they viewed this as a super-premium route previously, they would have at least offered their longhaul product on the route.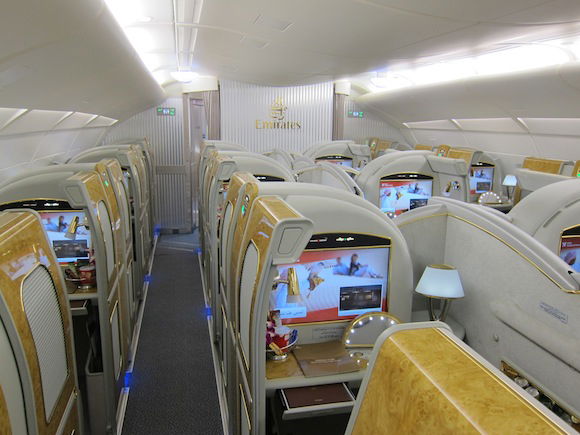 Emirates A380 first class
I suspect the answer is simple — because they can, and because it seems "cool" to start operating it there on the 25th anniversary of the service. This rotation only takes five hours, so there's a good chance they're doing this service during time the plane would otherwise spend on the ground. When you have the world's largest A380 fleet, that's not tough to do.
Similarly, they recently announced A380 service to Dallas, which seemed odd, but probably had a similar reason — so they could send a message to Etihad and Qatar about who's the boss.
The world's other shortest A380 routes include the following:
The real question is how they decide who gets to shower when the first class cabin is full? 😉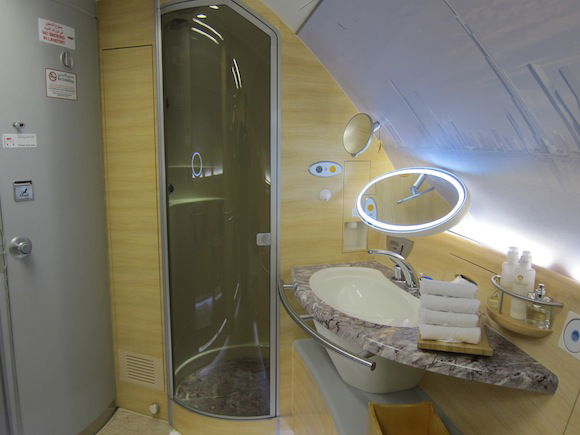 Emirates A380 first class shower spa