Oh, Egypt.
Egypt's tourism industry has suffered greatly ever since the revolution, and even more so after a Russian charter plane was blown up after takeoff from Egypt in 2015. I've had great experiences visiting Egypt (largely motived by the cheap first & business class tickets bookable out of Cairo), and have always felt safe.
Egypt is hoping to once again grow their tourism industry, and last I heard they were aiming for at least 20 million tourists per year by 2020 (which is a lofty goal).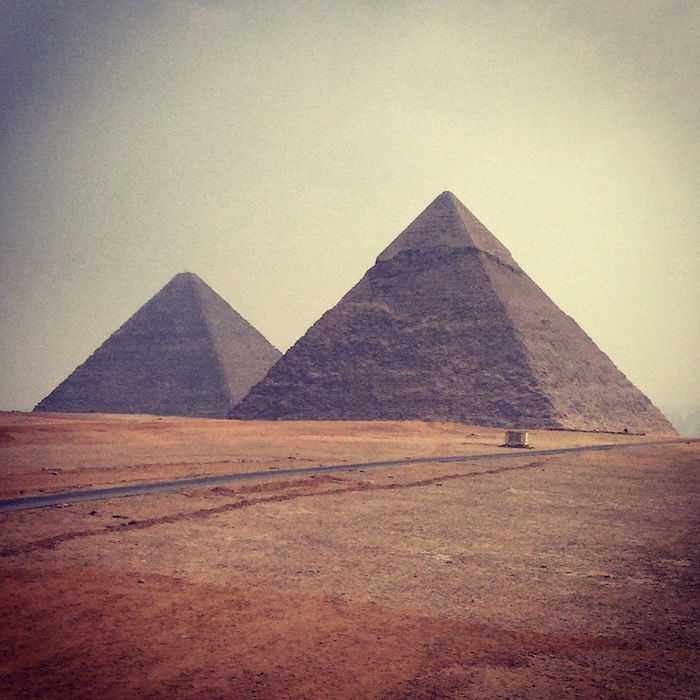 However, rather than removing the barriers for people to visit and welcoming people with open arms, the Egyptian government seems to be doing everything they can to deter people from visiting instead.
For example, in 2015 Egypt planned on discontinuing visas on arrival for tourists, though they quickly postponed that, realizing the impact it would have on tourism.
While Egypt will continue to issue visas on arrival, they're greatly increasing the cost of them.
The cost of a visa on arrival in Egypt will be increasing from 25USD to 60USD as of March 1, 2017. Per news24:
Egyptian airport officials say that authorities are more than doubling the cost of entry visas for foreign visitors starting next week.

The officials said on Friday that foreigners will have to pay $60 per visa, up from $25 and $70 for multiple entry visas.
What makes this especially ridiculous is that a visa on arrival is literally just a way to generate revenue. It's not like a visa in advance, where in theory they can vet the people visiting. With a visa on arrival they're just charging you money for the privilege of stamping your passport.
Just a few months ago Egypt devalued their currency, meaning that Egypt got even cheaper for those paying in foreign currencies. That means the visa cost, which is charged in USD, is proportionally going up even more when calculated in Egyptian Pounds.
I understand that Egypt is struggling, and feel horribly for the people working in tourism there. However, more than doubling the visa on arrival fee does very little to encourage people to visit, and actually sends the opposite message.
It's a shame to see the approach that the Egyptian government is taking here, with so little advance notice, no less…
(Tip of the hat to LoyaltyLobby)