Egypt's got 99 problems. Too many tourists ain't one of them, post revolution.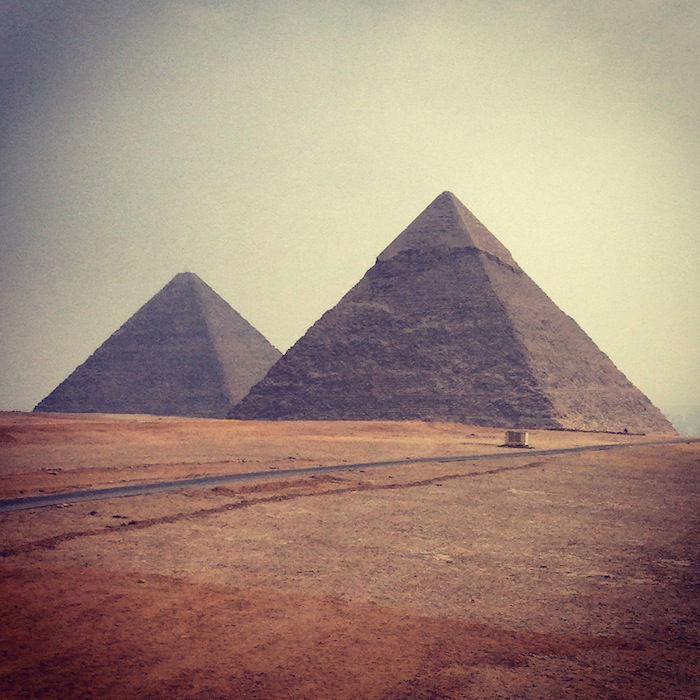 Pyramids of Giza
That being said, I do love visiting Cairo for a day at a time for the purpose of positioning myself for cheap paid premium cabin tickets (after having gotten a glimpse of the country, I'd actually like to visit for longer). Among the cheapest paid first & business class tickets are out of Cairo:
While Cairo Airport is an absolute dump (though the airport's VIP service makes it a bit more tolerable), at least up until now you could get visas on arrival. In other words, when you land you go up to a window and pay money for a visa, so you don't have to apply for it in advance or go to a consulate.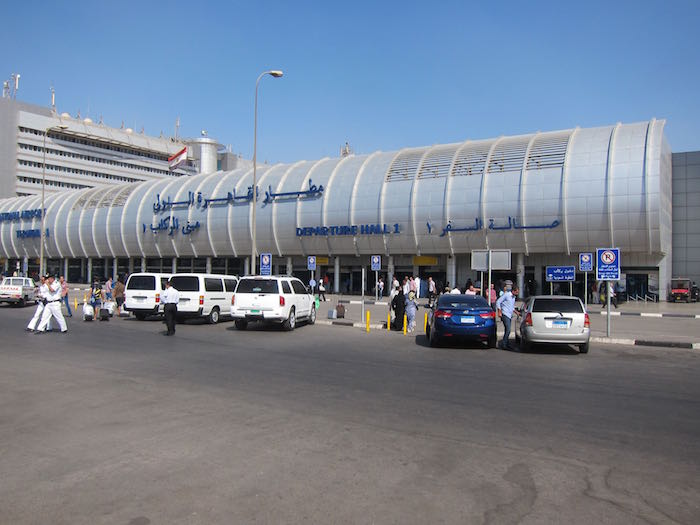 Cairo Airport Terminal 1 exterior
Well unfortunately there's bad news on that front. As of May 15, 2015, visas on arrival will no longer be issued in Egypt — tourists to Egypt will have to get a visa from an embassy before arrival. The only published exception is tour groups. If you're traveling as part of a tour group you can continue to obtain a visa upon arrival.
Via Reuters, Egypt's tourism ministry thinks the change will have a small effect:
The changes will take effect on May 15, said Rasha Azaizi, the tourism minister's media adviser. "The decision will have a small effect… The industry depends on the large groups brought in by tour operators," she told Reuters.
Why is Egypt now requiring visitors to get visas in advance?
Security sources, however, said the decision arose from a need to give intelligence services more time to assess individuals who want to visit Egypt, where security has suffered from an Islamist insurgency centered in the Sinai region.

Security sources said another reason for the change in visa rules was to put stronger controls on visits by Western human rights activists who have been highly critical of Egypt's tough crackdown on Islamists and liberal activists.
Oddly they make this change at the same time that they're trying to grow the amount of tourism to the country, as they're hoping to attract 20 million visits by 2020, which is roughly double their current tourist numbers. Good luck with that!
What remains to be seen is:
Whether multi-entry visas will be issued
Whether it will still be possible to transit without a visa
My hope is that either/both of those are possible. Ultimately if they only offer single entry visas and don't allow transit without visa, I'm done booking tickets out of Cairo as it's not worth the hassle. However, if you can transit without visa or get a multi-entry visa, then that's just a reasonable inconvenience for getting cheap airfare, in my opinion. 😉
It would be a shame if I couldn't visit one of my favorite airport hotels, Le Meridien Cairo, anymore.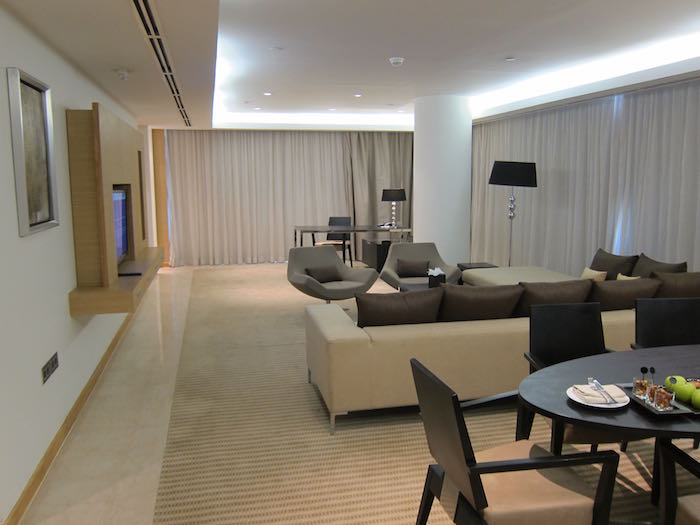 Le Meridien Cairo Airport Panoramic Suite living room