Eastern Airlines is the most unusual real airline in the United States. There's a lot I don't understand about Eastern, but nothing is more confusing to me than how the airline keeps putting new flights on sale, and then backtracks.
What is Eastern Airlines?
Perhaps a bit of background would be useful. For those of you not familiar with modern day Eastern, the airline has a fleet of over a dozen Boeing 767s and 777s, all of which were acquired secondhand. The airline primarily operates routes to the Caribbean and Latin America, which Miami and New York being the biggest gateways in the United States.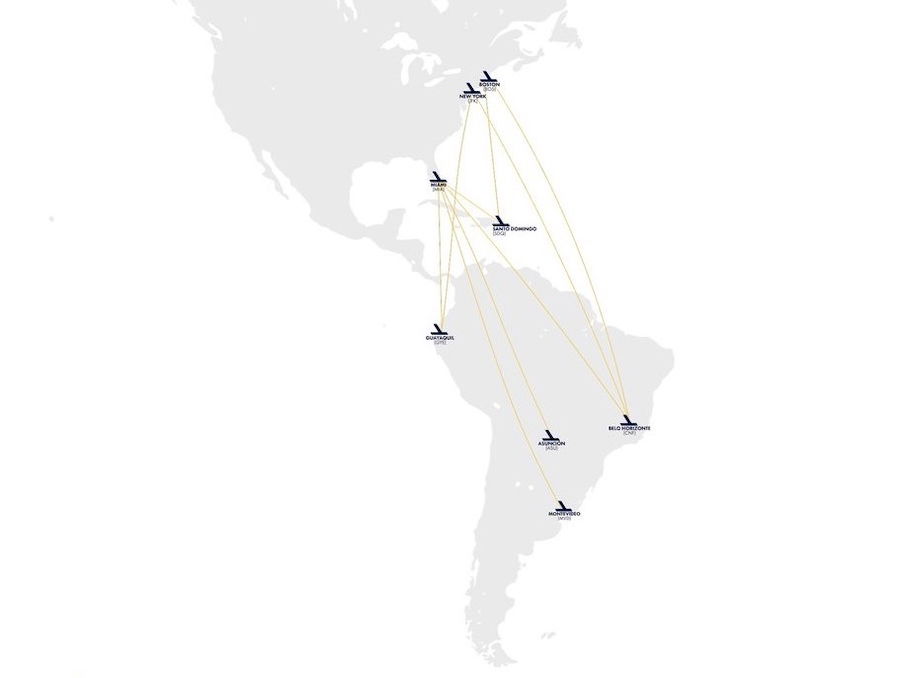 Eastern Airlines' current routes (sort of)
On the surface I get Eastern Airlines' business model, in the sense that the carrier is trying to serve otherwise underserved point-to-point markets. Nonetheless I've found the company's strategy to be strange, given its complete lack of partnerships, rather random approach to adding routes, and frankly how little information there is out there about the airline.
Also, when talking about Eastern, it's worth acknowledging the history associated with the name. Eastern was of course a major airline back in the day, and ceased operations in 1991.
In 2015 rights to the Eastern name were purchased, though that airline went out of business within a couple of years. Finally in 2018 Dynamic International Airways (primarily a charter operator) purchased rights to the Eastern name, and that's what modern day Eastern is.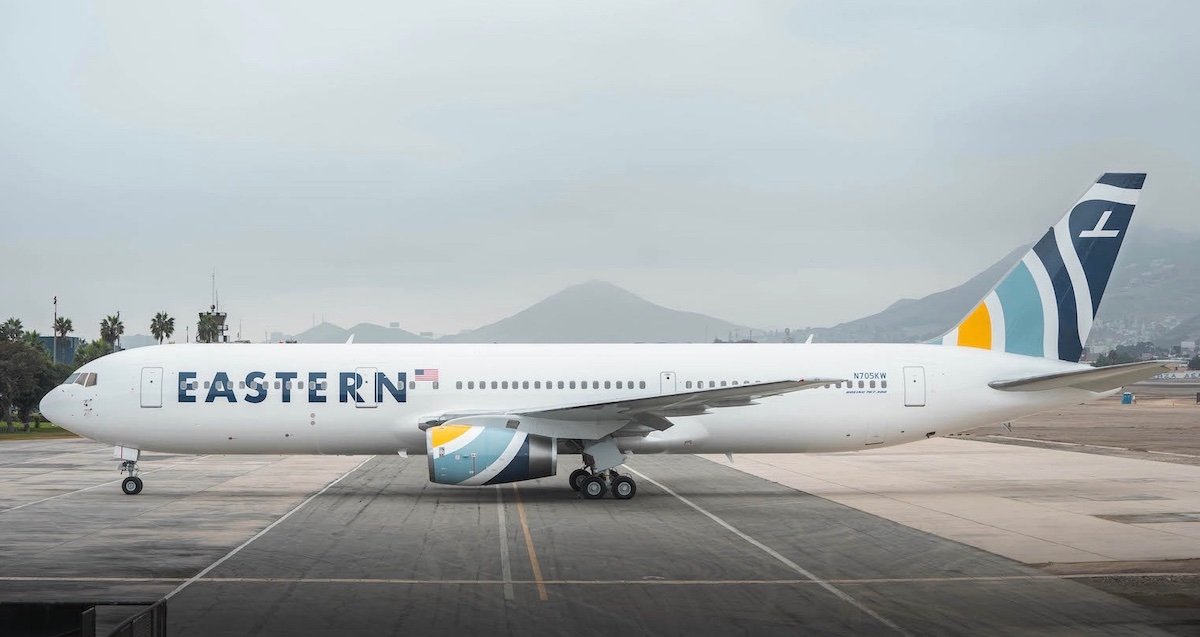 Eastern Airlines primarily flies Boeing 767s
Eastern Airlines keeps canceling new routes
Eastern Airlines seems to be in a habit of announcing new routes, putting them on sale, and then days or weeks later canceling them, well before launch. Can anyone make sense of this practice?
For example, in April Eastern announced a new once weekly Chicago to Sarajevo route, which would have been the carrier's first transatlantic route. That route came out of left field. Flights were put on sale, and then a few days later they were pulled.
As an isolated incident I wouldn't read too much into this, but this has happened over and over and over and over. New York to Anchorage? Same thing. Philadelphia to Mexico City? Same thing. New York to Cabo San Lucas? Same thing. Los Angeles to Guayaquil? Same thing. The list goes on and on.
Don't get me wrong, Eastern Airlines is legitimate, in the sense that the carrier has planes and pays its bills (as far as we know). This isn't Baltia or Global Ghana Airlines. But it's also incredibly bizarre to consistently put (seemingly) random new routes on sale, and then change your mind a few days later.
It's one thing if these routes were canceled after tickets were on sale for many weeks and the carrier wasn't finding there was much demand, but in multiple cases we've seen flights put on sale and then canceled within days of one another.
Is some intern in charge of Eastern's booking system and loading flights without asking their boss? Is the head of Eastern's route planning just trying to have some fun? Is someone loading new routes in their sleep? Being vaccinated does NOT mean you can load a once weekly Chicago to Sarajevo route and then cancel it just days later. 😉
Bottom line
Eastern Airlines is a mystery to me. The airline is unique to begin with, seemingly flying under the radar while operating a fleet of wide body aircraft to international destinations.
But what really confuses me is that the airline consistently adds surprising routes to the schedule, starts selling tickets, and then backtracks.
Can anyone make sense of Eastern Airlines' strategy here?