One of things that I love about living in Miami is that it's probably the only airport in the country that challenges me as an aviation geek. I'm obsessed with planes and usually can identify any airline or plane in my sleep, but every time I'm at MIA I see airlines that catch me off guard.
"Huh, what airline is that?"
"Wait, I thought that airline went out of business?"
While I personally know the backstory, a lot of people are surprised to see Eastern planes still flying.
Eastern's long history
Eastern was a major US airline from 1926 to 1991.
Then in 2015 the airline relaunched (or more accurately, rights to the name were purchased), as the airline started flying 737s to the Caribbean, including Cuba. Less than two years later their air operator certificate was taken away, and they went out of business.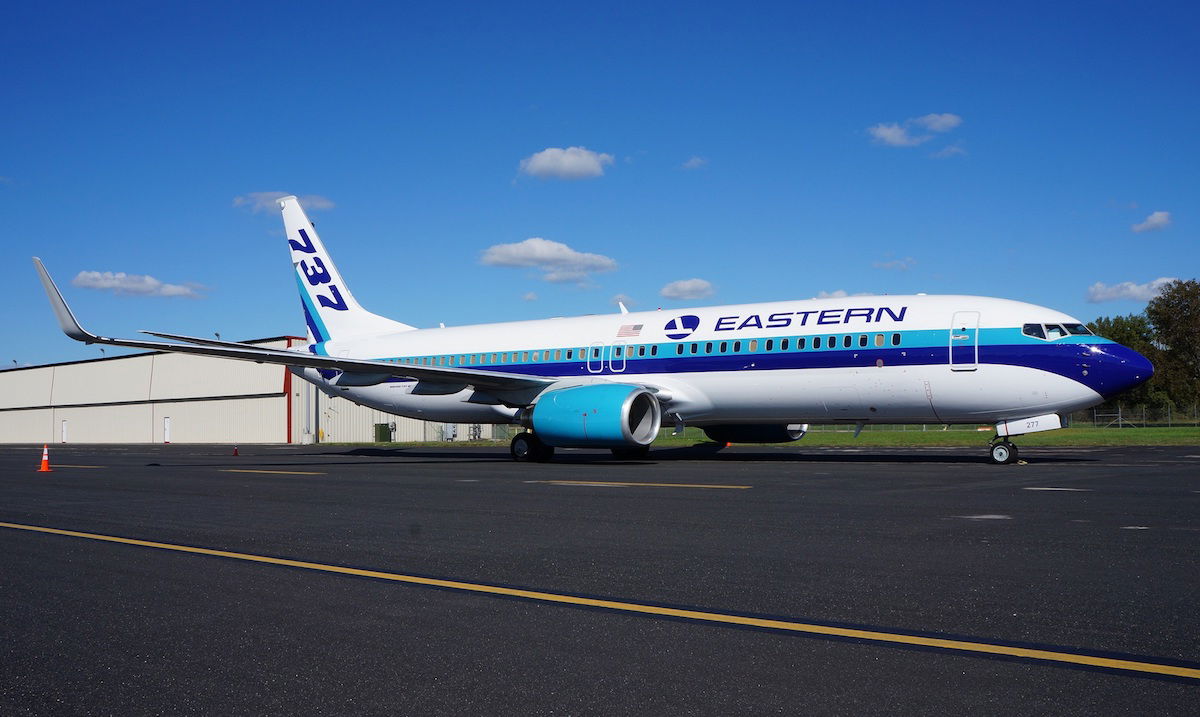 Image courtesy of Cory W. Watts
Then in-mid 2017, charter airline Swift Air acquired Eastern.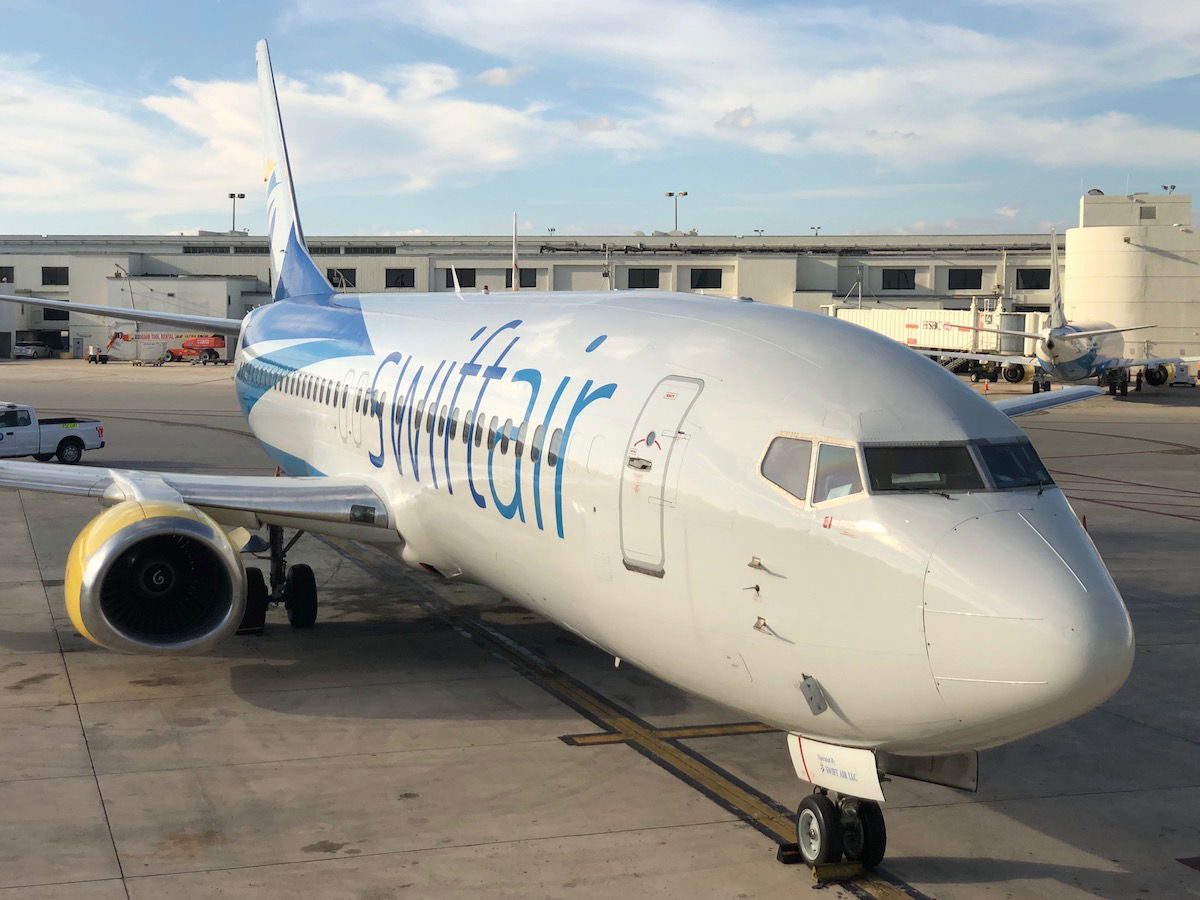 But then in April 2018, when Dynamic International Airways exited bankruptcy, they acquired the Eastern name, and have now branded themselves as Eastern.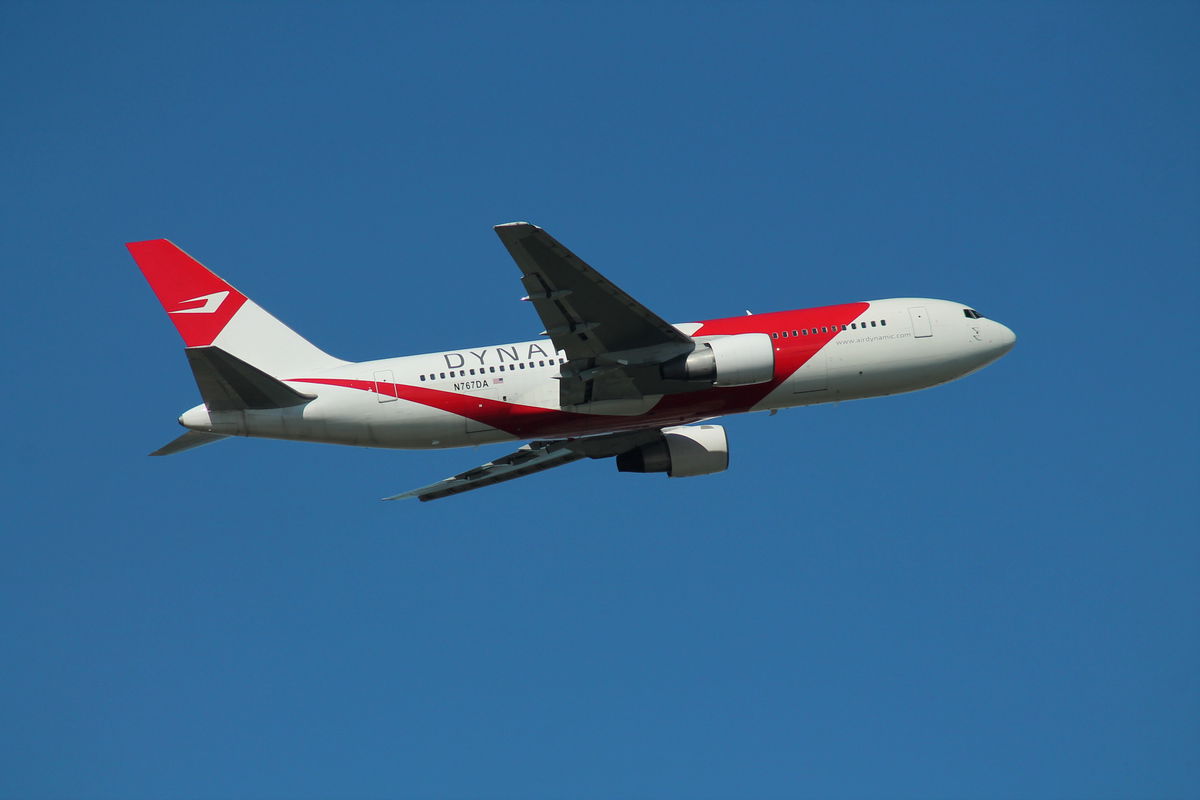 Featured image courtesy of formulanone
To summarize — the airline went out of business decades ago, then the name was acquired for an airline that ended up flying for less than two years, then the name was acquired again by another airline, and then another airline acquired their name and rebranded as them. Makes perfect sense, eh?
The current Dynamic/Eastern fleet has up to six Boeing 767s (I say "up to" because some of them are stored).
Eastern's international expansion plans
Rather than focusing on charter flights (which seems like the only way this airline has any potential), Eastern is now planning scheduled international flights.
A couple of weeks ago the airline filed with the US DOT to request permission to operate daily nonstop flights between New York and Guayaquil as of May 1, 2019. Okay, that won't be easy, but I can sort of see how there might be a case for this, and how it could work.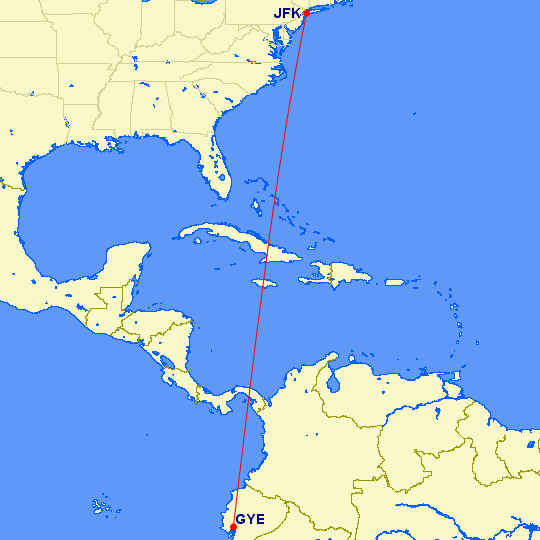 Well, now Eastern has filed with the DOT requesting a completely insane route, there's simply no other way to put it.
Eastern wants to launch 2x weekly flights from New York to Anchorage to Jinan, China. They want the right to sell the domestic flight as well, so that passengers could travel exclusively between New York and Anchorage.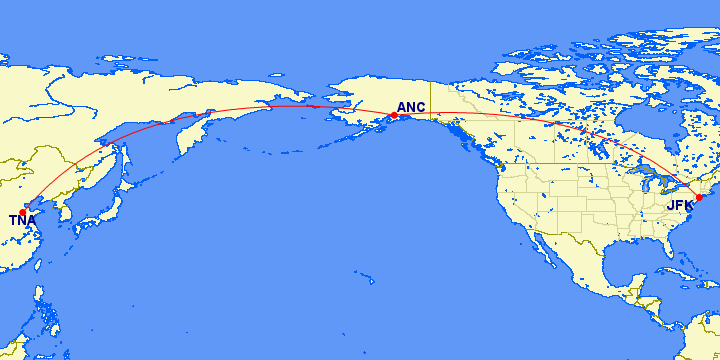 But seriously, what on earth? I love their explanation for this route in their filing:
Jinan is the capital of Shandong Province with a population of approximately 7 million – almost twice the population of Los Angeles. It currently has no non-stop service to the US. There are currently no non-stop flights from Anchorage, Alaska to New York City JFK. These flights will open up new markets to both foreign and domestic travelers. We understand there is substantial Chinese tourism interest in Alaska.
Alrighty then…
Jinan has one nonstop flight to the US as it stands, as Sichuan Airlines flies to Los Angeles. However, that route relies heavily on connecting traffic, and for that matter I'd be surprised if the route makes money.
At least when I took the flight, it was also 99% Chinese passengers.
With this new route:
Eastern will have no connecting traffic in China
Eastern will have zero name recognition in China for the purpose of selling tickets, and very little name recognition in the US
Fares between the US and China are outrageously low as it stands; pulling up random dates, you can fly China Southern from New York to Jinan for less than the cost of most US transcon flights
Eastern's 767s are really bare bones, so these planes will provide an awful onboard experience for this long of a flight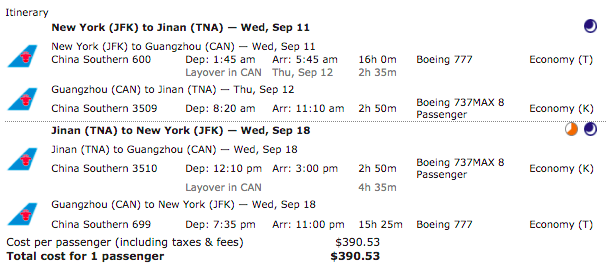 As an aviation geek there's something that seems really cool about a nonstop flight between Alaska and China, as it has been a long time since we've seen a scheduled year-round flight between those two regions. However, there's probably a reason such a flight doesn't exist, because there simply isn't demand for it.
Is Eastern forreal?
(Featured image courtesy to SymphonicPoet)