Travel brands finally seem to be getting creative when it comes to generating revenue now for travel later. Earlier I wrote about how Marriott is selling discounted gift cards, and now American has a promotion as well, though it's not quite as lucrative, in my opinion.
American offering 500 miles for every flight booking
American Airlines is offering 500 bonus AAdvantage miles for every flight you take when you book now. There are some terms to be aware of, though:
You need to book between May 11 and May 18, 2020
You need to register prior to booking a ticket
You need to travel between July 1 and December 31, 2020
You earn 500 bonus miles for each flight, and a total of up to 5,000 bonus AAdvantage miles with the promotion
Your flight must be paid with cash (so award tickets aren't eligible), and the flights need to be marketed and operated by American Airlines or American Eagle
If you change your flight after May 18 then you'll no longer be eligible for the bonus miles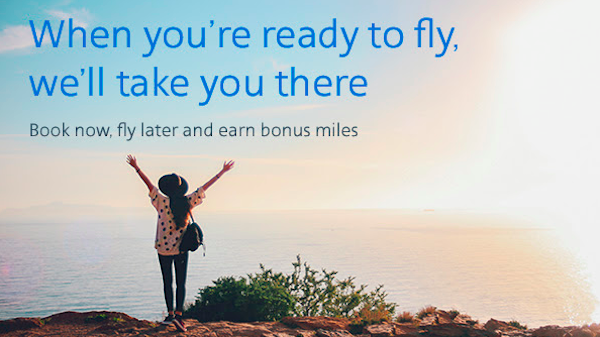 Is this AAdvantage promotion worth it?
Personally I value AAdvantage miles at ~1.5 cents each, so to me you're earning an incremental $7.50 in value per flight. So a roundtrip nonstop would get you $15 in value, while a roundtrip with a connection in each direction would earn you $30 in value.
Keep in mind that American currently has no change fees if you book a flight by May 31, 2020, even if you travel on a subsequent date. This means you could book a trip now speculatively in hopes of earning the bonus miles, and you can always cancel it later.
However do keep in mind that:
If you cancel your flight you won't get a refund, but rather you'll get a credit towards a future flight
There's obviously a cost to "keeping" money with an airline, and even potentially some risk
There's still so much uncertainty, as we really don't know when it will be practical and responsible to travel again
Bottom line
In general I'm a fan of promotions like this. American is incentivizing people to book now for travel later. Airlines are already offering peace of mind when booking in terms of the lack of change fees, though this is an extra incentive.
Personally this isn't quite enough to move the needle for me, since I don't have immediate plans to book any travel, and in general I don't like the hassle of having to call in the event that I need to change flights. I wish they had waited a bit longer to offer this promotion, until we had a better sense of how things would evolve.
Still, I'm sure this will encourage some incremental bookings.
Do you plan on taking advantage of American's promo for newly booked flights?