On Monday I wrote about how I took advantage (or should I say AAdvantage?) of an incredible deal on a pretty big scale, and I shared my thought process given the risk, uncertainty, etc. The deal ended up being pulled on Tuesday, which didn't come as much of a surprise, since the terms stated the deal was "subject to availability of bonus miles."
In the past couple of days, a countless number of readers have asked what the latest is with this deal, either out of sheer curiosity, or because they took advantage of it themselves. While there's not much to report, I wanted to recap where things stand, and how I'm feeling about the deal as of now.
I bought AAdvantage miles for 0.42 cents each (hopefully)
Earlier this week the SimplyMiles program was running an incredible promotion. Long story short, there was a promotion offering 5x AAdvantage bonus miles for purchases with select retailers. This offer wasn't for an additional five miles per dollar spent, but rather was for an additional 5x bonus miles. In other words, if you usually earned one mile per dollar spent, you'd instead earn six miles per dollar spent.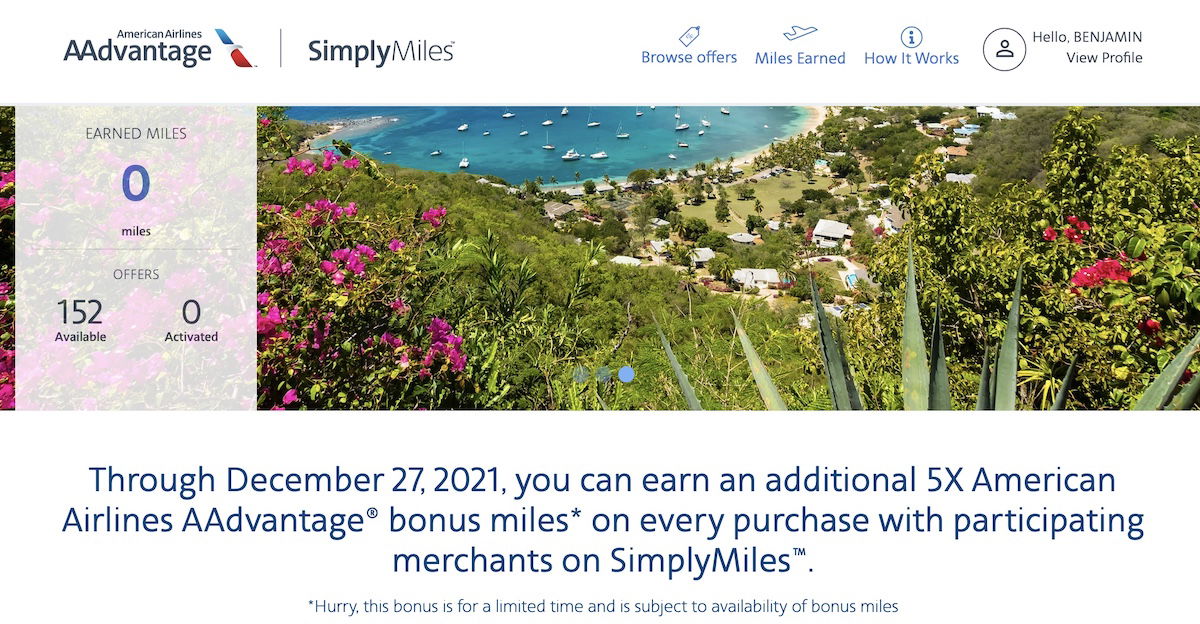 Not all retailers offered the same rewards, and there was one option that stood out. Donations to Conservation International ordinarily offered 40 AAdvantage miles per dollar spent. Since you could earn an additional 5x AAdvantage bonus miles per dollar spent, you were looking at a total of 240 AAdvantage miles per dollar spent.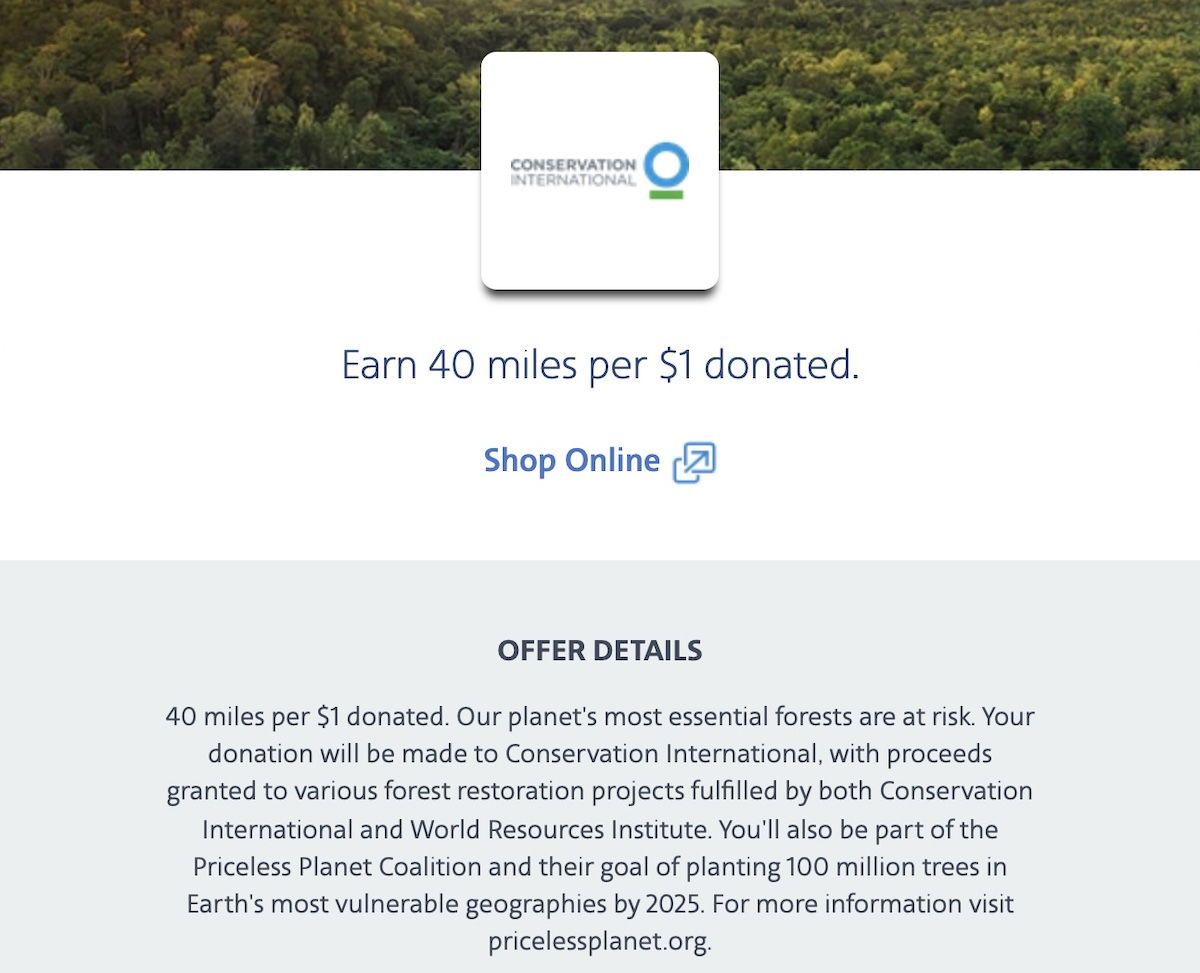 That's a cost of 0.42 cents per AAdvantage mile (not factoring in credit card rewards), which is an incredible deal. For context, I value AAdvantage miles at 1.5 cents each, so I bought the miles at just 28% of what I value them. I'll admit, I took a "go big or go home" approach here, and I bought millions of miles. Well, or at least I made donations with the hopes of receiving millions of miles when all is said and done.
Just to put that into perspective, currently a Qatar Airways Qsuites business class award from the United States to the Middle East costs 70,000 miles one-way. At 0.42 cents per mile, that's like paying under $300 for the ticket.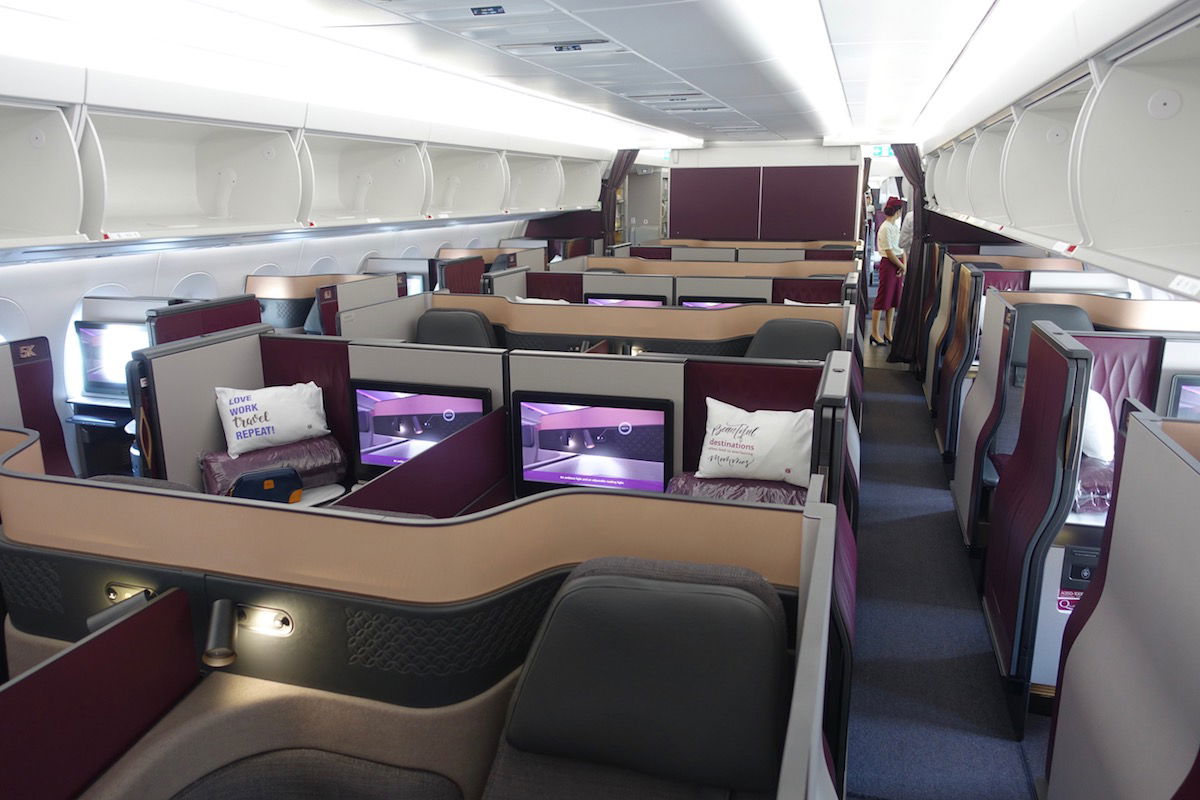 Why I decided to "go big" on this offer
Over the years the miles & points world has seen some incredible offers along these lines. Sometimes they've been honored, and sometimes they haven't been honored. I'd like to think that I have a pretty good track record of guessing when deals will be honored, though of course I don't always get it right. That's also why I don't bother taking advantage of these kinds of deals more often than not, since I figure they won't be worth the hassle.
This time was different. Why? First of all, Conservation International is an awesome cause. Presumably it's not Conservation International on the hook for this promotion and the bonus miles (rather Conservation International is likely paying some amount for the standard number of miles to begin with), but rather SimplyMiles, Mastercard, AAdvantage, etc.
In general I'd have serious concerns about this offer being honored, but in this case I feel as confident as I could possibly feel with an offer this generous:
Emails to SimplyMiles members were explicit about the intention of the bonus, which was to offer 5x additional bonus miles, for a total of 6x the number of miles one would ordinarily earn ("For example, if you earn 100 miles on a purchase of $30 or more, then you will actually earn 100 miles + 500 bonus miles for a total of 600 miles.")
An American Airlines spokesperson confirmed to View from the Wing that "the offer is as described"
While there was a clause in the terms stating that the offer was "subject to availability of bonus miles," I think it's reasonable to assume that limit isn't reached until the banner promoting the offer is removed, especially during regular business hours; sure enough, there's a new banner up now saying that the limit on bonus miles has been reached
Upon making a donation I received an email confirming I was earning the standard 40 AAdvantage miles per dollar spent, so at least the first part of the offer worked as expected
The offer was available for an entire weekend and more than a full business day before finally being pulled; heck, a lot of people were targeted for the offers in the hours before it was pulled
I took screenshots of everything
I also think it's important to clarify that this wasn't a fat finger mistake where an extra zero was added, or something along those lines, no matter how you slice it:
The 40x miles per dollar for Conservation International was the standard offer, and that's not unusual for a contribution to a charity
The 5x AAdvantage bonus miles offer was also intentional, and the way the math works was specifically spelled out
Now, it's possible that someone at SimplyMiles wasn't thinking this through and was very bad at math, but that's different than there being a typo, or something
Conversely, this was a year-end promotion, and it's also entirely possible that SimplyMiles had pre-purchased a ton of AAdvantage miles that needed to be used before the end of the year, and all of this was quite intentional
Then there's the general concept of parting with cold hard cash in exchange for miles, which could be devalued at any time:
I bought AAdvantage miles for less than 30% of what I value them, so even if AAdvantage miles were devalued to the point that redemptions cost twice as much (which I don't anticipate anytime soon), that would still be an amazing value
Admittedly I'm parting ways with a significant amount of cash (and I'm lucky to be in a situation where I have the liquidity), though at the same time this seems to me like a reasonable "investment" — if Hyatt or Marriott sold gift cards and offered a 100% bonus, I'd buy a lot of gift cards as well
Also, let me state that I recommend always playing by the rules, as I'm sure some mileage brokers took advantage of this offer and will have their accounts shut down after selling miles, and if that happens they deserve that; with offers like this I only recommend buying as many miles as you will practically be able to use for yourself, family, friends, etc., without bartering or selling them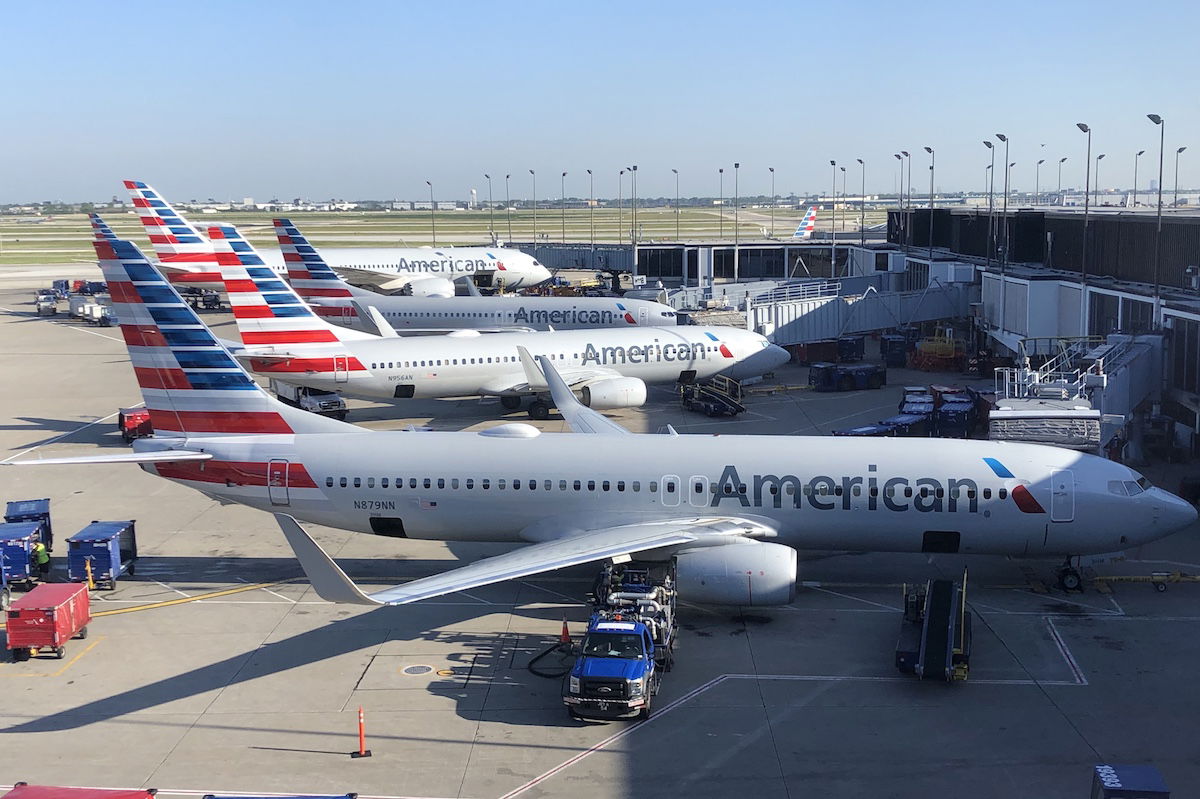 Do I think this promotion will be honored?
On the surface I don't see any way that SimplyMiles can't honor this promotion, especially with American confirming this was the intention of the promotion, and with there now being a banner saying all bonus miles have been used. It's one thing if this were only possible for a few brief hours over a weekend, but that's not what happened.
That being said:
I don't have a full understanding of who is picking up the tab for this promotion, which will likely determine how this plays out — is it SimplyMiles, Mastercard, AAdvantage, or a combination of all three?
Absolute worst case scenario, I'd expect a full refund to be offered in the event that this somehow isn't honored; if that were to happen, I'd still make a (smaller) donation to Conservation International, just out of goodwill
I think the optics around this will be interesting, given that this money is going to a great cause; even if the intent weren't to honor this, perhaps the various parties will come together to turn this into something positive, and this will also bring awareness to SimplyMiles
Since the offer was pulled, everything is pointing towards this being honored — that's to say that no news is good news
The terms state that miles will be awarded in three to five business days, and in some cases could take up to 15 business days; we haven't reached those limits yet, so there's no reason to be concerned
I will admit that I'm refreshing the "Miles Earned" section of the SimplyMiles website roughly once every 37 seconds, waiting for something to appear. 😉 But as of now there continue to be no qualifying transactions.
Frankly there's a thrill to taking part in these promotions. It has been years since I've participated in an offer like this, so after putting some thought into it, I decided I couldn't say no.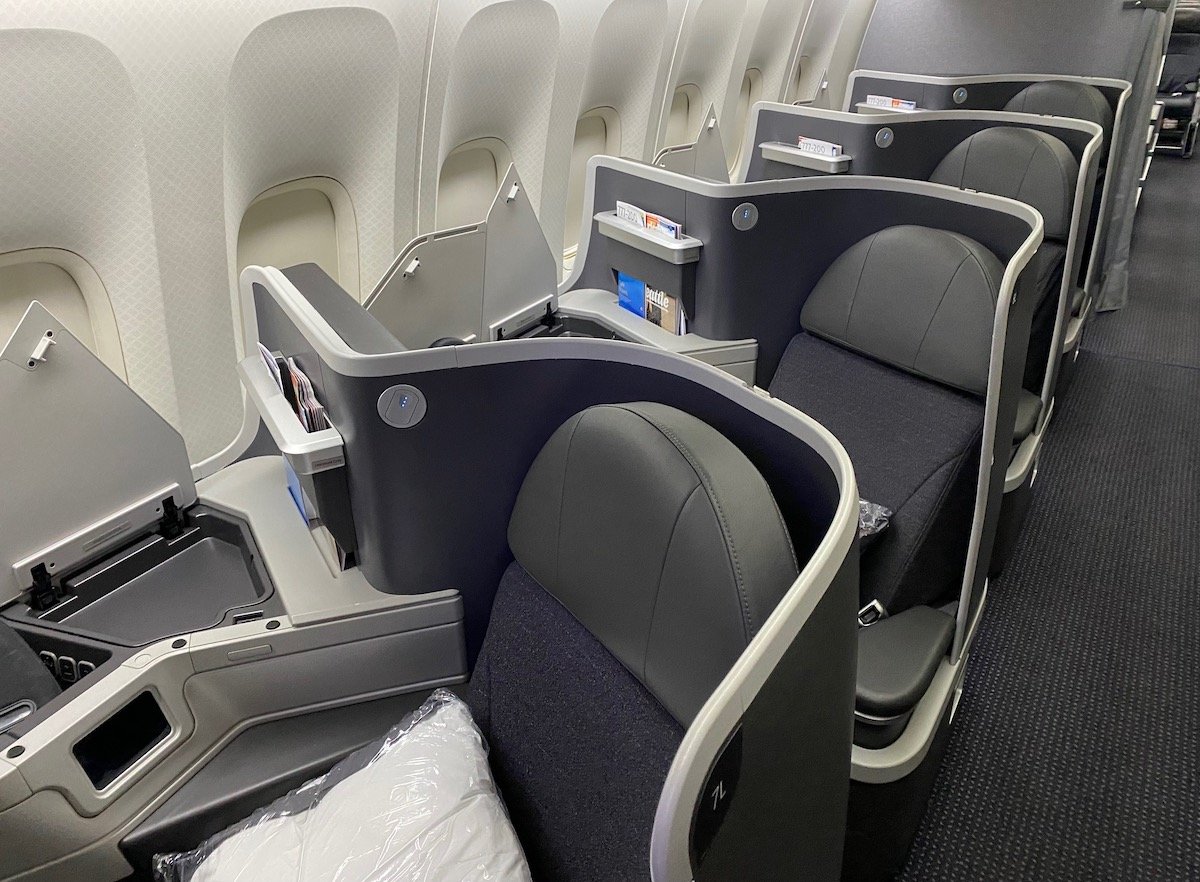 Bottom line
Over the years the miles & points world has seen quite a number of "too good to be true" deals. In some cases they're airline or hotel mistake fares, and in some cases they're offered with airline and hotel partners. Sometimes they're honored, sometimes they're not.
While this offer did seem too good to be true, I'm not sure what more could have been done in terms of due diligence. The airline confirmed that this promotion was being offered as intended, and it continued to be promoted for a significant amount of time even after it was confirmed that this was the intention of the promotion. Add in that the money is going to a good cause, and this just seemed like something that was worth giving a spin.
There haven't been any updates when it comes to this offer since earlier in the week, and I'd consider that to be a good thing. My hope is that the miles post as expected in the coming days. And I wouldn't be surprised if the email that members get from SimplyMiles is something along the lines of "you got one hell of a deal, congrats."
I'll report back when there's an update, but for now I'm happy to not have any news. Good luck to those who took advantage of this, and hopefully it's at least good entertainment for other OMAAT readers.
If you were eligible, did you take advantage of this offer? If you weren't eligible, would you have taken advantage of this offer?